Everyone will love these hilarious birthday party games no matter what age they are! They work as birthday games for kids and birthday games for adults with a few little twists.
All you need for these fun kids birthday party games is some candy, ice cream cones, balloons, and players who are enthusiastic and ready to play!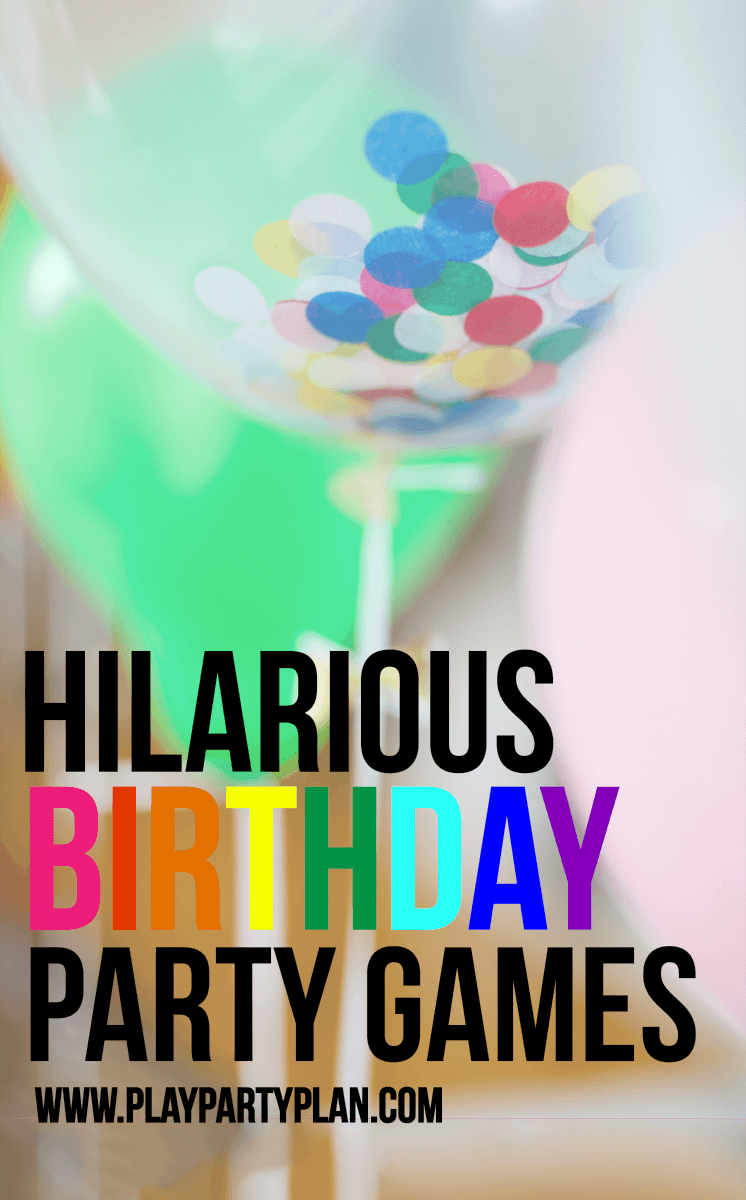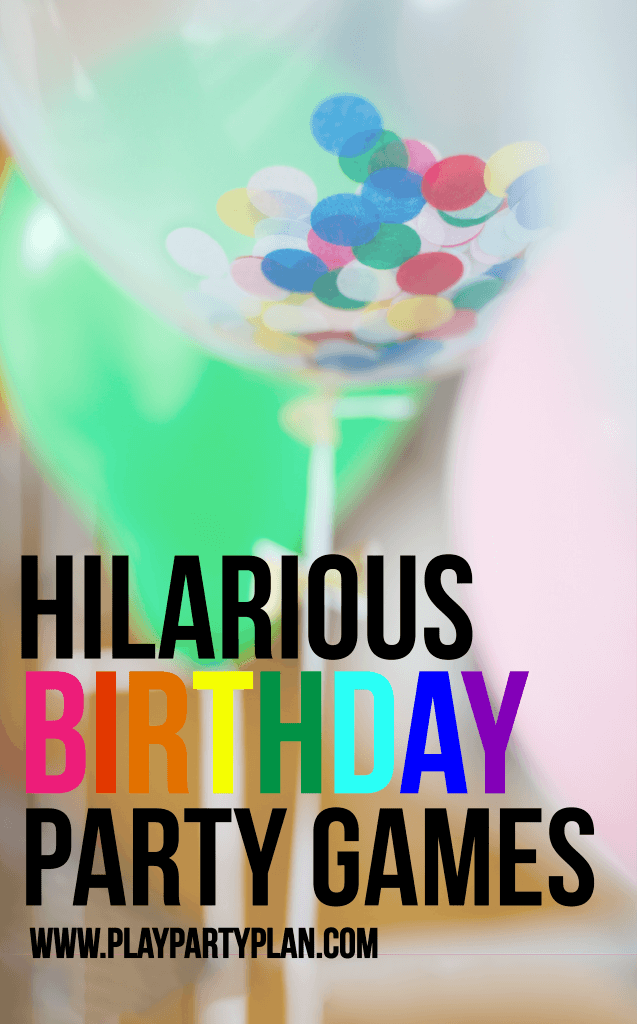 Hilarious Birthday Party Games
A couple of weeks ago my sister and brother-in-law came down to Texas for a couple of days to celebrate our birthdays that are just days apart. My sister is just as fun-loving as I am and pretty much always up for anything, so I decided it'd be fun to put together a couple of birthday party games (could also use these for housewarming party) to play as a family.
We played these birthday party games with both kids and adults right after doing this birthday scavenger hunt with the kids!
If you're playing these birthday games with just kids – use candy or little prizes for the games. If you're playing these games with adults, try bigger prizes, gift cards, or even cash! So really you can play these hilarious birthday party games with pretty much anyone who likes games even if it's a 50th birthday party!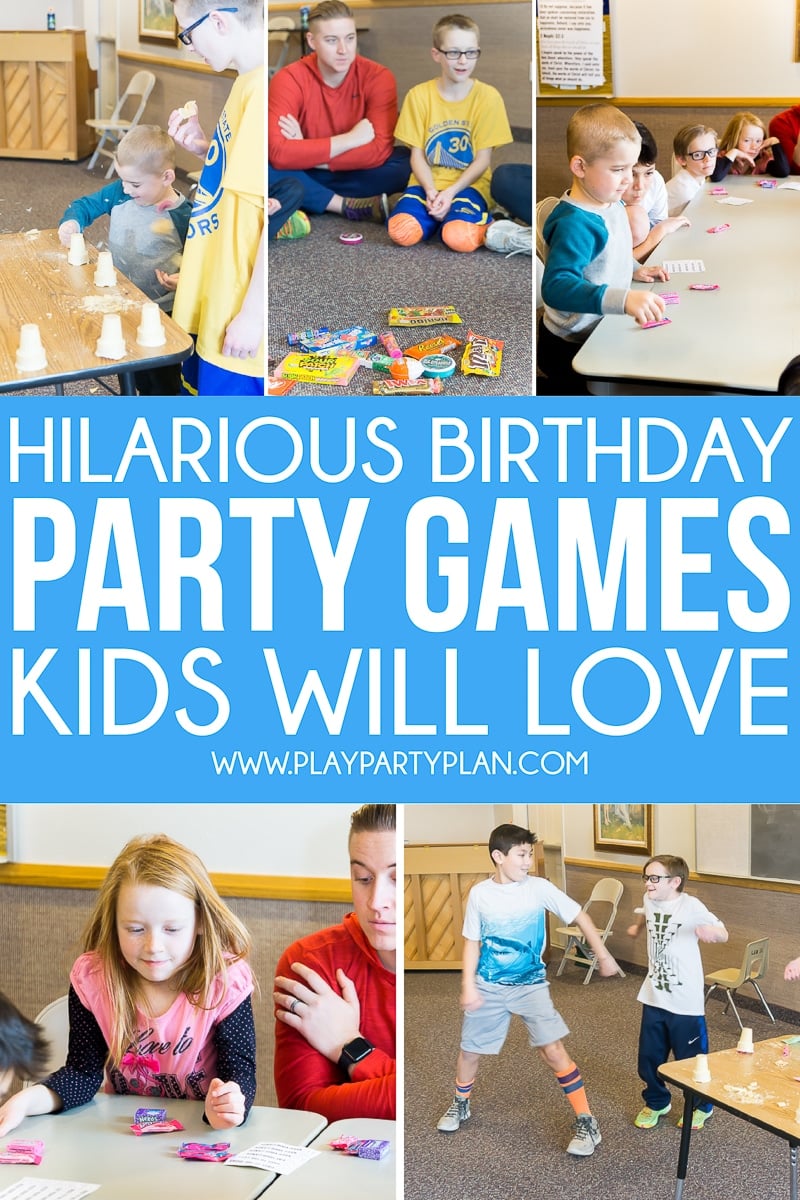 All of these games incorporate candy (or prizes) because I mean it's a party and what kid or adult doesn't like candy! You can use candy for prizes or get other small things as prizes for the winners instead. There's a reason piñatas are so popular! One of my readers also suggested using dollar bills or money instead of candy and that works great as well!
Birthday Party Games: Balloon Burst
Supplies:
Setup:
Before the party, fill balloons with one piece of candy each, preferably something that doesn't really squish and fits into a balloon.
Once they're filled, blow the balloons up and tie a ribbon to the end.
Play:
Give each child a balloon and help them tie it to their ankle.
To play, kids have to go around the room trying to pop each other's balloons by stomping on them. If they pop someone's balloon, that person is out, and the person who popped the balloon gets the candy that was inside the popped balloon. It's kind of like a balloon piñata! Last player to have an unpopped balloon wins.
Make sure to have a bucket of candy for any kids who had their balloon popped without popping anyone else's (meaning they didn't get any candy). Let them choose one piece as a consolation prize.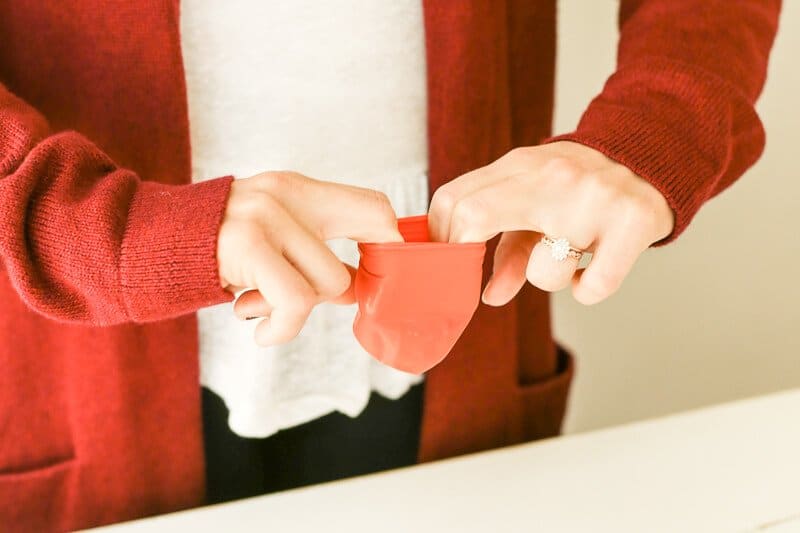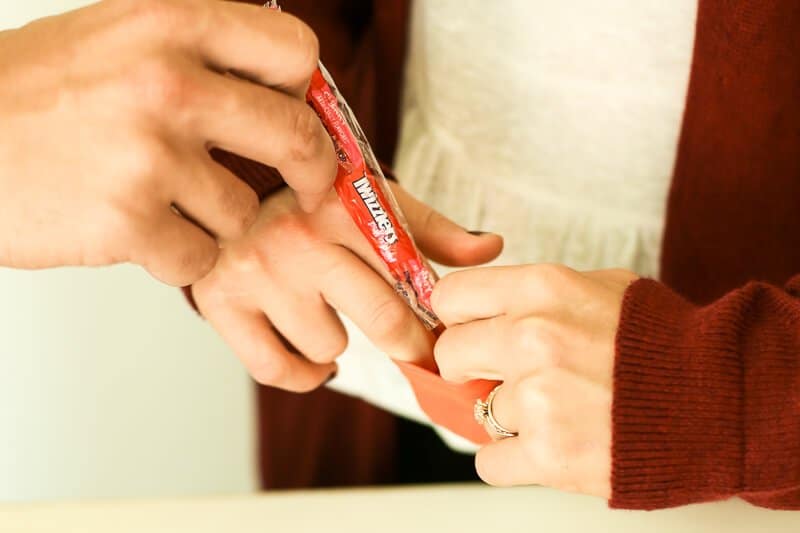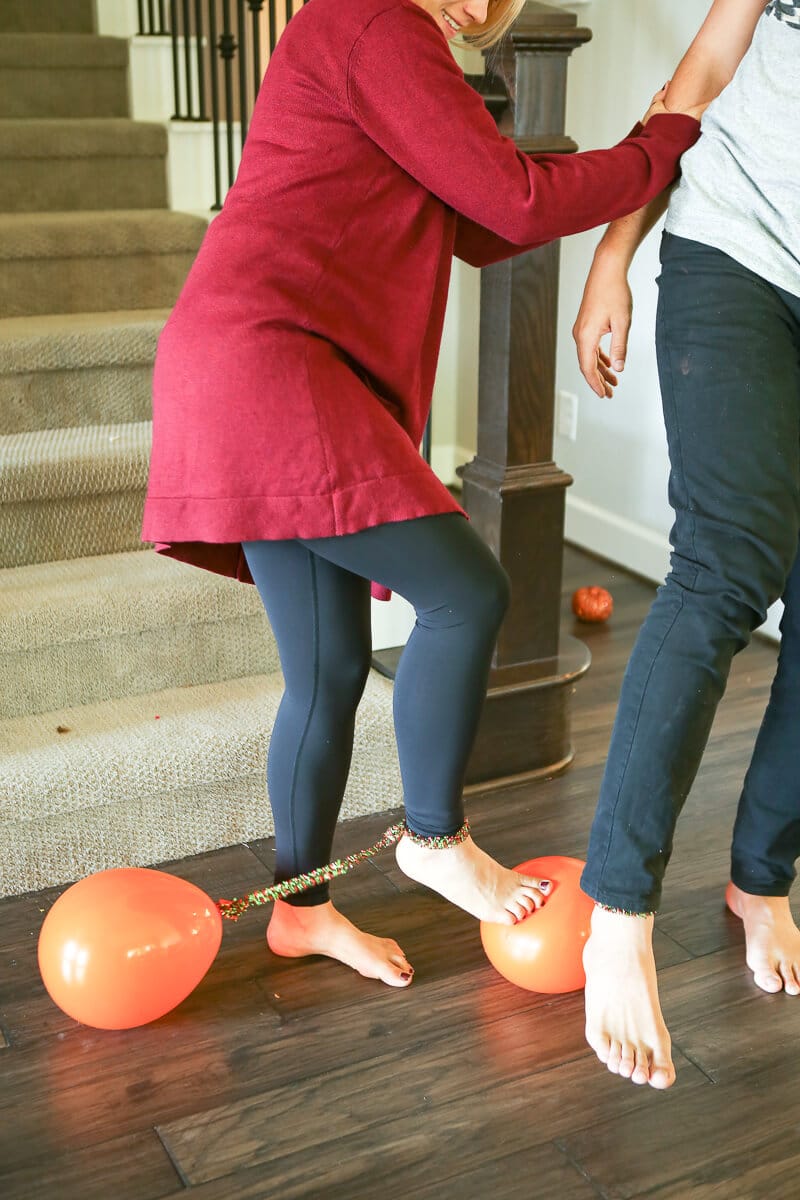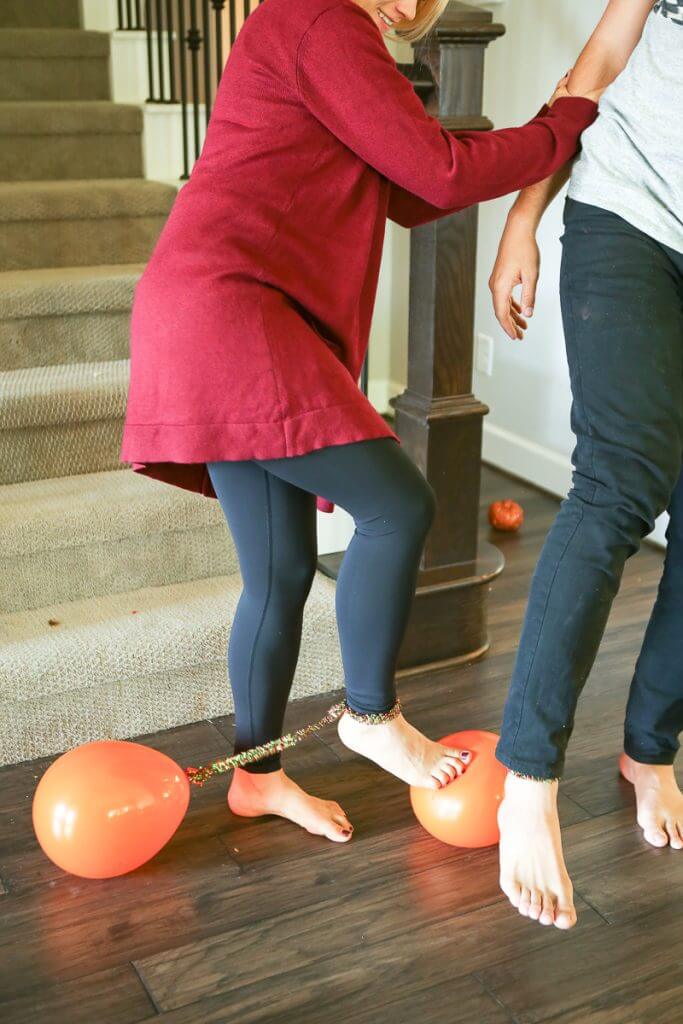 Birthday Games: Silly Smash
Supplies:
Small pieces of paper with silly tasks written on them such as sing I'm a little teapot, spin in a circle 10 times, recite the ABCs backwards, do 10 jumping jacks, etc.
Setup:
Before the party, set out a grid of ice cream cones upside down, with them lined up next to each other. Under a handful of the cones, place a couple of pieces of candy and in the other ones, place the pieces of paper with silly tasks. Make sure that you can't see if there's a candy or paper under each cone.
Play:
To play, kids take turns choosing an ice cream cone and smashing it softly with their hand. Make sure they don't smash it really hard or else they'll smash the candy inside as well. If the cone they chose to smash has a candy inside, they win the candy. If the cone they smashed has a silly task, they have to do the silly task then get back in line to try again their next turn. Kids can keep playing until all of the candy cones have been found.
If you want to make it even more exciting, put a gold colored candy under only one of the cones. The person who gets the gold colored one wins a special prize. I'd skip this with young kids, but it might be great for adults!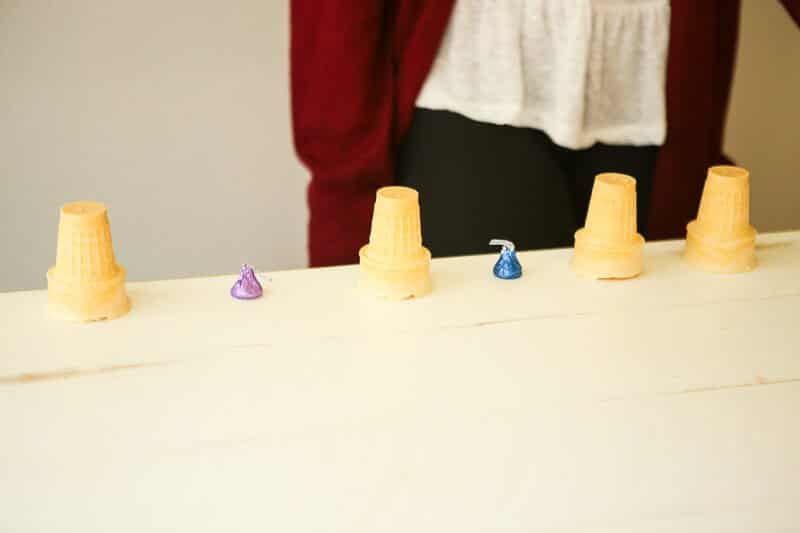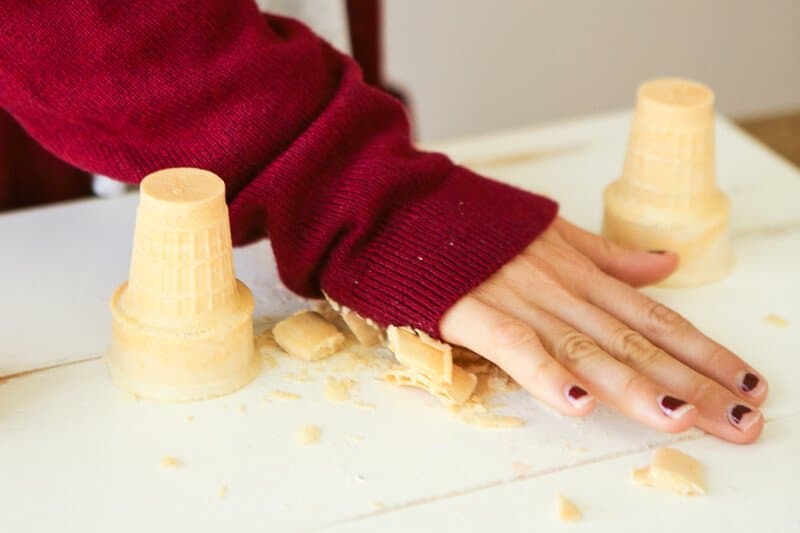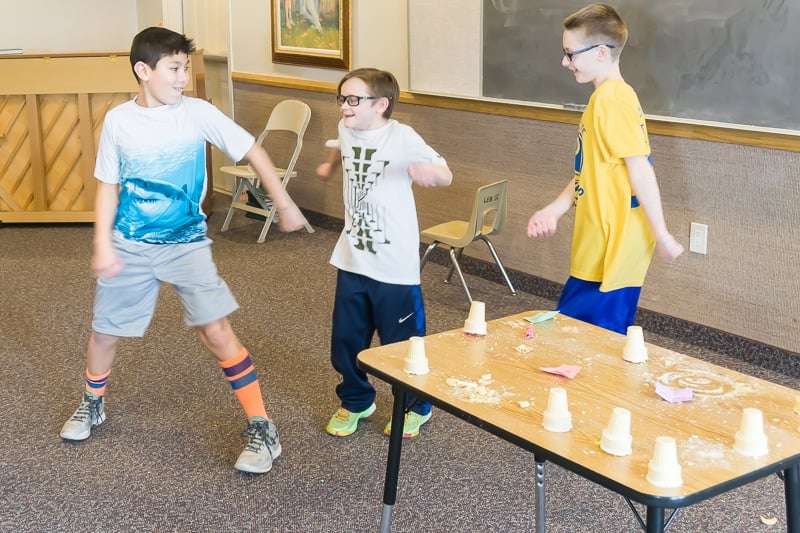 Birthday Games: The Candy Bar Game
This was one of my absolute favorite games to play when I was a kid so I knew everyone would love it, and they did! If you're playing with younger kids, get rid of the stealing aspect of the game or make sure that everyone ends up with the same number of candy bars!
Supplies:
At least 1 candy bar per person, preferably 2-3
2 dice
Setup:
Put all of the candy bars in the middle of the table or on the floor and have people sit in a circle around them.
Play:
One person rolls the dice. If they roll a 7 or 11, they get to pick a candy bar from the middle of the circle or steal a candy bar from someone else who has already picked one. If they roll doubles, they get to roll again. If they roll anything else, they pass the dice to the next person in the circle.
Continue rolling the dice and choosing/stealing candy bars until all of the candy is gone. Once all the candy is gone, you can either end the game right away this like dice gift exchange game or do one more roll for every person in the circle.
Note: When someone picks a candy bar from the middle, they can hide it behind their back. If someone wants to steal a candy bar, they must be able to say which candy bar they want from who correctly. If they guess incorrectly, they lose out on their turn to steal/choose a candy bar. This works best for older kids or adults, skip this rule for younger kids.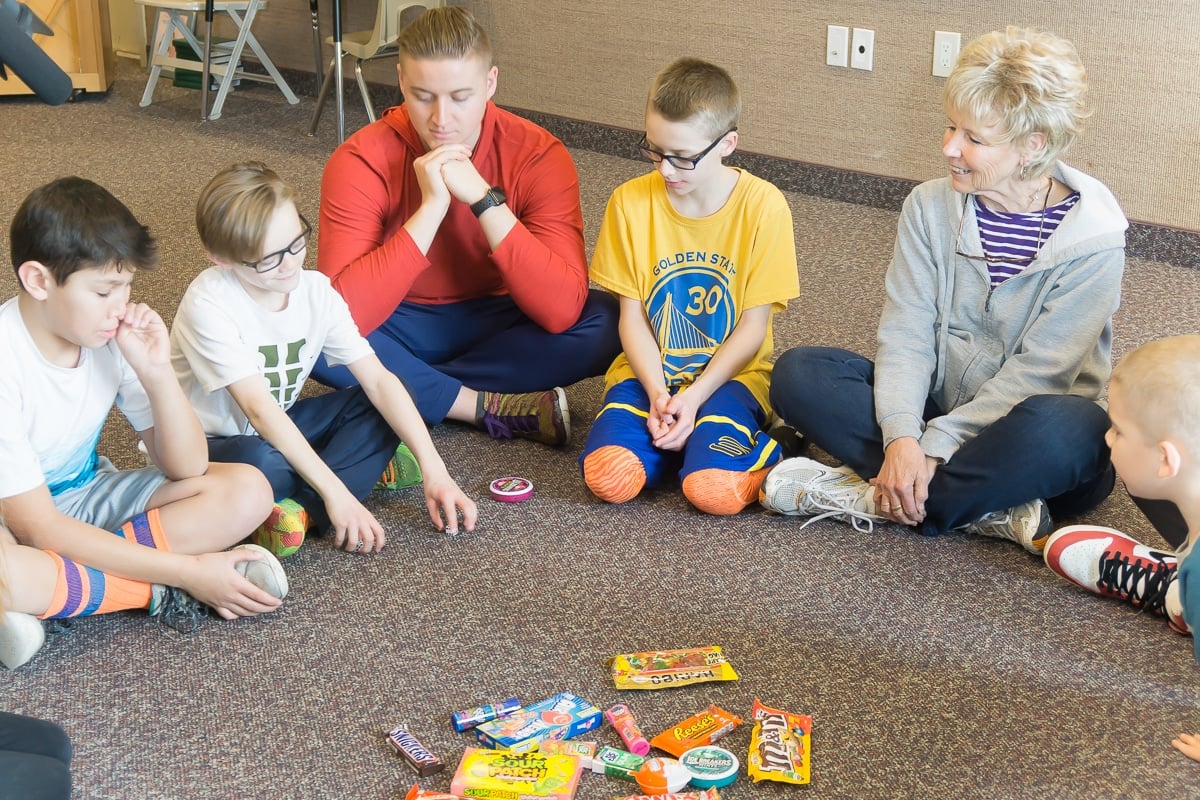 Birthday Party Games: Left, Right, Eat
Supplies:
Three pieces of candy (or prizes) for each player
Printable instruction cards
Setup:
Before the party, print out a handful of the printable cards for the game. They have instructions for the game and will make it a lot easier for everyone to play.
Play:
To play, give everyone three pieces of candy and have them sit in a large circle either on the ground or at a table.
Starting with the birthday guest of honor, have them roll as many dice as they have pieces of candy, up to three. So on their first roll with three pieces of candy, they would roll three dice. If they have one piece of candy left, they would roll one die.
Take the corresponding actions to what is rolled on the dice – if they roll a 1, pass the candy to the right. If they roll a 2, pass the candy to the left. If they roll a 3, they get to eat the candy. And if they roll a 4, 5, or 6, they keep their candy. They only need to pass one piece of candy for each die rolled. So if they rolled one 1, one 2, and one 6, they would pass one candy left, one candy right, and keep one candy.
After passing the candy, pass the dice to the person on the right and they roll.
Continue passing the dice around the circle letting people roll, passing or eating the candy until only one person is left with candy. That person wins the game and a small prize.
Note: If someone runs out of candy because they passed it or ate it, they should stay in the circle because someone on their side may end up passing a piece of candy to them on a future roll. Enter your first name and email address in the form below to get the printable. If the form isn't showing up below, click here to get to the form to download the printable files.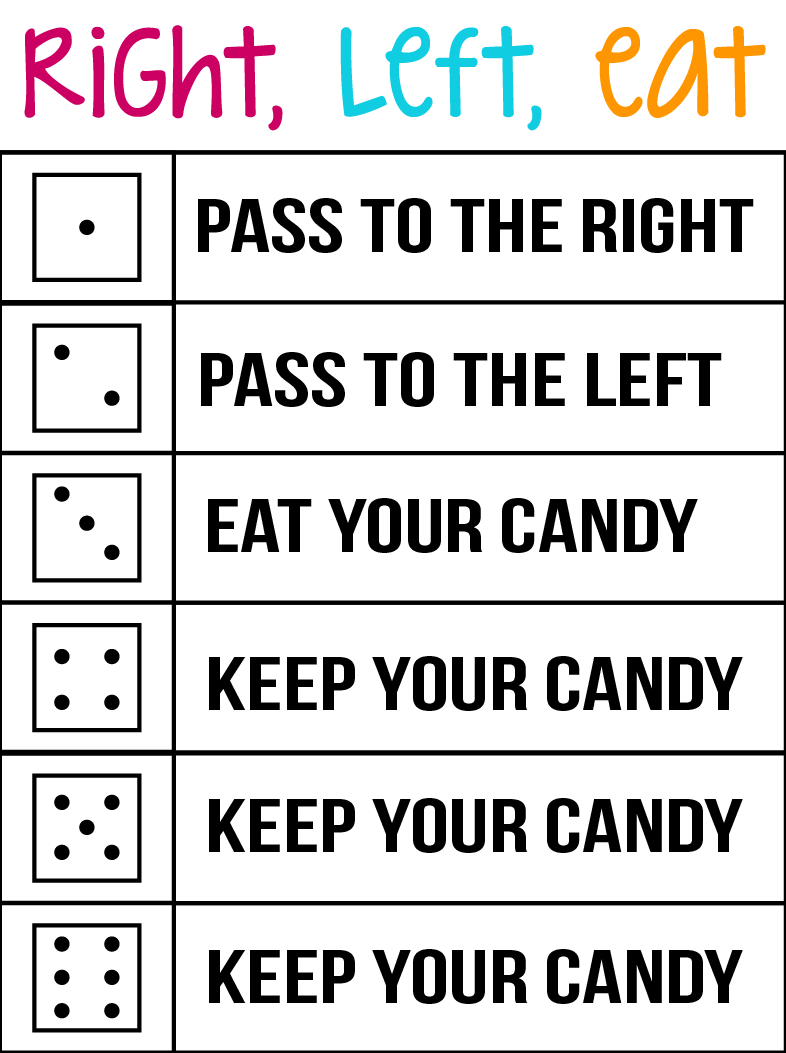 Other Great Birthday Party Games for Kids
Other Great Birthday Party Games for Adults
Don't forget to pin these birthday party games for later!