Today I'm continuing my Hunger Games series of posts with some simple Hunger Games party ideas including a Hunger Games vase with the essential white roses for President Snow.
I setup a simple Hunger Games party table to represent the stark contrast between The Capitol and District 12. I split the table right down the center with bright and elaborate cake toppers (think Effie) on one side for the Capitol and black painted styrofoam balls for coal on the District 12 side.
On the Capitol side of the cake, I set out cookies, gourmet chocolates, pink drinks, and a bright vase full of flowers.
On the opposite side, bread, water cups with 12 put on them using gold metallic indoor vinyl, and a vase full of white roses that I made by adding white indoor vinyl from Expressions Vinyl on the front in the famous quote, "May the odds be ever in your favor." To add to the drama, I filled the vase with water dyed black with a little black food coloring.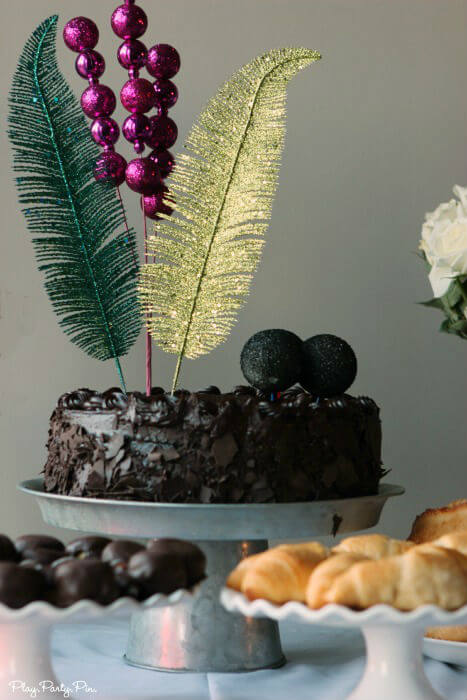 This was one of the simplest party tables I've put together in a really long time, but I love how it turned out, and with Cinna's styling station and the three Hunger Games party games I put together, it's perfect for a pre-movie night.