Today is the first of a number of Mickey Mouse Clubhouse party posts. I shared my full party table on Instagram two weeks ago and today I'm sharing one of my favorite parts of that table, these cute Mickey Mouse juice boxes. And make sure to scroll all the way through this post because in addition to sharing these juice boxes, there are 40+ other creative ways to use paper at the bottom of this post. So many creative ideas that you won't want to miss!
These are so simple and perfect for a Mickey Mouse party since kids are almost certain to be involved and what kid doesn't love a juice box?
Make Your Own Mickey Mouse Juice Boxes
Supplies:
Red and white paper or these free printable juice box covers
Gluestick
Tape
Juice boxes
Instructions
Step 1 – Using your Silhouette, use this free cut file to cut out red rectangles and white ovals. Or if you don't have a Silhouette, print out your juice box covers using this free printable. Once printed, cut out the covers.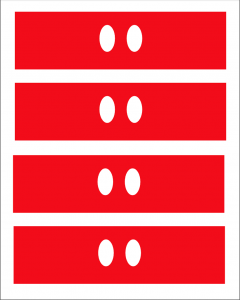 Step 2 – Glue the white ovals on top of the red rectangles to finish the juice box covers. Create one juice box cover for each juice box.
Step 3 – Remove straws from juice boxes (hang on for later use). Once all straws are removed, wrap one juice box cover around each juice box, making sure that the white ovals are in the front center. Tape the wrapper onto the back of the juice box.
Step 4 – Continue until you've covered all of your juice boxes.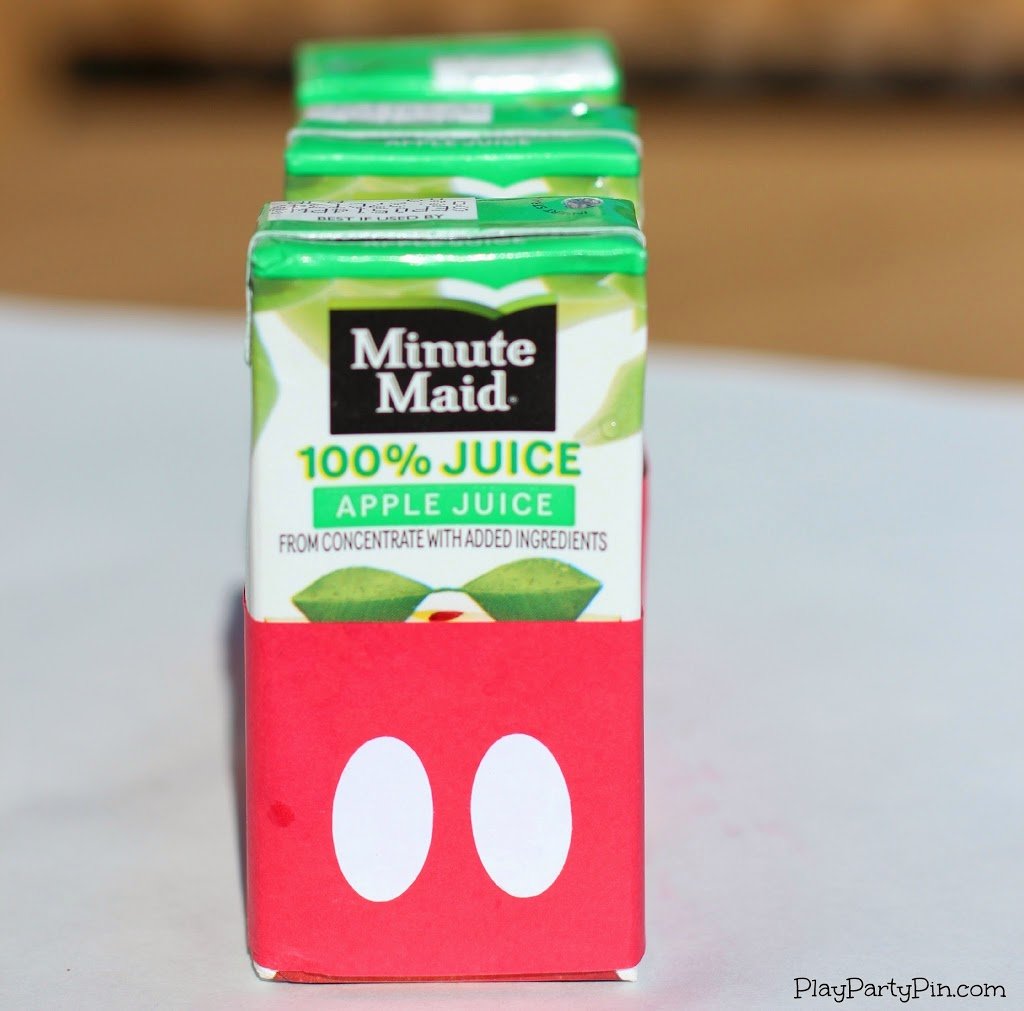 If you do not see the form below, click the link here.
Want to Check Out More Silhouette Projects?
My Silhouette Challenge buddies and I are all sharing projects using paper on our blogs today, so peruse the projects below for a wealth of Silhouette inspiration!
Liked this post? Subscribe to receive one weekly email update from Play. Party. Pin. and never miss a giveaway or post. You can also follow along via social media.