These Mickey Mouse clubhouse party ideas will give you everything you need for one hot doggity dog Mickey Mouse Clubhouse party – Mickey Mouse food, free Mickey Mouse printables, and even fun Mickey Mouse Clubhouse party game ideas! These ideas are perfect for kids of all ages and the Mickey Mouse Clubhouse printables come with menu ideas, and more!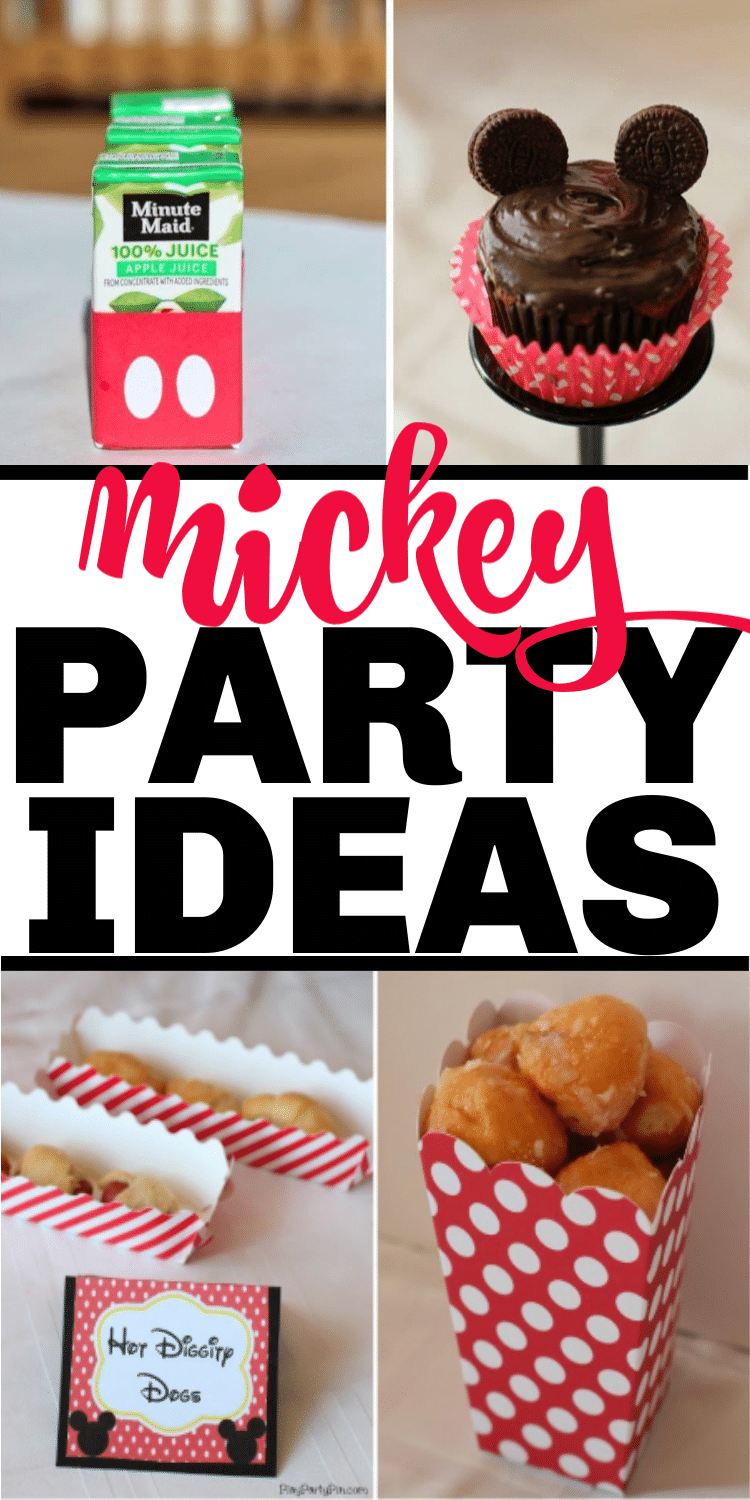 Simple Mickey Mouse Clubhouse Party Ideas
I kept the color scheme simple and just used the traditional Mickey Mouse colors – red, white, black, and yellow – for all of my decorations, treat containers, and printables. And a simple Mickey Mouse Clubhouse banner hanging up in the background tied everything together nicely.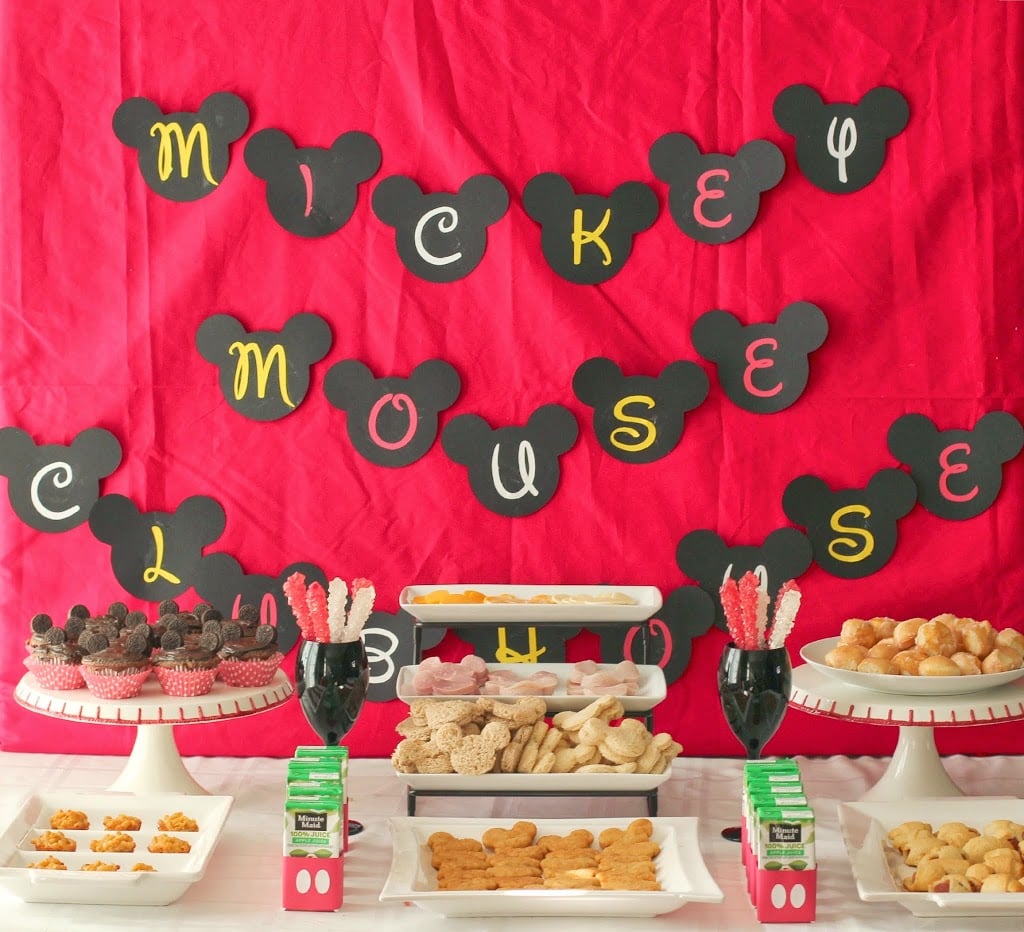 Mickey Mouse Clubhouse Party Ideas: Food
I love the Mickey Mouse Clubhouse Friends (Minnie, Mickey, Donald, Daisy, Goofy, and Pluto) but wanted to make sure to include all of the special friends as well when planning out my menu. So the menu ended up including something to represent all of the Clubhouse characters.
Like most of my other parties, I made a couple of things from scratch (cinnamon chips and fruit salsa, cupcakes, cookies, etc.) and bought some of the others (donuts, sandwiches,
rock candy
) to make prep much easier the day of the party.
Mickey Mouse Clubhouse Party Ideas: Decorations
I've known about this party for a few months so I bought anything red and white that I could find on Pick Your Plum including the hot dog containers, treat boxes, and cupcake wrappers. And I bought the
black and white polka dot straws
and added a little Mickey Mouse shape that I cut out on my Silhouette.
Free Mickey Mouse Clubhouse Printables
To tie everything together, I created a set of free printables inspired by these ones and included them with the food and my party favors. You can download the free Mickey Mouse printables at the link below!
I love taking typical kid foods (
juice boxes
, sandwiches, cupcakes) and making them match my party and luckily, Mickey Mouse is pretty easy to create with some red polka dot cupcake wrappers and Mini Oreos.
I had about 20 people (adults and kids) come, and I think everyone had a great time. Of course I forgot to take pictures of anyone other than K, who had a great time once he warmed up to having so many people in our living room.
Want to throw a Mickey Mouse Clubhouse party yourself? I've made it simple with all sorts of free printables below that you can use for your own party. Enter your first name and email address in the form below to get the printable. If the form isn't showing up below, click here to get to the form to download the printable files.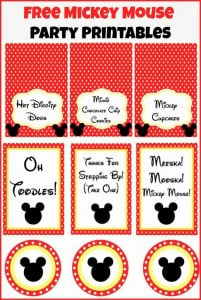 If you do not see the form below, click this link to get it.
Additional Mickey Mouse Clubhouse Party Supplies
Mickey Mouse Clubhouse Party Hat
Mickey Mouse Clubhouse Hanging Decorations
Mickey Mouse Clubhouse Plastic Tablecloth
Mickey Mouse Clubhouse Cupcake Stand
Mickey Mouse Clubhouse Party Favors
Mickey Mouse Clubhouse Paper Cups
Mickey Mouse Clubhouse Napkins
Mickey Mouse Clubhouse Balloons