Bring Christ back into Christmas with this fun follow the star activity, like the shepherds and wise men followed the star to find where baby Jesus was born. A fun Christ centered Christmas activity the entire family will love
I love Christmas. Love everything about it. Singing the best Christmas songs, doing Christmas activities with my family, and my favorite – adopting a family to surprise with 12 days of Christmas gifts. And you know I love my Christmas party games.
But one thing I need to be better about is bringing Christ back into Christmas, since that's what it's really all about. Santa and Frosty the Snowman are fun and all but at the end of the day, we're celebrating Christ's birth.
This follow the star activity is designed to help families bring Christ back into Christmas in a simple and fun way. It combines some of my scavenger hunt ideas with reading the nativity story, making it an activity even teens will enjoy!
Supplies
I like to keep things simple. For this follow the star activity, all you'll need are:
Follow the star printout – get it at the bottom of the post or get a copy in my shop here
Scissors or circle hole punch – to cut out the stars
Tape – to tape up the stars somewhere, you could also punch a little hole and hang them with ribbon or twine instead
Bible – to read the scriptures on the stars when you find them
How to Follow the Star
I mentioned already that I like simple. This activity is about as simple as it gets.
Cut out each of the stars. One set of the stars in the download has numbers on the top, the others don't (for a cleaner look). If you choose the ones without the numbers, I recommend writing the order on the back or keeping the set with numbers nearby so you remember the order.
It's Christ's birth story, so you definitely want to hide and find them in order!
Pick the night you want to start and tell your family that you'll be placing a star (can show them what it looks like) somewhere in the house that day.
Place the star somewhere in the house that people will likely see. Then take the scriptures and hide them somewhere in the vicinity of the star.
When a family member finds the star, they have to search around to find the scriptures. The star points them in the direction, but they still have to do a little hunt to find the actual scriptures to read.
Once the scriptures are found, you can either read them right then together or you can wait until a designated time of day to read that portion of the nativity story together as a family.
We personally will be doing it right after dinner, before bed, so it becomes kind of part of our day.
Hide stars all december long
There are nine stars in total, breaking down the nativity story into nine readable chunks. You can either place one star each night leading up to Christmas or you can place them randomly throughout the month of December and anytime one is found, you reach those scriptures.
Either way is great, the first way keeps the momentum and anticipation going of family members trying to find where the star and scriptures will be each day. The second way works as well if you want to space it out a bit more over the month. Plus, it adds an element of surprise with family members not knowing if a star will appear or not. They'll likely still look for one, whether it's there or not.
If you do the second option, you could always do some sort of sign or signal to let your family know if a star is hidden somewhere so they don't look all over the place when there is no star. Or not, totally up to you!
The goal is just to read a portion of the story of Christ's birth each day to really enjoy the true spirit of Christmas, not just the store version. It is about making it more of a Christ centered Christmas.
If you succeed in that, you did the activity right!
More Christ Centered Christmas Activities
Christ Aid Kits – a great way to teach about how Christ helps us with a Christ centered version of a first aid kit.
Supermarket sweep – this fun service project idea is great for teaching families about giving to others in need.
Come unto Christ activity – a fun activity that teaches people to rely on Christ and not listen to the world around them.
Scripture cookies – a yummy activity where family members have to find ingredients in scriptures to make treats! Then share those treats with friends and family!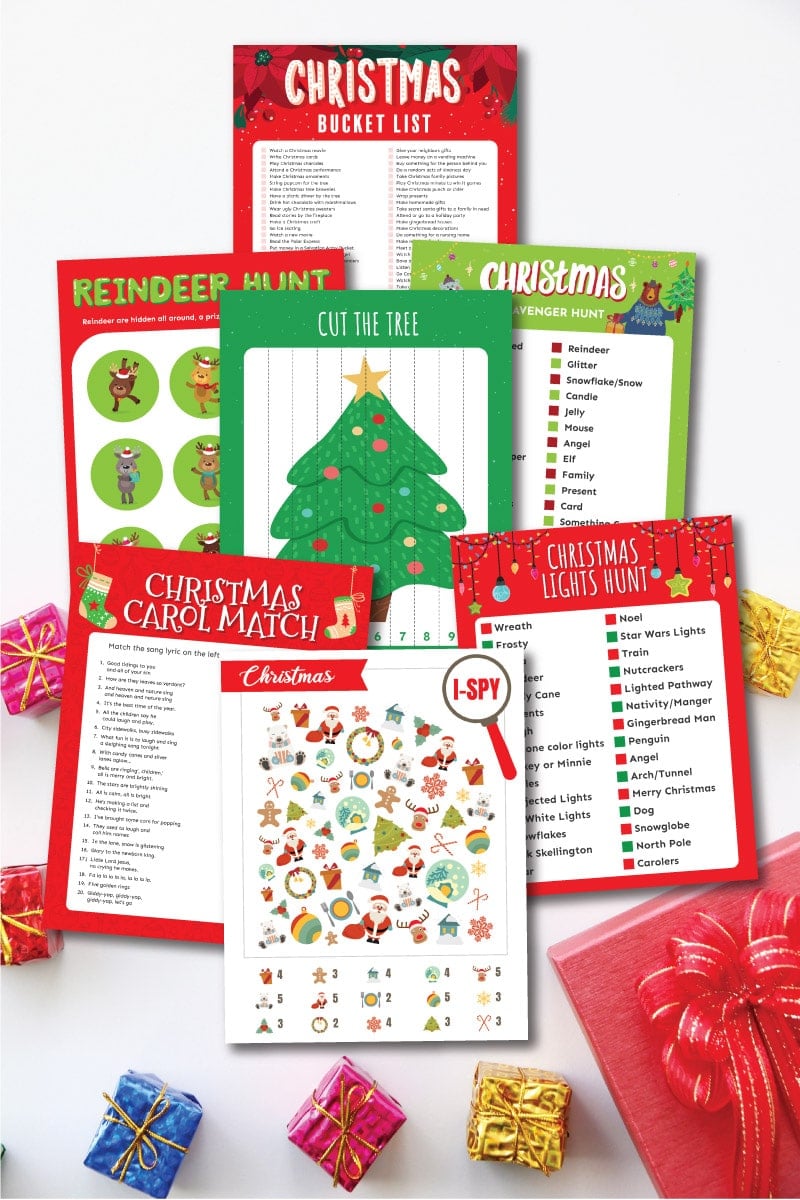 want more fun kids activities?
Download the Printable
Enter your first name and email address in the form below to get the printable PDF. You will receive a link to download the PDF to your email within minutes.
If you do not see the form, click here to get to it.
If you'd rather not fill out the form, you can get a copy in my shop here.
If you do not see the email immediately after you fill out the form, make sure to check your promotions, spam, and junk folders!
The file will include:
Instructions
One sheet with nine unnumbered stars
One sheet with nine numbered stars