Last year for girl's camp we set up a certification fair, or expo, kind of like if you've ever been to a running and fitness expo where you go to all of the different booths, hear about the company, and try out something fun at the booth. You can check out all of the details, activities, and instructions for our certification fair here. And if you need some more great certification ideas, check out my certification Olympics from a few years ago!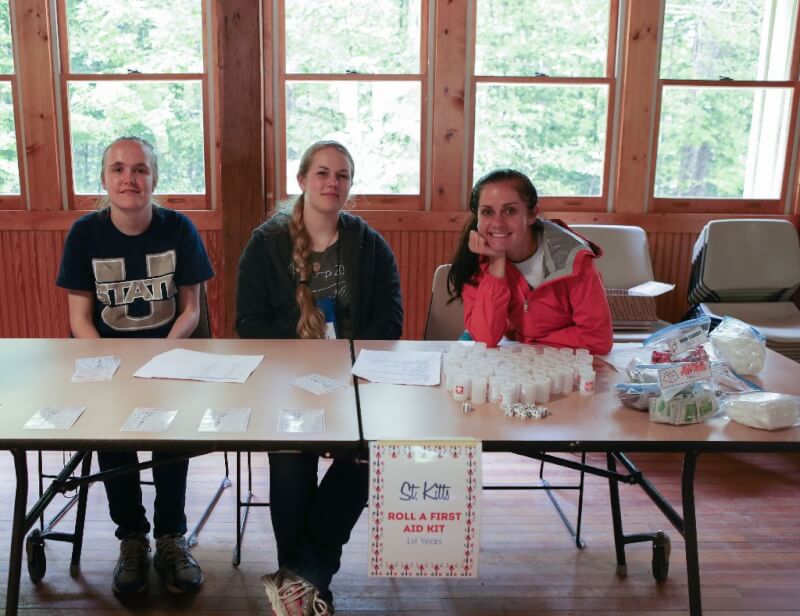 This post contains affiliate links to products that I purchased and recommend for the first aid kits!
One of the certifications for 1st level campers is to learn what goes in a basic first aid kit. To make the learning process a little easier, I created a roll a first aid kit game (inspired by this roll a reindeer game) where they had to roll numbers on a dice that corresponded with things that go into a basic first aid kit (like this one
). As they rolled each number, they were able to add that item to their own little first aid kit and once they rolled all the items, they were done.
Make sure to pass off certification that you're still teaching the girls what goes into the first aid kit, but this is a way to add a little more fun to an otherwise not so exciting certification.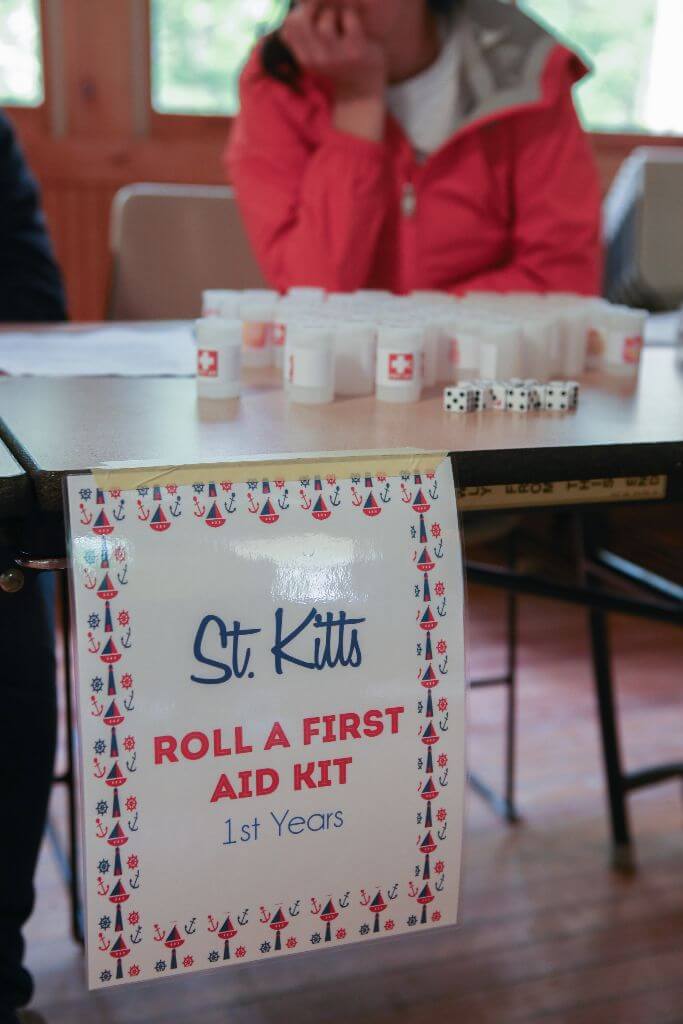 For our mini first aid kits, I used empty film canisters
that I ordered via Amazon. I added a little label to the front (free printable one to download here) and then the girls filled each of them with the following:
I put each of the different items into bags that were labeled with these free printable labels letting the girls know how many of each to put in their first aid kit (2 safety pins, 1 candy, etc.) and had YCLs and a leader manning the station to help the girls if they had any questions. You can download the printable bag labels here or by clicking on the image below.
You can download the free printable roll a first aid kit cards here. Or click on the image below to download a PDF of four cards to print. Since you'll likely have multiple people using the cards, I recommend printing on white card stock and laminating (this is my favorite laminator!
).
<<Download the entire set of Roll A First Aid Kit>>
And don't forget to check out the rest of the details from how we setup our certification fair and all of the certification activities we did last year! Click on the images below to be taken directly to the posts.