This Marvel movie quotes game is great for after watching a Marvel movie marathon or for anyone who is a fan of Marvel movies!
This post contains affiliate links. If you purchase via these links, I will receive a small commission at no cost to you.
Marvel Movie Quote Matching Game
I decided to celebrate Marvel's 10 year anniversary last year, it would be fun to put together a Marvel movie quotes matching game.
My printable bridal shower game with romantic comedies has done so well, I figured I might as well bring that fun to my current favorite genre of movies – MARVEL ones. And my preschooler was more than happy to help me with this project!
This game would be perfect for an adult superhero party, a MARVEL movie night, or even to play while you're standing in line at the movie theater waiting to get into the next Marvel movie on the big screen!
How to Play Marvel Matching
To play the game, simply print out the free printable playing cards. Then try to match the 18 quotes to the 18 MARVEL movies (through Black Panther).
Earn one bonus point if you can name the character who actually said the quote as well.
And if you're really advanced, I made a second version as well that's only the quotes, so you have to name the movie without seeing a list of the 18. It's hard sometimes to come up with the entire list when it's not in front of you!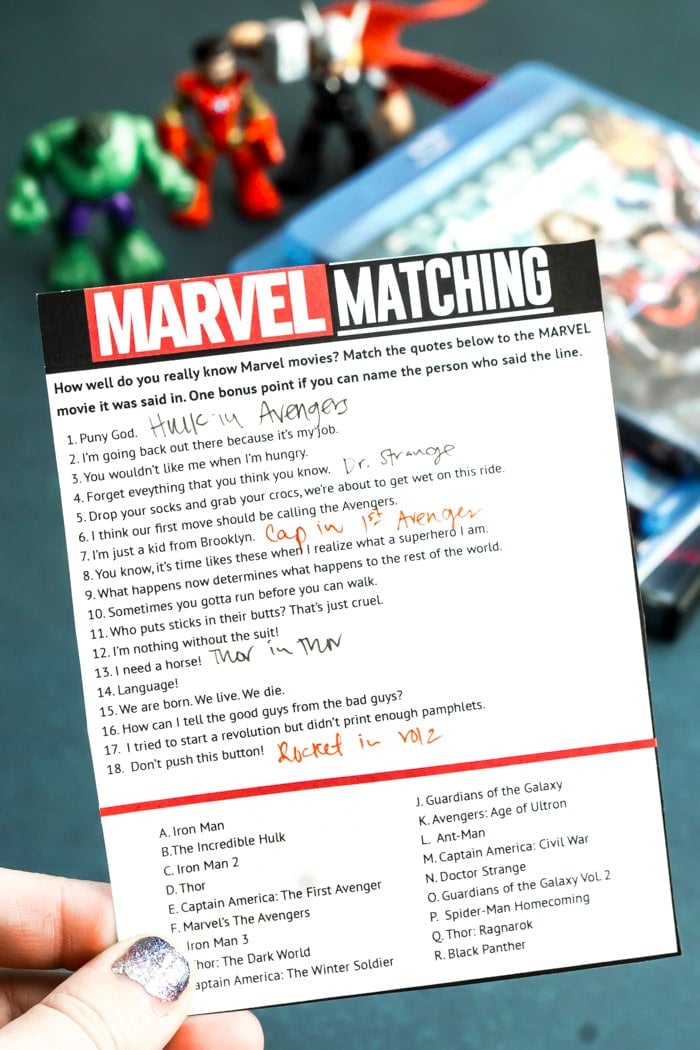 Have everyone fill out their papers then go through the answers together. Whoever has the most points (out of 36) wins! Any of these prizes would make any MARVEL fan smile, or at least I know they'd make me happy!
Download the Printable Marvel Matching Game
Enter your first name and email address below to get the free printable. You'll be immediately taken to the PDF to download and receive a copy to your email shortly after.
If you can't see the form below, click here to get to the form to enter your info.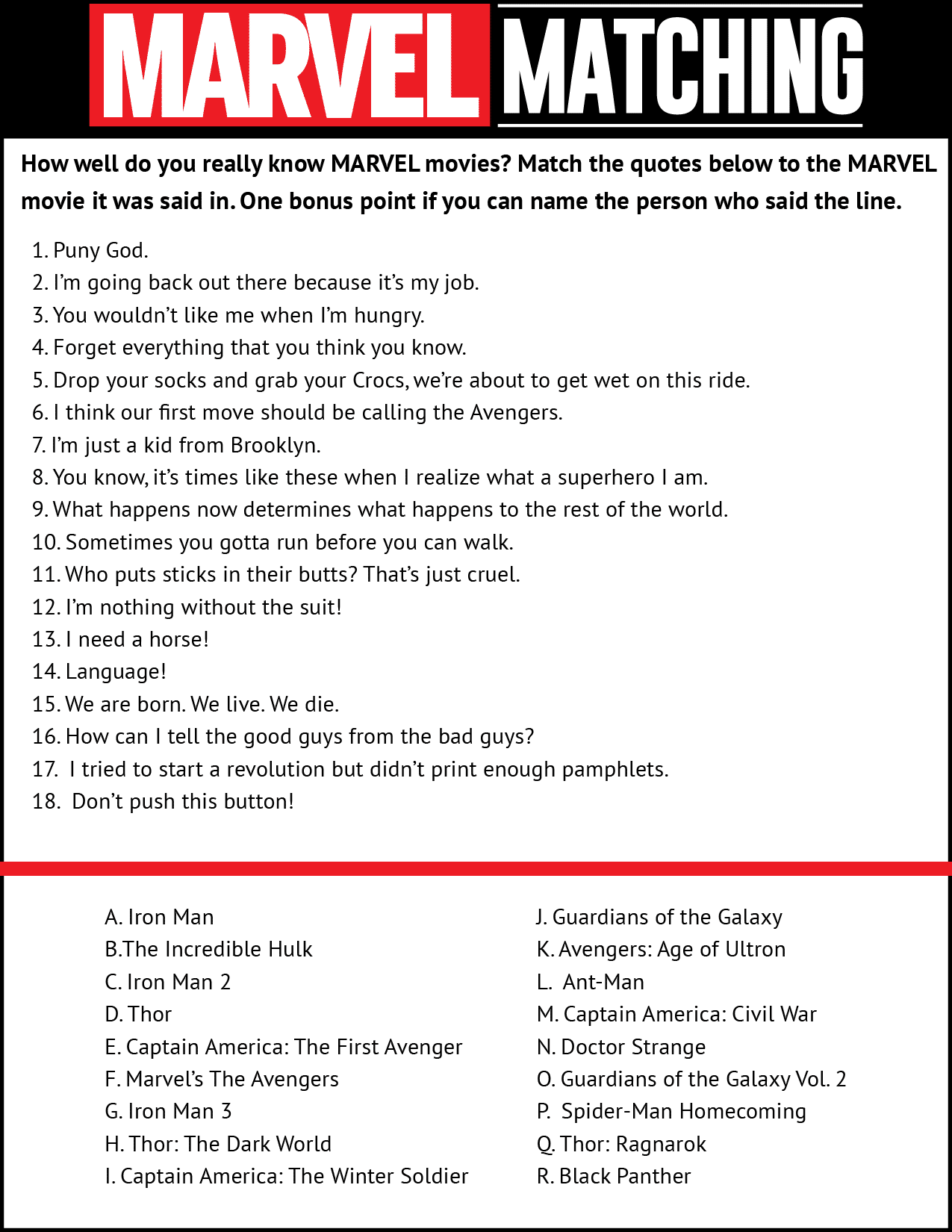 More Fun Marvel Ideas
Don't forget to pin this MARVEL movie quotes game for later!