For the past couple of months, I've been working on a big project for my church, planning a week-long camp for young women ages 12-18 and sharing the girls camp ideas is one of my favorite things to share on my blog!
The goal of the camp each year is to help the girls have fun, make new friends in the area, and most importantly, feel the Spirit and love that their Heavenly Father has for them. Over the past few months, I've really been trying to figure out where I belong, what I should be doing, and how I can better bless the lives of others. My experience last week answered all of those questions for me as I was given the opportunity to touch the lives of 75+ girls and leaders through my planning, love, and friendship. It was one of the most incredible experiences that I've ever had, and I'm already excited about next year. It's amazing how when you start doing things for others and helping others find answers, that you end up finding the ones you were looking for yourself.
Olympic Girls Camp Ideas
Anyway, back to the girls camp ideas. As I was planning out activities for camp, I searched the internet for ideas of things other people have done. I couldn't find many ideas out there so ended up coming up with most of the ideas on my own or with the other group of leaders. Over the next week, I am going to be sharing all of the ideas we used along with free printables, free activity cards, etc. so that other leaders looking for ideas won't have to start from scratch like I did.
The young women's mutual theme for the year is the scripture Moroni 10:32 – "Yea, come unto Christ, be perfected in him, and deny yourself of all ungodliness." We chose the theme "Go for the Gold" because it incorporated both the idea from this scripture of coming unto Christ (the ultimate goal) as well as numerous young women symbols such as the torch and the gold young women's medallion that young women are working towards. For our logo, we added a couple of additional rings to the Olympic logo and used the young women values and their corresponding colors.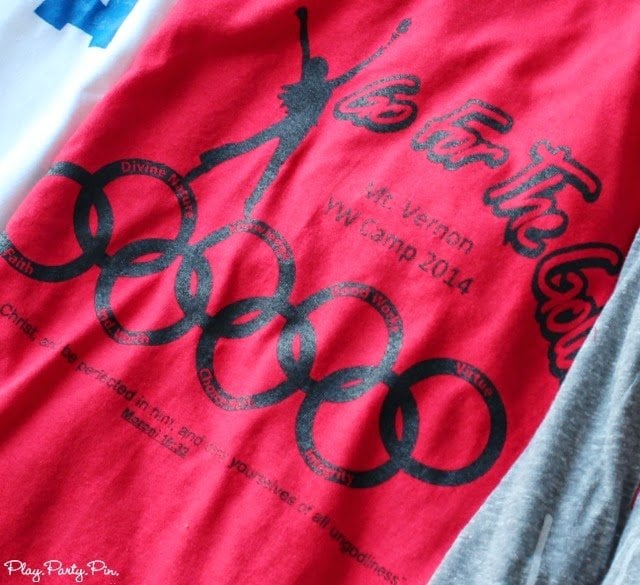 It was amazing how after we chose our theme, things just started falling into place for me to show me how perfect the theme really was. First, this talk was given in the April session of General Conference that just hit home, and then I had the chance to listen to the incredible Noelle Pikus-Place speak at SNAP about her experience as an Olympic athlete. And then, I had the opportunity to sit and talk to Kristi Yamaguchi for about 30 minutes on my own and asked her questions about her experience and what she would tell these young women if she was speaking to them about what she's done to make her so successful.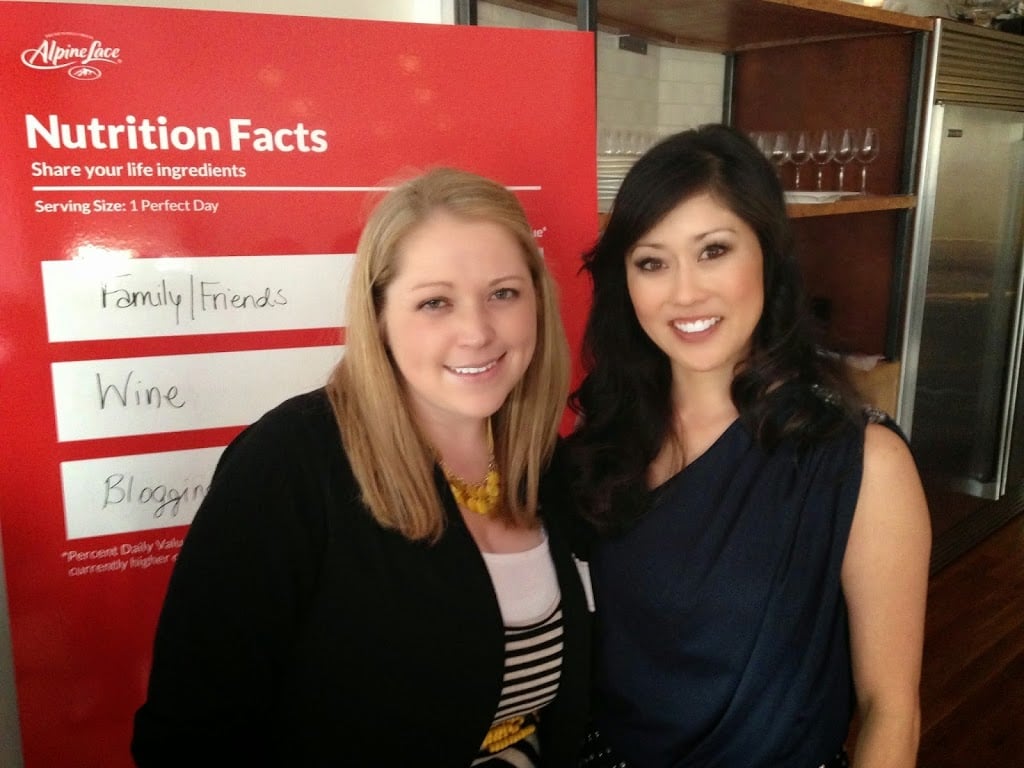 Each day, we broke our theme down into smaller "daily themes," that we thought were both important to an Olympian and had a gospel tie-in. Our daily themes were getting a good start, daily practice/training, getting back up when you fall, and keeping your eye on the target. I created little pillow treats for our YCLs (youth camp leaders) that went along with each of these themes that I'll be sharing later on this week. Having those daily themes helped us to plan activities and devotionals that focused on those themes.
We had each of the year groups (1st, 2nd, etc.) pick a country and come up with decorations and cheers based on those countries. We as the stake chose USA. I made these cute matching shirts for the five stake leaders and added our names on the back using glitter vinyl from Expressions Vinyl. It was not only fun to wear matching shirts but everyone loved being able to find us so easily, and I loved not having to worry about what to pack during the week.
Throughout the week we planned activities that were based on either our main Go for the Gold theme like our Certification Olympics or ones based on the overarching scriptural theme like our Come Unto Christ Faith Walk. I'll be sharing details for all of the activities throughout this week so make sure to check back daily for more info.
Some of the other ways we incorporated the theme included:
Daily service awards where the girls were given a "gold medal" made out of a chocolate coin and ribbon
Opening ceremony with a parade of nations
Liked this post? Subscribe to receive one weekly email update from Play. Party. Plan. and never miss a giveaway or post. You can also follow along via social media.