Just because gifts are one of the best gifts to give because people aren't expecting it! These just because gift tags are great for putting together sweet and creative git baskets for friends, family, and neighbors!
This is a sponsored conversation written by me on behalf of Culver's. The opinions and text are all mine.
Culver's Mission Statement & My Summer Mission
Last week I had the chance to visit the Culver's headquarters in Sauk City, Wisconsin. During that visit I had the chance to tour the headquarters, meet many members of the Culver's team including the CEO Joe Koss and one of the co-founders Lea Culver, and sample the six brand new flavors that Culver's is adding this year to their current rotation of flavors of the day!
Don't get me wrong – all of those things were amazing.
But the thing that stood out the most to me was listening to Joe talk about Culver's mission statement – every guest who chooses Culver's leaves happy.
They truly succeeded in that mission with me. I left Culver's happier than when I walked in the door. And I left with a desire to replicate their mission in my own life – leave people a little happier and teach my son to do the same.
This summer is going to be our summer of kindness. My son gets out of school today and goes back to school (kindergarten, sob!) on August 15th. That's just over three months of summer we have to try and make as many people happy as possible!
My goal is to try and do something nice for someone else with my kiddo every week between today and when he goes back in the fall. It's going to be the summer of making people happy! Whether it be giving someone a surprise blue gift box or just calling a friend, it's all about the summer of happy!
I created a handful of printable gift tags, all inspired by the brand new flavors of Culver's Frozen Custard, to add to gifts. Give them to friends, family, and even strangers!
Before we get to the printables, let's talk about the new frozen custard flavors that inspired these gift tags!
What is the Culver's Flavor of the Day Program?
If you're not familiar with Culver's Flavor of the Day, here's how it works. Every Culver's location throughout the country offers three flavors of frozen custard every day – chocolate, vanilla, and a flavor of the day. You can find your local Culver's flavor of the day here!
The Flavor of the Day can be served in a dish, a cake cone, or even a waffle cone. I can only imagine how good the blackberry cobbler would be on a waffle cone, yum! You can also purchase pints of Culver's flavor of the day to take home and eat later, and I'm telling you – you're going to want pints of the new flavors to enjoy for days later.
New Culver's Flavor of the Day Flavors
This is the first time that Culver's is launching new flavors of the day across all of their stores in the country on the same day. That's a big deal! Having tried all six of them, I can tell you right now these flavors are worth seeking out on the 10th of the month or by looking at your local Culver's flavor of the day calendar to see when else you can try these!
All six of the brand new flavors are made just like any Culver's frozen custard – in each individual location and fresh throughout the day. The custard base is churned out in one of these machines and then the mix-ins are added by hand.
If you're never had frozen custard before, it's time to try it. Unlike ice cream, frozen custard uses more cream and contains less air, giving it a richer and creamier taste than ice cream. Once you taste some of these new flavor of the day options, you'll see what I mean.
The dark chocolate for instance is one of the creamiest frozen desserts I've ever tried! And frozen custard is served at a slightly different temperature than ice cream, which means you can enjoy it longer without freezing your taste buds!
May 10th – Cappuccino Cookie Crumble
The cappuccino cookie crumble starts with a vanilla custard that's blended with an espresso syrup then topped with chunks of sugar cookie. I'm not the biggest fan of coffee or anything coffee flavored but even I really enjoyed this one.
June 10th – Blackberry Cobbler
This was my personal favorite. We just got small cups of this to try, but I easily could've eaten an entire gallon. Ripe blackberries are swirled with vanilla frozen custard then topped with a crunchy cinnamon streusel topping in this creamy and refreshing flavor.
July 10th – Chocolate Pretzel Crunch
This one combines a number of my personal favorite flavors into one creamy, crunchy, frozen custard. Vanilla frozen custard is mixed with dark novelty chocolate, crushed Bavarian pretzels, and salted caramel. It's sweet, salty, and all around delicious.
August 10th – Peanut Butter Cookie Dough
Peanut butter custard is mixed with chunks of roasted peanuts, chunks of chocolate chip cookie dough, and chocolate pieces. It's peanut butter, cookie dough, and chocolate mixed together – what's not to love?
September 10th – Dark Chocolate Decadance
I didn't realize that dark chocolate could be this good. This frozen custard is made with a premium blend of cocoas for one of the best dark chocolate desserts I've ever tried. Another one I could easily have eaten an entire gallon of if we'd been given that much. This would make an amazing base for any of your favorite mix-ins as well!
October 10th – Peanut Butter Salted Caramel
Last but not least, the peanut butter salted caramel combines a peanut butter frozen custard with roasted peanuts and salted caramel for a creamy, crunchy, sweet, and salty dessert.
Which one are you most excited to try? Try them all and come back and tell me which one was your favorite!
Free Printable Gift Tags and Gift Basket Ideas
Now that you've heard about the flavors, see if you can figure out which flavors inspired each of the sets of printable gift tags and gift basket ideas below. There are four gift tags per flavor. I've also included a couple of examples of gift basket ideas to go with the gift tags to get you started.
Or get creative and use the gift tags with whatever gift you want this summer! They'd be perfect for a Culver's gift card, coupon, or even just cash for someone to try out the refreshing frozen custard are their local Culver's!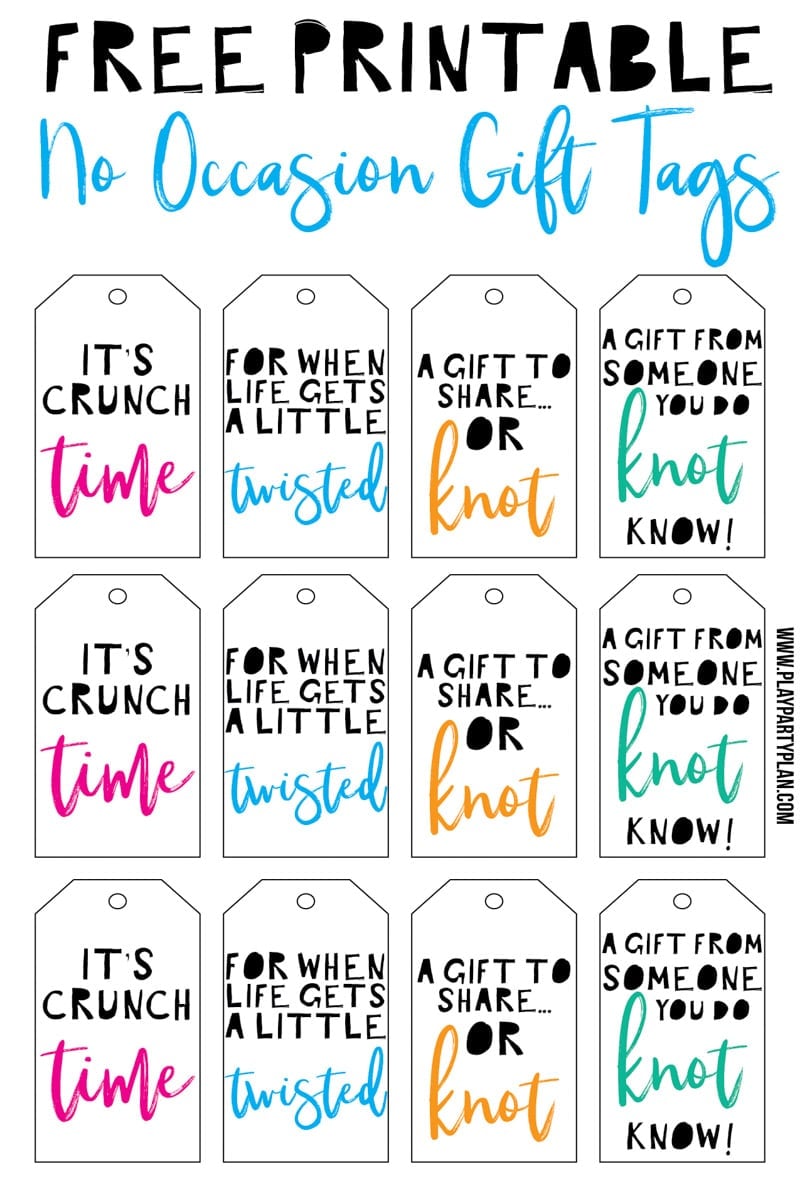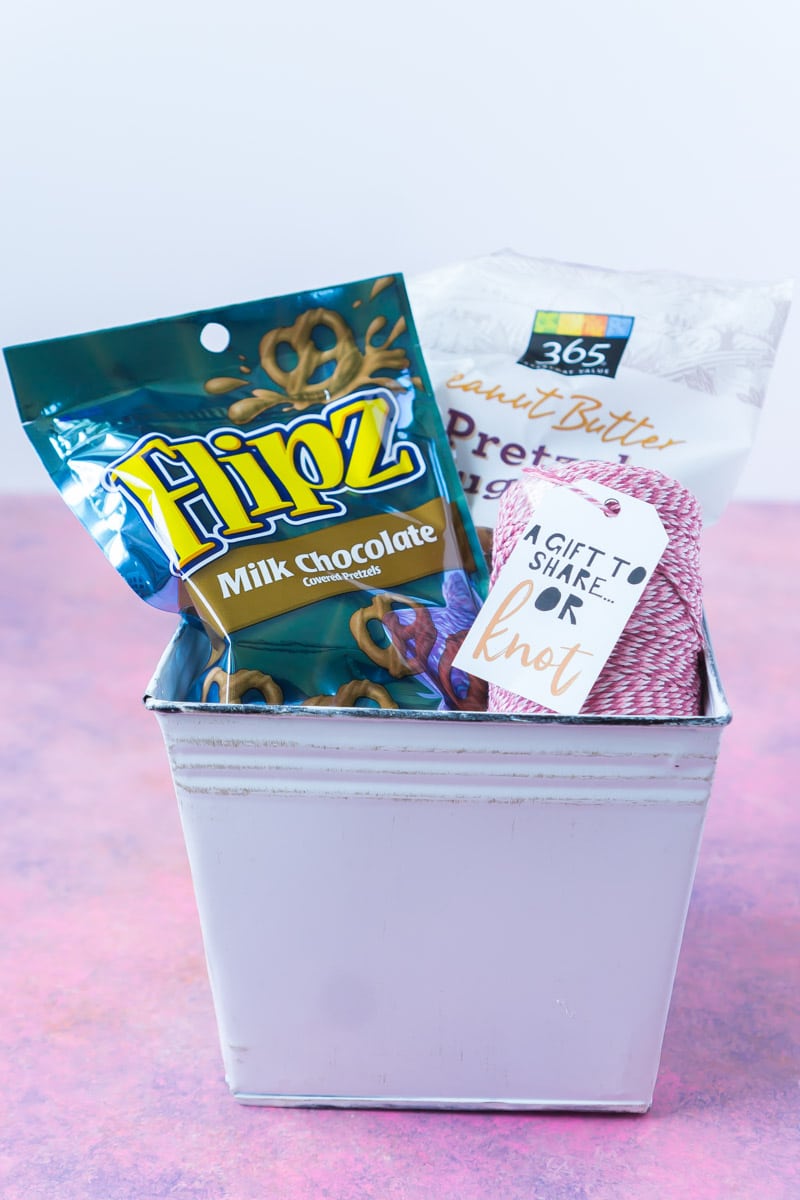 Get the Free Printables
Enter your first name and email address below to get the free printable. You'll be immediately taken to the PDF to download and receive a copy to your email shortly after. If you can't see the form below, click here to get to the form to enter your info.
This is a sponsored conversation written by me on behalf of Culver's. The opinions and text are all mine.