Tell someone how special you think they are with this printable bear valentine! Add it to gummy bears, a teddy bear, or anything else they will like beary much for the perfect Valentine's Day gift!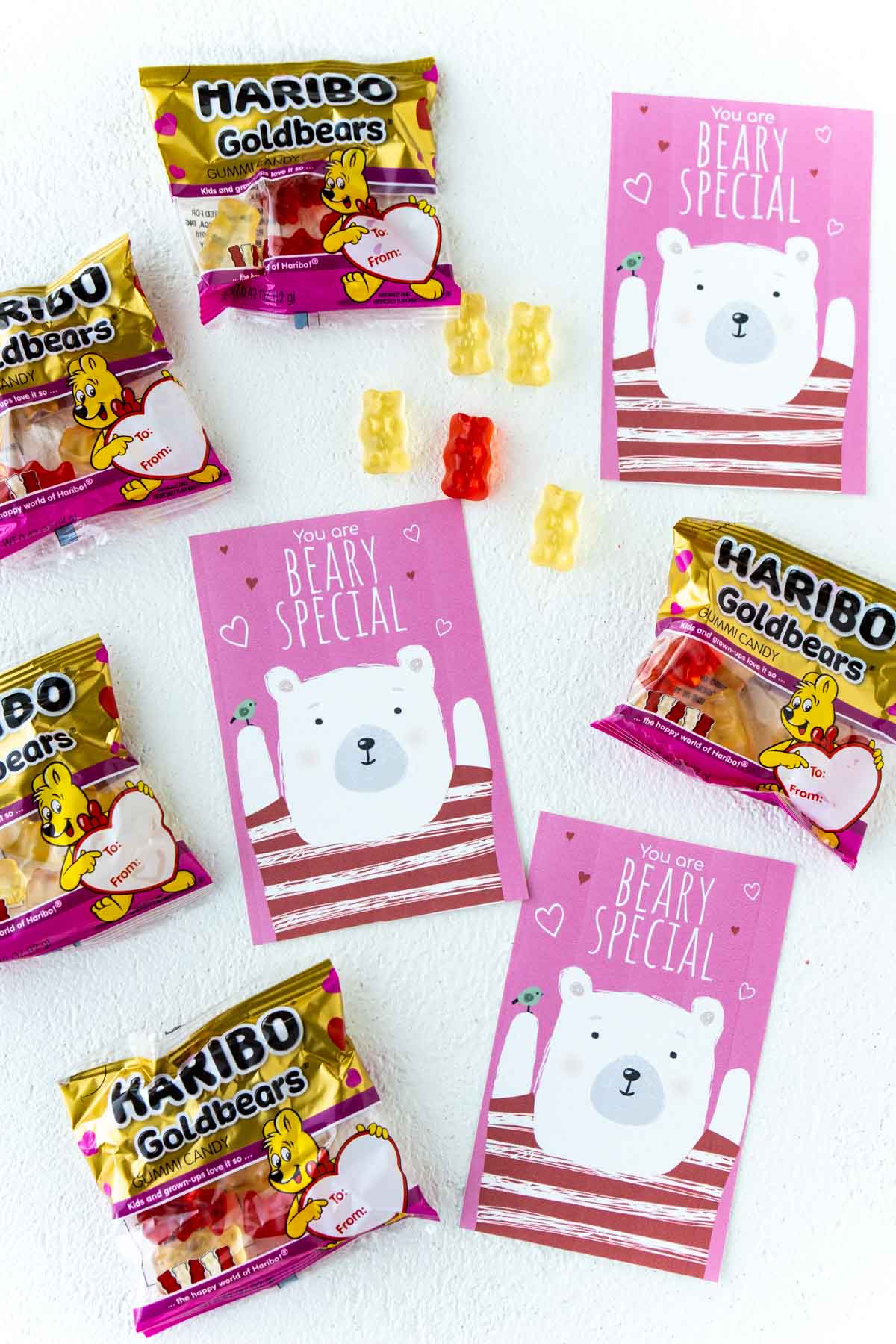 I grew up on gummy bears. My dad always made sure we knew which ones were the best – the ones in the gold bag. Always the gold bag.
When I saw a pack of cute gold pack gummy bears at the store the other day, I knew I had to make a printable bear valentine to share. Not sure I'll actually be giving them out since I want to eat them all, but I am sharing the valentine!
And I'm going to add these as one of the stops in this year's Valentine's Day scavenger hunt! I mean my boys are definitely beary special – and they both love gummy bears!
Bear Valentine Gift Ideas
While I like putting these with little (or big) bags of gummy bears, there are tons of other things you could add to these tags!
Any stuffed bear or teddy bear (I used this panda Beanie Boo)
Rose bear (literally a bear made out of roses!)
Honey bear
Teddy Grahams
Anything with honey
While these have hearts on them and are intended to be used as valentines, feel free to use them for other occasions as well! They'd be great for a bridal shower, baby shower (animals are one of my favorite baby shower themes), Mother's Day, or any other time hearts are appropriate!
Maybe even just as thank you cards for someone you appreciate!
How to Use
These valentines are super easy to use! All you need to do is:
Print – I recommend printing on white card stock to make them a bit more sturdy.
Cut – there are eight per sheet, so print and cut as many as you need!
Sign – write your own personal note and name on the back of the cards.
Gift – give them away to friends, classmates, family members with any of the bear items in the list above or something else!
More Printable Valentines
We have a ton of different printable valentines on our site! These are some of the most popular options!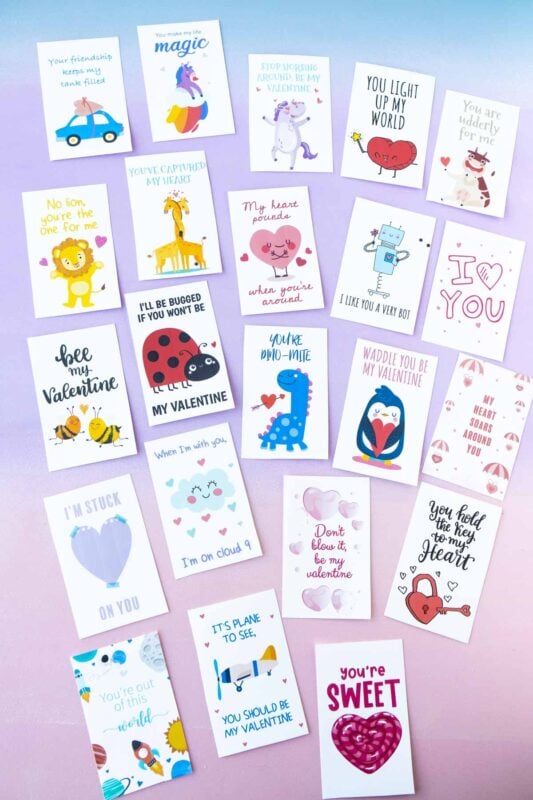 want more Valentines??
Download the Printable
Enter your first name and email address in the form below to get the printable PDF. You will receive a link to download the PDF to your email within minutes.
If you do not see the form, click here to get to it.
If you'd rather not provide your email, you can get a copy in my shop here.
If you do not receive the email immediately after you fill out the form, make sure to check your promotions, spam, and junk folders! Emails will be sent within a few minutes.
The file will include:
A sheet of pink bear valentines