This girls pamper night is the perfect way to celebrate the moms around you who work hard at being a mom all day and just need a night off. Thanks to Collective Bias, Inc. a​nd its advertiser for​ sponsoring this post and ​giving me a reason to set up​ ​some fun pampering for some of my favorite moms. #AmopeLovesMoms like I love these moms. #CollectiveBias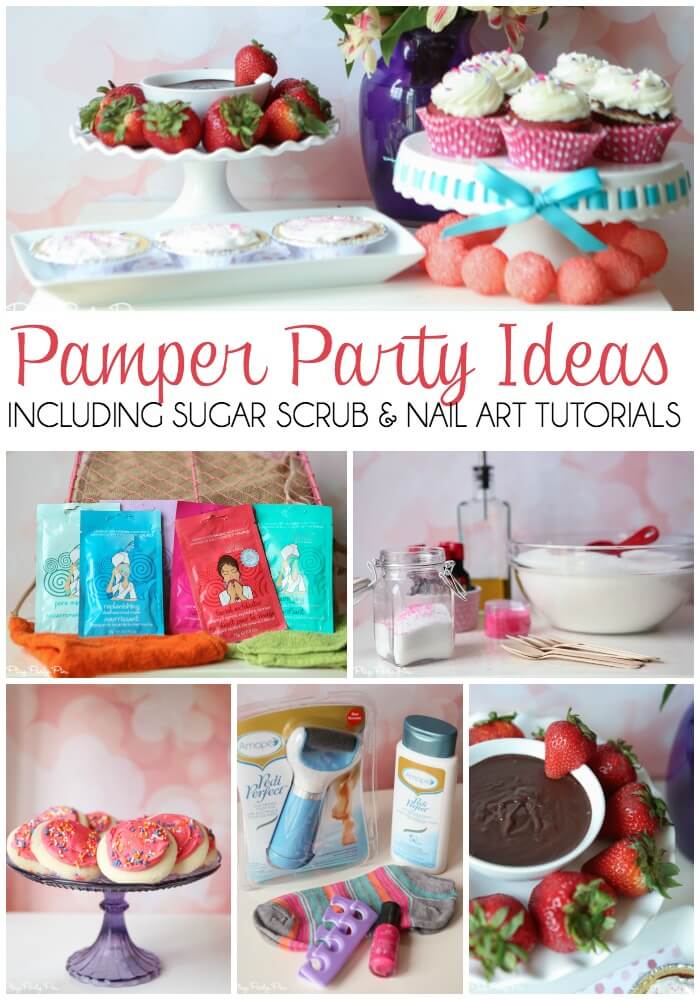 I don't mention it very often on my blog but my husband is an attorney, which means he works a lot. Back in the day when I was working full-­time, I just kept myself busy by working a ton as well, but ever since I had my son in 2013, things have changed. And rather than keeping myself busy with work, I've had to finds way to keep myself busy that also include my two­year­old. Lucky for me, I've found an awesome group of mom friends who have husbands who are also attorneys or work in other jobs that they work a lot. They've really been my saving grace when it comes to surviving the first few years of being a mom, especially during the weeks my husband works all day and all night. And those happen more often than I'd like to admit.
Most of the time for Mother's Day we celebrate our moms, our grandmas, our mothers­in­law, and other people in our family. It's not often that we really celebrate and embrace other moms around us, so I thought it would be fun to throw a party to celebrate and pamper the other moms that have helped me get through the past two years. I invited a couple of my favorite mom friends over for a night off from being a mom, a night full of laughs, pampering, and delicious food.
I set up ​a decadent dessert table filled with some of my favorite desserts from mini striped delights to chocolates and cupcakes from our favorite local bakery. In addition to the desserts, I put out fresh fruit with a chocolate fondue dip for creating their own chocolatey favorite.
When we weren't eating, all of my guests rotated between a couple of different pamper stations including a table where they could create their own scrubs from a variety of different recipes, another table with facial masks, and finally, my favorite ­ an entire table dedicated to pedicures and manicures.
Homemade Sugar Scrub Recipe
A simple homemade sugar scrub recipe that's great for giving away as a gift or for pampering yourself at home!
Ingredients
1 cup sugar
¼ cup olive oil
1 tsp flavored extract (your favorite flavor)
colored sugar sprinkles (optional)
1 mason jar
Instructions
Pour your sugar into a air tight container such as a mason jar.

1 cup sugar, 1 mason jar

Add the olive oil to the sugar gradually, stirring the mixture together after you add every little bit. If you want a very liquidy scrub you'll want to use the entire 1/4 cup. If you would rather it be more of a rough exfoliating scrub, use less of the olive oil.

1/4 cup olive oil

Add 1 tsp of your favorite flavored extract such as lemon, peppermint, raspberry, mint, etc. Stir in until well combined with the entire scrub.

1 tsp flavored extract

If desired, add colored sugar sprinkles to add a little fun and color!

colored sugar sprinkles
I also set up the nail station with a variety of different nail colors and stickers for creating different types of nail art such as polka dots, stripes, etc. Simple instructions of creating nail art below if you're new to it, thanks to my sweet nail art obsessed young women.
Last but not least, I also set up ​a bin of comfy socks for my friends to put on to protect their soft feet after buffing them down with the electronic foot file. I'm personally a bright pink or red nail polish kind of girl, so it was fun to see what colors everyone chose.
Last but not least, I wanted to do something really special for these awesome moms who put so much into being a mom and almost never take time for themselves, so as a party favor or thank you gift, I put together little pamper kits with some of my favorite beauty products, a gift card to a local chocolate store, and a card from me thanking for being an awesome mom.
Then I wrapped it all in this Mother's Day wrapping paper!
I think as moms we all need a break sometimes, and I loved being able to give these incredible women a night off that they all so deserved. I'm thinking it may just become an annual Mother's Day tradition.