This all about my mom printable is full of questions to have your child answer all about mom. It's perfect to give to mom for a fun memento on Mother's Day and a great way to remember what kids thought about their mom at one moment in time.
It's always fun to see what kids think about their parents over the years. With this fun all about my mom printable, you can have each kid share their thoughts about what mom always says, what she looks like, why they think she's the best, and other fun questions.
Do it every year to see how their thoughts change!
As a mom myself, I know it's always fun to see what my kids think of me – sometimes a little tough to hear (e.g., she likes to work) but always fun.
This would make a great added touch to any homemade gifts, Mother's Day baskets, or any of these unique gifts for mothers. I always like to have some sort of thoughtful, handmade note with gifts!
This would also be fun to hand out in a classroom for kids to fill out about their moms and then take home on Mother's Day weekend! Wrap up a small gift in this Mother's Day wrapping paper and give it to mom with this fun printable – something to open and something to keep!
All About My Mom Printables
There are two different versions of this Mother's Day printable – one that says all about my mom and one that says all about my mother. Feel free to print out both and let kids choose which one they prefer to use!
I know my kids call me mom, so they'd do the mom one. But I know some kids call their mom, mother – so I included both options instead of just one!
Just print out one per child then have them fill in the blanks. The best part about this printable is that kids can say whatever they'll want – and they will.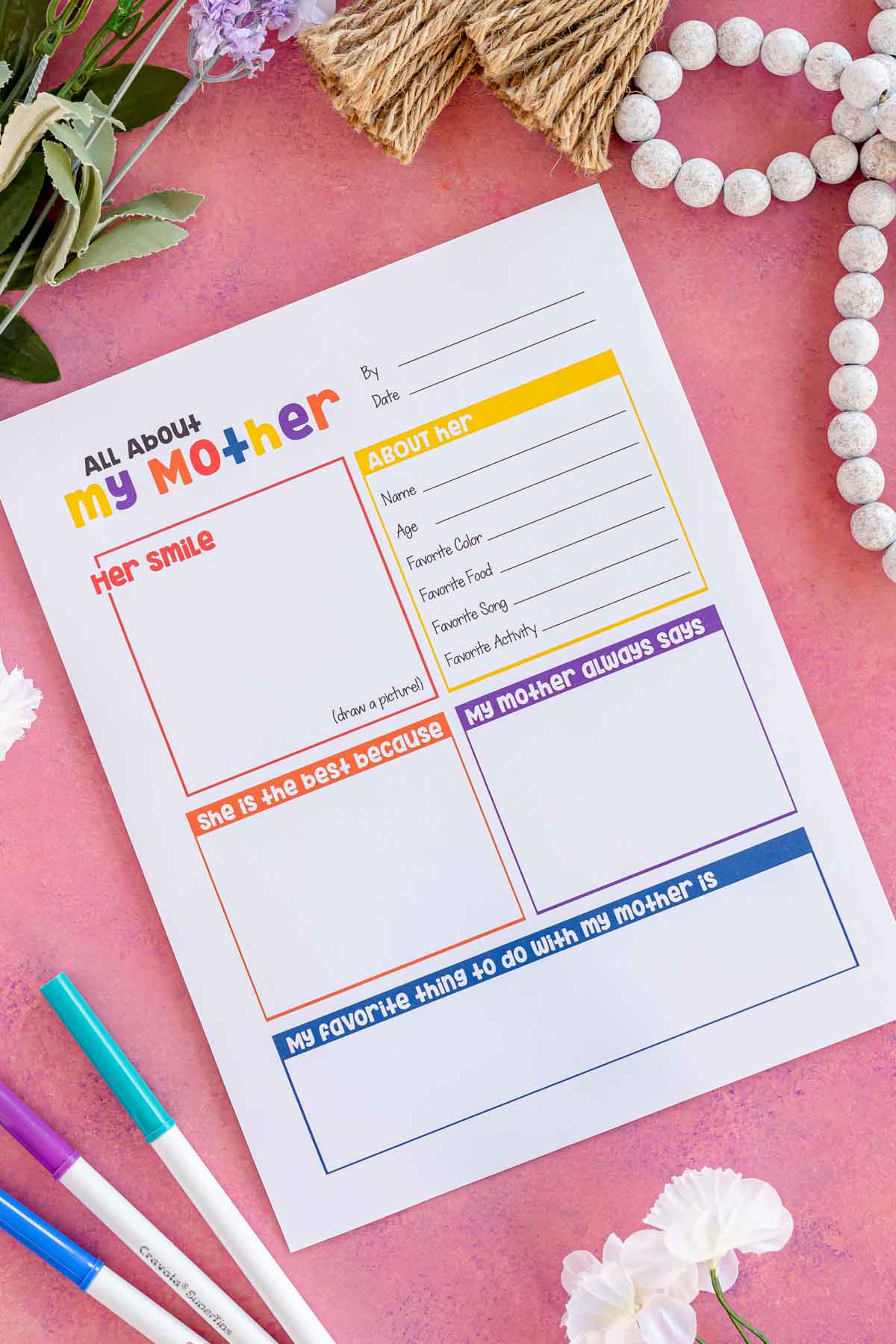 If you're doing this with kids who can't read and write yet, go through the boxes together as a group and have them color in pictures instead of writing words.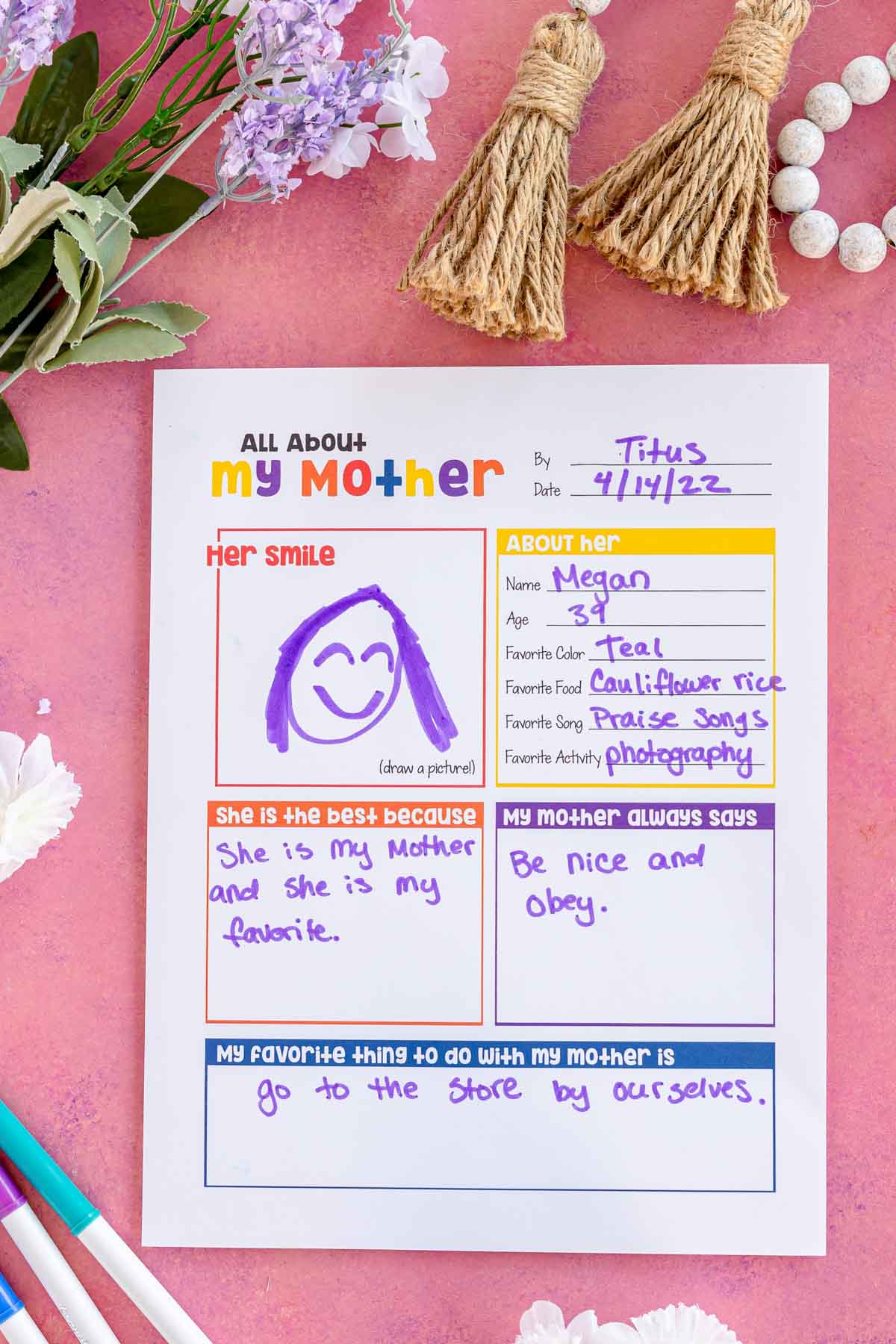 Or if that's still too much, they can tell you (or a buddy) what their answers are and have them fill in the boxes for them! It's the thought, not the actual writing, that counts!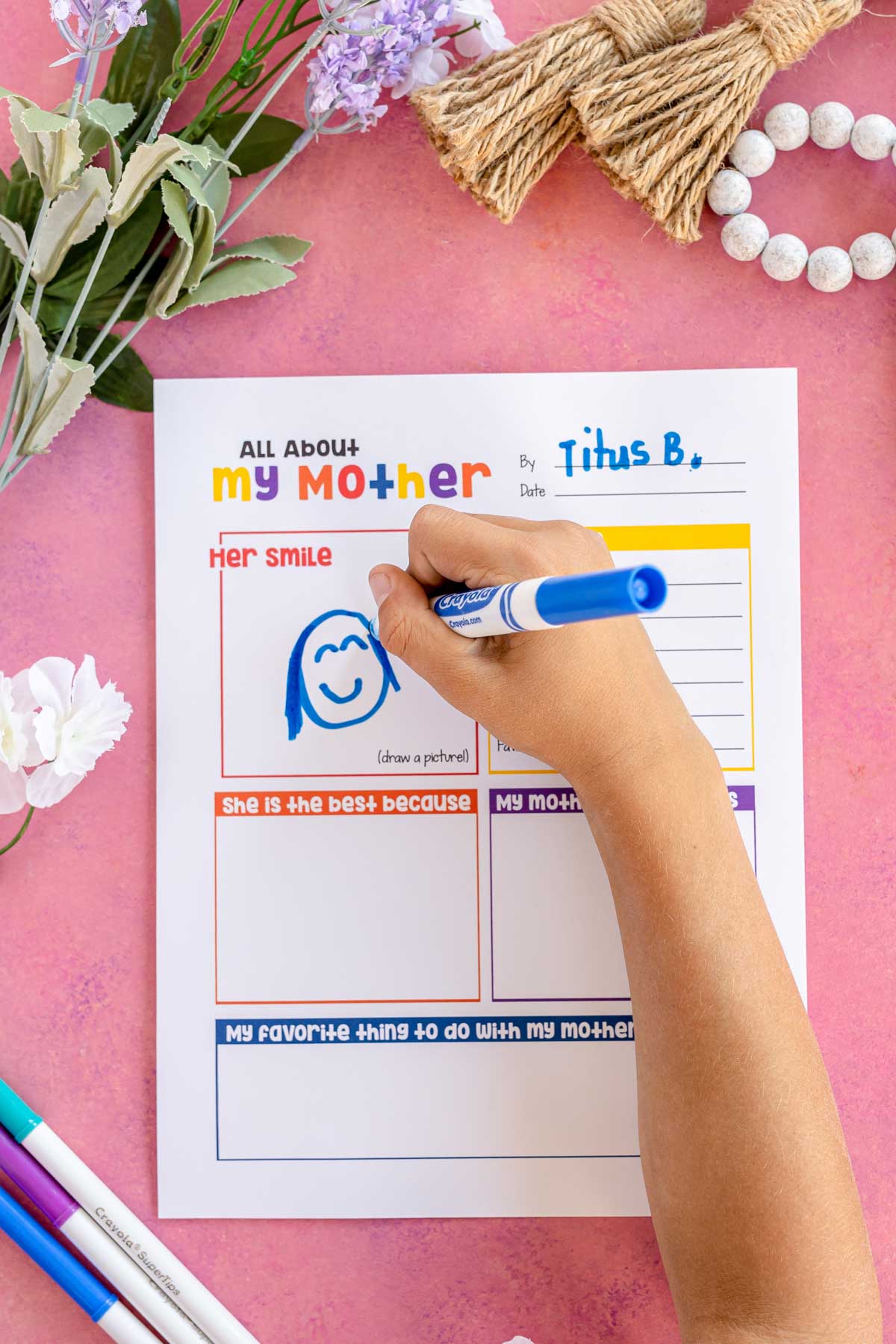 More Mother's Day Ideas
Download the Mom Printable
You can download the printable by clicking the button below or by clicking here.
You'll receive a PDF that includes both an all about my mom printable and and all about my mother printable.
Enjoy and have a happy Mother's Day for any moms reading this post!