This printable bridal shower game is a fun way to test your guests knowledge on romantic comedies and classic romances. Perfect to celebrate your bride!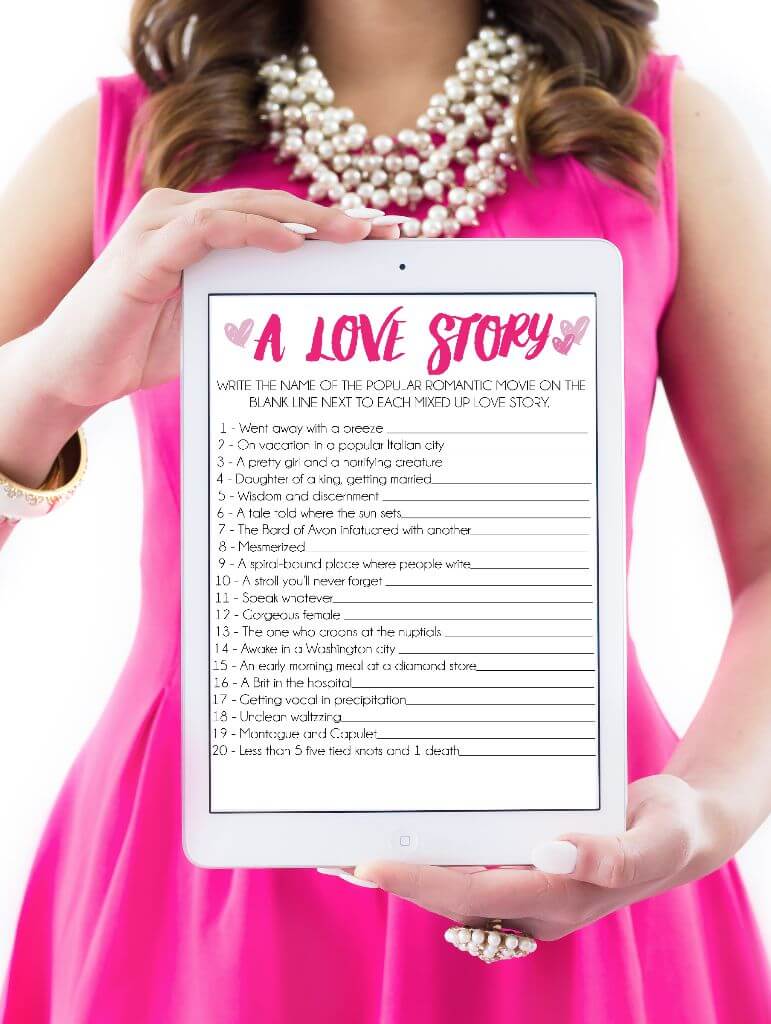 My little sister is getting married this summer and I've already been planning out her bridal shower games. This love story game is a hilarious one both to watch and play. The printable has mixed up phrases for 20 different popular romantic movies (e.g., daughter of a king getting married = Princess Bride) and players have to either race to be the first to figure them all out or to be the one who can figure out the most in a set amount of time. I purposely made them fairly straightforward rather than super tough so that even people who've never heard of or seen the movie can still get it.
I've included five different color sheets – yellow, pink, turquoise, purple, and mint green in the downloadable PDF. If you need another color to match your bridal shower, email me and I can send you a different version. Answer key is included at the end of the PDF! Click here or on the image below to download.
Need more bridal shower games, don't miss these 16 hilarious ones!