These activity placemats are a fun way to keep kids entertained while enjoying a meal! With eight different placemat games on three different printable activity placemats, kids will get to play with their food while they eat it!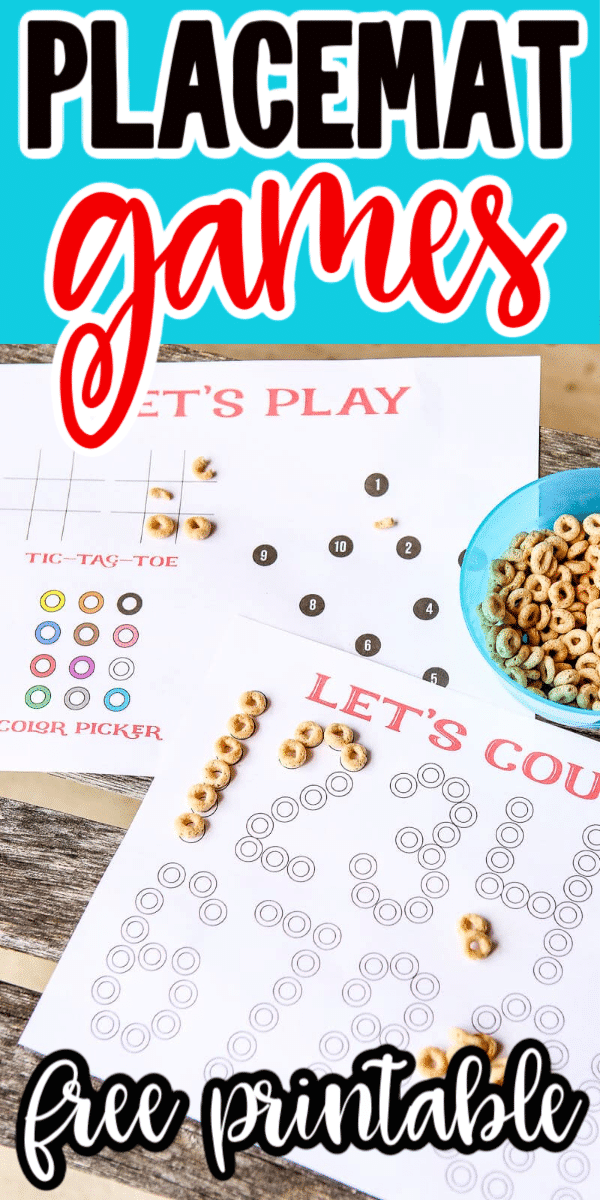 If you're a parent you already know that getting kids to just sit for a while is tough. Whether it's for a meal, traveling, or honestly just during the day to take a break for a minute – it's hard.
I made these activity placemats when my son was a little younger, but we still use them today! I've used them for meals at home, meals at restaurants, on airplanes (one of my favorite tips for traveling with toddlers), in the car, and even just to entertain my son on a rainy day.
Printable Activity Placemats
As we're all trying to get used to the learning at home thing, I've realized that I need to make learning fun – not just worksheets and reading time. These activity placemats are doing just that for my kiddo and saving my sanity all at the same time because he's learning and playing together.
There are three different activity placemats in the PDF download at the bottom of this post. One of the placemats is dedicated to fun placemat games, one is for color inspired activities, and the other is a counting activity.
In total the three activity placemats have eight different games kids can play while they're eating!
I highly recommend printing them on white card stock and laminating so you can use them over and over again. You can either use snacks on the placemats or dry erase markers to keep using them over and over again.
I made these specifically to be used with Cheerios and Fruity Pebbles cereal but if you don't have those on hand, you can use other things instead!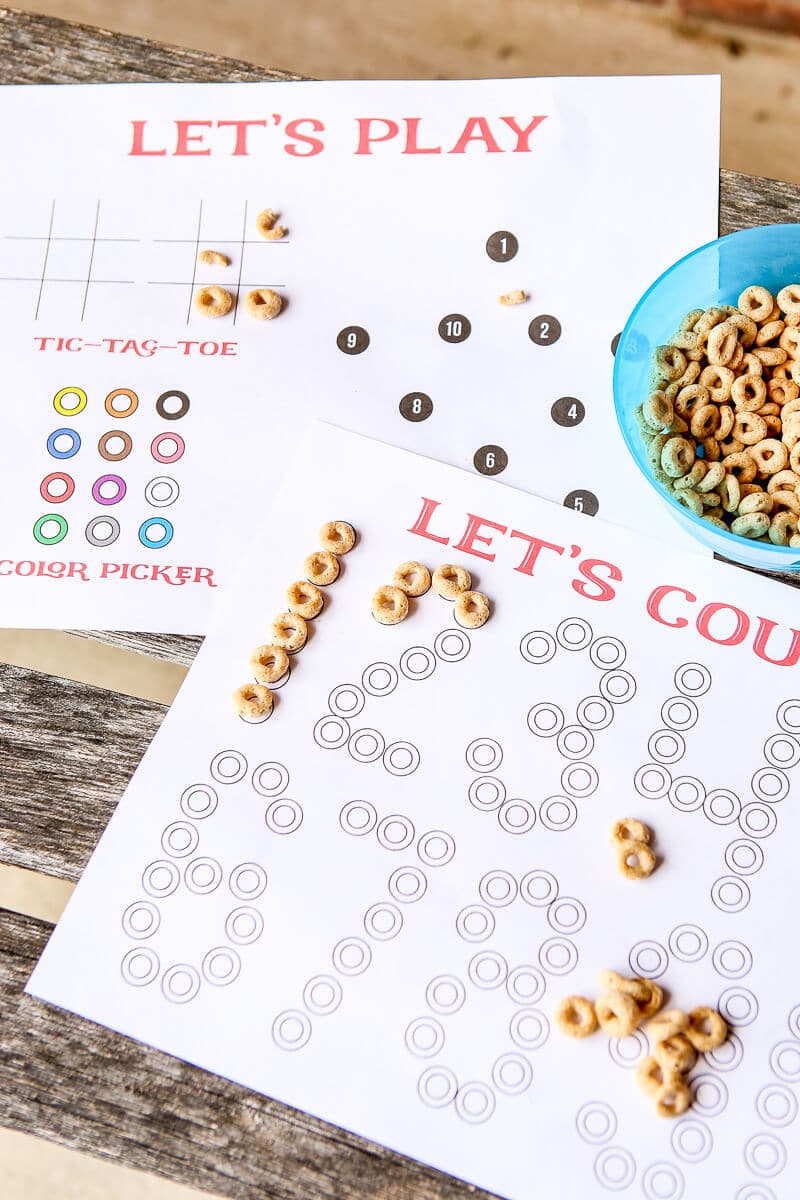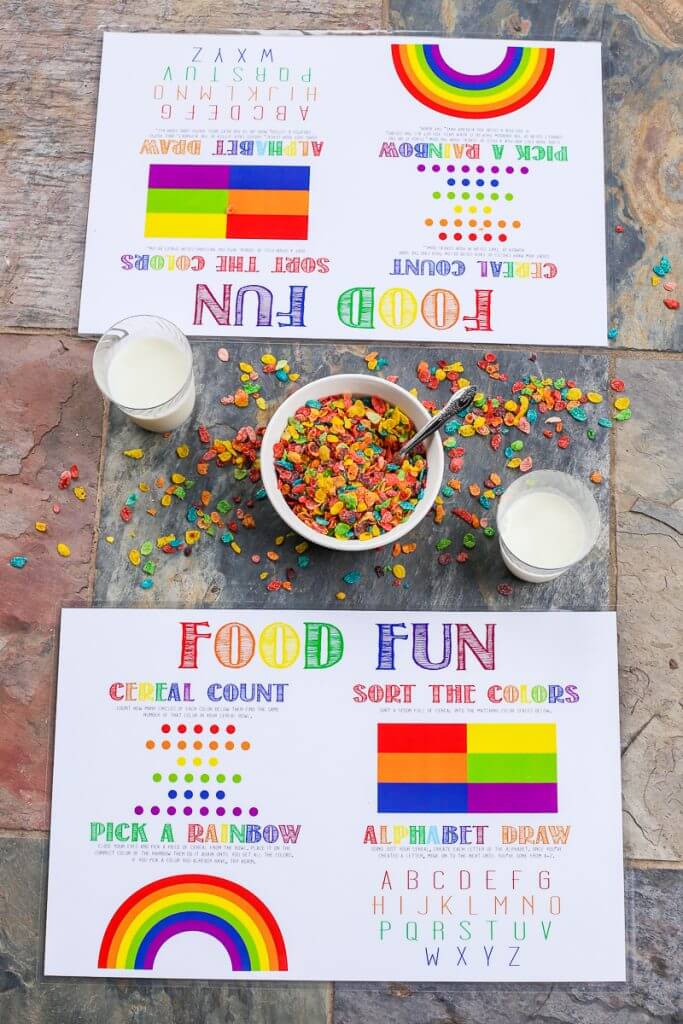 '
Travel Activity Placemats
I talked about using these during mealtimes but these would also make great activity placemats that you can take along on a road trip (with these other road trip essentials) or on an airplane.
Just make sure to bring a travel size pack of cereal or some dry erase pens to use to play the games while you travel! Or you can always grab those things on the go as well!
And if you need more travel activities, these road trip games are our favorites!
Printable Activity Mats
Enter your first name and email address in the form below to print out the activity placemats. You'll receive a 3-page PDF document with the following placemat games:
Let's Count
Color Picker
Tic-Tac-Toe
Dot to Dot
Pick a Rainbow
Cereal Count
Sort the Colors
Alphabet Draw
If you do not see the form below, click here to get to it.
More Printable Kids Activities
Don't forget to pin these activity placemats for later.