These printable road trip games are perfect for kids to keep busy on a long cross country road trip or a short one! With over 10 free printable road trip games to choose from, there's something for everyone!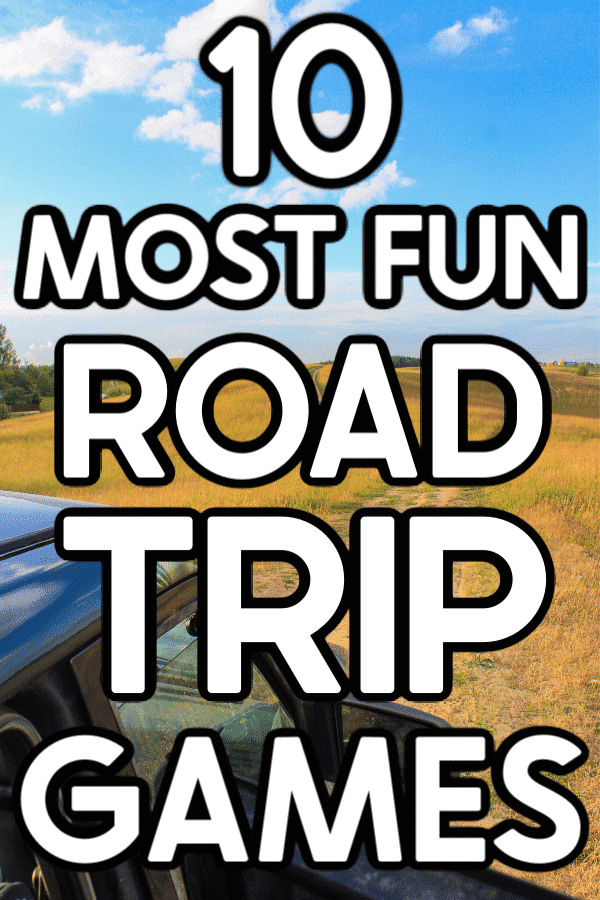 If there is one thing I remember about my childhood, it was the road trips. Most often we went on road trips so that we could add brand new roller coasters to the list.
Other than the roller coasters and fun at theme parks, one of the things I remember most about the road trips is playing road trip games with my siblings in the car.
Those road trips are still some of my absolute favorite childhood memories.
Now that I have my own family, I'm trying to create similar memories with my own sons. I really want them to remember the memories we've made, the fun we've had, and the things we've done together.
This summer we're planning to do a bunch of shorter road trips to places within a few hours of our home in Kansas City. Places like Branson, Missouri (hello Silver Dollar City!), Omaha, Oklahoma City, St. Louis, and more.
Maybe even a quick Dallas to Austin road trip if we get back to Texas.
We've always been a fly to other places travel kind of family but with everything going on, these shorter road trips seem to be our best option for traveling right now.
Printable Road Trip Games
With my oldest currently being seven and already at the age where he asks how much longer regularly, I thought it'd be fun to put together a collection of the best road trip games I could find and not just road trip games but printable road trip games!
I searched the internet for some of my personal favorite printable road trip games including everything from bingo to a road trip scavenger hunt! Just click through to each of the posts to get the free printable and instructions for playing!
Road Trip Scavenger Hunt
Next time you head out on a road trip, print out this fun road trip scavenger hunt to keep the kids entertained for hours! With A to Z items you have to find throughout your road trip, time will pass by as kids get caught up in their searching for items outside their window!
Check it out!
Don't want to print it out? Buy this one that's already made for you from Amazon instead.
Would You Rather
Keep kids busy in the car by answering these fun would you rather questions! Silly things like whether they'd rather have Abu or Raja as a pet and would they rather sleep for a long time or be tired all the time!
Check it out!
And don't miss out on these other questions. I've got some great Marvel would you rather questions and Star Wars would you rather questions to keep kids entertained even longer!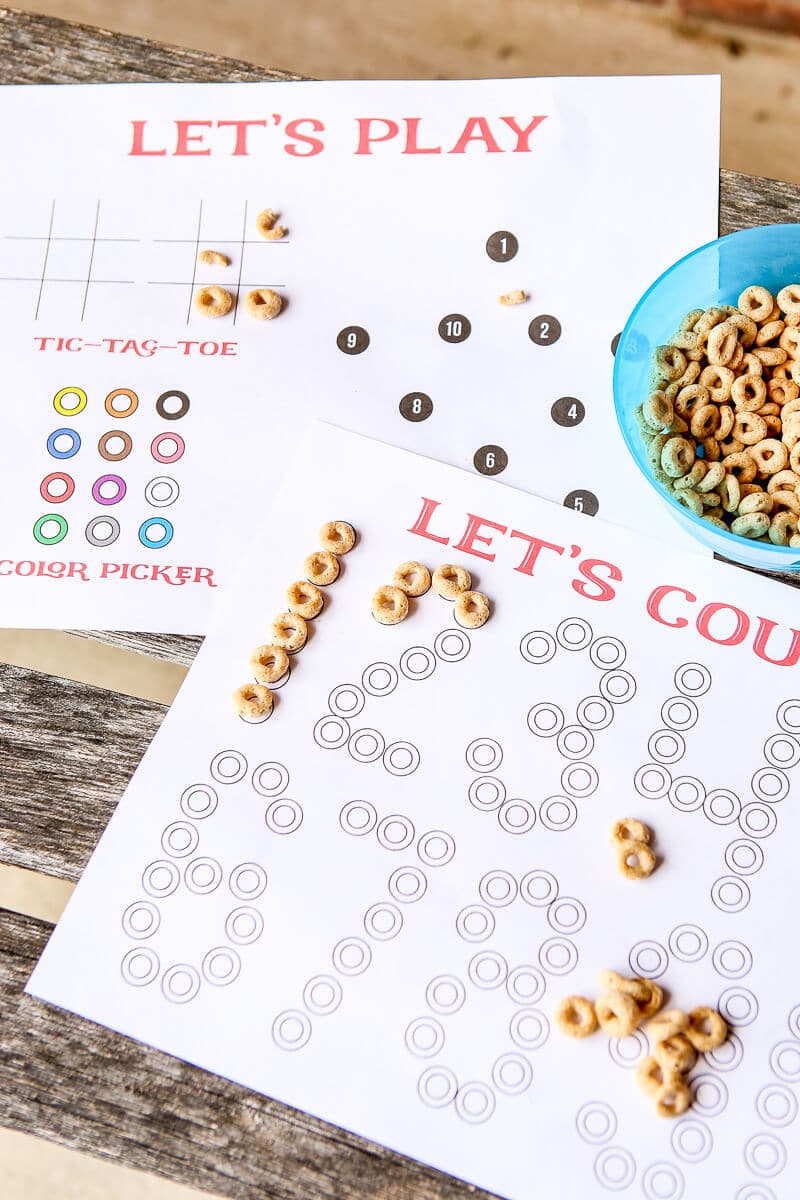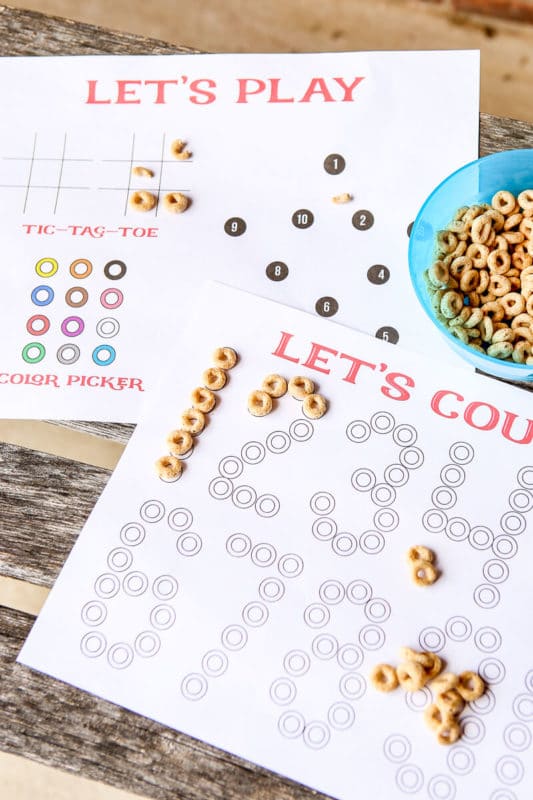 Activity Placemats
Grab some cereal and these four activity placemats full of printable games for a little fun with your food! With games that all ages from toddler to teens can play, these will keep kids entertained and fed!
Check it out!
These lunch box games are similar and would be fun for a car ride for toddlers too!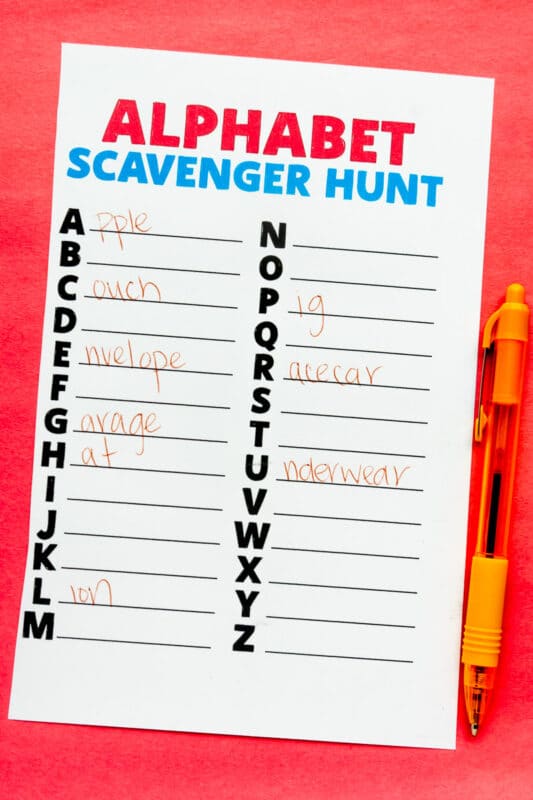 Alphabet Scavenger Hunt
See if you can find items for every letter of the alphabet just outside your window as you drive along! Even better if you laminate it and play once then play again – making sure to get different words the next time! But warning – Z can be tricky!
Check it out!
Taking a break from the car to go for a nature walk? Try this nature scavenger hunt before getting back in the car!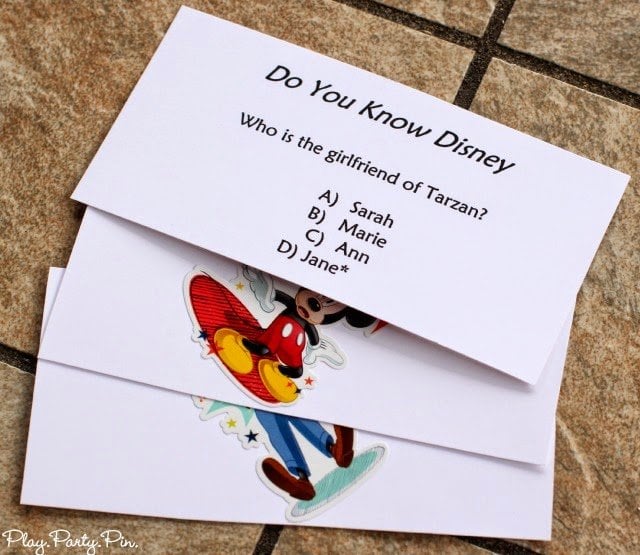 Disney Trivia Game
See how well you know Disney with these fun trivia questions that'll have you remembering random facts, naming the person who said a quote, and guessing the next line in a Disney song! It's fun for the entire family!
Check it out!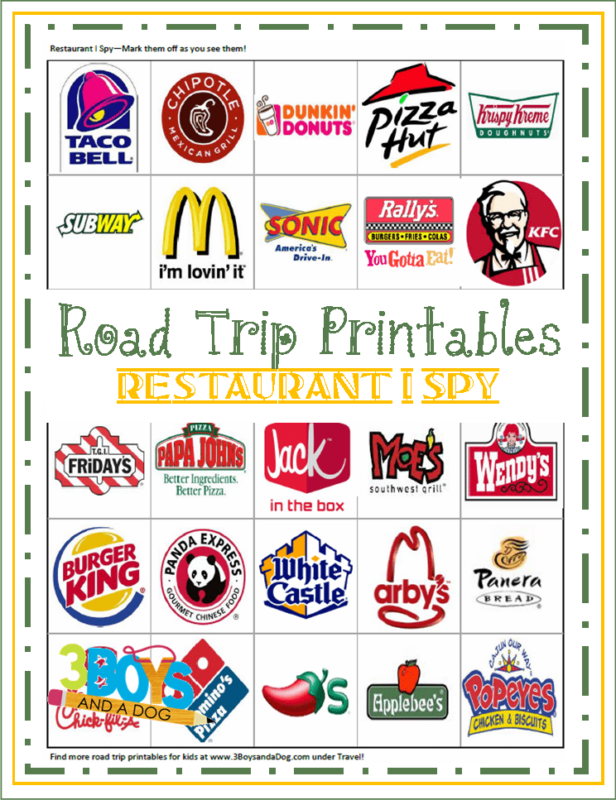 Restaurant i-Spy
See how many popular restaurants you can spy on your drive with this fun restaurant i-Spy game!
Check it out!
A to Z What Do You See
This is a fun twist on the traditional road trip alphabet game where you have to find the letters A to Z on your drive. Instead, pick a letter randomly out of the cup and see who can find the letter first!
Check it out!
Road Trip Bingo
A road trip isn't a road trip without road trip bingo! Get one of two printable versions – one with things you might see on a road trip like traffic signs and types of transportation and one with types of cars to find! It's road trip bingo like you've never played before!
Check it out!
License Plate Game
Take the traditional license plate game a step further and use this free printable coloring map on your drive to "cross off" the states you find!
Check it out!
Car Color Search
Can you find a certain number of red cars? How about yellow? In this fun car coloring game, you have to find a certain number of each color car to win! Easy enough for toddlers to play but challenging enough at times for teens!
Check it out!
What other road trip games does your family love??
More Printable Games
Don't forget to pin these road trip games and snacks for later!