These printable road trip games are perfect for kids to keep busy on a long cross country road trip or a short one! With over 10 free printable road trip games to choose from, there's something for everyone!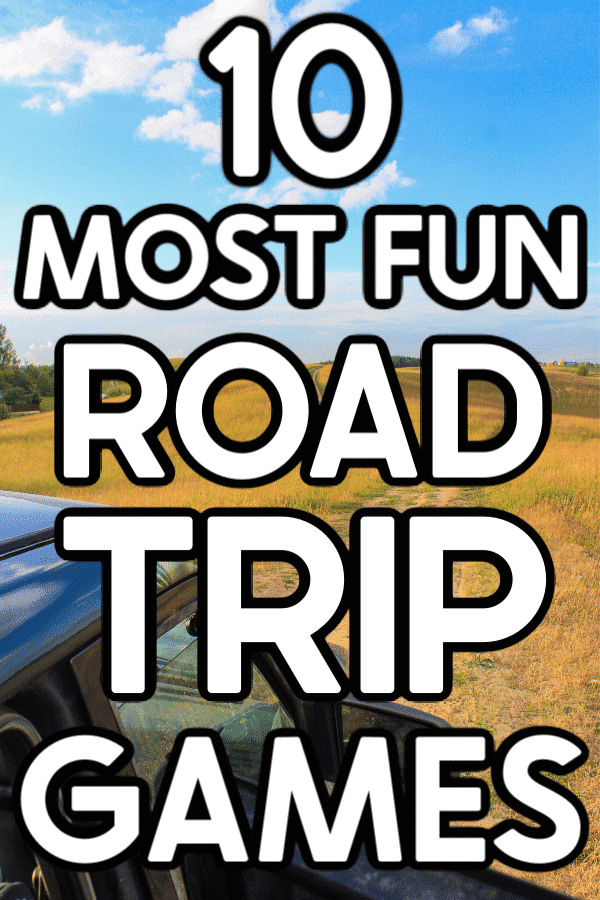 If there is one thing I remember about my childhood, it was the road trips. Most often we went on road trips so that we could add brand new roller coasters to the list.
Other than the roller coasters and fun at theme parks, one of the things I remember most about the road trips is playing road trip games with my siblings in the car.
Those road trips are still some of my absolute favorite childhood memories.
Now that I have my own family, I'm trying to create similar memories with my own sons. I really want them to remember the memories we've made, the fun we've had, and the things we've done together.
This summer we're planning to do a bunch of shorter road trips to places within a few hours of our home in Kansas City. Places like Branson, Missouri (hello Silver Dollar City!), Omaha, Oklahoma City, St. Louis, and more.
We've always been a fly to other places travel kind of family but with everything going on, these shorter road trips seem to be our best option for traveling right now.
Printable Road Trip Games
With my oldest currently being seven and already at the age where he asks how much longer regularly, I thought it'd be fun to put together a collection of the best road trip games I could find and not just road trip games but printable road trip games!
I searched the internet for some of my personal favorite printable road trip games including everything from bingo to a road trip scavenger hunt! Just click through to each of the posts to get the free printable and instructions for playing!
Don't want to print it out? Buy this one that's already made for you from Amazon instead.
And don't miss out on these other questions. I've got some great Marvel would you rather questions and Star Wars would you rather questions to keep kids entertained even longer!
These lunch box games are similar and would be fun for a car ride for toddlers too!
Taking a break from the car to go for a nature walk? Try this nature scavenger hunt before getting back in the car!
What other road trip games does your family love??
More Printable Games
Don't forget to pin these road trip games and snacks for later!