This fun back to school word search is a great way to welcome students back to school or get your own kids excited for school at home! Print it out free and use it with your entire class or just your own student!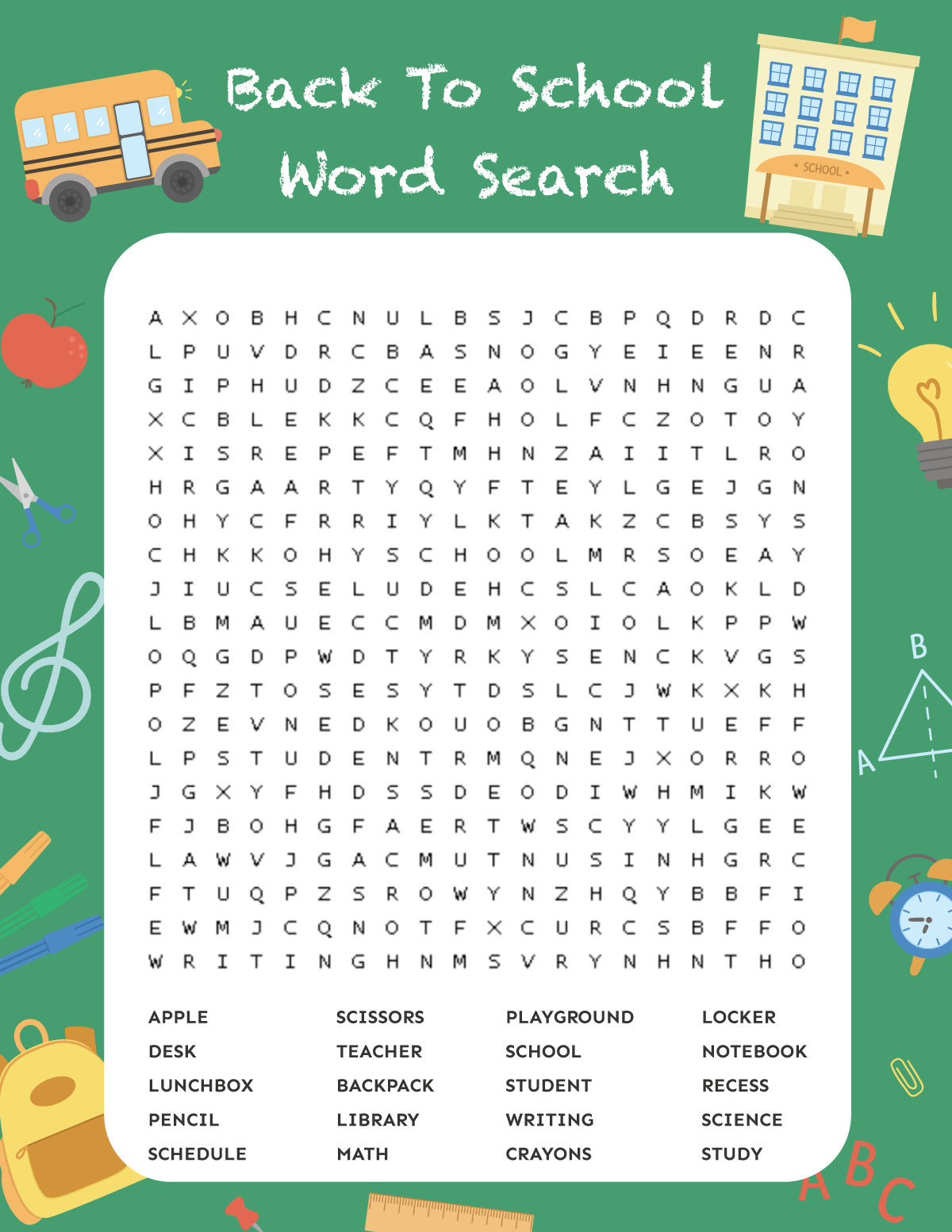 My son has his first full day of school today. They had a half day yesterday but it was only like two hours, so I'm not counting it.
I missed the big back to school rush for our schools, but I thought it'd be fun to share a this fun back to school activity that you can do with kids regardless of if they've started already, just going back, or are staying at home again this year!
I created this word search with twenty different back to school inspired words and purposely made it a little bit tricker with words up, down, and all around. I've had a lot of people ask for harder word searches since most older kids doing word searches can handle a little more difficult searches!
All you have to do is print and play. Or in this case, print and search.
Back to School Word Search Designs
I personally love colored designs because I think they're pretty, but I totally get that not everyone is going to print out full color designs (especially not when you have to print for 20+ students). So I went ahead and created both a color and a white version of this word search.
You can see the white version below – it's almost the exact same, just a slight color difference here and there. Same words, same design, same everything else – just less ink to print!
And because I know sometimes word searches can be a little tough at first glance, I've included a copy of the answers (both green background) and white background with the word searches! This should make it a bit easier if people get stuck!
More Back to School Ideas
If you like these word searches, you'll love these other back to school actvities: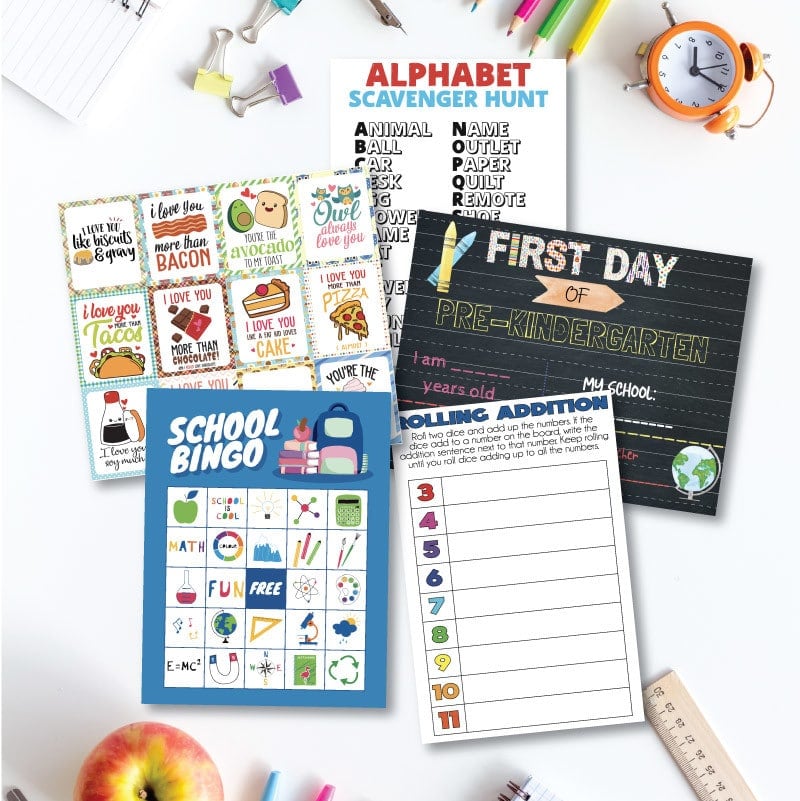 Looking for more BACK TO SCHOOL ACTIVITIES?
Download the Printable
Enter your first name and email address in the form below to get the printable PDF. You will receive a link to download the PDF to your email within minutes.
If you do not see the form, click here to get to it.
If you do not receive the email immediately after you fill out the form, make sure to check your promotions, spam, and junk folders! Emails will be sent within a few minutes.
The file will include:
Colored word search
Colored answer sheet
White word search
White answer sheet