How many holiday words can you find in this Christmas word search? This fun activity for kids is great for classroom parties or any time you need a fun printable Christmas activity!
Last year I shared 25 days of Christmas activities for families that included things like playing minute to win it Christmas games, making Christmas tree brownies, doing secret 12 days of Christmas gifts for a family in need.
This year things are a bit different so instead of doing Christmas party games and gift exchange games, I'm working on more printable games, virtual games, and activities that kids can do at home.
Things like this Christmas i-spy, this Christmas carol game, and of course who could forget Christmas music bingo.
This Christmas word search is another addition to my year of printable Christmas games and is great for kids, teens, and seniors. It's probably a bit too easy for adults but hey, if you like word searches – feel free to print it out for you too!
How to Play
There's really not much to a Christmas word search. You print, you search, and you circle.
Seriously, that's it.
Print one out for each person. Give them a writing utensil of some sort – pen, pencil, marker, crayons all work great.
Search for the words listed at the bottom of the sheet in the jumbled mess of letters above. The only things you need to know are that words can be in the letters horizontal, vertical, and diagonal.
They will NOT be in there backward or upside down, so it should be doable for pretty much any elementary school aged kids and up.
As you find words, circle them in the letters to make it easier to find latter words. Typically the words will be somewhat spread apart so seeing words you've already found can help make it easier to search in areas you haven't looked yet.
Cross out the word in the list below and keep searching until you find all of the words in the word search.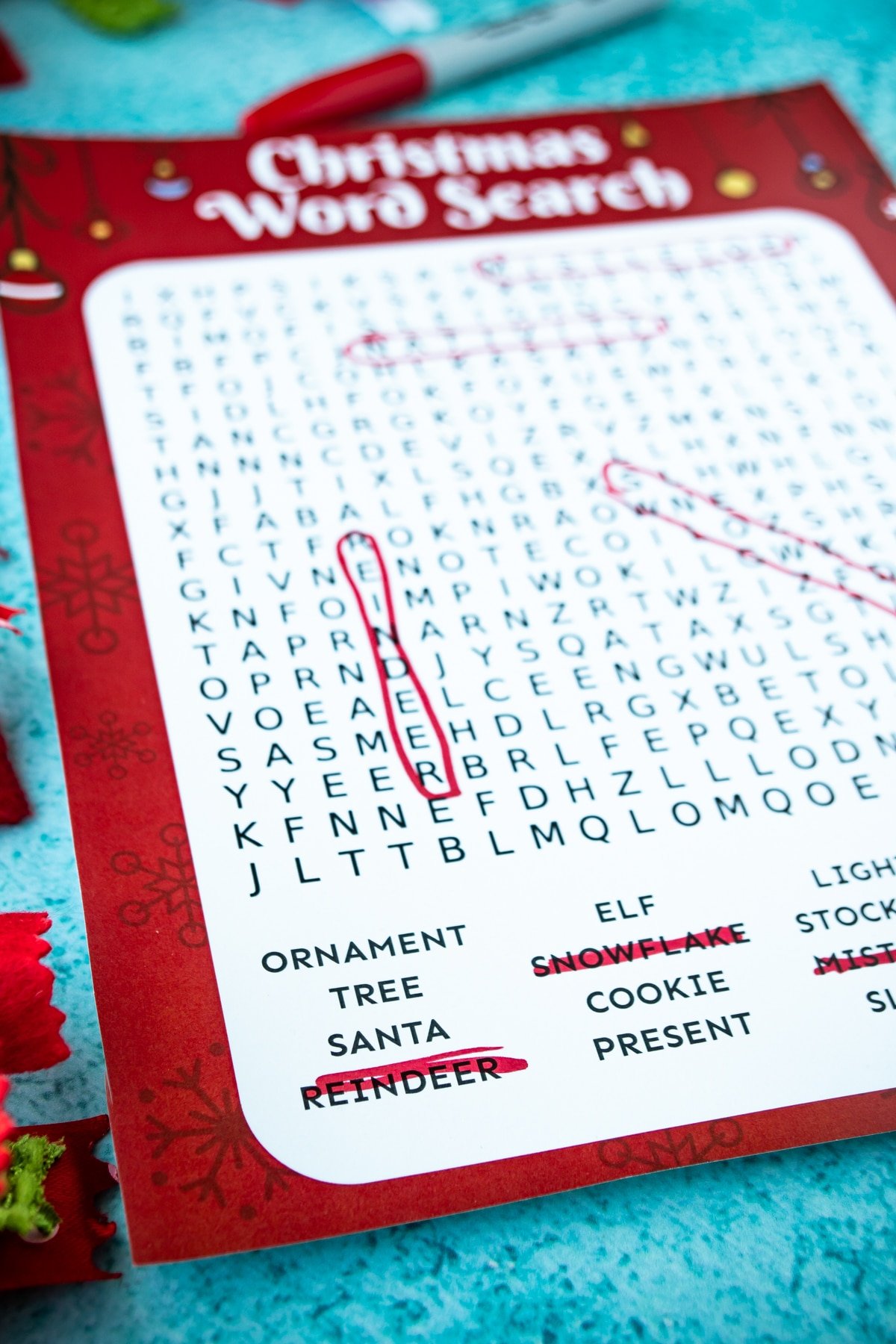 Make it A Race
While a word search isn't normally what I would call a Christmas party game, you can totally make it one by turning it into a competition!
The first option is to just see who can find all of the words first. Give everyone their word search face down then when you say go, turn it over and see who can find all of the words the fastest.
The second option is in my opinion the more fun way to make it a game. Divide your group into teams and print out one Christmas word search per team.
Put teams on one side of the room and word searches with a pen on the other side of the room. When you say go, one member of each team has to run over and find a word in the word search. Once they circle and cross out a word, they run back to their team and the next person goes and finds another word.
Keep going until one team has found all of the words. That team wins! If you need some simple team prizes, any of the ones in this holiday family feud game would be great!
More Christmas Activities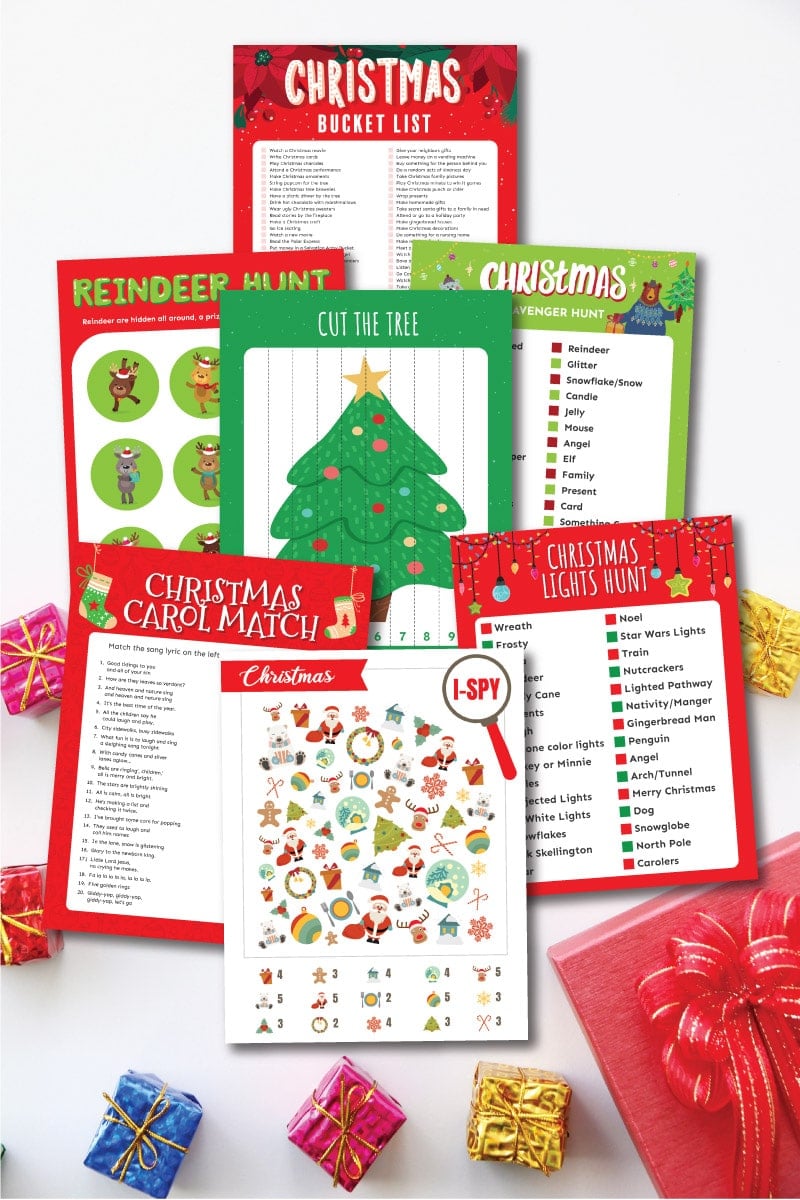 want more fun kids activities?
Download the Christmas Word Search
Enter your first name and email address in the form below to get the printable PDF. You will receive a link to download the PDF to your email within minutes.
If you would prefer to not fill out the form, you can get a copy in my shop here.
If you do not see the form, click here to get to it.
If you do not see the email immediately after you fill out the form, make sure to check your promotions, spam, and junk folders!
The file will include:
Christmas word search
Christmas word search answer sheet