Once upon a time I had a baby myself. It's been a couple of years now but since then I've been to plenty of baby showers and seen plenty of books given as baby shower gifts.
And honestly, three years later I have a much better perspective on which books make good baby shower gifts and which ones don't. These 25 all make the cut and honestly are some of my absolute favorite children's books anyway! So here you go, 25 of the best books for baby showers!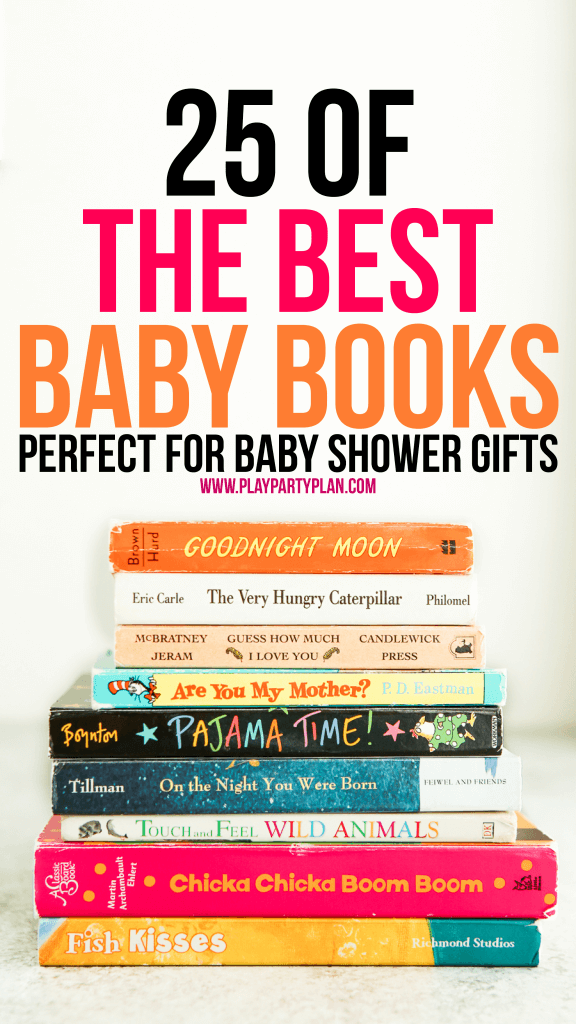 If you don't want to do books, how about a diaper cake instead? Use this simple DIY diaper cake tutorial to make a book themed diaper cake!
I broke them up into categories (interactive, educational, etc.) in case you already have an idea of what type of book you're looking for and just needed ideas. I think it's fun to give a couple of books, all different types!
What books would you add to the list?
The Best Books for Baby Showers
Best Books for Baby Showers: Interactive Books
Best Books for Baby Showers: Educational Books
Best Books for Baby Showers: Classics
Best Books for Baby Showers: Silly & Fun Books