Easter doesn't just have to be about the Easter egg hunts and Easter baskets, these printable Easter candy bingo cards are one of the best Easter games for kids! All you need is a bag full of Easter eggs filled with Easter candy, the printable bingo cards, and kids to play!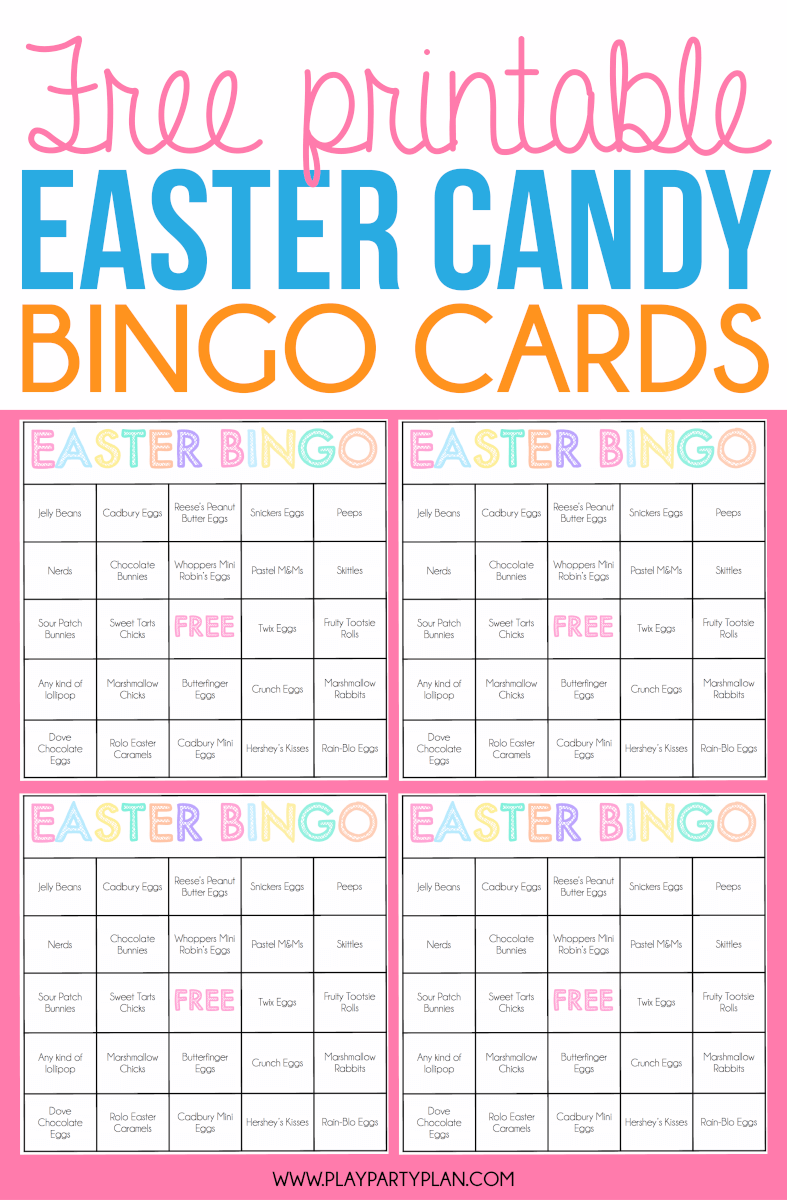 Easter Games for Kids: Easter Candy Bingo
My son is a bit obsessed with eggs and opening eggs. It's actually why we quit watching YouTube a few months ago! While the true meaning of Easter has nothing to do with eggs, they're still a fun part of Easter celebrations. And this bingo game combines three of my family's favorite things – Easter eggs, Easter candy, and bingo together in one of the most fun Easter games for kids. My son absolutely LOVES playing, during Easter season and throughout the rest of the year.
This year we're going to play this Easter bingo game while we eat this Cadbury eggs Easter cookie cake. So good!!!
Easter Bingo: Supplies
Printable bingo cards (available to download below)
Easter candy that matches each of the candies on the bingo cards OR this list of Easter candies
Easter candies like jelly beans to be used as markers for the cards.
Easter Bingo: Setup
Fill each of the eggs with a different type of candy.
Download and print out the bingo cards on white cardstock and then cut along the lines. I've created a set of 10 filled in bingo cards for download.
If you need additional cards, download the editable bingo cards and create your own with candies from the candy list.
Get the Printable Easter Bingo Cards
Enter your first name and email address in the form below to get the printable. If the form isn't showing up below, click here to get to the form.
How to Play Easter Bingo
Let everyone choose a bingo card and give them a cup or bag full of jelly beans.
Choose one egg at a time to open. Announce the candy inside and have each player cover the corresponding space on their bingo card.
The first person to get five spaces across, up and down, or diagonally gets a bingo and wins an Easter themed prize! Or you can use one of these fun non-candy Easter egg fillers!
Other Easter Games for Kids