Easter doesn't just have to be about the Easter egg hunts and Easter baskets, these printable Easter candy bingo cards make for one of the best Easter games for kids! All you need is a bag full of Easter eggs filled with Easter candy, the printable bingo cards, and kids to play!
My son is a bit obsessed with eggs and opening eggs. It's why I made these DIY surprise eggs and why we do an Easter scavenger hunt every year (on top of all of the Easter egg hunts!).
While the true meaning of Easter has nothing to do with eggs, they're still a fun part of Easter celebrations. And this bingo game combines three of my family's favorite things – Easter eggs, Easter candy, and bingo together in one of the most fun Easter games for kids.
It's a fun one for classroom celebrations, family Easter games, or even a neighborhood get together! Perfect to play after doing some of these more active Easter egg games.
Supplies
You'll need all of these things in order to play. If you'd rather skip the candy version of this, try out this traditional Easter bingo game instead!
Printable bingo cards (available to download below)
Easter candy that matches each of the candies on the bingo cards OR this list of Easter candies
Easter candies like jelly beans to be used as markers for the cards
Game Setup
Fill each of the empty eggs with a different type of candy from the candy list – one type of candy per egg. Put all of the filled eggs in the Easter basket and set aside.
Download and print out the bingo cards (at the bottom of this post) on white card stock and then cut along the lines. I've created a set of 10 filled in bingo cards for download.
If you need additional cards, please email me and I'm happy to make a larger set of cards!
How to Play Easter Candy Bingo
Let everyone choose a bingo card and give them a cup or bag full of jelly beans. They can use those as bingo markers – make sure they know they don't get a refill or they might eat them all!
Once everyone has a card, choose one egg at a time to open. Or you could involve the group and have one person in the group choose an egg to open – no shaking allowed! Just pick out an egg and open.
Announce the candy inside and have each player cover the corresponding space on their bingo card.
The first person to get five spaces across, up and down, or diagonally gets a bingo and wins an Easter themed prize!
Or you can use one of these fun non-candy Easter basket fillers or any of the prizes I mentioned in this Easter activities post!
Expert Tips
Laminate the cards before you start playing so that they last longer! Keep them for next year and break out the game all over again!
Don't touch the candy inside the Easter eggs when you open it, that way you can share the eggs with the players as a fun treat afterwards!
Try out different types of bingo like four squares, postage stamp, and bring a friend. Not sure what those are? Check out the details in my Christmas bingo post!
Bingo FAQs
How do you play Easter bingo?
Fill a plastic egg with a different type of candy from the Easter bingo candy list. Give everyone a blank card and some Easter markers! Pull out one of the plastic eggs and open it up to see which candy it is! Everyone marks off that candy on their list – first person to get five in a row wins!
How do you make your own bingo cards?
Take the Easter candy bingo card templates and just randomly write in any of the 30 types of candies from the candy list. People can fill in their own or you can fill them in for people.
Do people clear their cards after bingo?
This depends on if that's how you're playing. You can either have people clear their card after each time someone gets a bingo or you can keep a longer game going and just give out prizes as people bingo.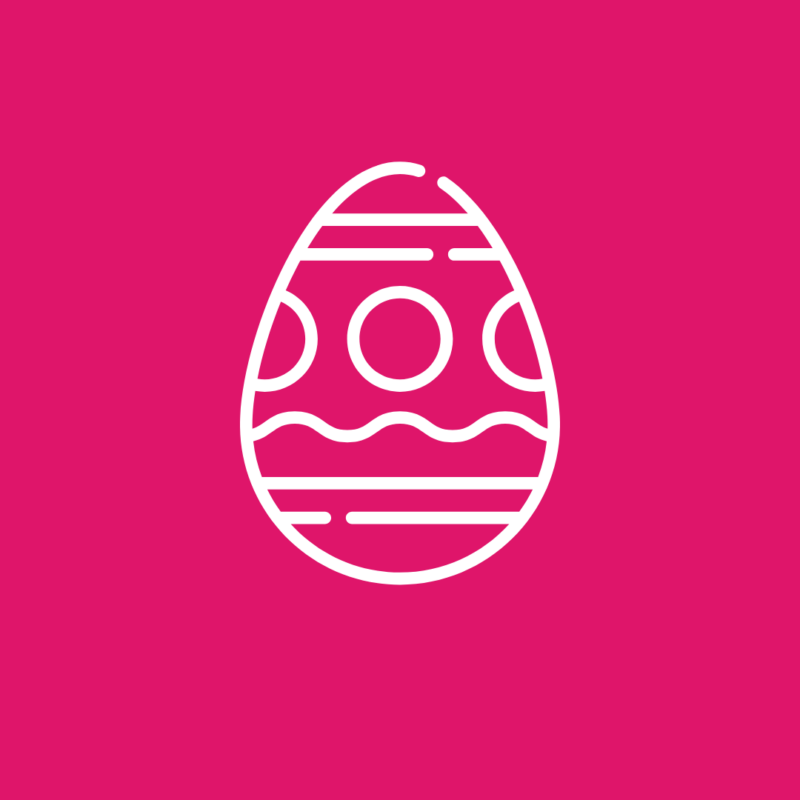 Looking for more Easter Games?
More Easter Games
If you want more Easter games to play after this bingo game, make sure to check out these fun ones!
Download the Candy Bingo Cards
Enter your first name and email address in the form below to get the printable PDF.
You will receive a link to download the PDF to your email within minutes.
If you would prefer to not provide your email, you can purchase a copy in my shop here.
If you do not see the form, click here to get to it.
If you do not see the email immediately after you fill out the form, make sure to check your promotions, spam, and junk folders!
As a reminder, the PDF will include:
12 unique Easter candy bingo cards
Candy list
Blank cards to make your own