In this funny Christmas rhyme time game, players must come up with rhyming words for popular Christmas song lyrics. But watch out, don't match someone else's rhyme or yours won't count! A Christmas game that's fun for all ages!
If you couldn't tell from my many scavenger hunt clues, I like to rhyme. I mean I wrote an entire post on words that rhyme with you! I also like Christmas songs and coming up with new Christmas carol game ideas!
This Christmas rhyme game is the newest in my series of Christmas games for the year, and it's one of my personal favorites, along with this fun Christmas trivia game, well and of course Christmas name that tune. Okay, fine I really like all of my Christmas games!
The basic idea of the game is that you're given the first line of a popular Christmas song and have to come up with a rhyming rendition of your own for the second line of the song. There's more to it than that, but that's the basic gist.
Plus, I have three different versions of the game to choose from depending on your group, how you're playing (in-person or virtual), and how challenging you want it to be!
Add this game to one of these other Christmas party games or these Christmas activities, and you've got everything you need for the best Christmas party ever!
Supplies
If you're going to do the printable version of this game, you need a printed out game for each player and a pen or other writing utensil. You can get it by downloading it at the bottom of this post or in my shop here.
If you're going to do either of the other versions of the game, you just need one copy of the printed game for you or whoever will be running the game. People will be saying or singing the lines out loud instead of writing them down for game 2 and 3.
I also recommend prizes for the winner because prizes make every game a little more fun! I've included some fun Christmas song themed prizes in this Christmas music bingo game!
How to Play
I'm going to give you instructions of the least complicated, printable version of this game first. Then I'll explain two alternatives if you want to make the game a bit more interactive, more like one of these party games, instead.
Christmas Rhyme Time Printable Game
Give everyone a printed out game sheet and a pen. Tell everyone they have a certain amount of time (5 minutes is typically good) to complete the paper.
When you start the timer, everyone should fill out their answers. On each line, there is the first line of a popular Christmas song lyric and a blank line. Below the blank line is the actual second line of the song.
Players must come up with their own second line to each song that RHYMES with the actual second line of the song. For example, for the song Jingle Bells – the first line is jingle bells, jingle bells and the actual second line is jingle all the way.
Players have to come up with a lyric that rhymes with jingle all the way and makes sense with jingle bells, jingle bells. So for example "Santa came to PLAY" or "the reindeer ate some hay."
Players should keep going through and filling out all of their rhyming lines until they get through all of them or the timer runs out.
How to Score
Once the time runs out, go through everyone's answers. If anyone's rhyming word (e.g., PLAY in the example above) match someone else's, they have to cross that answer out like if you were playing Scattergories.
If someone's answer wasn't the same as anyone else's, they get one point for that question. The person with the most points after you go through all of the questions wins.
Make it Virtual
If you want to do this virtually, you can either send a copy of the game for people to print out at home OR if you can just have them take out a piece of paper and pen and read the questions to everyone over the call.
Read them each individually, give people a minute to write their answer, then go through answers for that question. Then move onto the next one until you get through all of them.
Interactive Options
Want to make this a more interactive, less printable, game? Here are a couple of variations that we've found fun!
1 – Second Line in a Line
Have everyone stand in a line side by side. Tell the group the first line in a song and starting with the first person in the line have them come up with a second line to the song (on the spot and out loud) that makes sense. For example, if you gave them jingle bells, jingle bells – they could say "Santa came to play, the toys were put away, etc."
They have five seconds to answer and once they do, go to the next person in line and they must come up with another line (same jingle bells starting words). Keep going down the line until someone can't come up with a line in five seconds OR they repeat a ending word (e.g., play, sleigh). That person is out.
Once someone is out, move onto the next person in line and start a new song. Keep doing the same thing with different songs until everyone is out except one person. That person either earns a point or they just win outright (depending on how many people you have).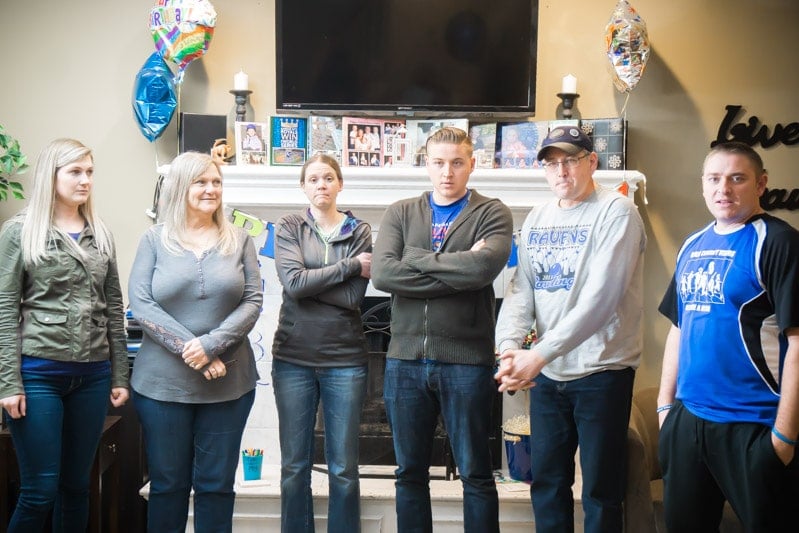 2 – Second Line Storytelling
In this version of the game, you setup in the same way as the game second line in a line game with everyone in a line. You also give the entire group a line in a song but the difference is that instead of trying to replace the second line, they have to rhyme the line that you give them and the line has to tell a story, or continue the story being told.
It's a bit hard to explain so here is an example.
If you gave them the line for the story of "Let it snow," the first person might say something like "and let them go," then the next person might say, "go to the show," and so on. The intent is that you have to rhyme the line given AND create a story.
So in this example the story would sound like:
Let it snow and let them go, go to the show then down below.
While the story may not make enough sense to be published, it's at least a storyline.
Compare that to if you said something like….
Let it snow, Sarah did know, the cars didn't show, Mom said no…
That all rhymes but it's more gibberish lines all together, not really a story of any sort.
If someone repeats a rhyme or can't add to the story logically, they're out. Then you'd start the next story with the person after the one who got out.
Keep playing until only one person remains standing and they win the prize!
Christmas Song Starters
The storytelling game needs different lines than are in the printed version so if you're going to use that game, here's a list of Christmas songs that would work for the beginning of your story!
Jingle bells, jingle bells
Silent night, holy night
Here comes Santa Claus
Sleigh bells ring
Let it snow, let it snow!
Frosty the snowman was a happy jolly soul
But do you recall? The most famous reindeer of all.
Grandma got run over by a reindeer
You're a mean one, Mr. Grinch
I heard the bells on Christmas Day
Santa Claus is coming to town
Said the night wind to the little lamb,
Rockin' around the Christmas tree
It's a wonderful life
Chestnuts roasting on an open fire
Baby, it's cold outside
I'm dreaming of a white Christmas
I knew in a moment he must be Saint Nick
More Christmas Music Games
want more fun Christmas Games?
Download the Printable
Enter your first name and email address in the form below to get the printable PDF. You will receive a link to download the PDF to your email within minutes.
If you do not see the form below, click here to get to it.
If you would not fill out the form, you can get a copy in my shop here.
The PDF will include:
Instructions
Christmas rhyme time game
If you do not immediately receive the email, make sure to check your promotions, spam, and junk folders!