These circus theme party ideas will have you saying that was the greatest party ever! With everything from popcorn cupcakes to circus bingo, this collection of circus birthday ideas is perfect for any age, any color scheme, and anyone who just wants to have an exciting time!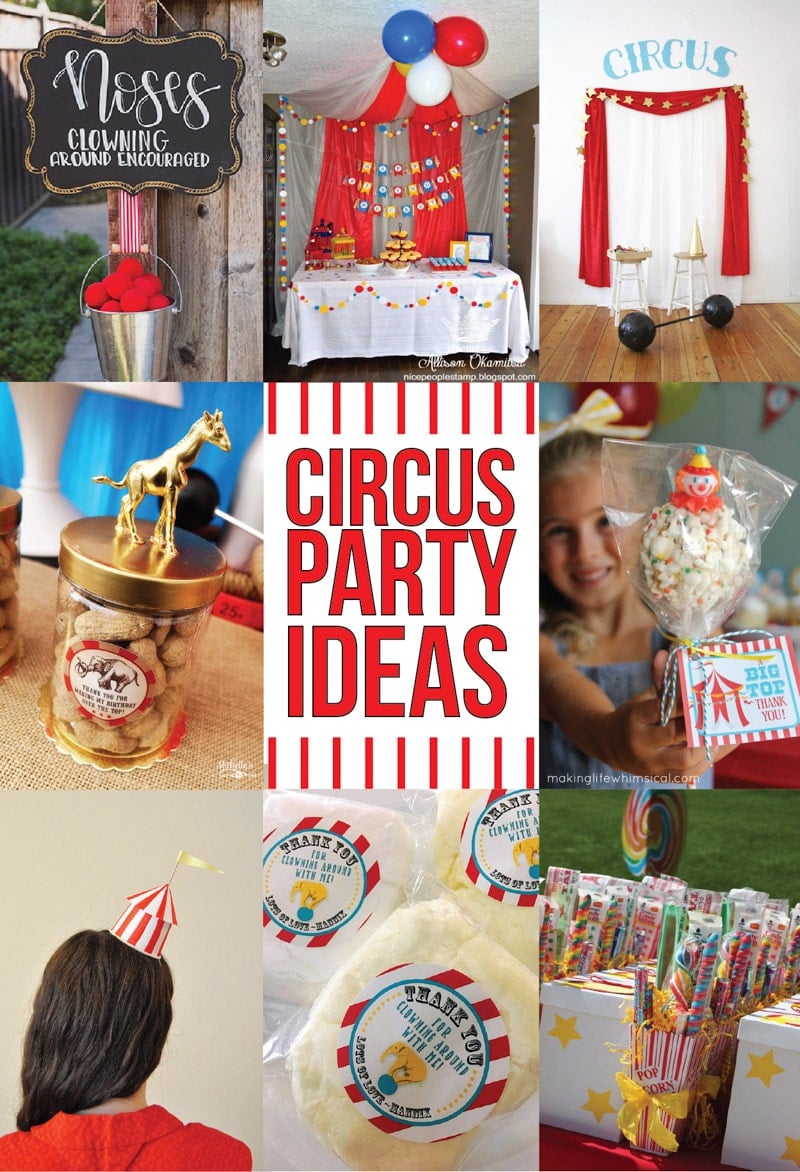 This post contains affiliate links. If you purchase anything via my affiliate links, I may receive a small commission at no additional cost to you.
Why a Circus Party?
If you've been living under a rock, you may not have seen The Greatest Showman when it came out last year or when it was released to DVD and Blu-Ray this year. If you haven't seen it, you're totally missing out. It's the best circus movie and probably the best movie musical I've ever seen. And it's inspired circus party craze everywhere.
And that circus party craze isn't going anywhere. This year it's The Greatest Showman but next year and even more exciting is the live action version of Disney's classic Dumbo. Dumbo the sweet elephant who lost his mom then went through the ringer as the elephant who flies.
Dumbo who inspired still one of the most popular even though it's kind of lame ride at Walt Disney World. And I recommend you skip it if you only have one day at Disney World. Dumbo, one of the most classic movies of all time. And saddest.
Dumbo is being remade from animation to live action next spring, and if the brand new poster and trailer are an indication of anything, it's going to be amazing. Yet to decided if it'll be as good as the Beauty and the Beast remake that inspired these Beauty and the Beast shirts. Verdict is still out, but I'll let you know once I see it next year!
About Dumbo
From Disney and visionary director Tim Burton, the all-new grand live-action adventure DUMBO expands on the beloved classic story where differences are celebrated, family is cherished and dreams take flight. Circus owner Max Medici (Danny DeVito) enlists former star Holt Farrier (Colin Farrell) and his children Milly (Nico Parker) and Joe (Finley Hobbins) to care for a newborn elephant whose oversized ears make him a laughingstock in an already struggling circus. But when they discover that Dumbo can fly, the circus makes an incredible comeback, attracting persuasive entrepreneur V.A. Vandevere (Michael Keaton), who recruits the peculiar pachyderm for his newest, larger-than-life entertainment venture, Dreamland. Dumbo soars to new heights alongside a charming and spectacular aerial artist, Colette Marchant (Eva Green), until Holt learns that beneath its shiny veneer, Dreamland is full of dark secrets.
The Best Circus Party Ideas
Okay so between The Greatest Showman and Dumbo, I'm guessing the circus party theme isn't going anywhere anytime soon. Not only that, it's just plain fun. Color, junk food, and daring entertainment = one amazing party!
These circus party ideas can help you pull off the greatest party ever!
Circus Theme Party Food Ideas
One of the most important parts of any circus is great food! And I've rounded up some of the cutest circus party ideas in the form of food you've ever seen. You might even say the greatest menu you've ever seen! From popcorn to circus animal cheesecake, there's pretty much something for every age, every appetite, and every color scheme!
Elephant Circus Peanuts from The Sweetest Occasion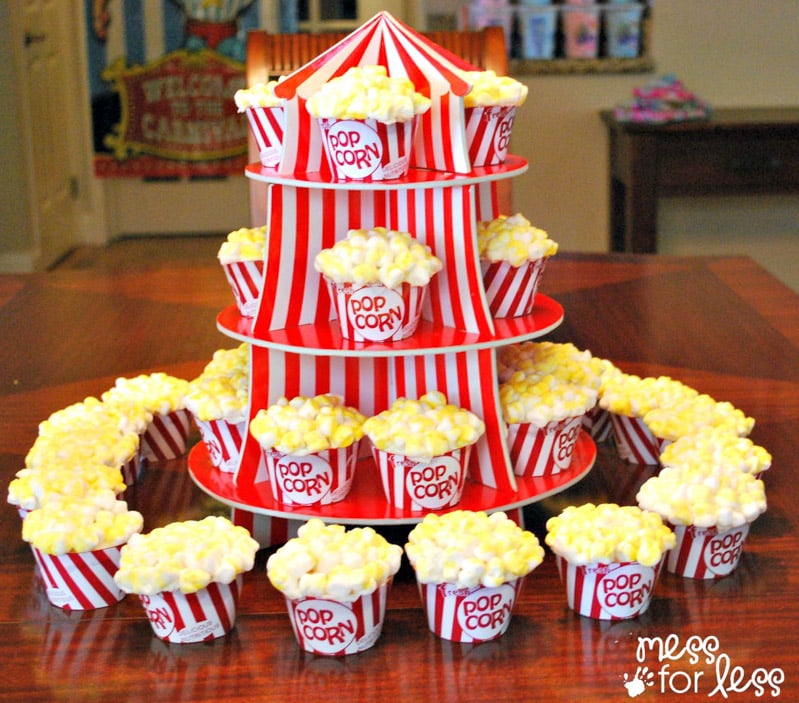 Circus Popcorn Cupcakes from Mess for Less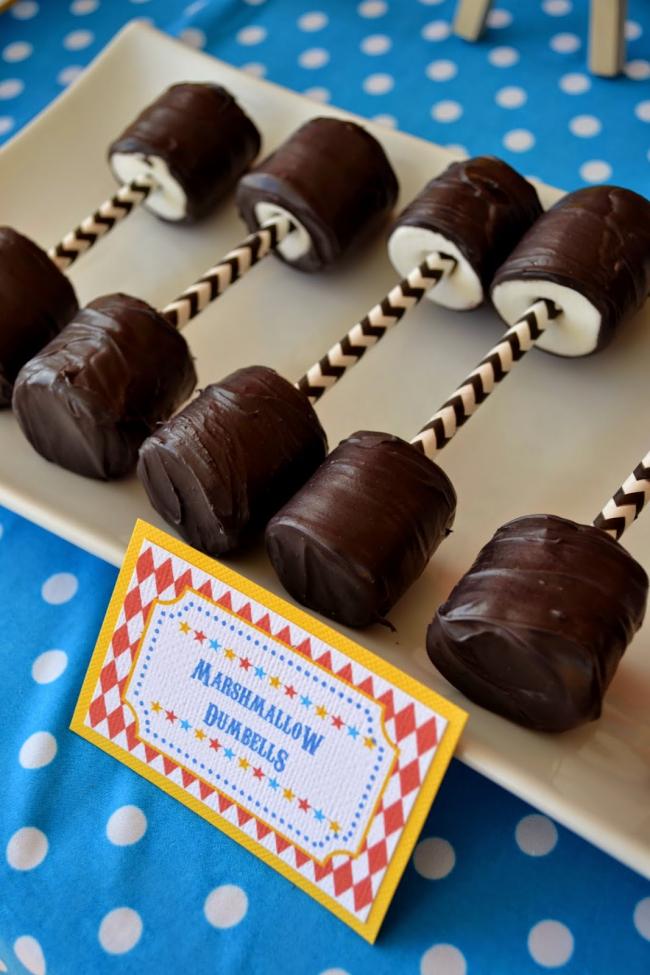 Marshmallow dumbbells from Spaceships and Laserbeams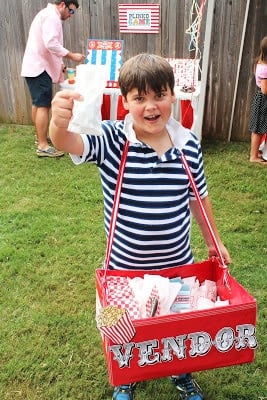 Vendor Boxes from Bringing Home Ezra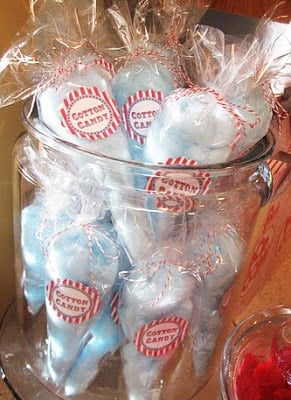 Cotton Candy Cones from Gwynn Wasson Designs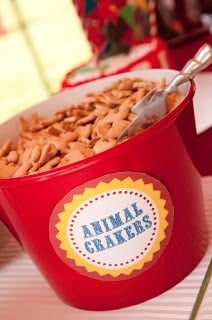 Bucket of Animal Crackers from Then She Smiles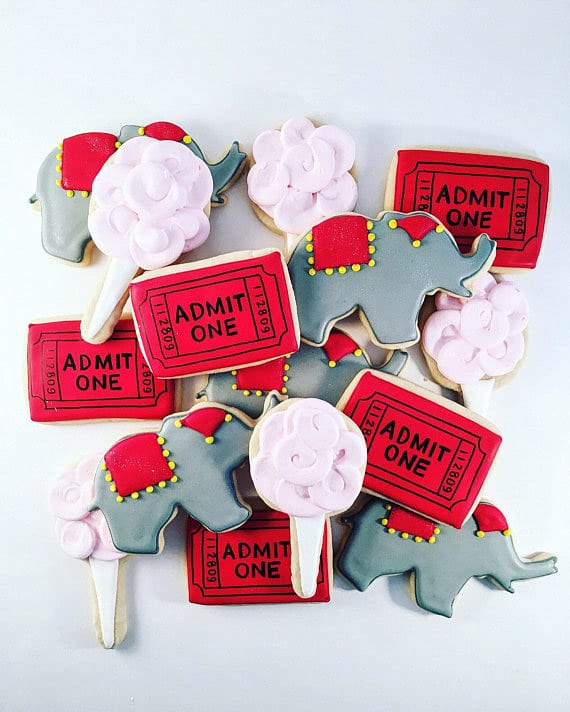 Custom Circus Cookies from Sugar Chic Design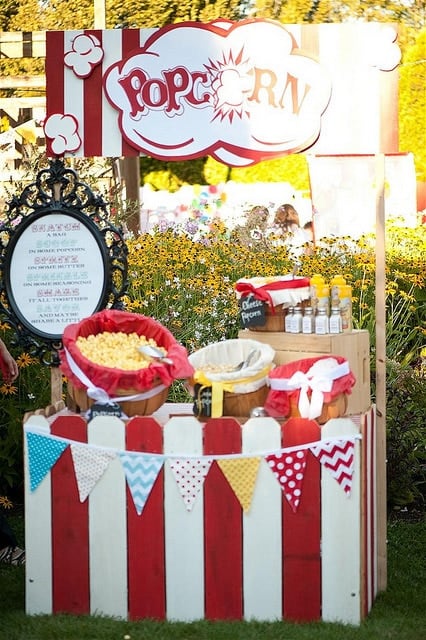 DIY Popcorn Bar from Your Home Based Mom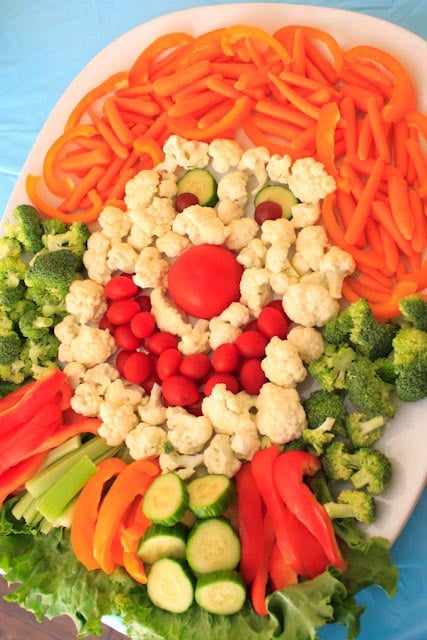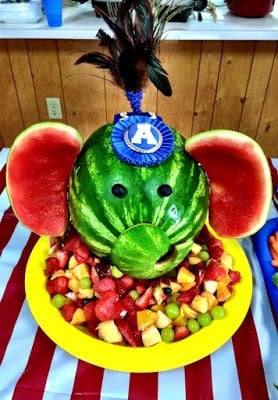 Water Elephant Fruit Salad from Weddings by Susan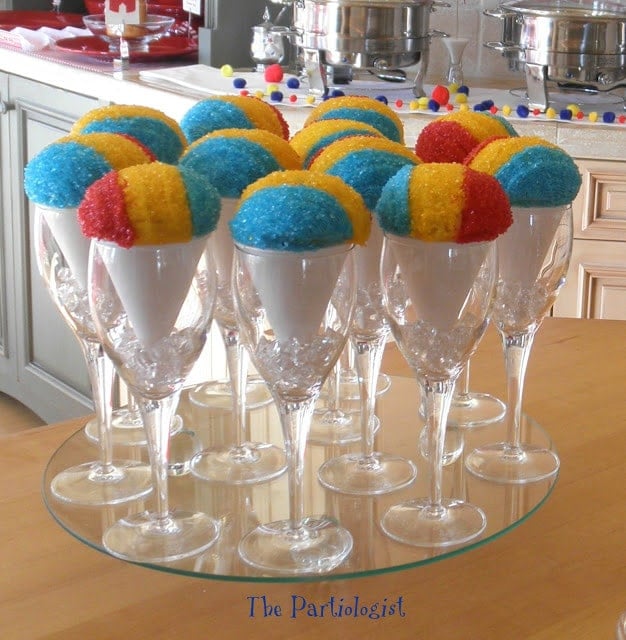 Sno-Cone Cupcakes (that look like clown hair) from The Partioligist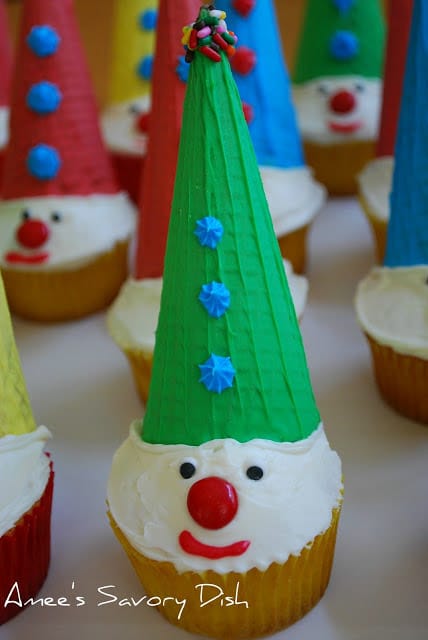 The Cutest Clown Cupcakes from Amee's Savory Dish
Circus Animal Cheesecake from Aww Sam
Grape Balloon Animals from Kiddie Foodies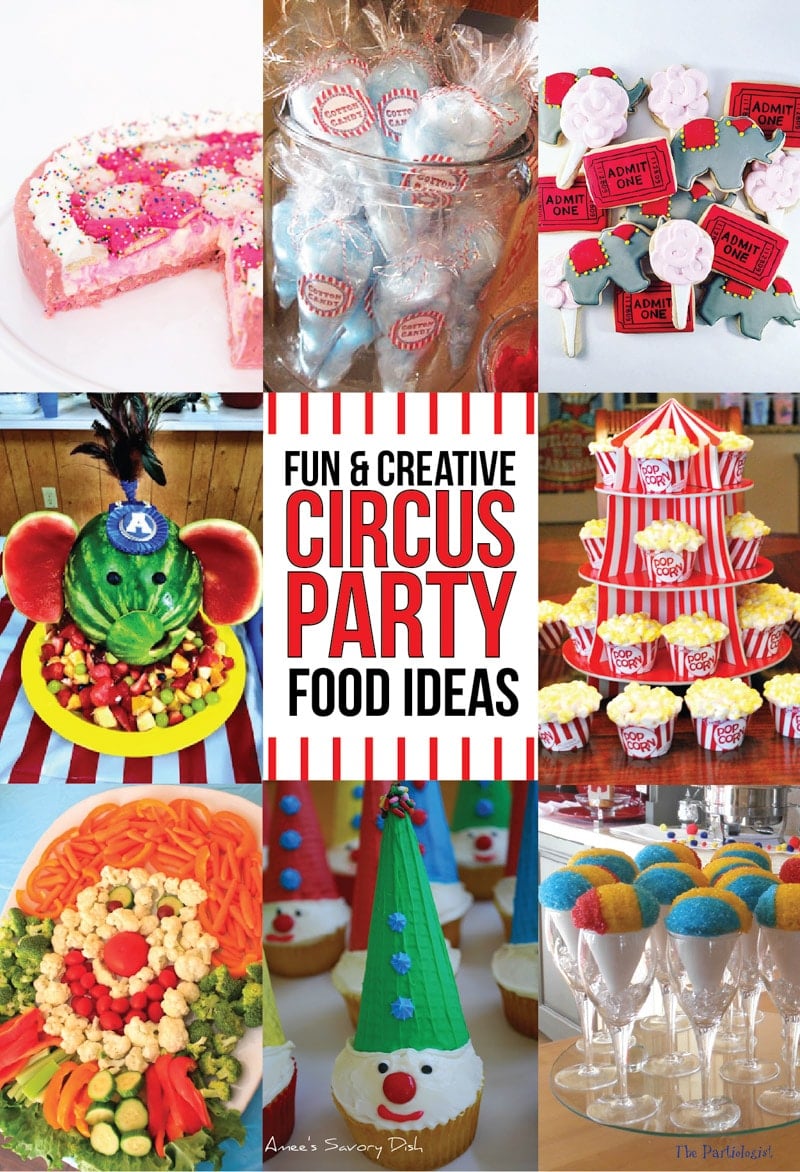 Circus Theme Party Decorations
A circus party isn't a circus party unless it looks like a circus. Think big-top tents, red and white stripes, and of course – lots of color! These are some of the cutest circus decorations (and circus party supplies) I could find! Dumbo's mom would be proud.
Popcorn Balloon Arch from Lola Tangled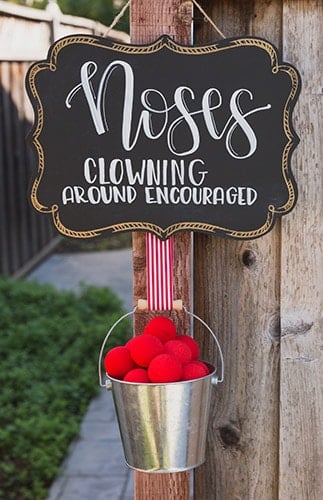 Noses for Clowning Around by Inspired by This
Circus Party Rosettes from The Parties That Pop
DIY Fake Dumbbell from Lu Loves Handmade
DIY Tablecloth Circus Tent Backdrop from Nice People Stamp
Circus Centerpieces from Rosie's Posh Parties
Free Printable Big Top Printables from We Heart Parties
Carnival Themed Fabric Banner from Starlit Nest
DIY Circus Party Hats from Oh Happy Day
Vintage Circus Party Invites from Party Monkey
Circus Theme Party Games & Activities
One of the highlights of any circus is the entertainment. Watching someone swing from a trapeze to watching a lion jump through a flaming hoop of doom – it's the entertainment that makes it a circus. Pick any of these fun activities to make your circus almost as fun as a real one. Almost!
High Wire Walk (and other circus ideas) from Delightful Learning
Feed the Elephant Game from Planet of the Apels
Candy Guess the Number Game from East Coast Mommy
Big-Top Photo Booth from Bird's Party
Flaming Hoops Circus Activity from The Inspired Treehouse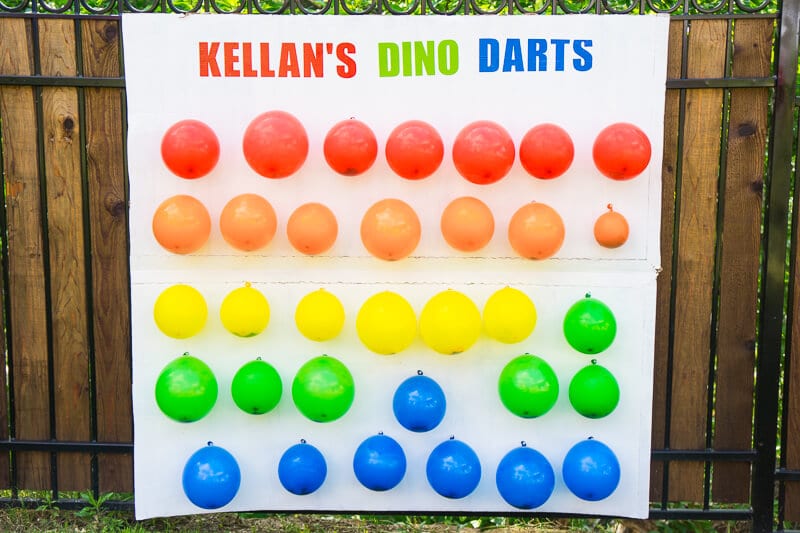 Balloon Dart Toss & Other DIY Carnival Games from Play Party Plan
DIY Clown Bean Bag Toss from Vixen Made
Tin Can Alley Game from Dig A Dig Home
Circus Party Favors
You can't send people home empty handed! Instead help them remember what a wonderful time they had at your circus party with one of these great circus theme party favors or goody bags!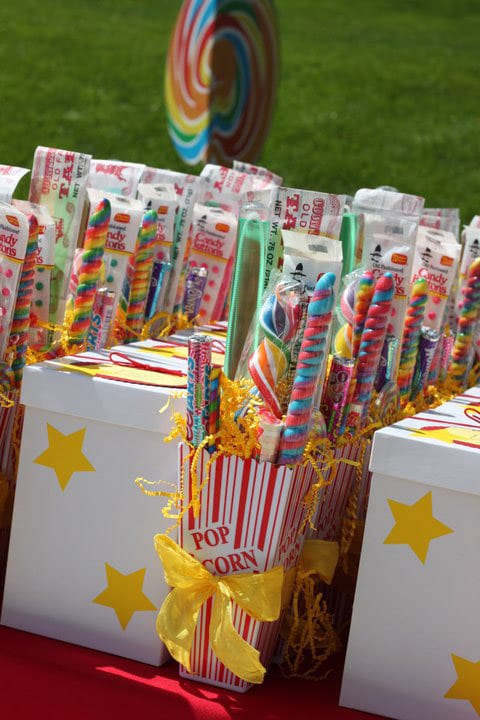 Circus Candy Favors from A to Z Celebrations
Vintage Circus Animal Favor Bags from Josie Kat Strunk
Clown Nose Goody Bags from Vixen Made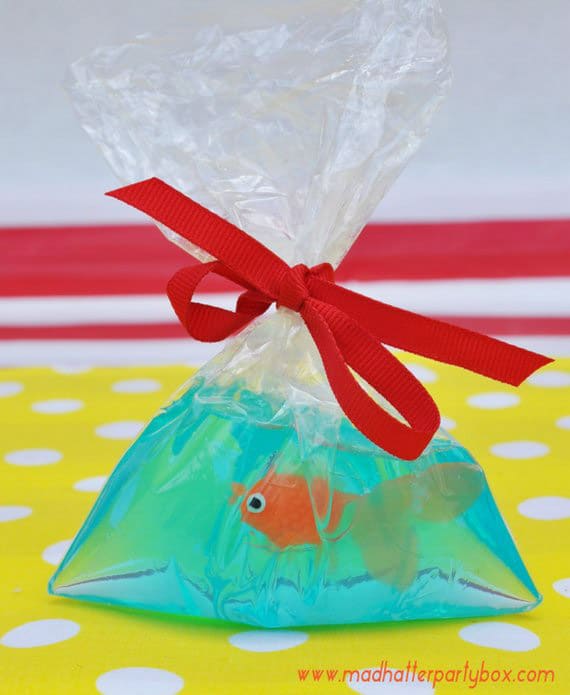 Fish in a Bag Soaps from Mad Hatter Party
Vintage Animal Jar Favors from Michelle's Party Plan-It
Cotton Candy Circus Favors from Be The Hostess
Big-Top Box Favors from M Gulin Paper Crafts

Other Circus Party Supplies