This pirate party guide has all of the pirate party ideas you could ever need – pirate party food, pirate party games, and even pirate party decorations! And if you really want to add more fun, make it a princess and pirate party with these princess party games!

Pirate Party Ideas
Whether you're looking for fun ways to celebrate pirate night on a Disney cruise or planning a pirate themed birthday party, these pirate party ideas will have everyone saying arhhhhn't you the best.
With everything from food ideas to games, crafts and more – you'll find everything you need for a treasure worthy party right here!
Pirate Party Food
This one was hard to narrow down because honestly there are just so many great ideas out there including ones that really don't take much creativity at all, but these are my favorite pirate food ideas!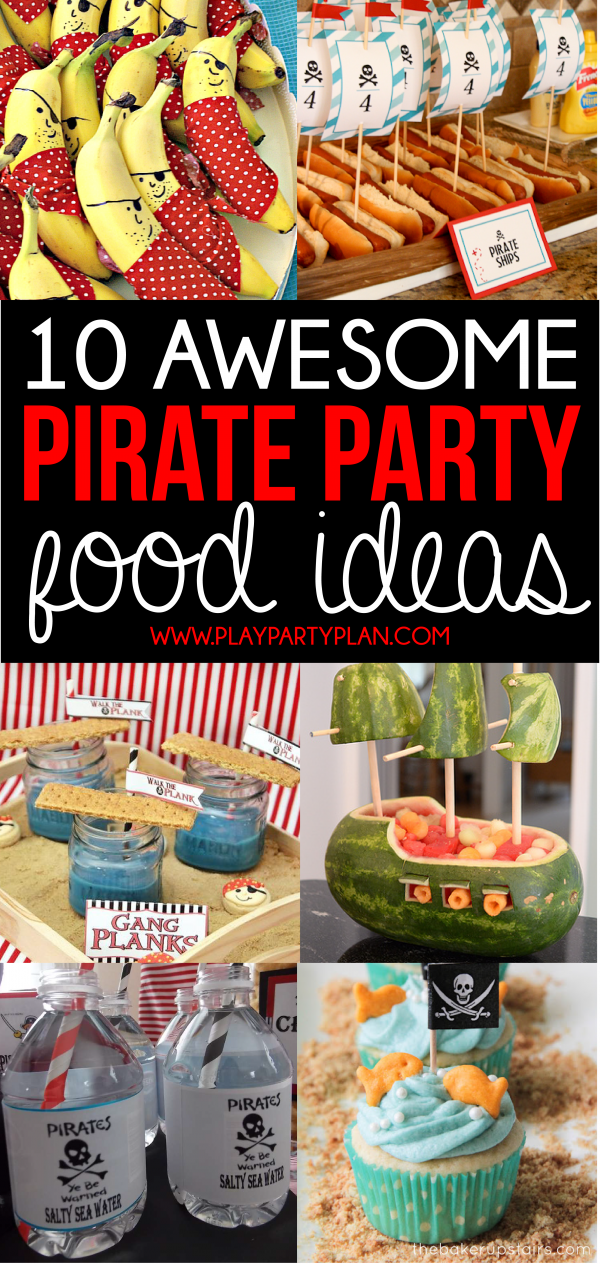 Pirate Party Decorations
This list includes a bunch of store-bought decorations that I think every pirate party needs as well as some very clever DIY pirate party decorations that I just think are awesome or are easy and high impact. Those are the best!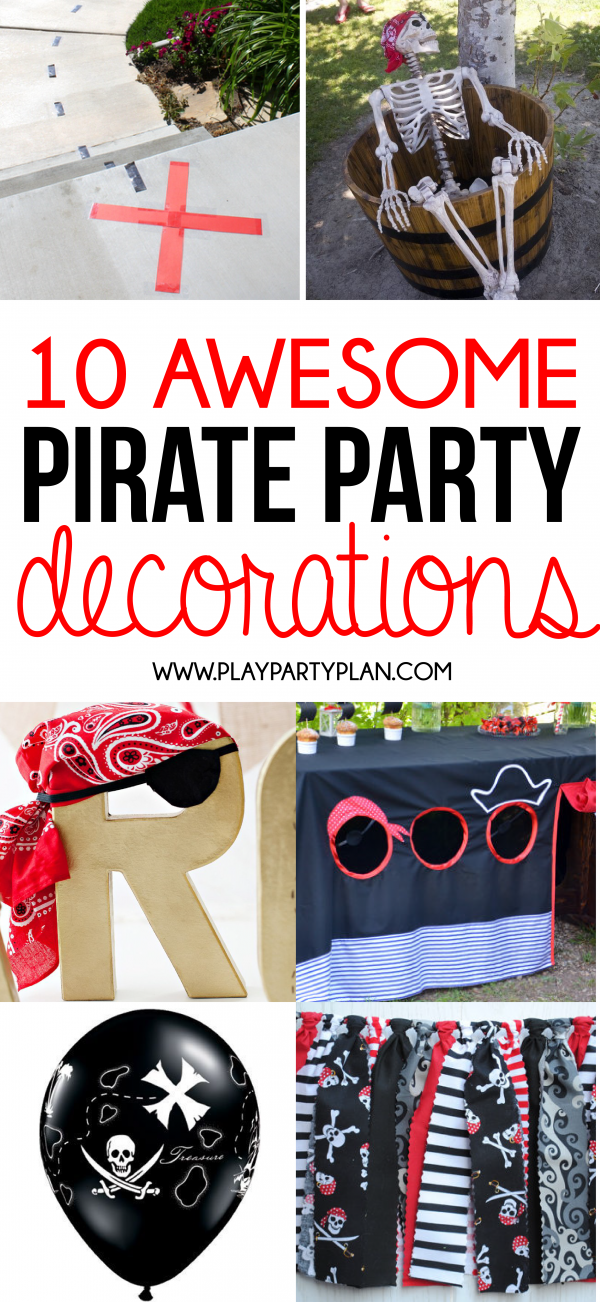 Pirate Party Games
A party isn't a party without games! These pirate party games go way beyond just your typical treasure hunt and will keep your little pirates entertained all day long.
I think my personal favorite is the coconut bowling, we'll definitely be trying that one soon!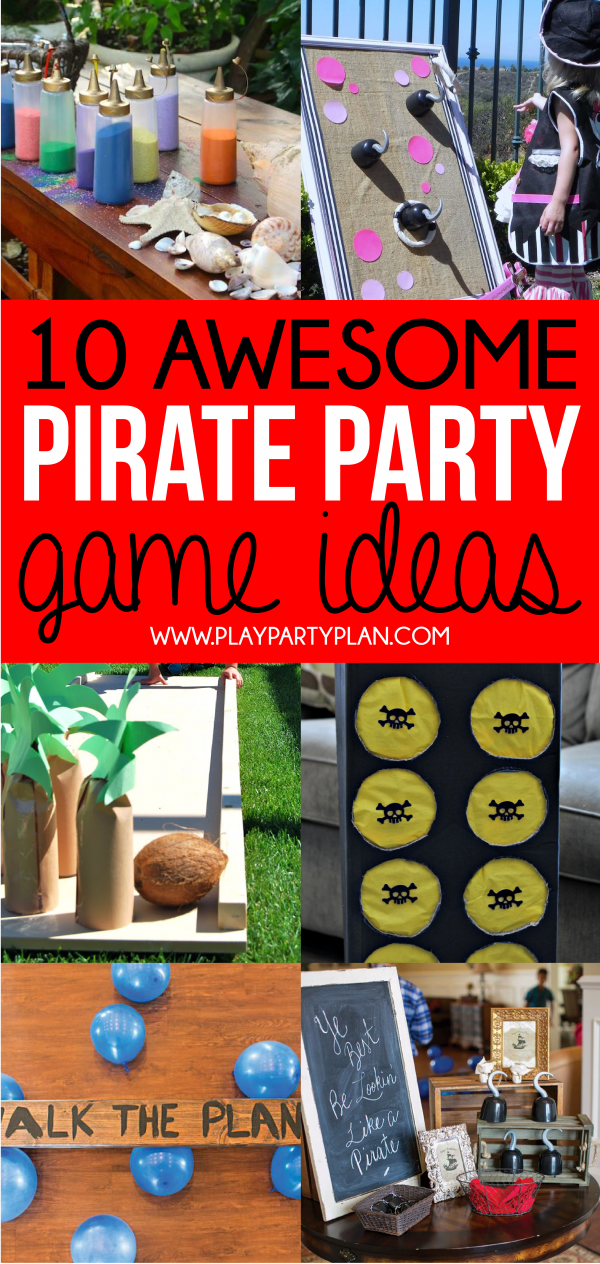 More Birthday Party Ideas
If you need other birthday party ideas, here are a few great ideas to start!