These 50th birthday party ideas are a great way to celebrate a huge milestone for the most important people in your life! Great 50th birthday games, food ideas, and more!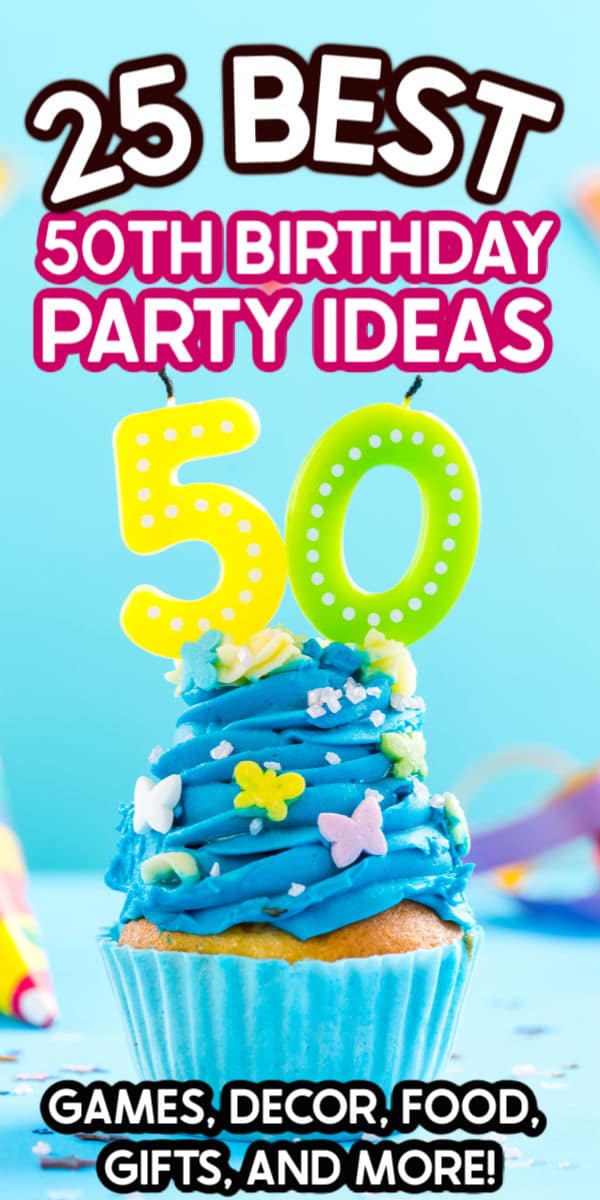 A few years ago we celebrated my dad's 50th birthday with a little celebration and ever since I can't stop thinking about all the things I would've done differently!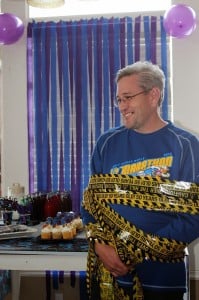 So now I've put together a collection of super easy 50th birthday party ideas including 50th birthday games, decorations, food ideas, and more!
The ideas are easy, universal, and great for celebrating any 50th birthday – no matter your theme or budget!
50th Birthday Decorations
For our party, I used 50th birthday party supplies as the base for my party decorations and added in some other fun elements like striped straws (of course), straw toppers, and colored balloons that I picked up.
These other 50th birthday party decorations are some of the cutest I've ever seen!
Use photos to create a number backdrop like this idea from Martha Stewart.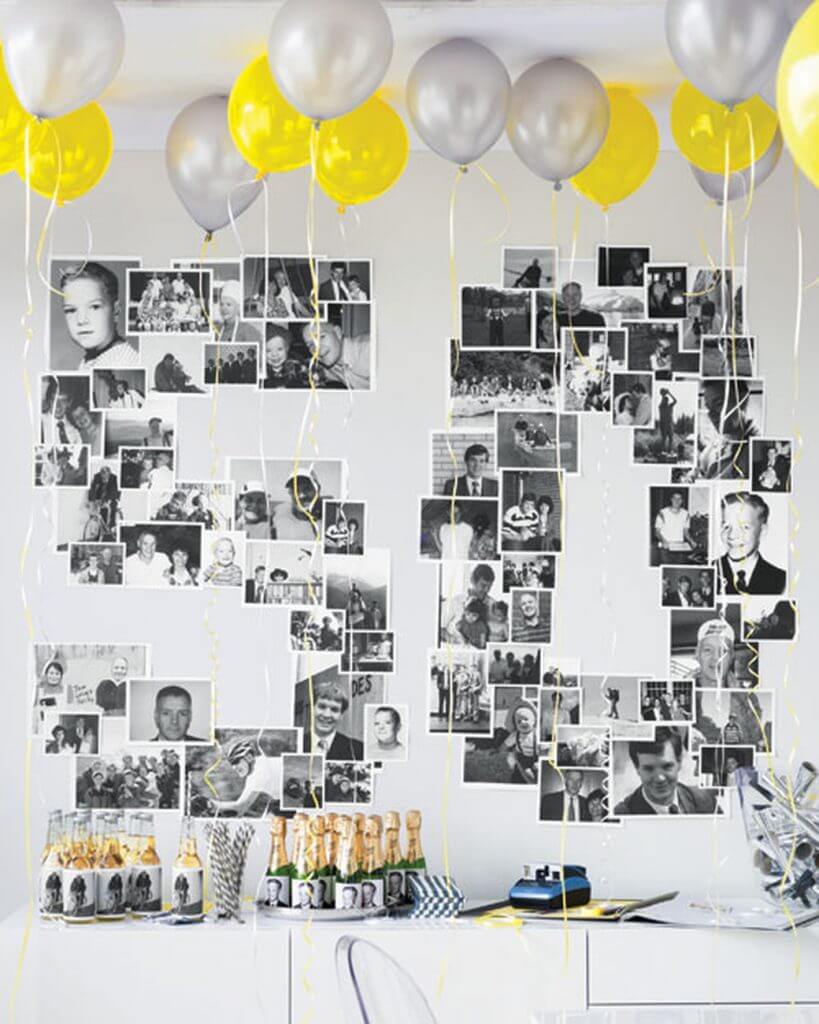 Go all out and create the number 50 out of colored balloons like this one.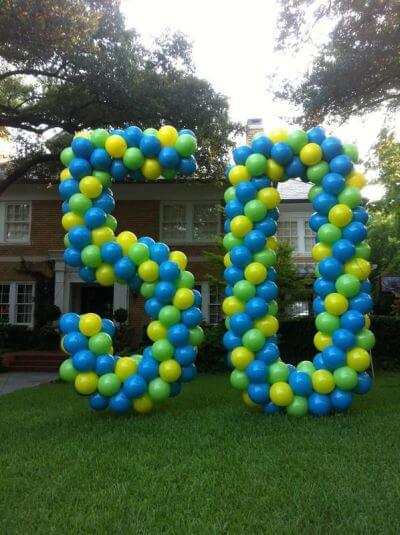 Or go super simple and just order balloons with the number 50 on them.
Print out a bunch of pictures of the guest of honor and set them up with funny sayings like these fun centerpieces.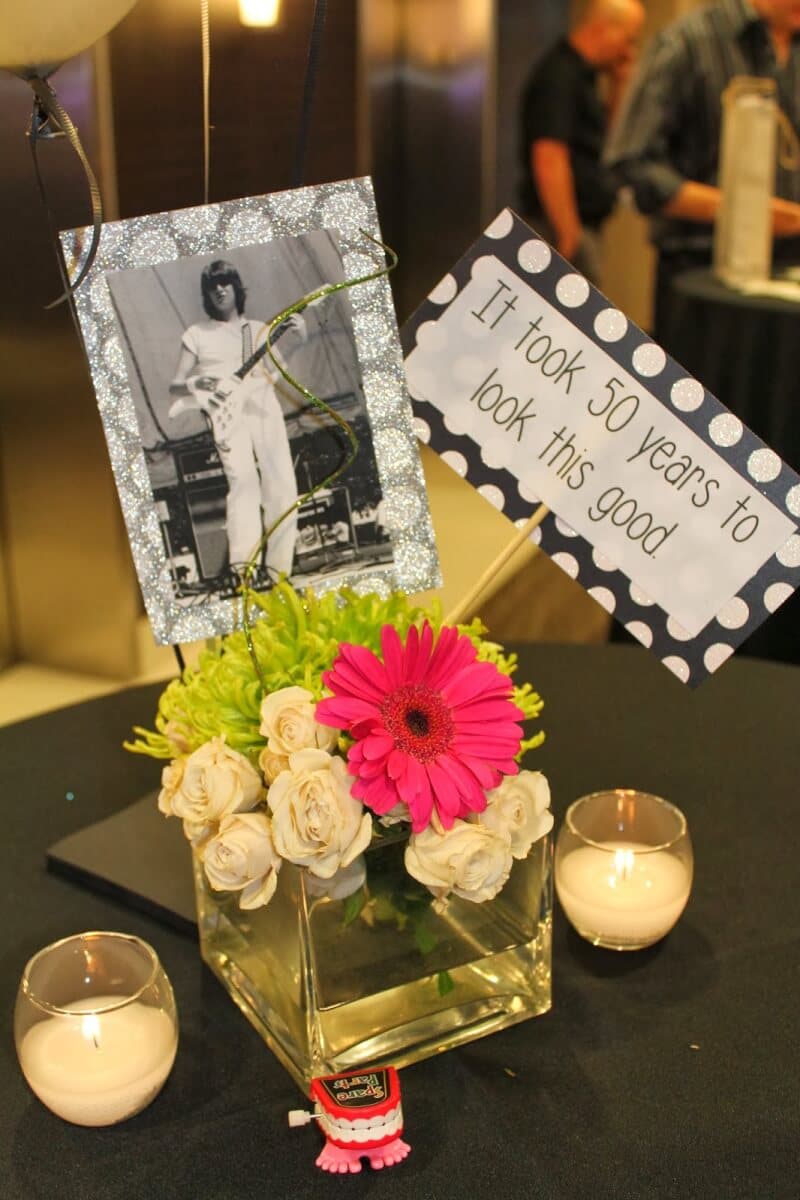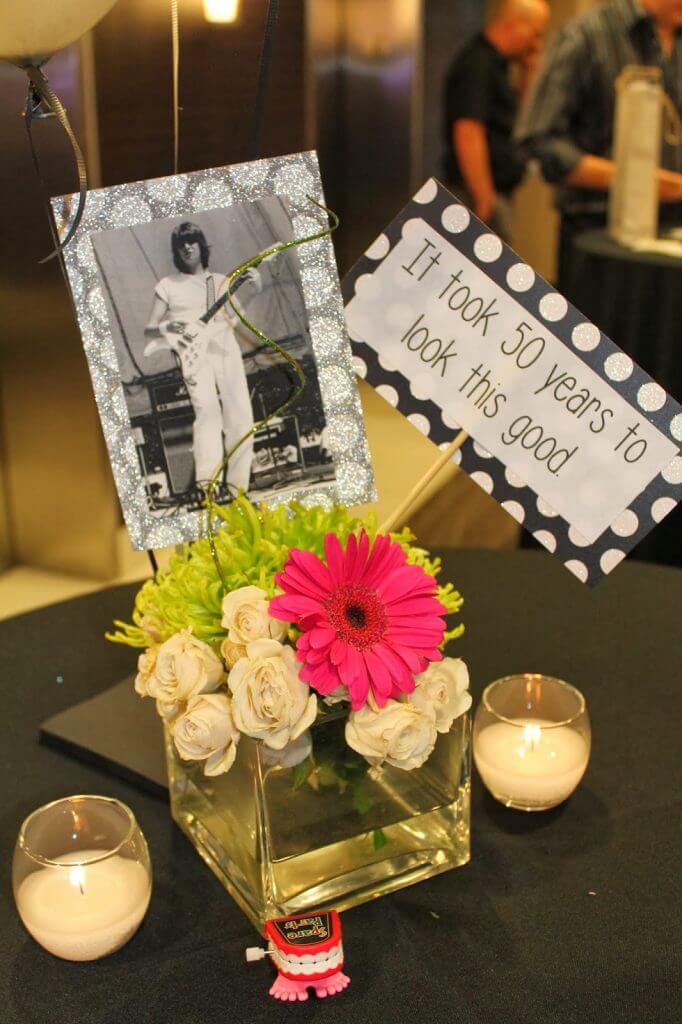 Get a personalized printable sign with facts about the person or the year they're born.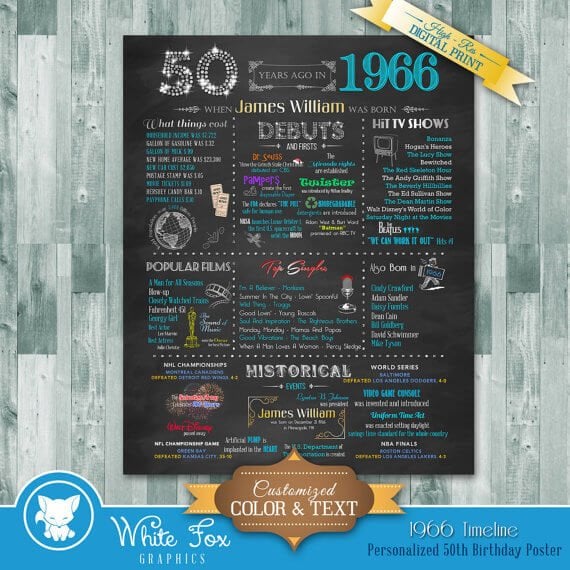 Or better yet, write it up a large chalkboard like this flashback sign.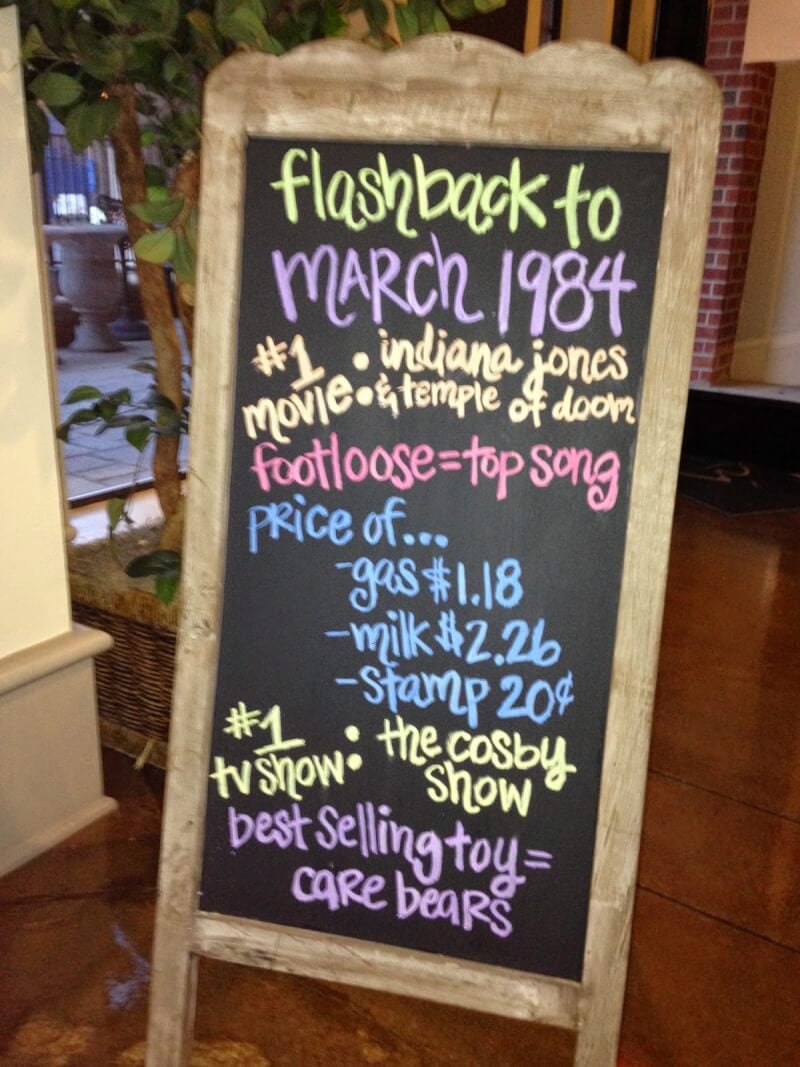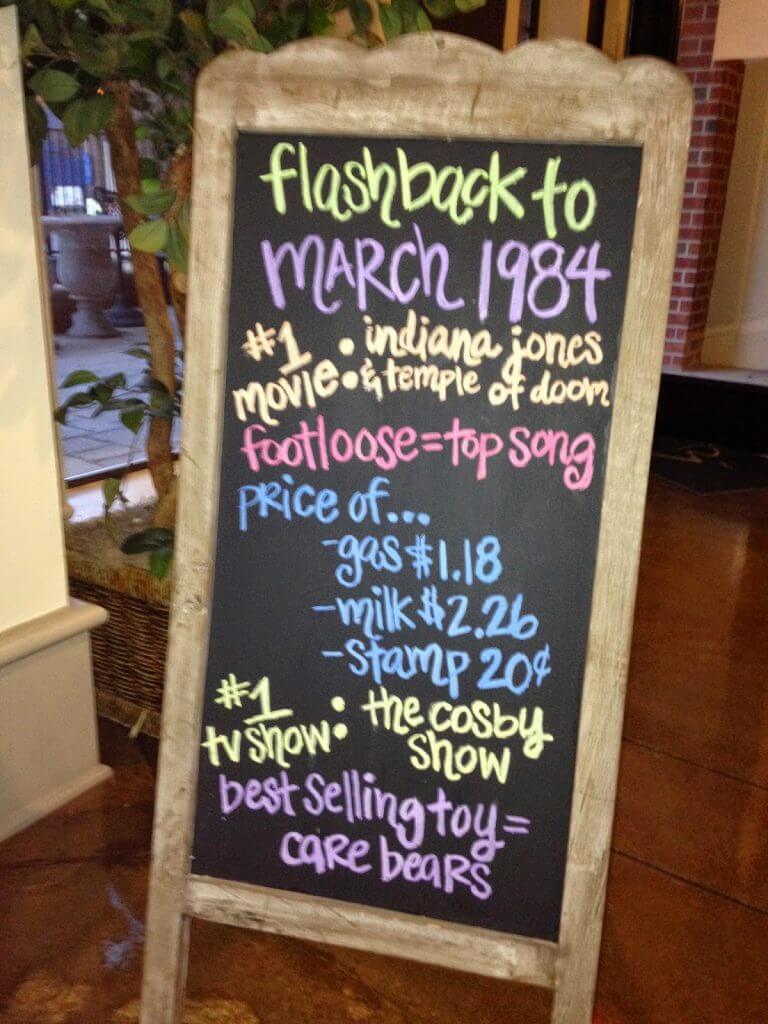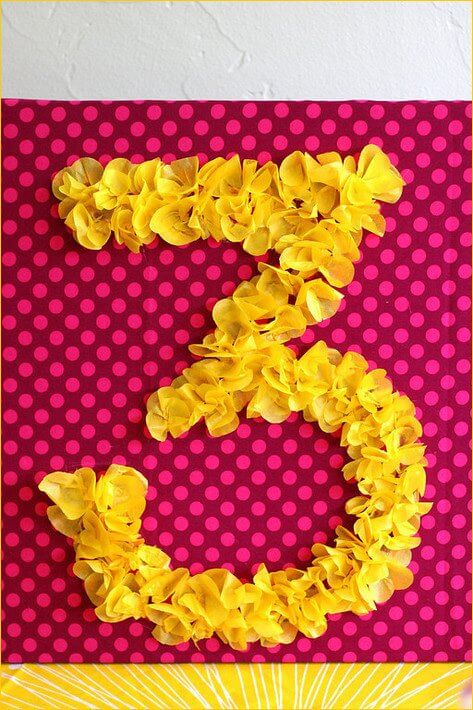 If you're feeling crafty, use tissue paper to create colorful numbers like these ones.

50th Birthday Party Food
You can either use your guest of honor's favorite foods like we did with candy sushi and Cincinnati chili cheese coneys, or you can do 50th birthday party themed food like these cute ideas!
For dessert, serve funny insult cupcakes.

Or skip the insults and just shape the cupcakes into the number 50.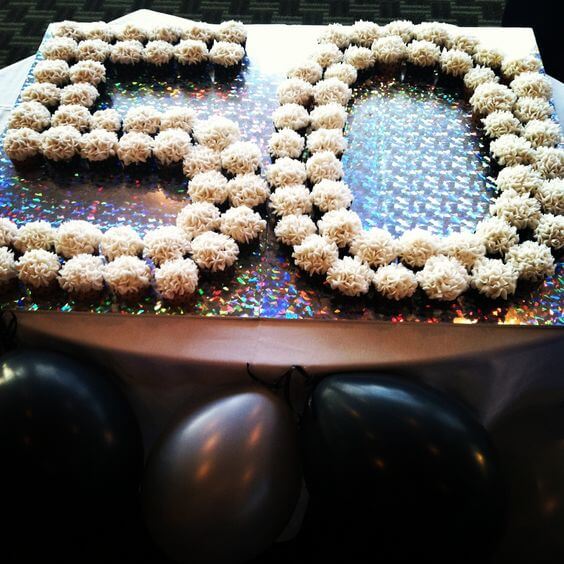 Or maybe these older than dirt cups.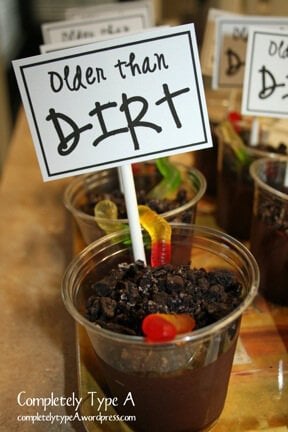 And if you want a standard cake, try a tombstone one.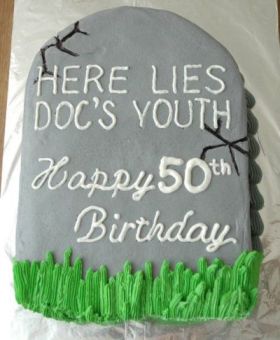 Or maybe tombstone and over the hill cookies.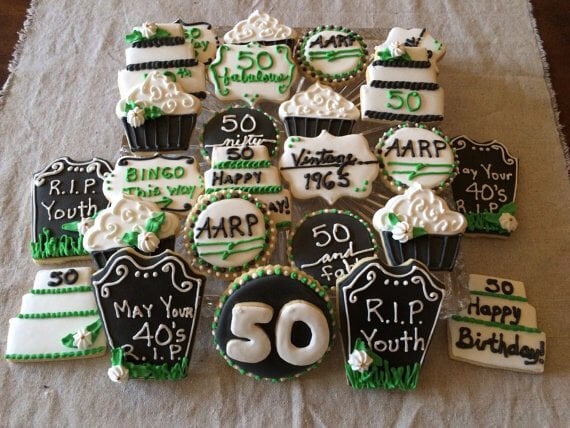 Add number 50 toppers to any party food to make it 50 birthday party themed.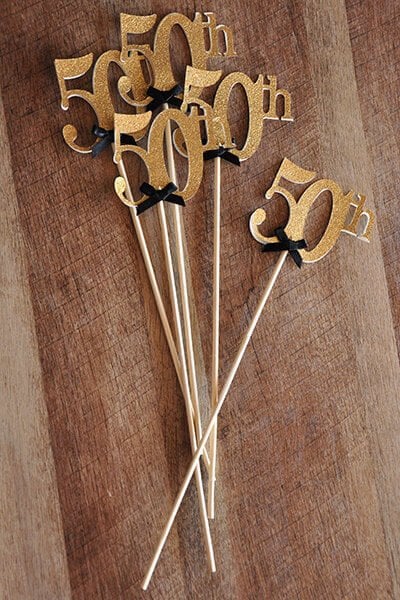 Don't forget the chocolate – chocolate 50s that is!

50th Birthday Gift Ideas
Gifts can either be funny or something sentimental like a book with notes from 50 people in the guest of honor's life.
Here are some more funny ones.
An old age gift basket like this one.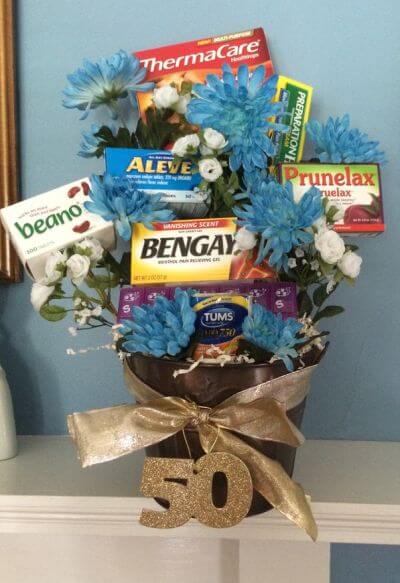 Or forget the gift basket and get them a time capsule from the year they were born.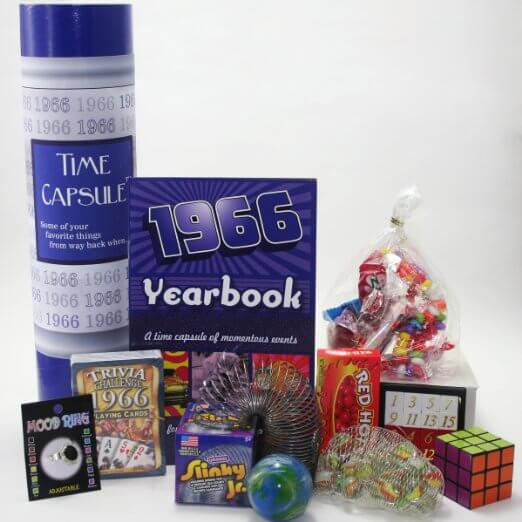 Create a funny candy gram like this one using their favorite candy bars. Or better yet, put the statements on balloons like this candy gram!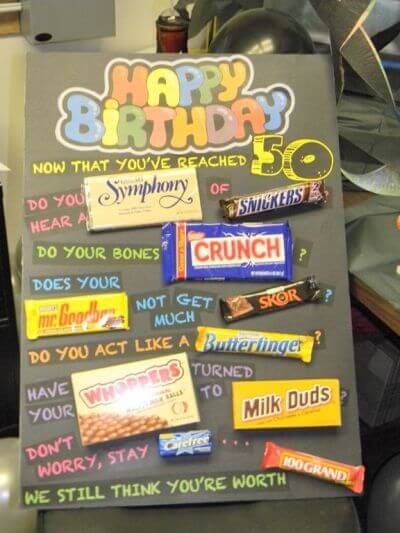 A vintaged aged to perfection t-shirt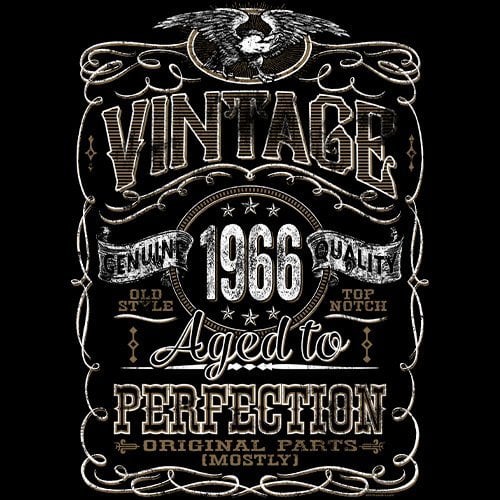 A clever 50th birthday survival kit like this one.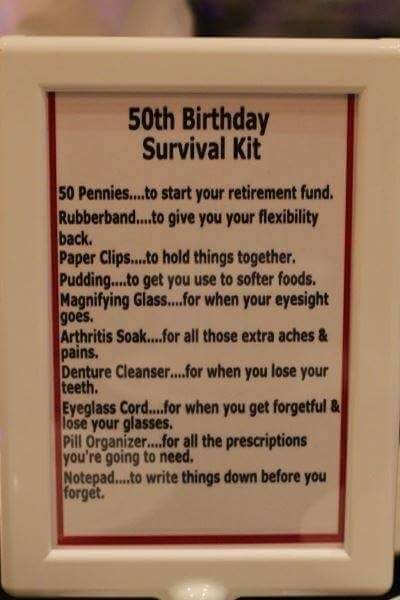 A 5 rings necklace – one ring for each decade they've been alive.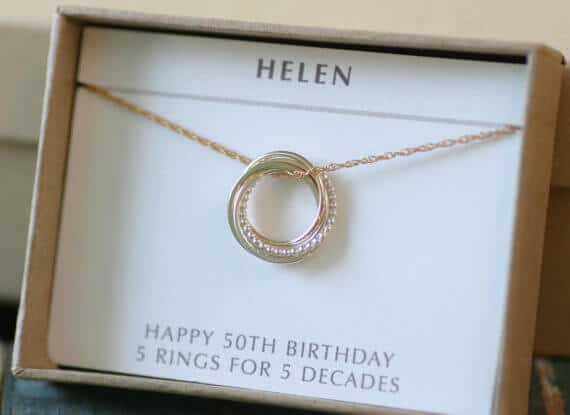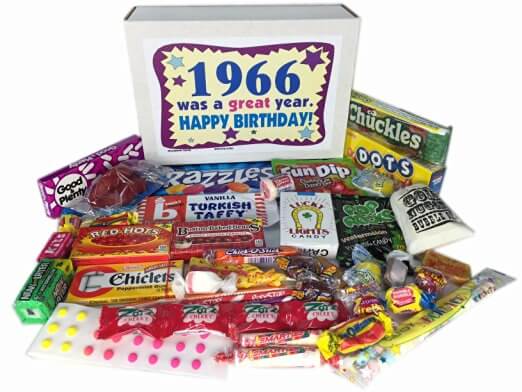 Fill a jar with Red Hots and label with a "50 and hot sign" like this cute idea.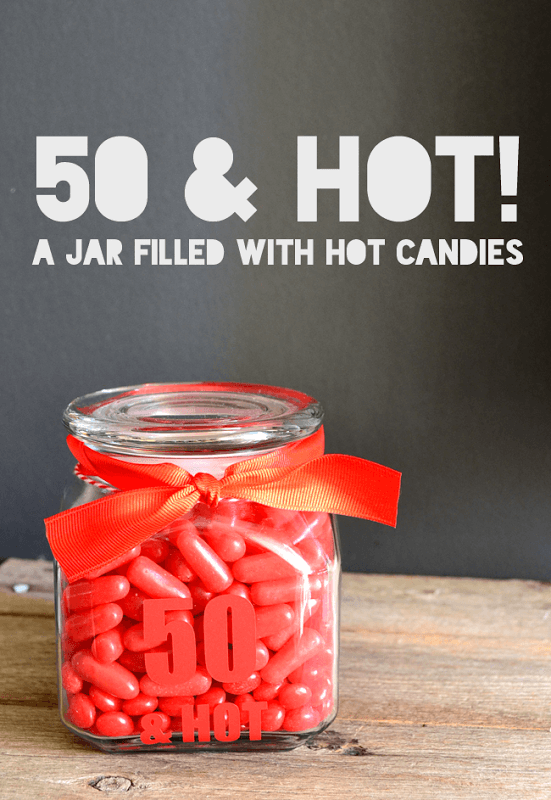 Put together a list of 50 reasons you love the guest of honor and create a fun printable like this one.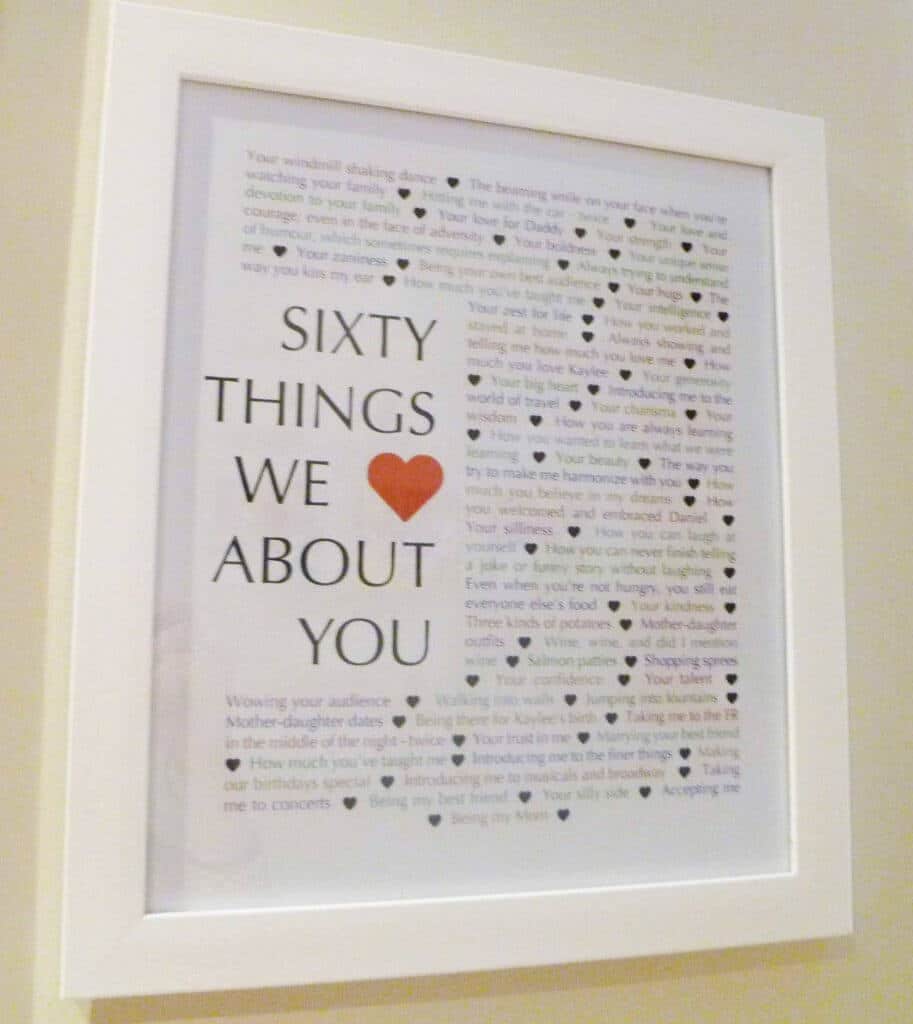 Give them this clever card with either $50 in it or an amount of money equaling the year they turned 50 (e.g., $20 in 2020).
Or last but not least, a book like Dr. Seuss' You're Only Old Once.
50th Birthday Games & Activities
The first game that we played was Name That Tune.
I put together a playlist with one song from the past 50 years (plus ones from the past few years since we played this back in 2013!) and we played my dad versus the rest of the family. My dad beat us but only by a few points.
Here is the full list of songs that I used as well as detailed instructions on how to play Name That Tune.
Play some of these minute to win it games for groups. I'll be the first to tell you my dad loves minute to win it games!
You could also try out one of these fun games or activities!
Play The Birthday Party Board Game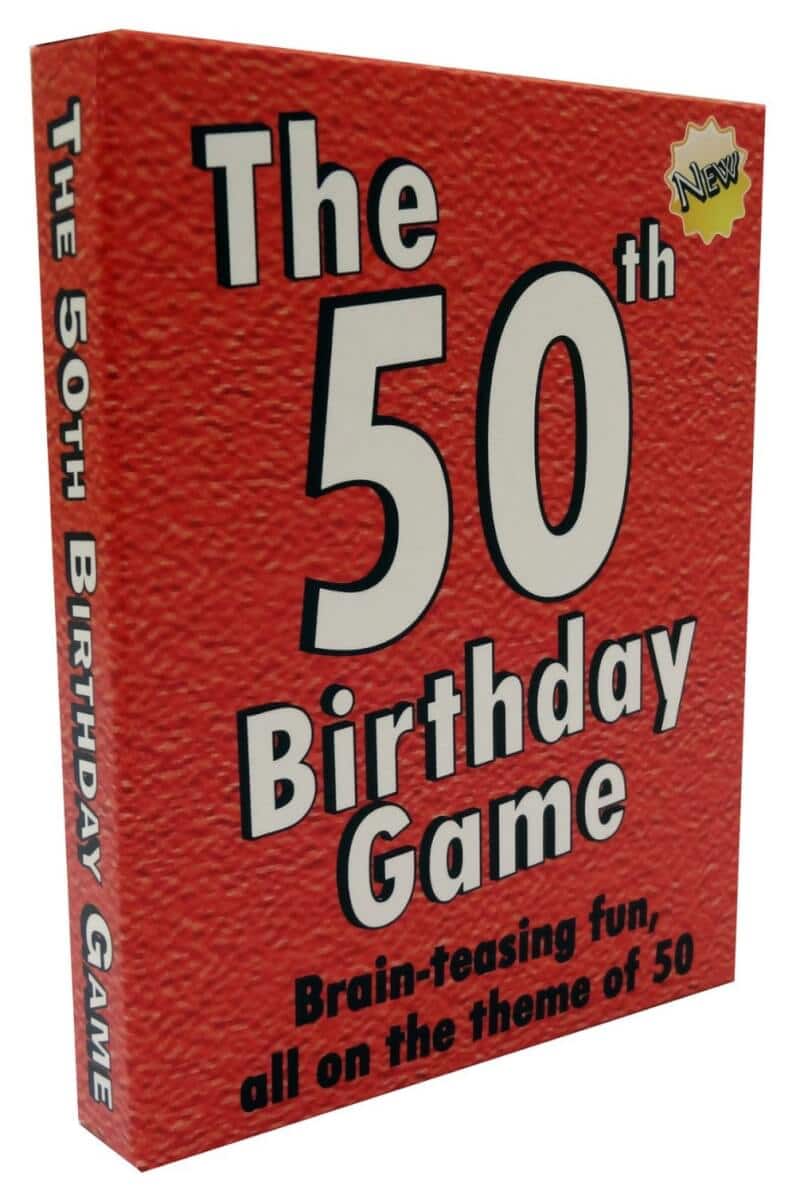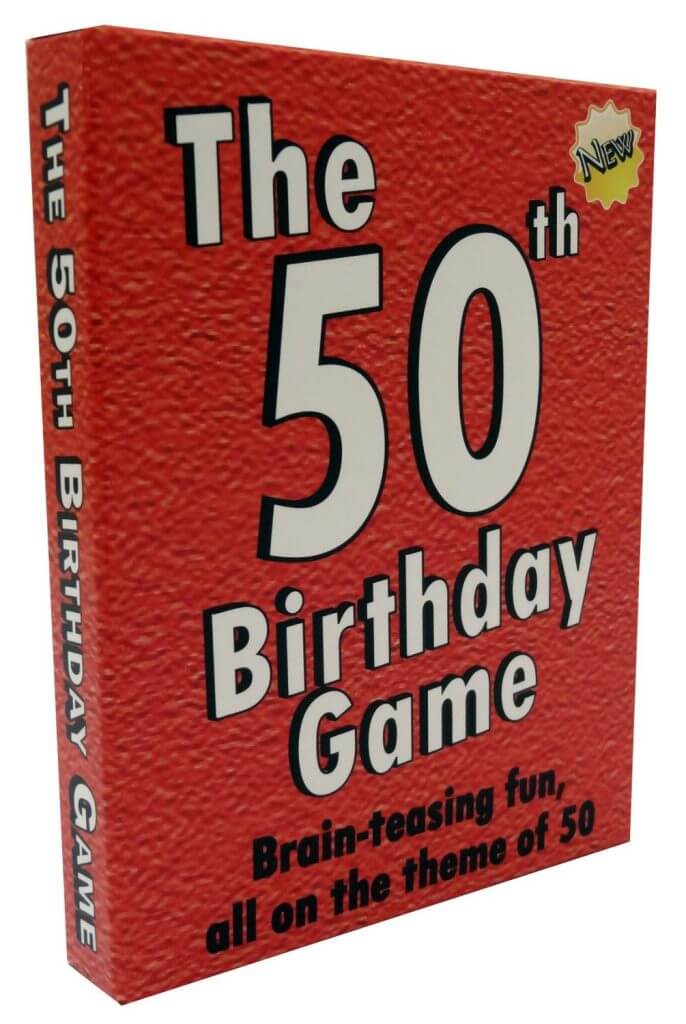 Try your hand at 50 years of Trivia with these 50 years trivia playing cards.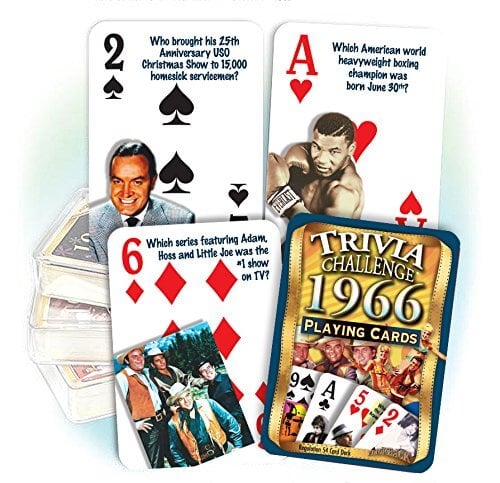 Play 50th birthday bingo with cards filled with words that describe your guest of honor.
More Birthday Ideas
Check out these other birthday party ideas you might love!
Update: This post was originally published in 2013 and has been updated with new photos and ideas.