This is a sponsored post written by me on behalf of Amazon Pay. All opinions are 100% mine.
Start the new decade out by giving yourself the gift of self care. Make it easier with these self care ideas and self care gifts to go along with them. It's the gift you really need to get this year!
The Gift of Self Care
Tis the season of gift giving, random acts of kindness, service themed Christmas activities, and thinking about others.
But let's be real for a second – for most moms, what I just described is all year long, not just during the holiday season. Our lives are centered around taking care of others – whether it be physically driving kids to soccer practice and making lunches or mentally trying to figure out the best gift for your in-laws to trying to balance the emotional explosions of your little ones.
Or both.
What about if this holiday season instead of focusing all of your time on finding the perfect gifts or those around you – whether it be or a Christmas angel or your own kids – why not spend some time trying to pick out the perfect gift for yourself?
After spending this past year dealing with all sorts of family changes – a little me time and self-care is at the top of my priority list going into the new decade. It's been long enough since I put myself first.
Okay, still being real – I still won't put myself first, but it's time to put myself at least somewhere on my list.
I know you're probably reading this and saying I don't have time for me. I don't even have time for the things already on my list – but here's the deal. If you don't take care of yourself, you can't take care of anyone else. It's the whole put your mask on first if the plane crashes idea so you have oxygen to take care of the other families.
I know you're busy – I am too. I've used the I don't have time excuse for a really long time. So instead of telling you to take an hour or two hours each day to take care of yourself – here are self-care ideas that should fit into a busy schedule.
And some gifts you can buy yourself this holiday season to help you along the way!
Self Care Ideas in Under 20 Minutes
Every one of these things can be done in twenty minutes or less. And if you don't have twenty minutes, do one that only takes five or ten. Even just one minute of doing something just for you can make all the difference.
Simplify your life
This one can really take as long as you want it to or as long as you have. Choose one part of your life and simplify it.
One example – start using Amazon Pay for online shopping instead of having to remember passwords or going to find your credit card every time you shop online.
With Amazon Pay, all you have to do is remember your Amazon password (if you're anything like me, that's one you use a lot and definitely know) and you can use your Amazon account to make purchases on tens of thousands of sites around the world.
Need some ideas of where you can use Amazon Pay? Amazon Pay's gift guide has tons of gifts that are all available using Amazon Pay. It's a great way to simplify your holiday shopping with tons of ideas all in one place.
This post includes self care gift ideas you can find on the Amazon Pay gift guide but there are tons of other gifts as well so I recommend checking it out to get gifts for the other people in your lives as well!
Other ways to simplify your life:
Combine all your calendars and to-do lists into one place like in this Power Sheets goal planner
Create a weekly schedule and assign tasks to each day each week (e.g., Monday is for errands, Tuesday you go through the mail)
Drop an activity or commitment
Take care on the go
Can't find time to stop for a minute for a little self-care? Take your self care on the go by packing a reusable water bottle, wearing shoes that are soft on your feet like these Camo Slip-On sneakers, and taking good for you snacks with you. Or even better – bring a BlendJet One for smoothies on the go!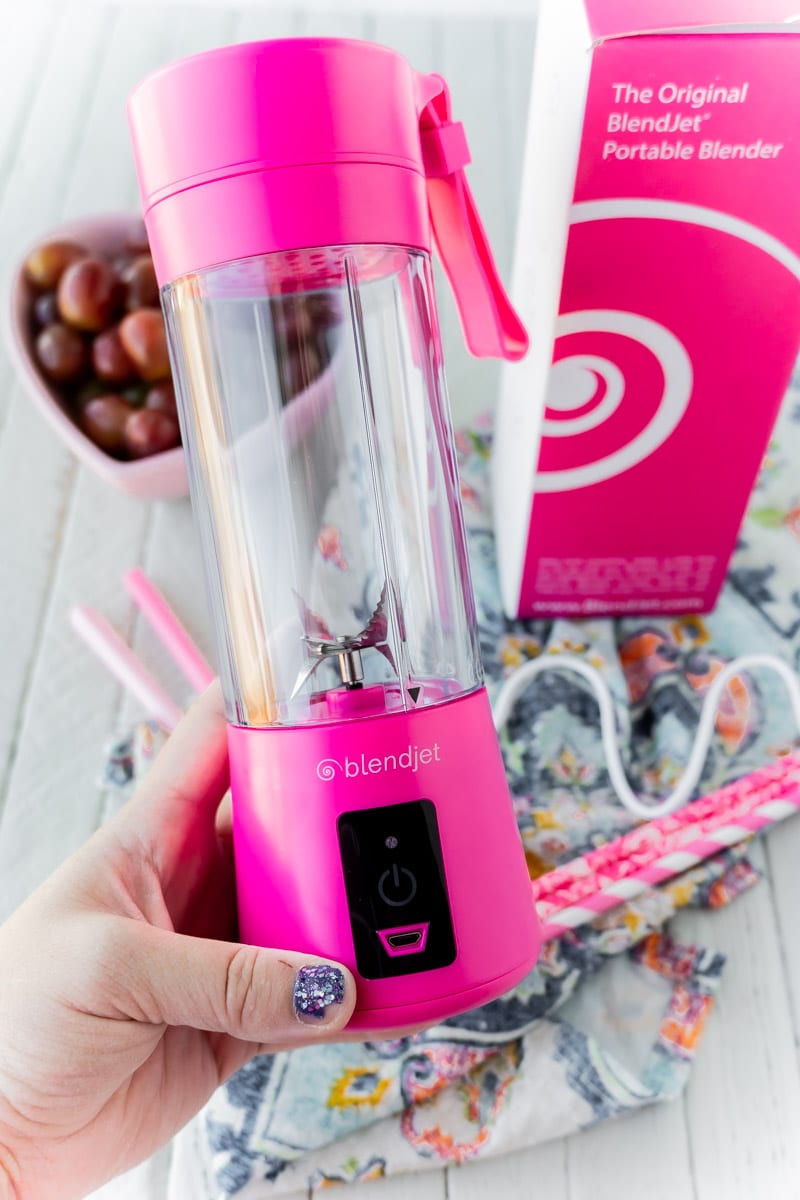 Start Moving
Take a few minutes a day to get up and moving – not just chasing the kids around the house. Stand instead of sit at your desk. Take the stairs instead of the elevator. Park by the cart return that's a little further from the front of the store.
And if you're ready to really start moving, get yourself one of these gifts for healthnuts to make it even easier!
Make good health easy
Make it easy to take care of your health by cutting up fruit and veggies and having them ready to go for the week. Fill multiple water bottles and keep them around the house to increase your water intake.
If you're doing an eating plan like keto, these keto chow bundles make a great quick and filling snack. Do whatever you can to make it easy to make good choices. Think how easy it is to grab a bag of chips – make it that easy.
Or you could always just buy yourself one of these Holly Jolly Edible Arrangements – fruit at your fingertips!
Put down your phone
This one is probably the hardest on this list for me but the most important. Take at least twenty minutes every day and put down your phone. Even better, get off of it an hour before you go to bed.
I'm guessing you spend at least twenty minutes a day mindlessly scrolling your phone so instead of that, choose one of the other self-care items on this list instead.
If you use your phone to destress or distract you from anxiety like I do sometimes, try these Touchpoints for Calm instead.
Use your phone to tell time? Get this women's watch for yourself so you're less dependent on your phone.
Put yourself together
Every single time I take time to blow dry my hair, put on a little makeup, and actually get dressed for the day I feel so much better. It's one of the most basic self-care ideas but take a few minutes to put yourself together, whether you're leaving the house or staying home.
This L'Ange blush and rose gold trio can make getting ready easy. With high-powered tools that heat up quickly, you can get ready in minutes then move on with your day. The trio is perfect for a week full of great hair. Blow dry your hair on day one, use the wand for a little curl on day three, and straighten out the kinks on day three!
Take a nap
It's amazing what a twenty minute power nap can do. Seriously amazing. Get yourself some nice Egyptian bed sheets or if you have a bigger budget, a nice Beautyrest mattress for Christmas and tuck yourself in with a gravity blanket and weighted sleep mask to make the 20 minutes more productive and let yourself let everything go and rest.
Don't have time to take naps during the day? Use this nighttime ritual bundle to make sure you're getting enough sleep at night.
Dress the Part
A simple way to take care of yourself? Get dressed. I don't care if it's in something like these lounge pants (but preferably something more like this women's denim) or a super comfy cardigan like this one, just change out of your pajamas and into something else.
Hate getting dressed? Make it fun with something like this DC Comics Blazer that looks nice at first glance but is hiding a little fun underneath.
Need help with your style? Get yourself a personal styling certificate to get the help you need!
Be Kind to Yourself
If nothing else, take a few minutes each day to remind yourself of all of the amazing things you did that day. We're so hard on ourselves and sometimes while we're so good at being kind to others and taking care of others, we forget to be kind to ourselves.
Get yourself this be kind to yourself shirt if you need a daily reminder. Or just because it's cute.
More Self Care Ideas
These ideas take a little more time but are totally worth it! Pick one a month and fully enjoy a little me time.
Soak the stress away
There's just something about soaking in a bath tub that melts the stress away. Add a little hibiscus coconut bath soak or one of these natural bath bombs for even more relaxation.
Don't have time for a bath? Try a hot shower with this almond shower oil for a little self-care instead. And don't forget to take a few minutes to dry off wrapped in a comfy terry bathrobe
.
Take a Trip
It could be a day trip somewhere close by, a weekend trip (here's the ultimate weekend packing list) to the beach, or a longer trip – doesn't matter as long as you get out of the house and out of your area. If you're planning for a long drive, curb the road trip aches with this purple seat cushion!
Just like a good soak can melt the stress of a long day away, planning and going on a trip can make even a tough month or year seem like a good one. There's a reason I travel so much!
Go Out with the Girls
I love date nights (even made an entire date night deck full of date night ideas) but there's just something about going out with the girls that is good for the soul. And the brain. During date night, I'm often still thinking about the kids at home and whether or not they're okay with the babysitter.
When I'm out with the girls, I get to take a break from thinking about the kids if even just for a few minutes. I get to laugh, chat, and focus on building relationships and other things that make me happy.
Remember that L'Ange trio I mentioned earlier? It comes with two different size wands – use the smaller one for curls for date night and the bigger one for looser waves for the perfect girls night look!
Want to see those curls up close? Get this reversible makeup mirror for up close observation.
Get Pampered
It's one thing to do your own hair and makeup at home but it's a totally different thing to have someone else pamper you. Book a massage, a hair appointment, or a pedicure and let someone else take care of you for once.
Don't want to get a babysitter? Pamper yourself at home with this spa facial cleaning system or the goodies in this coconut and berry spa gift basket.
Do Something You Love
Whether it be going to see the latest chick click (get movie tickets here!) or making and eating a cheese plate (on this cheese board set) – pick something that is your favorite and do it. Forget about what anyone else wants and focus on you for once.
Need more great self care gifts to buy yourself this holiday season? The
Amazon Pay gift guide
is full of tons of gifts that can help you take more time for yourself in 2020! Get the full gift guide here.
Other Gift Guides
Don't forget to pin these self care ideas for later!