Looking for gifts for foodies in your life? You know the ones – the ones who love to cook at home, try all sorts of different foods when they travel, and the ones who probably spend way too much money on food. But they love it, it's their passion, and they get to choose to spend their money on food!
Feed their love for food with these fun foodie gift ideas including everything from tools every foodie needs in the kitchen to delivery services that can aid with their passion for food!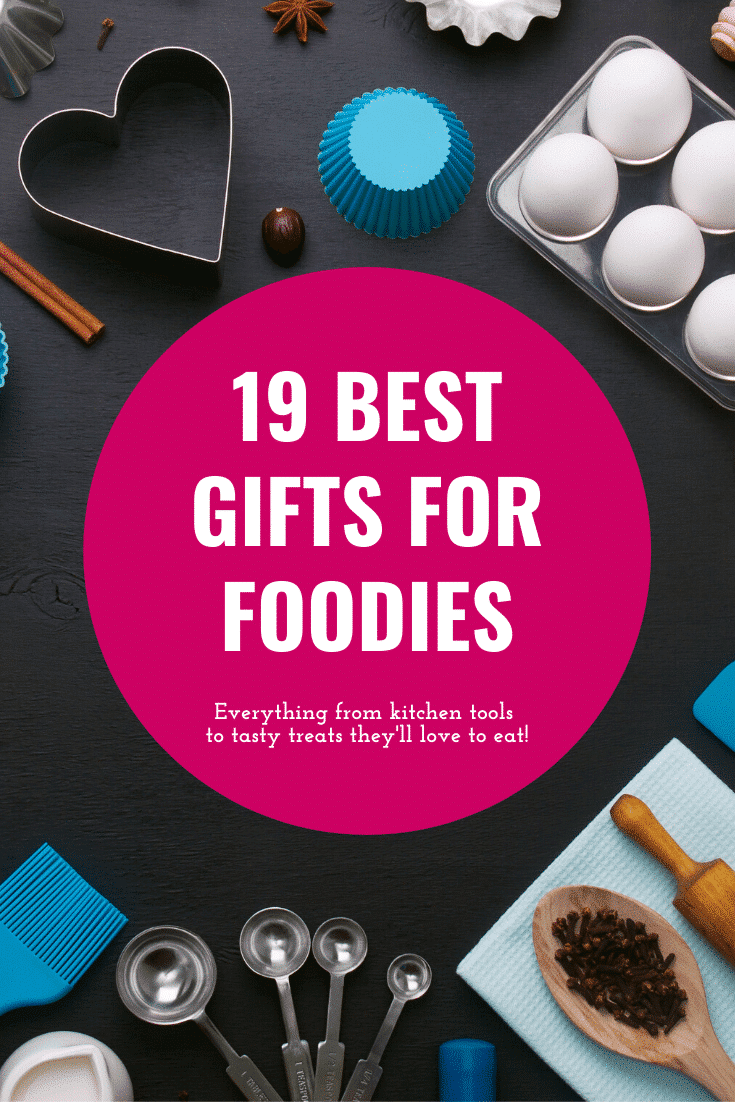 I was compensated by brands in this post, but this has no impact on my opinions or recommendations. This post also contains affiliate links. If you purchase via these links, I may receive a small commission at no additional cost to you.
Gifts for Foodies from a Foodie
I like to say that I'm a foodie but mostly I just love to eat foodie. Whether it's the best food at Disneyland, the best restaurants in Gulf Shores, or even just the best food at home – I love trying it all.
But my husband, he's the real foodie in our family because not only does he actually love to try all sorts of food, he actually cooks all sorts of food at home too. And he cooks well! I mean if you've tried his white chicken enchiladas or almond chicken, you know I'm serious about his cooking skills.
I asked him to help me put together this list of gifts for foodies because while I love food and would be able to come up with some items, he's the expert and the list he came up with was SO much better than anything I could've come up with.
So here you go – 19 gifts for foodies, from a bonafide foodie himself.
Best Gifts for Foodies
I tried to include a variety of foodie gift ideas for every budget, every skill, and every type of foodie. This list includes kitchen tools, kits, subscription boxes, and even games to make cooking more fun!
Looking for more gift ideas? Many of the gifts on this gifts for entertainers list or this gifts for bakers list would work for foodies too!
Don't love the menu items on Hello Fresh? Home Chef is another great meal delivery service that's similar and has even more meal options even week!
Stocking Stuffer Ideas for Foodies
These are just some additional items that would make fun small gifts or stocking stuffers. The foodie dice made their way onto my bakers gift guide as well and pretty sure they'll be making their way into a stocking in our house this year too!
More Gift Ideas
Don't forget to pin these gifts for foodies for later!