I am a member of the Collective Bias® Social Fabric® Community. This shop has been compensated as part of a social shopper amplification for Collective Bias. #AmazonWishList #AmazonHasIt #CollectiveBias
As all of my siblings get older and we add more people to the family, we've decided as a family that we're going to draw names for the holidays rather than everyone buying everyone a gift. With four of my siblings in school right now, I've decided to just create the perfect college student care package to give to whoever's name I draw. And I've already started working on that perfect care package using the new and awesome #AmazonWishList feature.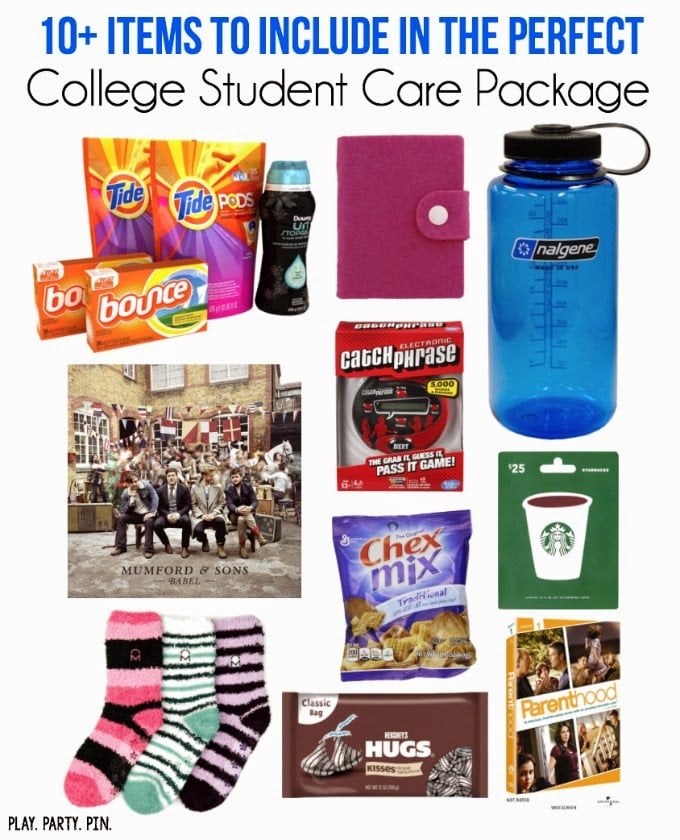 I still can't believe that my baby siblings are getting so old. Since our last family photo, I had a baby, my youngest sister went on a mission, and two of my other siblings got married. It's seriously insane how much has changed in just a few short years. Can you tell we're siblings? We don't look alike at all.
Luckily we all keep in touch via our group phone chat and social media. If you're like our family and on social media a lot, you are going to love #AmazonWishList. The new #AmazonWishList program allows you to add things to your Amazon Wish List that you hear about on Twitter just by replying #AmazonWishList to a tweet that has an Amazon link in it. So for instance, every college student needs some great music. All of my siblings love Mumford and Sons, so when someone I followed posted a link to the Mumford album, I just replied #AmazonWishList and voilá, it was added to my wish list automatically.
Sweet right?
Maybe I'll include a picture of us at the Mumford concert last year since a couple of my siblings didn't get the chance to go. I'm sure my sister at least would get a kick out of it.
I absolutely love that I can be "shopping" for my siblings while I'm on Twitter. Maybe this year I won't end up buying all of my holiday gifts last minute again. Who am I kidding? As long as I have Amazon Prime and can get free 2-day shipping, I'll be ordering things two days before I need them.
Now I know you're all wondering what is included in the perfect college student care package. And it's a good thing I'm here to tell you all about it.
Let's start with the basics – help with the laundry!
This Proctor & Gamble Laundry Bundle is perfect for college students because it contains everything you need to do 70 loads of laundry – Tide Pods, Downy Fabric Softener, and Bounce Dryer Sheets. For my siblings who are used to having my mom do their laundry all the time, they can use all of the help they can get, and this laundry bundle can give them that. I'm pretty sure my closet could use a little laundry bundle right now.
Add the laundry bundle to the rest of the items below and your college student will feel loved and cared about from across the country or ten miles away, wherever you are. And since my family loves silly rhymes, I've put together some fun little sayings to go with each of the items. You could easily just add these in the "Gift options" section when you're buying them on Amazon.
P&G Laundry Bundle – "to help get the dirt out of your favorite shirt."
Notebook and pen – "a notebook and pen so you don't forget again."
A reusable water bottle – "just a little H20 to take wherever you go."
Their favorite music – "your favorite song so studying doesn't seem so long."
Board or group game – "a board game that's neat to play with the friends that you meet."
Gift card to their favorite restaurant – "a special treat to get you something good to eat."
Comfy socks – "because everyone knows, a good day starts at your toes."
Their favorite snacks – "your favorite snack for when the munchies attack"
Hugs & Kisses – "for the days that you miss my hug and kiss."
Something that will make them laugh either because of an inside joke or because it's ridiculously silly – "something dumb just for fun."
On Wednesday, October 15th from 11AM-12PM EST, Amazon is hosting the #AmazonCart Social Shopping Party!
Yes, I said shopping party!
During the party Amazon will be offering special promotions ($1 off) for items featured during the party that are purchased using the new #AmazonWishList and #AmazonHasIt hashtags. Such a perfect time to fill up your wish list with tons of great ideas for your favorite college student.
And if that weren't enough, Amazon will also be giving away 10 Kindles during the party as well. Who wouldn't love a new Kindle? So go sign up now to use #AmazonWishList so you're all ready for next week's party! I'll see you there. Until then, back to Amazon for me. I have to order supplies for my party next week.
Liked this post? Subscribe to receive one weekly email update from Play. Party. Pin. and never miss a giveaway or post. You can also follow along via social media.