These fun Christmas activity sheets are free to print and perfect for giving the kids something to do during the winter break! Print them out to use in the classroom with students, to give to kids at a Christmas party, or just to have on hand in case the kids run out of things to do!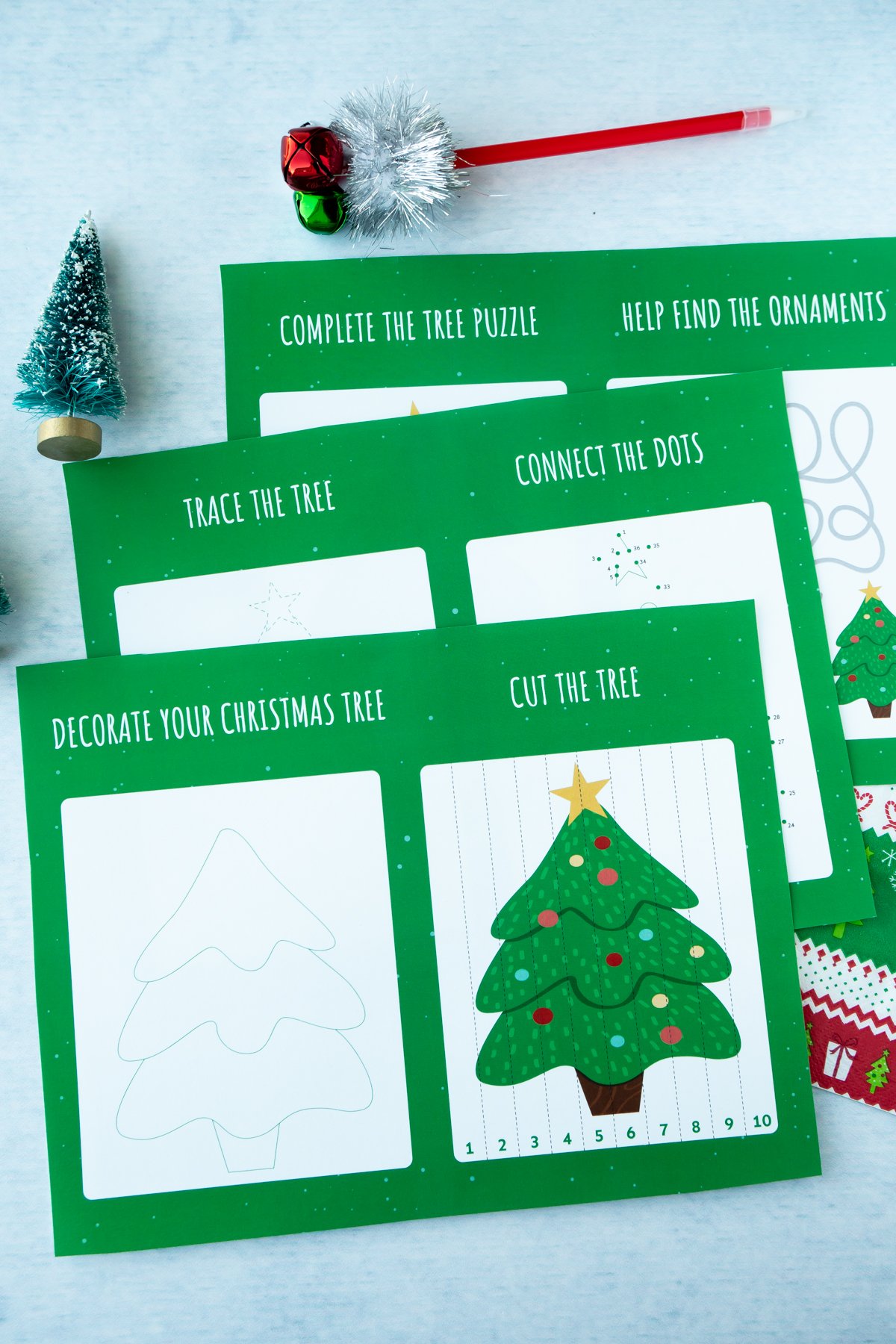 Let's face it – winter break can get really long. I don't know about your schools but our kids here have almost three weeks off and that three weeks is a long three weeks. Most of our friends and neighbors will be traveling, so that means a lot of family time.
Don't get me wrong, I love family time, but I also love a little peace and quiet sometimes.
These Christmas activity sheets are perfect for keeping little hands entertained while you need to get something done like make almond chicken for dinner or whip up a batch of these hot chocolate cupcakes!
These are also perfect for printing out to use in the classroom, especially when kids are totally wound up the last day or two before winter break. Have them make one of these DIY Christmas ornaments and these sheets for some simple activityies!
Or just print out these activities and put them in a binder or folder along with some crayons or markers and let kids get into them whenever they want!
You would even take said binder on vacation, these Christmas activity sheets travel well, probably better than most kids!
All of these activity sheets use a Christmas tree design in different ways.
If you want to add more fun to this set, you can also download my Christmas word search, Christmas i-spy, and Christmas mad libs!
Christmas Activity Sheets
There are six different activities included in the free printable set you can download at the bottom of this post.
And I've included both a full sheet of each of the activities and a half sheet in case you need to print a lot and want to save paper!
The activities include:
Christmas tree puzzle – print and cut this out and kids can put it back together.
Trace the tree – kids can trace the outline and decorations on the tree with crayons, markers, or even just their fingers!
Connect the dots – a simple Christmas tree connect the dots that starts at 1 and goes all the way up to 36.
Decorate the Christmas tree – this gives them a blank Christmas tree and they can either color the tree, add sticker decorations to the tree, or even use play-dough to add ornaments and decorations to their tree.
Cut the tree puzzle – the Christmas tree is broken into 10 lines. Cut the lines and then they have to put the lines back in order to put their tree back together.
Christmas tree maze – a simple maze that gets one empty Christmas tree meeting one decorated with ornaments!
Tip!
Print and laminate the pages to reuse them year after year. This is especially helpful for the puzzles. Print and cut them out then just store in a bag with other Christmas activities to pull out again next year!
More Christmas Activities for Kids
If you like these printable Christmas activity sheets, make sure to check out these other fun Christmas activities!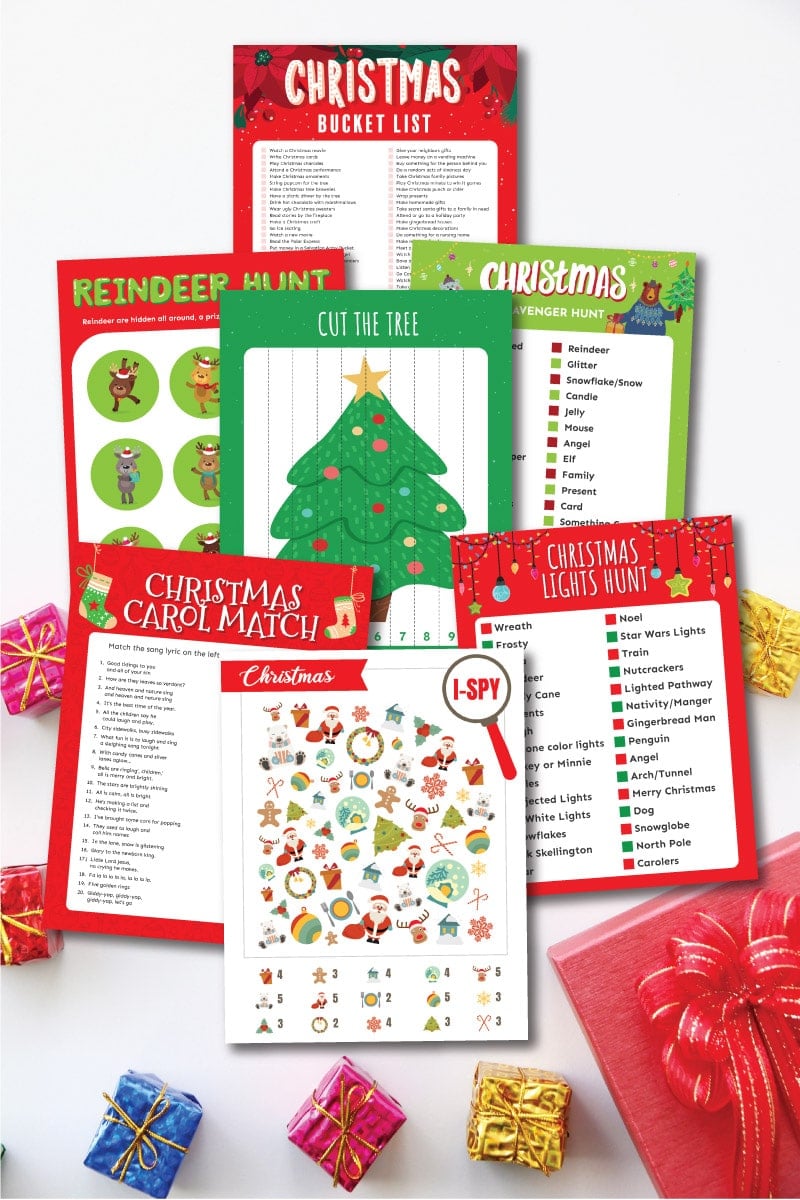 want more fun kids activities?
Download the Christmas Activity Sheets
Enter your first name and email address in the form below to get the printable PDF.
You will receive a link to download the PDF to your email within minutes.
If you do not see the form, click here to get to it.
Or if you'd rather not provide your email, you can purchase it in my shop here.
If you do not see the email immediately after you fill out the form, make sure to check your promotions, spam, and junk folders!
As a reminder, the 10 page PDF will include:
Two pages of easy question cards and a full-sheet easy trivia quiz (purple)
Two pages of hard question cards and a full-sheet hard trivia quiz (blue)
One page of kid specific question cards (red)
Instructions on use