With the brand new Frozen 2 hitting theaters later this year, Frozen parties are going to be all the rage – again! Check out these amazing Frozen games for ways to keep all of your little princesses entertained on their big day!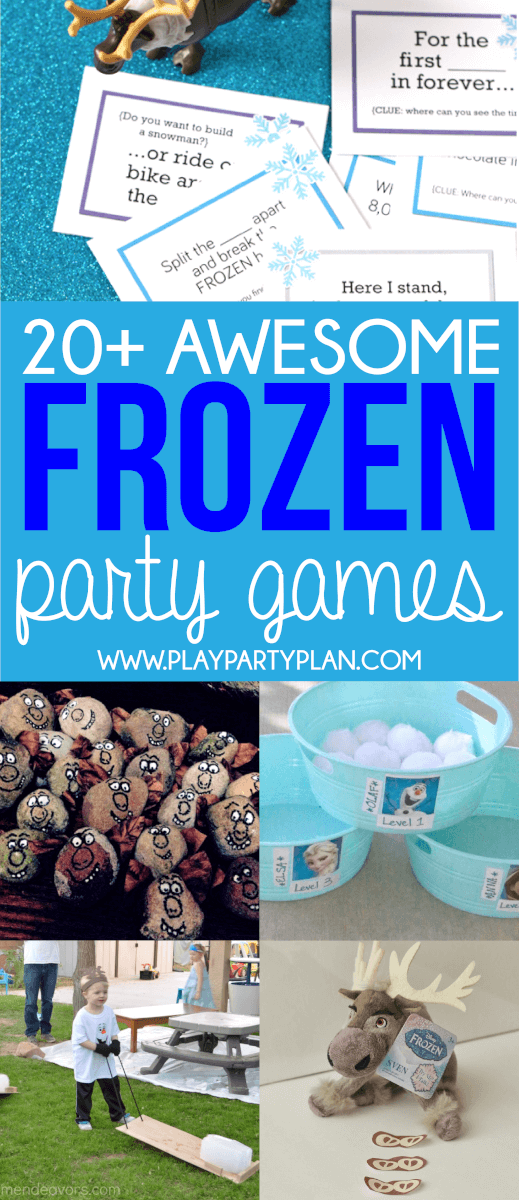 This post contains affiliate links to products for your convenience. If you purchase via my links, I may receive a small commission at no additional cost to you.
Disney Frozen Games
Any of these games would be great for a Frozen party! There's everything from printable scavenger hunts to Olaf inspired snowball tosses. If you're looking for Disney frozen party games, you've come to the right place!
And don't forget to make this DIY Elsa Let It Go shirt – I mean what else could be perfect for a Frozen party!
Easy Frozen Games
Let's start with two of of my favorites and then I'll share some of my other favorites from around the internet!
Frozen Games: Ice Princesses
Supplies:
Prep:
The day before the party, put the Frozen toys in a bucket or storage container and freeze overnight.
How to Play:
Give the kids the bucket of water and to win they have to break the princesses out of the ice – hence the name ice princesses!
This is perfect for the summer when you can be outside, just make sure to bring Olaf's personal snow flurry.
Frozen Games: Reindeer Rescue
Supplies:
Prep:
Hide Sven in a designated location in the house. On the back of the hoof prints, write one letter in the name of the location where Sven is hidden (e.g., R-E-F-R-I-G-E-R-A-T-O-R).
Hide the hoof prints around the house either in plain site or in a bit trickier places if you're doing it with older kids. Or you could even use this Frozen scavenger hunt and just hide one hoof print with each clue!
How to Play:
Tell your kids they must rescue Sven by finding his hoof prints and unscrambling the word on the back of the prints. I recommend telling them how many hoof prints they're looking for so they know when they've found them all.
Let the kids go on a hunt to find Sven's hoof prints and then Sven!
Other Active Disney Frozen Games
If none of these work for you, maybe one of these other Frozen games will instead! I've collected tons of different ideas – scavenger hunts, printables games, snowmen tosses and more!
These games are ones that will have the kids up and running around, getting a little exercises to warm them up, and laughing hysterically. I recommend planning at least one active game for any Frozen party.
One of my absolute favorite ideas out there is this Frozen Scavenger Hunt from My Sister's Suitcase. With clues made out of Frozen song lyrics, it's brilliant really!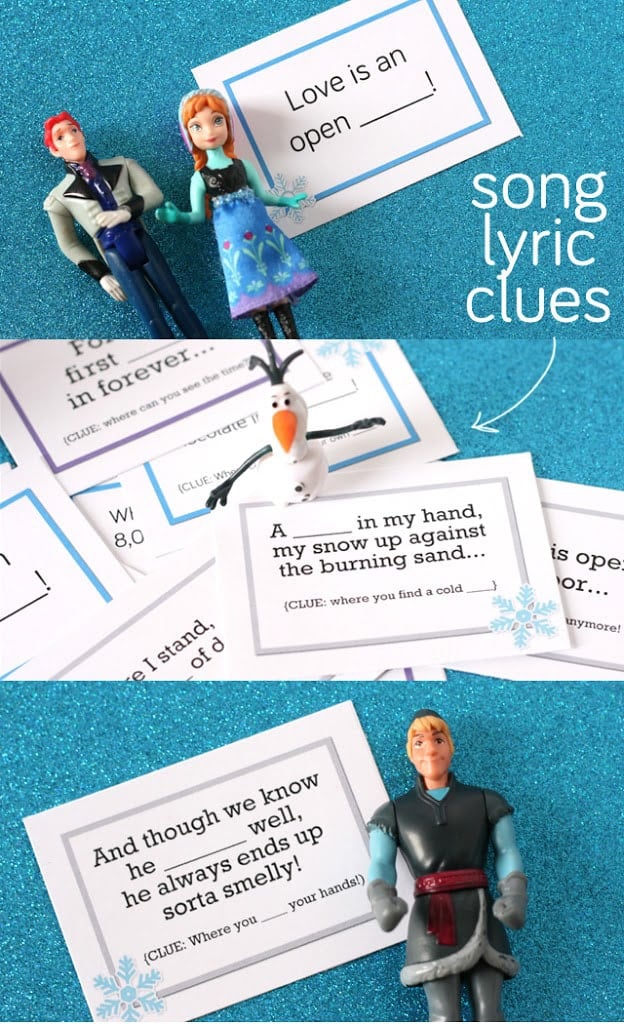 This Do You Want to Build A Snowman Relay from Play Party Plan is just one of 20 awesome princess inspired games!
While the Marshmallow Pick Up from My Honeys Place isn't really Frozen themed, just tell the kids that the marshmallows represent Olaf and you're golden!
This Snowman Slam Game from Growing a Jeweled Rose is another snowman themed game full of knocking Olaf down!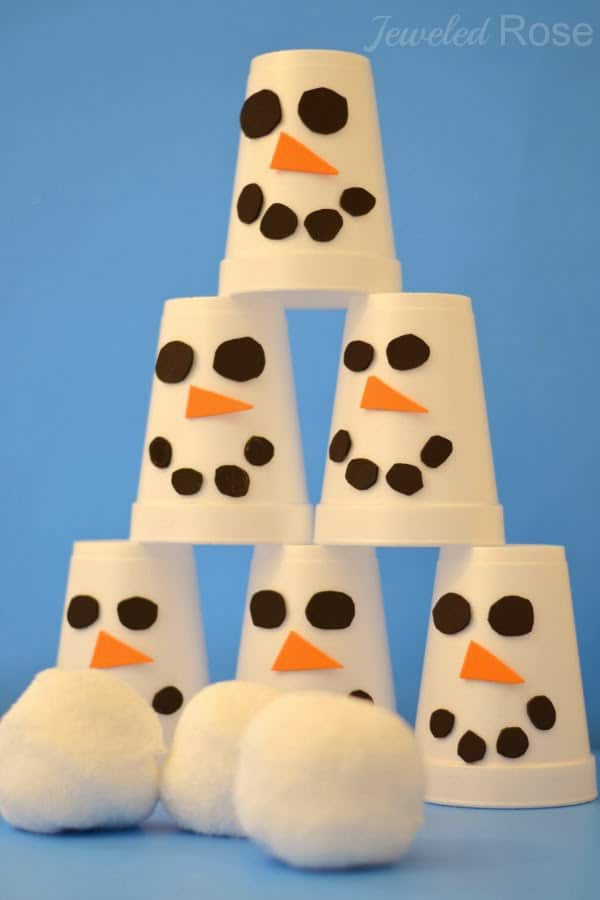 I can't even begin to describe how cute Olaf is in this Olaf Bowling Game from Joy Joie!
Pick up these Frozen bean bags and play your very own Frozen Cornhole Game from Lots 2 Offer!
These Ice Block Races from Mom Endeavors are perfect for an outdoor summer party!
An Indoor Snowball Fight is perfect for any party but especially a Frozen party!
This Musical Snowflakes idea from Walk In the Sunshine combines musical chairs with a Frozen themed twist!
Turn your kids into literal snowmen in this Do You Want to Build a Snowman game from Not Consumed!
Love this Troll Hunt idea from Boy Eats World where you hide troll rocks and let the kids find them!
Make your own Frozen inspired Easter eggs then play this Frozen Egg Relay
Printable Disney Frozen Games
Unlike the active ones above, these Frozen games are easy to prep ahead of time. Just print and go! Some of them are active but most will be great for when your group wants a little down time.
Forget pinning the tail on a donkey and Pin the Nose on Olaf in this cute game instead!
Who doesn't love a good game of bingo? Print out this Frozen Bingo Game from Clip Art 911 and play all night long!
Use these Frozen Mad Libs from Clip Art 911 to be even funnier than Olaf!
Or you can just order this Frozen memory game for some Frozen fun you don't even have to print!
Prizes for Frozen Games
You can't play games without little prizes for your princesses and princesses. Here are a few of my favorite Frozen inspired prize ideas!
More Disney Games