Harry Potter games are so much fun! Whether you're a Hufflepuff or Gryffindor, grab your Butterbeer and take a look at the best Harry Potter party games and Harry Potter trivia games. Accio!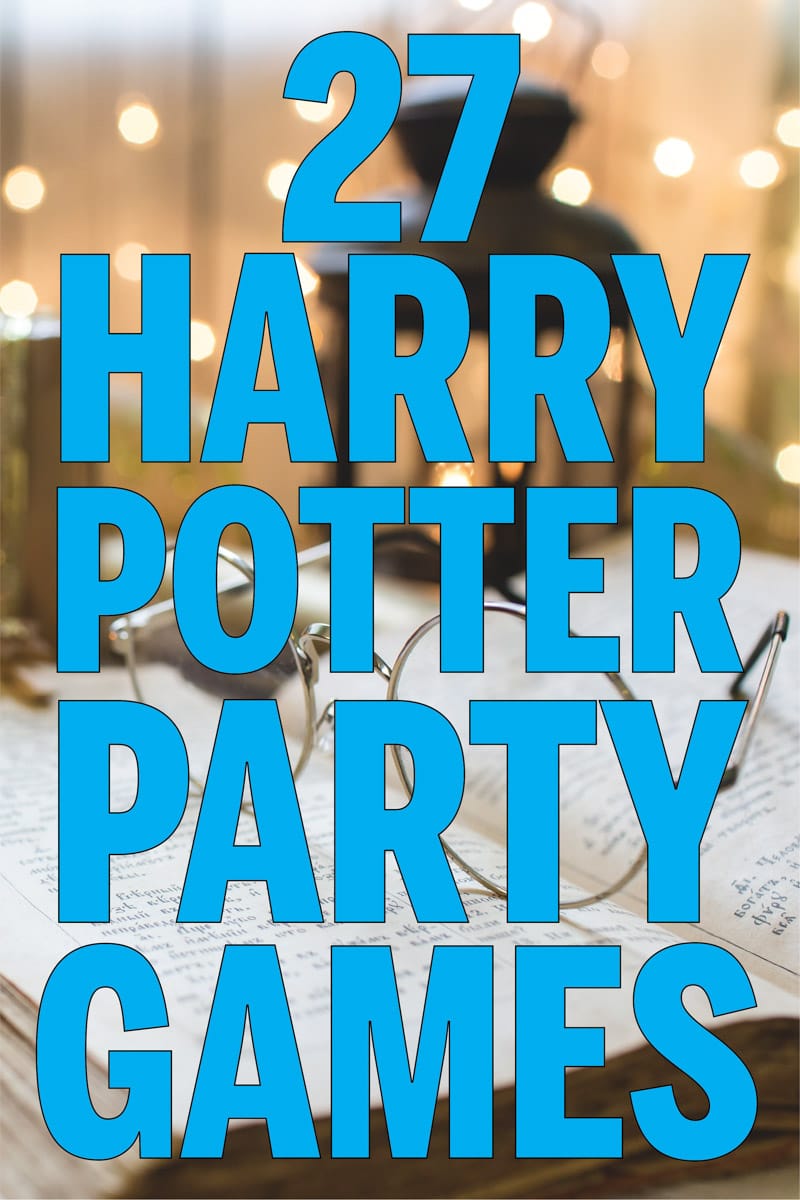 This post contains affiliate links. If you purchase anything via these links, I may receive a small commission at no additional cost to you.
We are big Harry Potter fans in my household. A few years ago we visited Hogwarts at Universal Studios and had a blast! Staying at the Loews Portofino Bay Hotel was one of the highlights of the trip.
Reminiscing about that trip got me in the wizarding spirit. Here are all the Harry Potter games you could ever need.
From Harry Potter printable games, to Harry Potter Trivia and Harry Potter Board games, I've got everything you need to keep your muggles entertained, Hogwarts style! Plus, a delicious Harry Potter butterbeer recipe if you need some refreshments for your game night!
Harry Potter Party Games
From classic games you probably grew up with, to new and inventive games, these Harry Potter party games will be a hit at your next party.
Start things off with a classic game of Harry Potter charades! With over 80 unique words in this set, you'll be able to play all night long if you want! Just make up a few of your favorite Harry Potter recipes and print this out for a night of fun!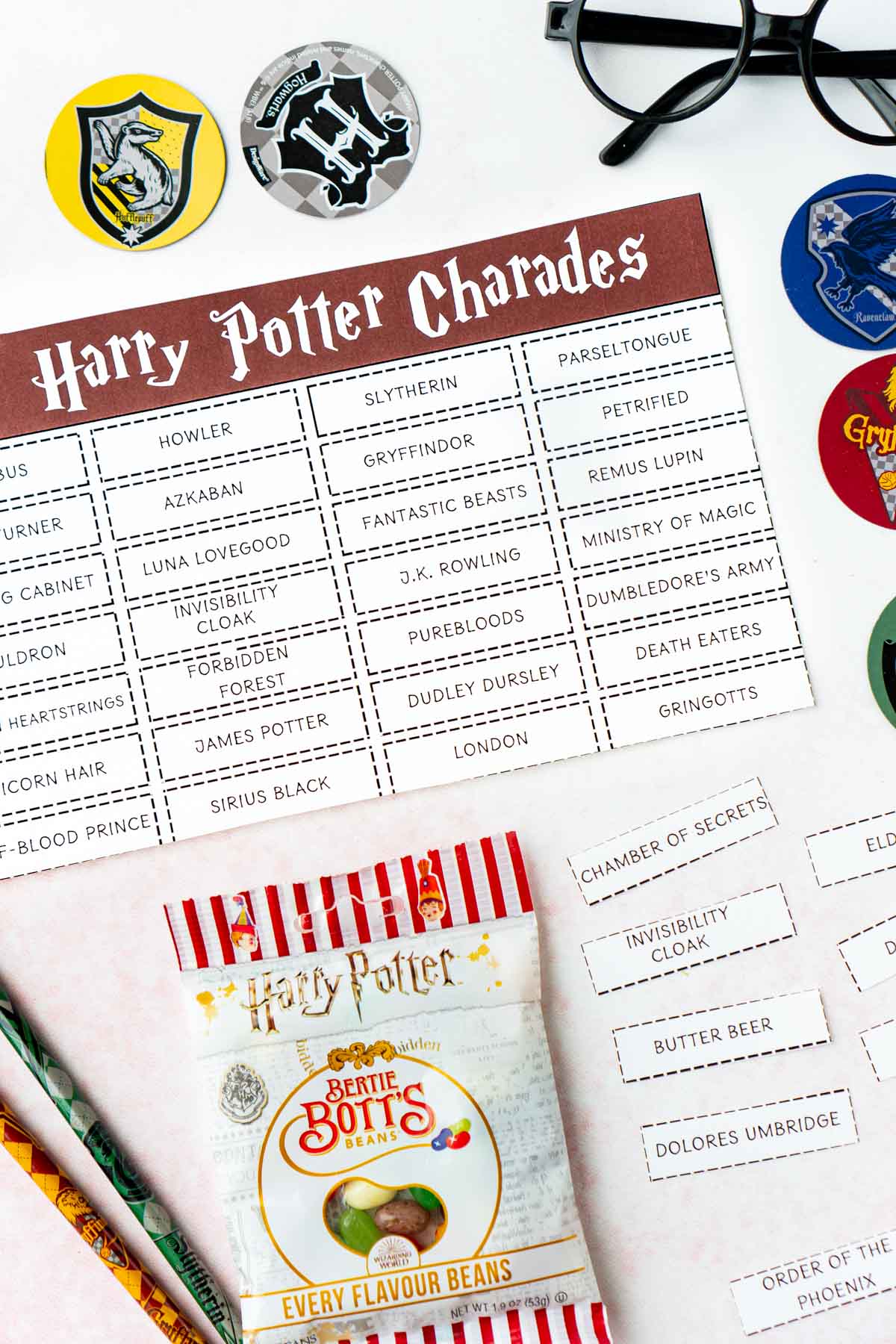 Switching up the classic pin the tail on the donkey is simple no matter what your theme. Remember my pin the gold on the rainbow game? Put your artistic skills to test with this pin the glasses on Harry game.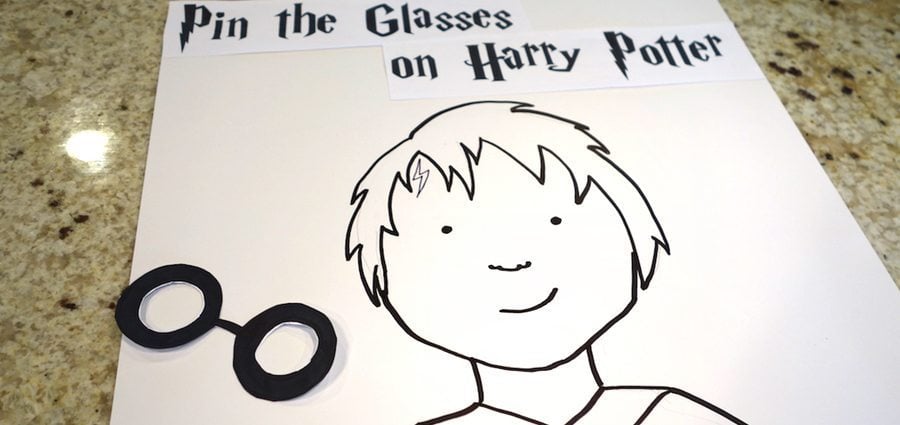 See who can get their teammate to guess a Harry Potter inspired word without saying the danger word in this fun Harry Potter danger word game! Free printable with over 60 words!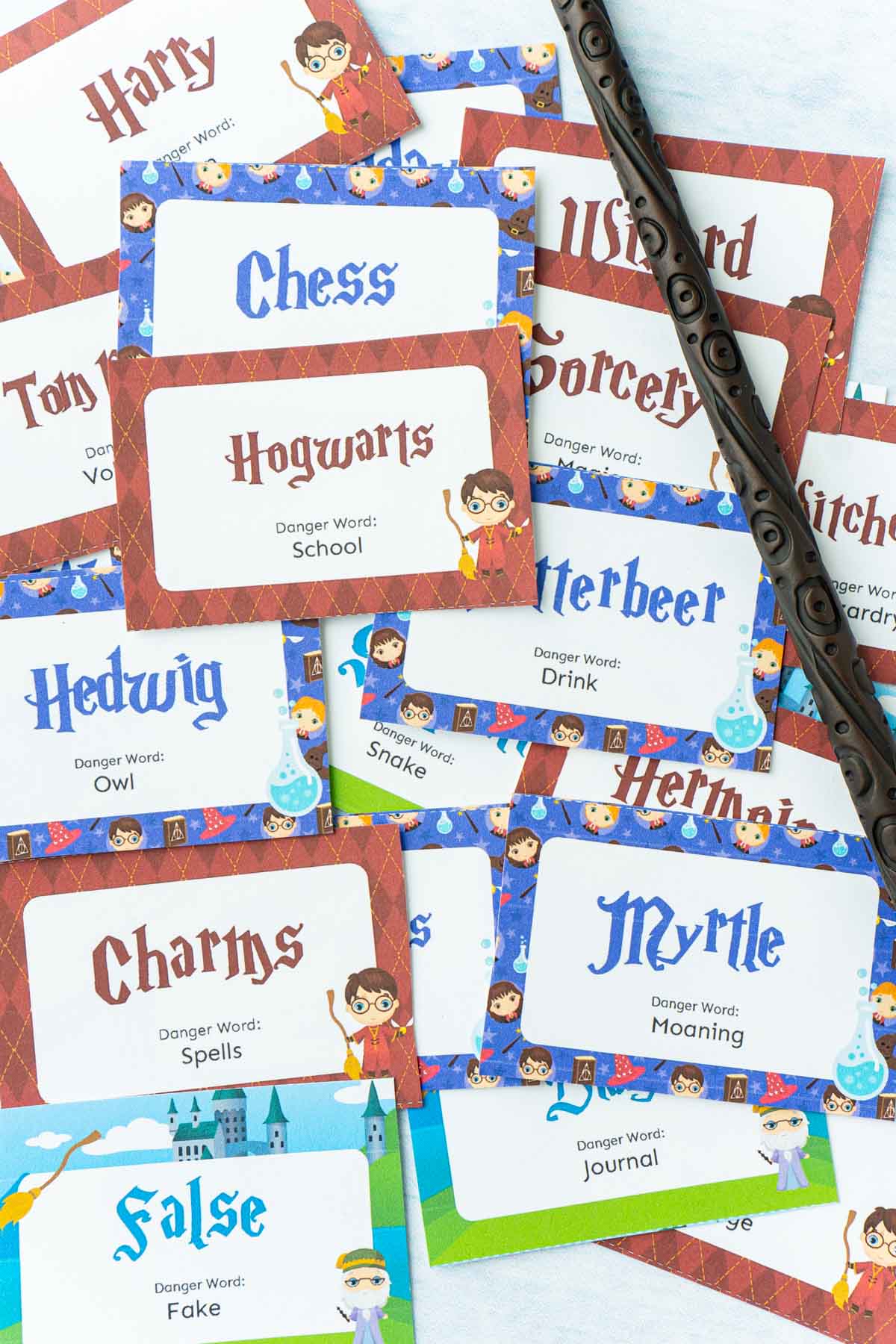 Channel your inner Seeker with this easy diy table quidditch. End the game by sinking the snitch and celebrating your victory. And remember, no blocking allowed.
Guests can make their own Harry Potter wand with this how to make Harry Potter wands tutorial. Bonus, wands can go home with guests as a party favor!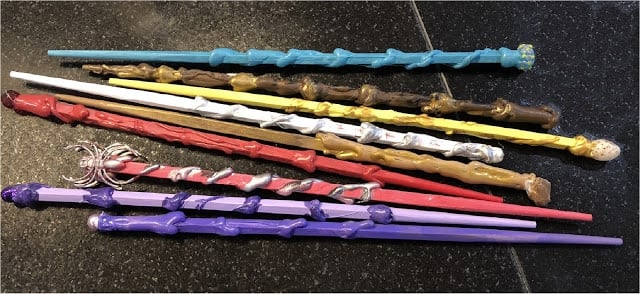 Let's see, what was Luna Lovegood's patronus? This Minute-to-win-it Harry Potter Patronuses game from Holly's Home has guests match as many patronuses as they can in one minute.
Here's an activity that will keep kids busy! This making fun potions class would be so fun to take or teach!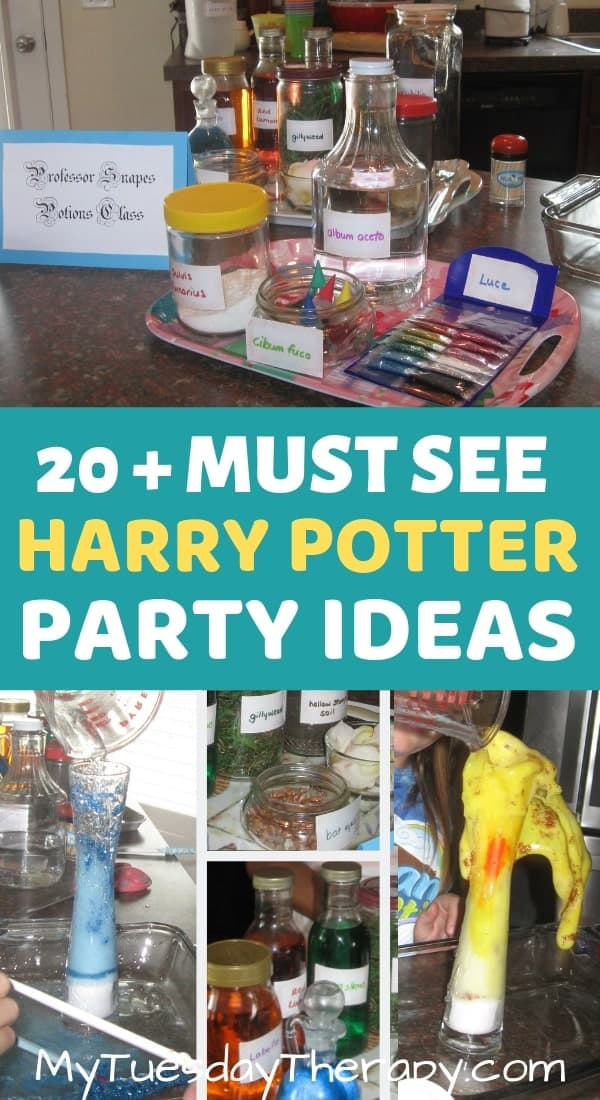 There's no limit to the number of games you can play with your Harry Potter playing cards. This deck lets you play your favorite card games in Harry Potter fashion.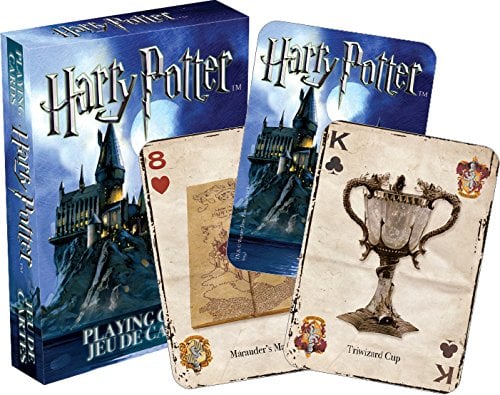 Here's another DIY Quidditch Game, this one only uses hula hoops and a little PVC pipe. Super easy!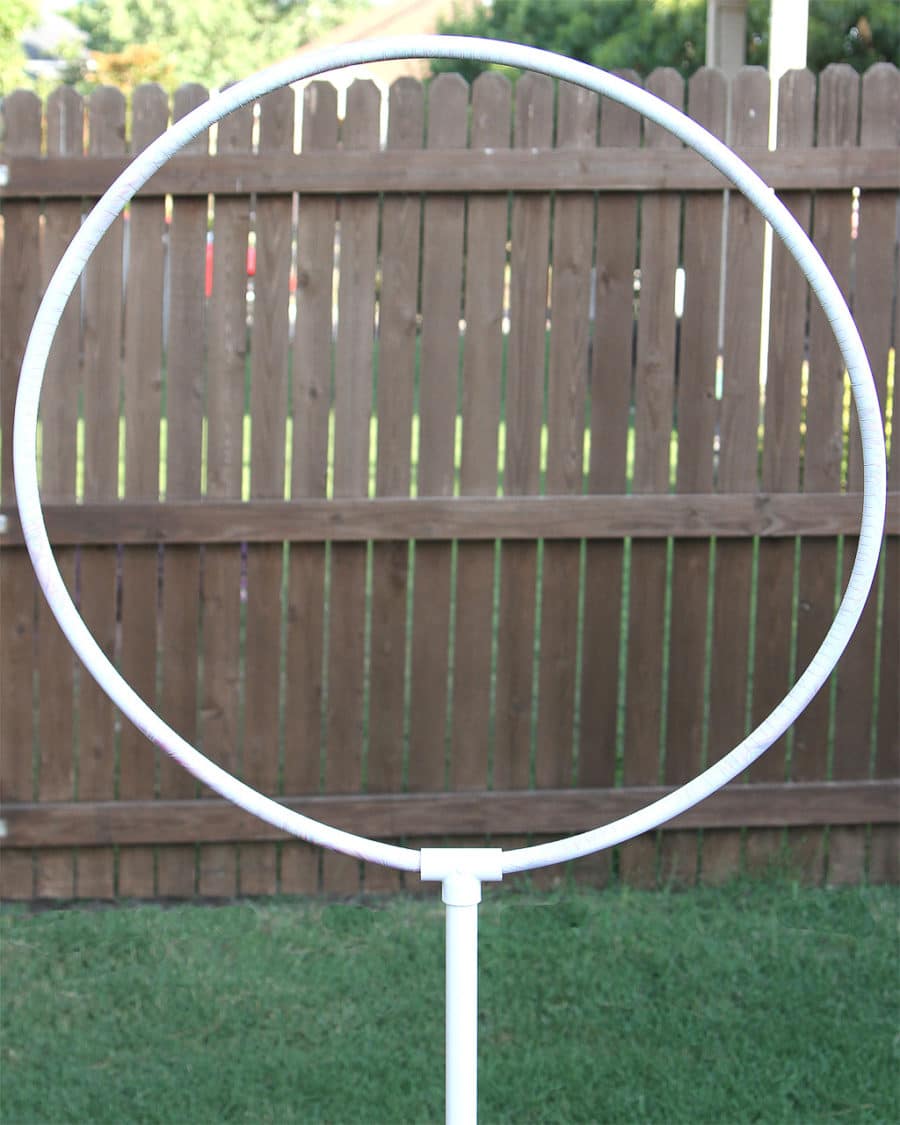 Remember making those paper cootie catchers in elementary school? This Harry Potter fortune teller from The Suburban Mom will bring you back and have you acting like Professor Trelawney.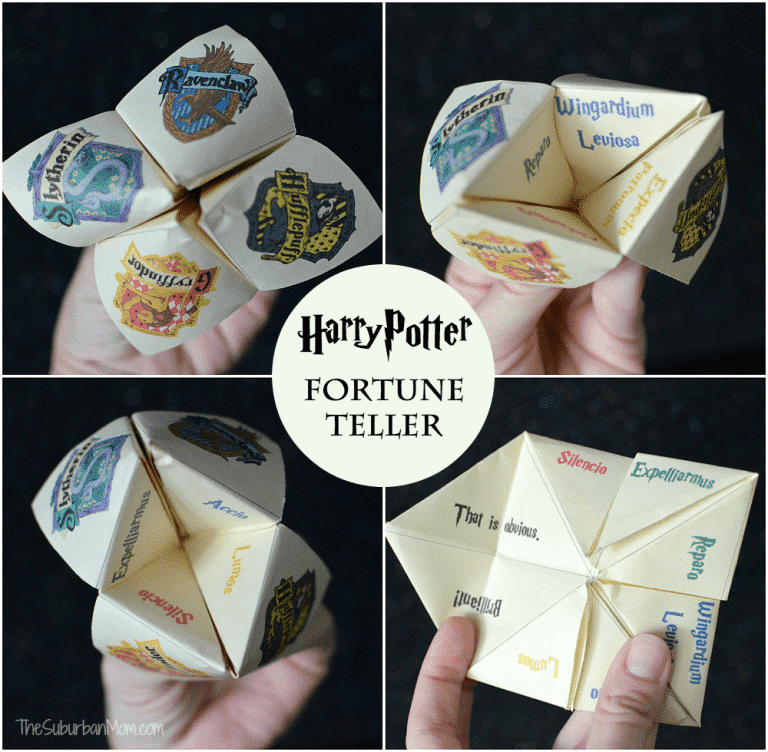 Here are a variety of Harry Potter Minute to Win It Games that you can play at your Harry Potter party. You know I love me some good minute to win it games!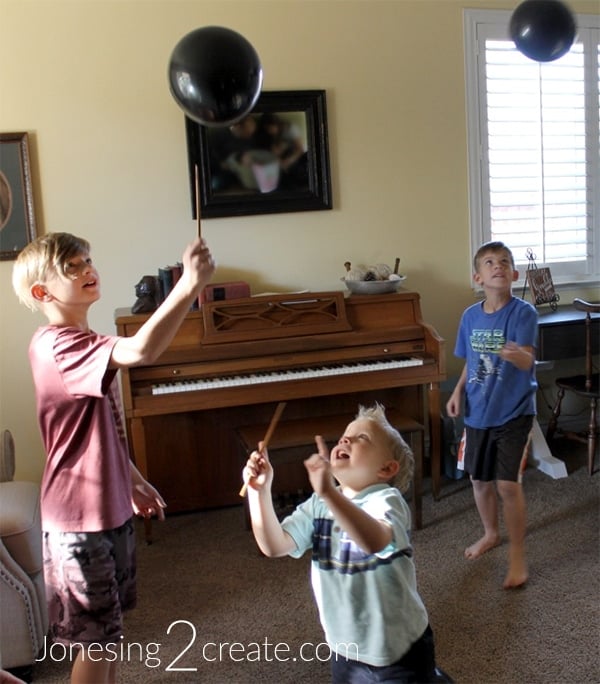 Hide golden snitches throughout your party space and play Catch the Golden Snitch Game. Those little wizards will be searching high and low.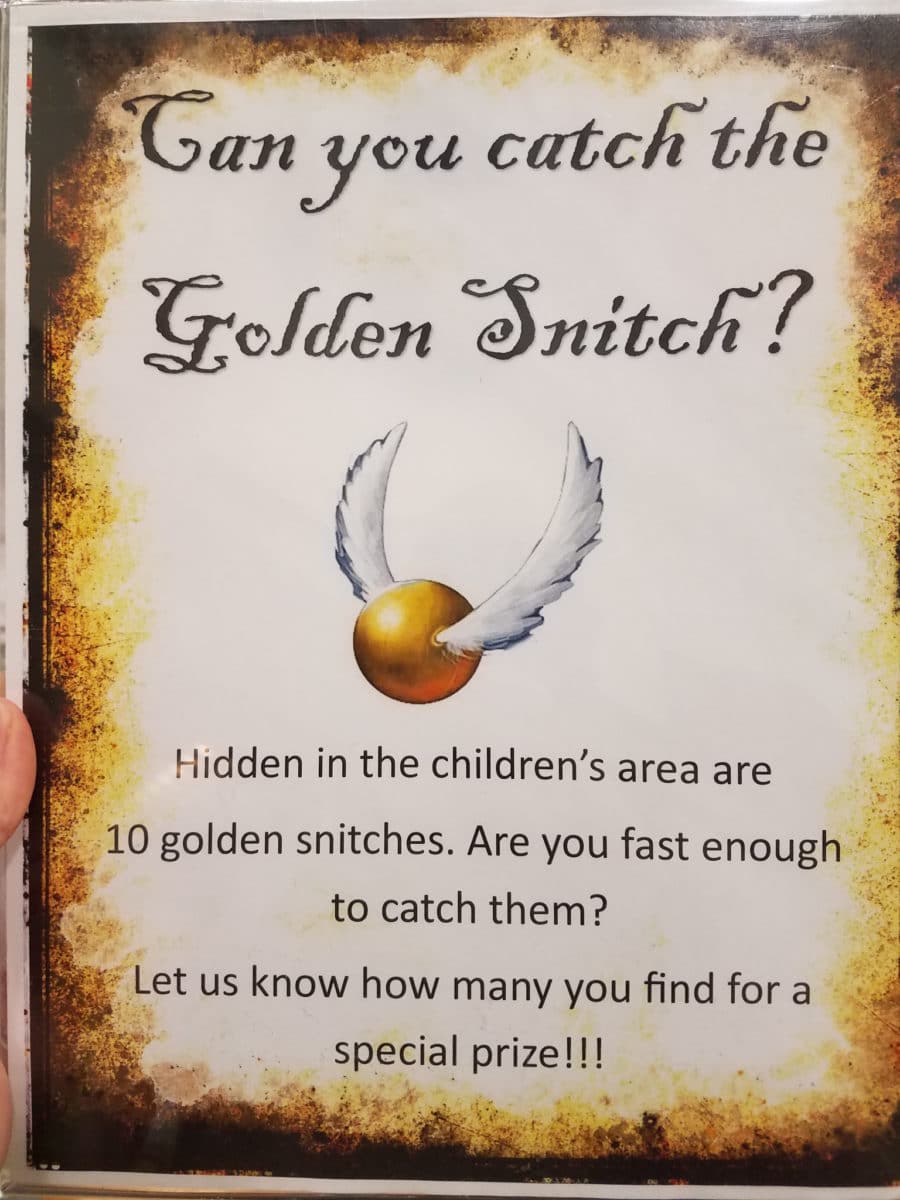 What's in the box? The Guess the Artifact Game has guests stick their hands through a box and determine what mystery item is inside.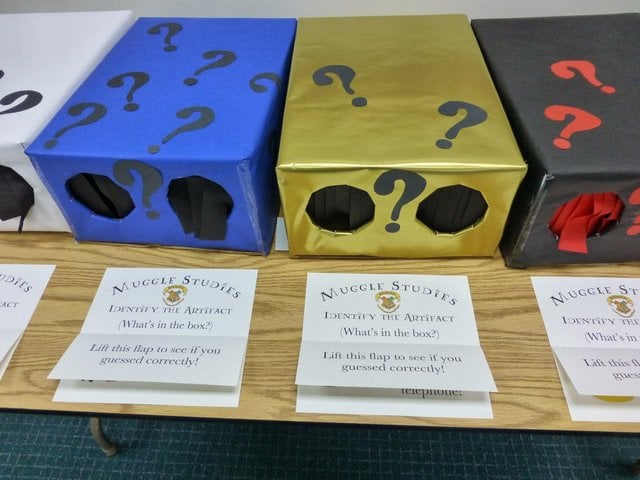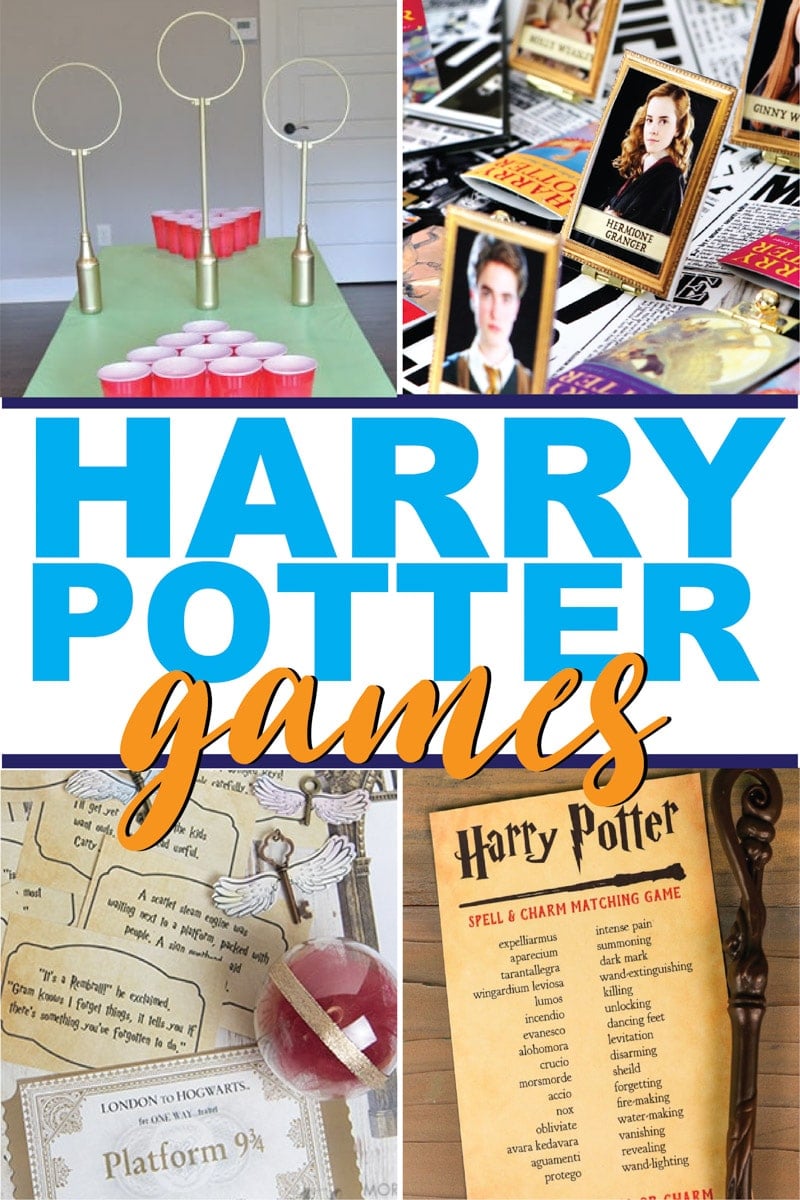 Printable Harry Potter Games
Download these Harry Potter printable games. They'd be be so fun to play with your own Ron or Hermione.
Would you rather be in Dumbledore's Army or a Member of the Phoenix? These are the decisions you'll have to make in this Harry Potter Would You Rather printable game. Download all the cards and play with as many muggles as you wish!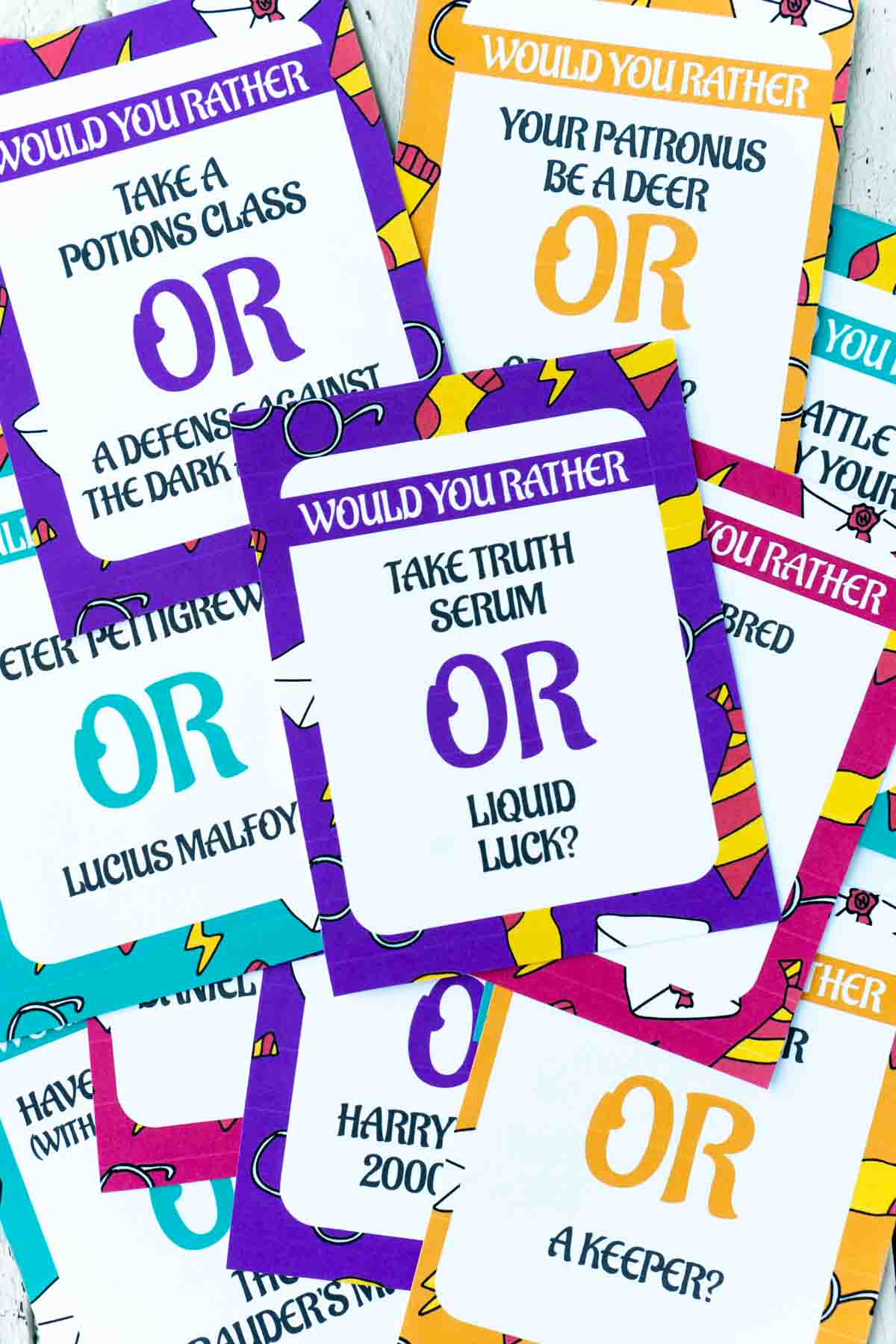 See how well you know your favorite and (least favorite) Harry Potter Characters with this free Harry Potter Character Scramble from Hey, Let's Make Stuff.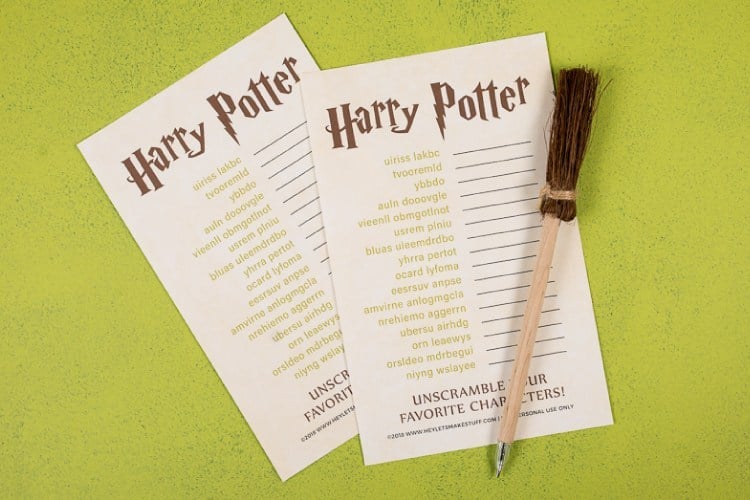 Bingo games are so simple and entertaining. This Harry Potter Bingo Game will create plenty of M-A-G-I-C.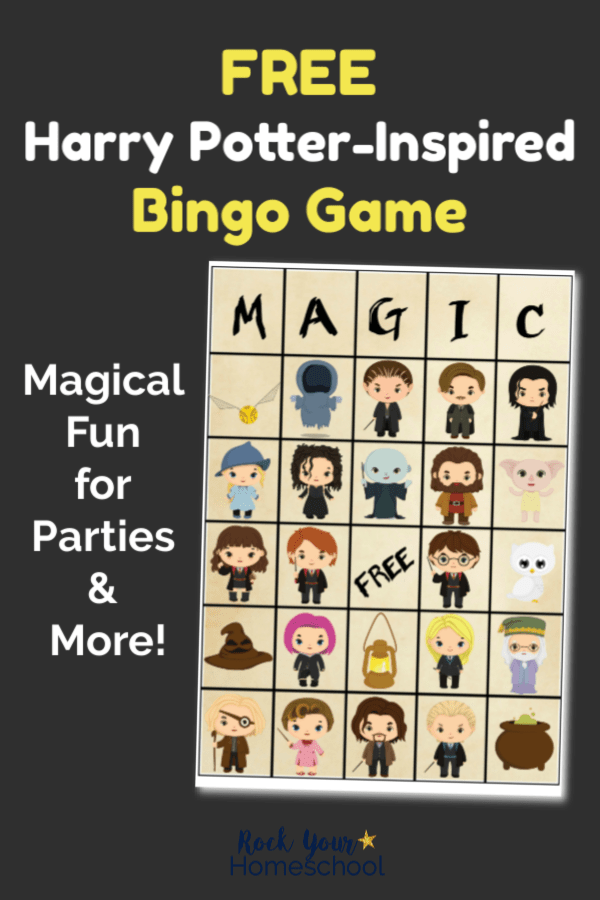 Look for and find your favorite characters in this Harry Potter Word Search. This would be fun for all ages.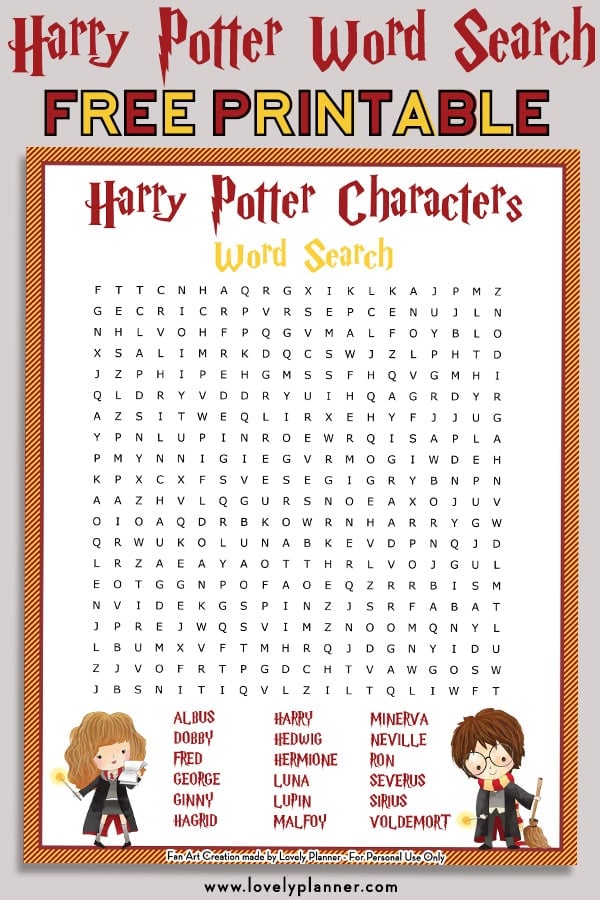 Expelliarmus! Crucio! Match the spells or charms to their effects in this Harry Potter Spells & Charms matching game.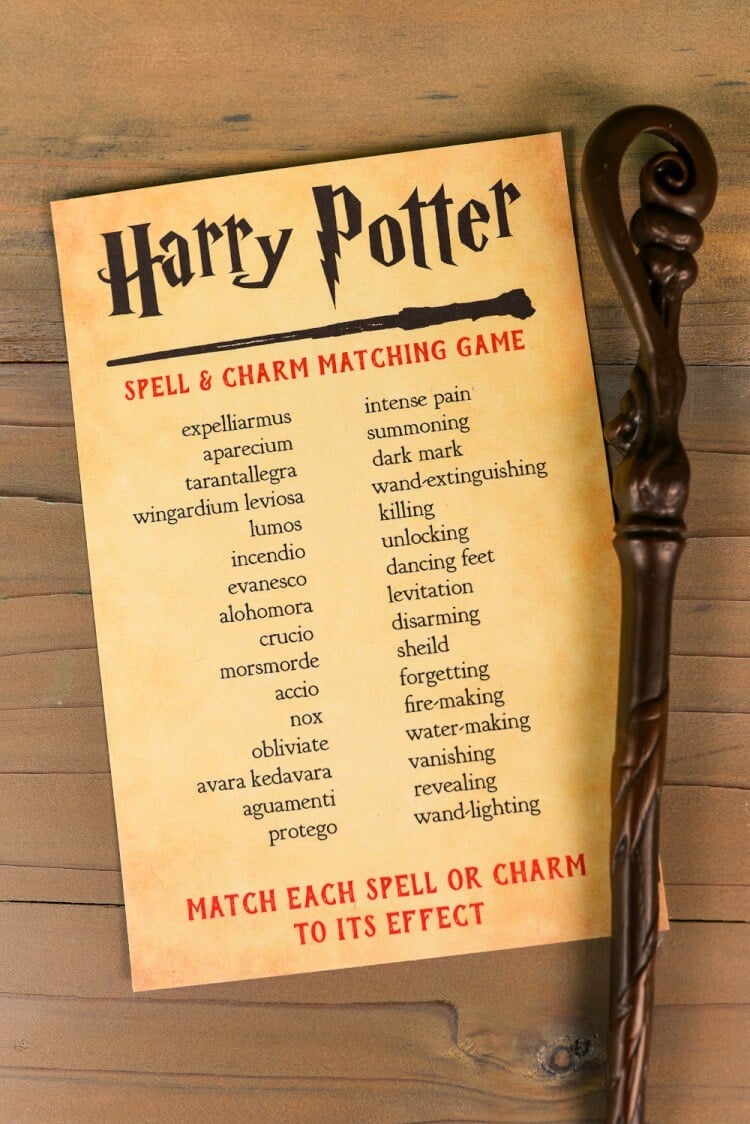 Harry Potter Trivia Games
Think you're a Harry Potter whiz? Put your knowledge to the test with these Harry Potter trivia games.
This printable Harry Potter trivia comes with two sets of questions – easy questions and more challenging ones for the true Harry Potter fans. Perfect for an at home trivia night or movie night activity! Grab some pumpkin pasties and see how well you really know the movies!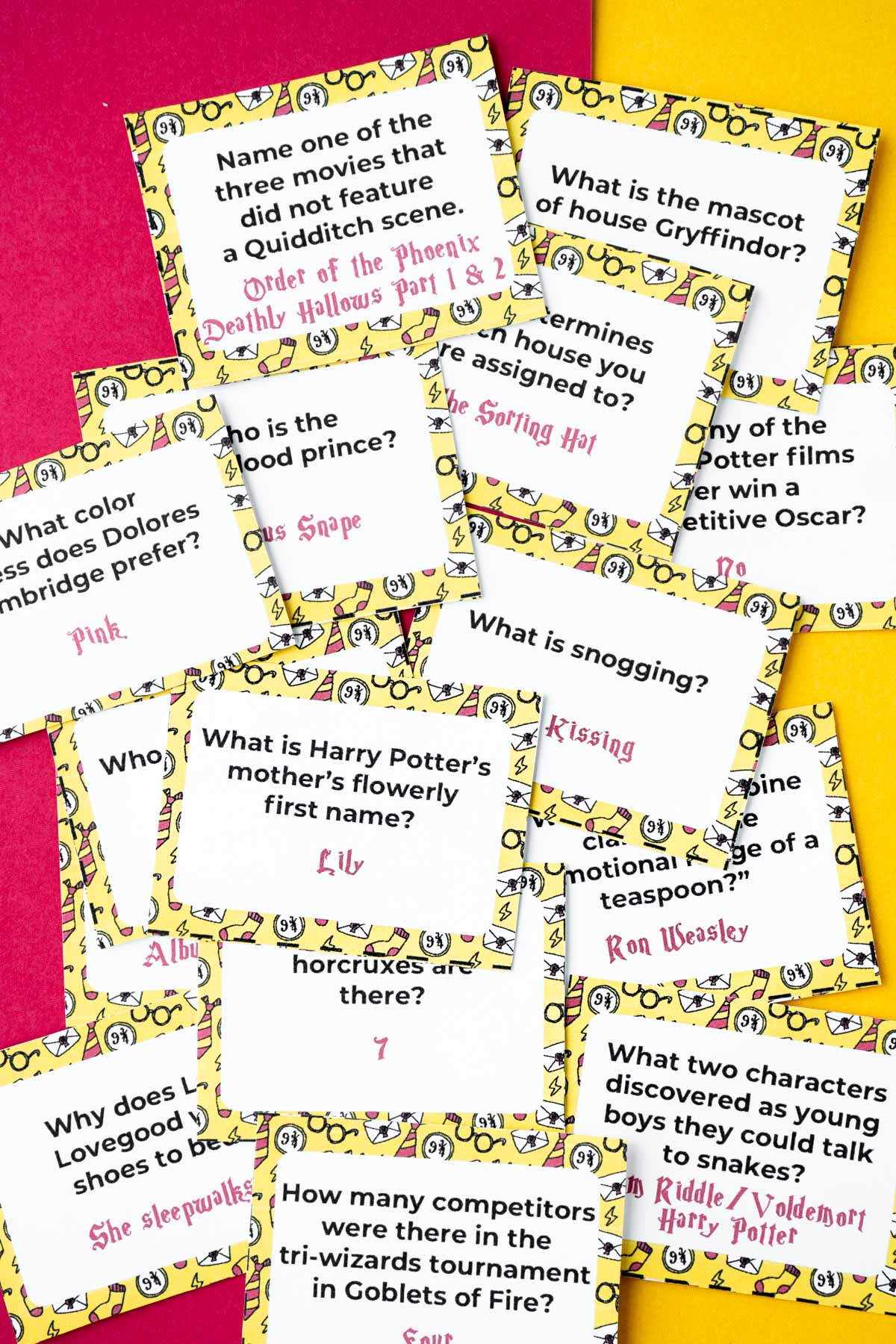 This party game and Harry Potter Wizard Quizzes includes a word find, Alphabet Game, and sorting quiz to see which house you'd go into.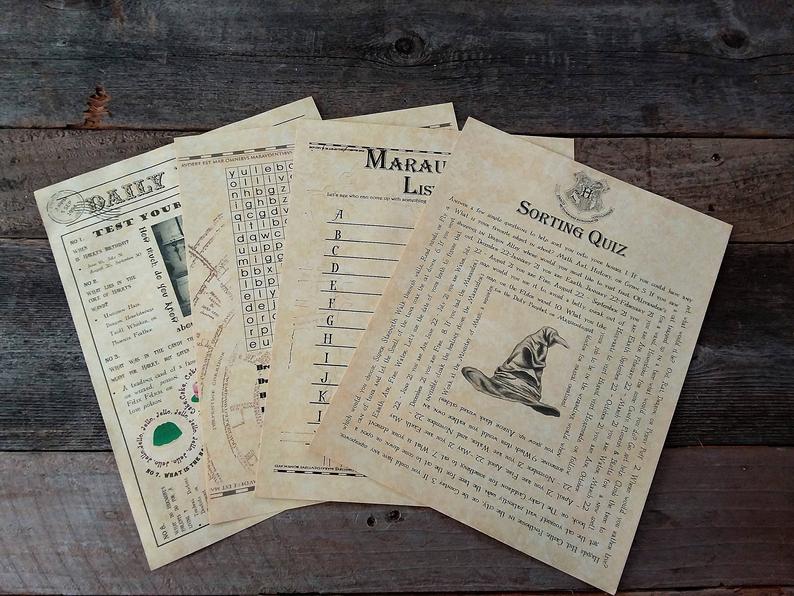 I love scavenger hunt ideas and this Harry Potter scavenger hunt is a super fun way to celebrate Harry Potter! Send kids around the house (and outside) searching to find clues, all with riddles written inspired by Harry Potter! While a little Harry Potter knowledge is helpful, it's not essential so everyone can enjoy!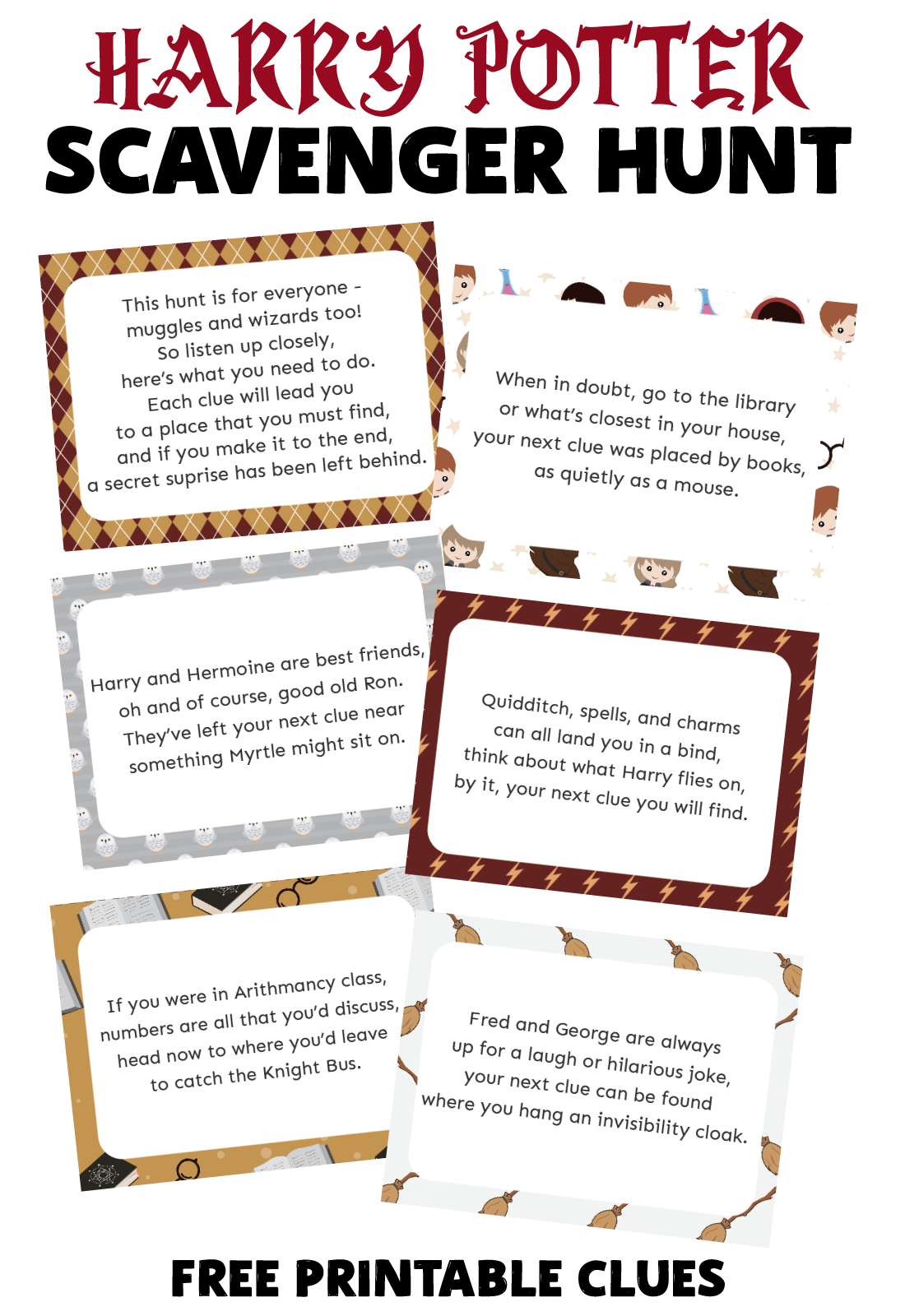 Harry Potter Board Games
Board games are a great way to get people around a table. These Harry Potter board games take our favorite book and combine it with some of our favorite games.
The classic game of UNO, Harry Potter Style! Harry Potter UNO is played the same way as UNO but with your favorite friends—Harry, Dumbledore and more.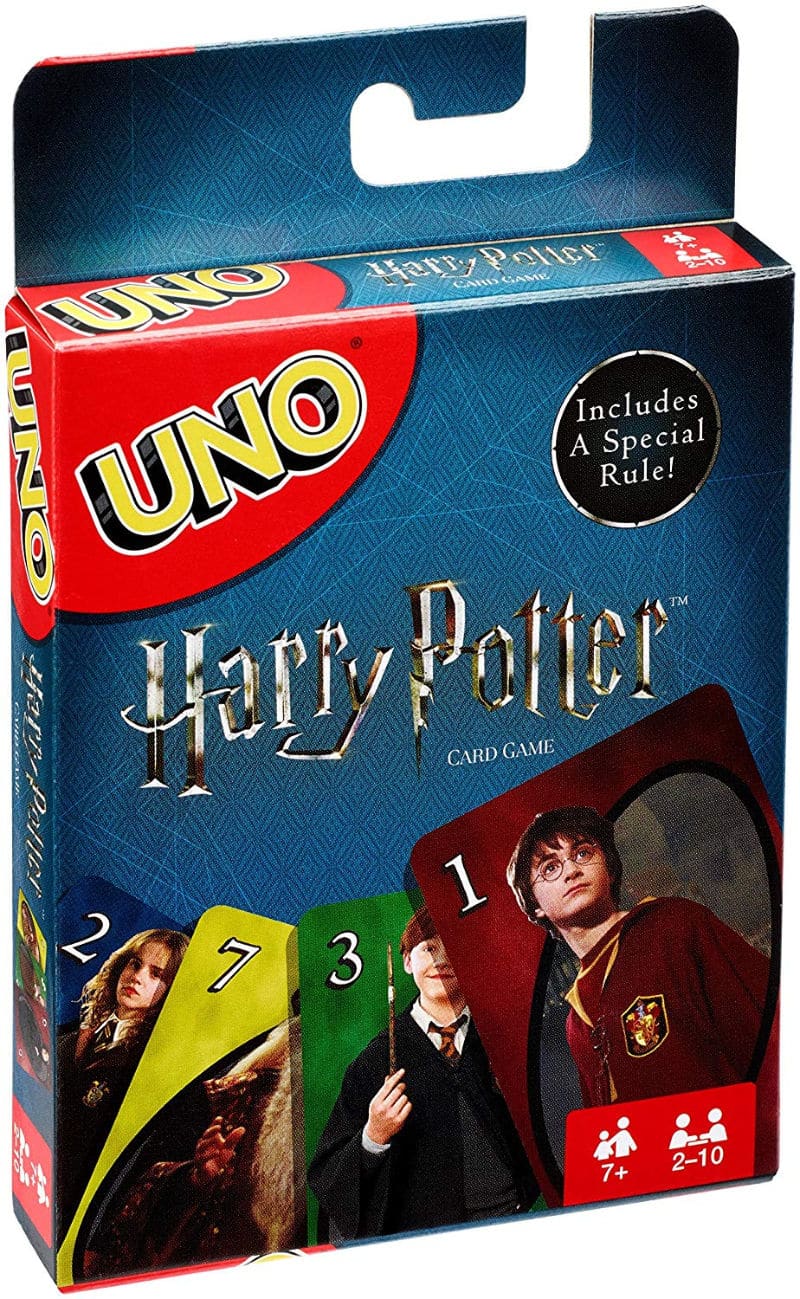 Earn chocolate frog tokens as you try to guess which character is on your head in this Harry Potter themed Headbandz Game.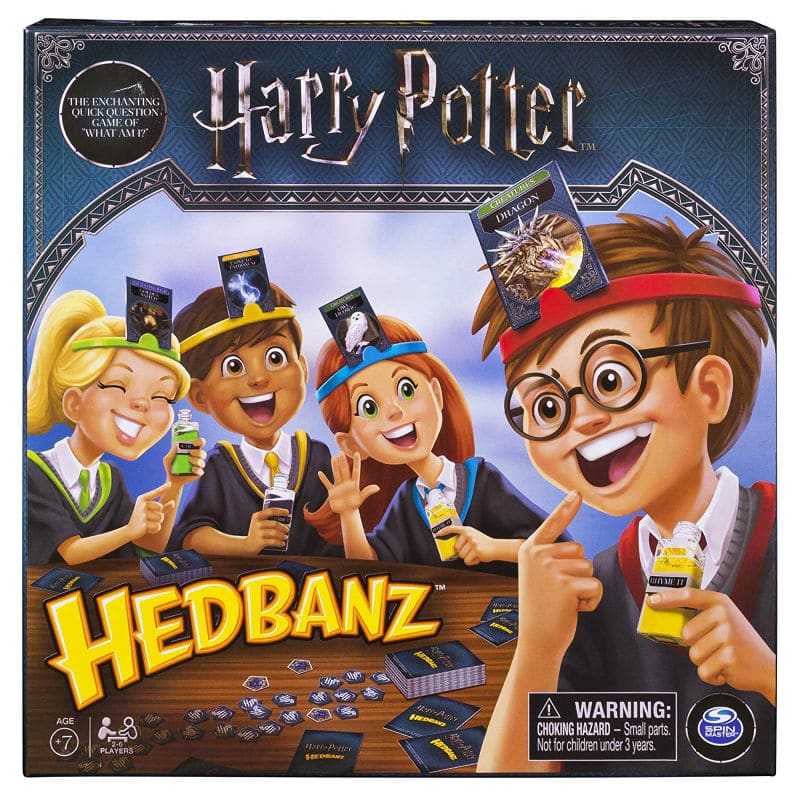 Was it Bellatrix Lestrange at Malfoy Manner or Dobby in Diagon Alley? The Harry Potter Clue Board game is such a fun twist on a classic favorite.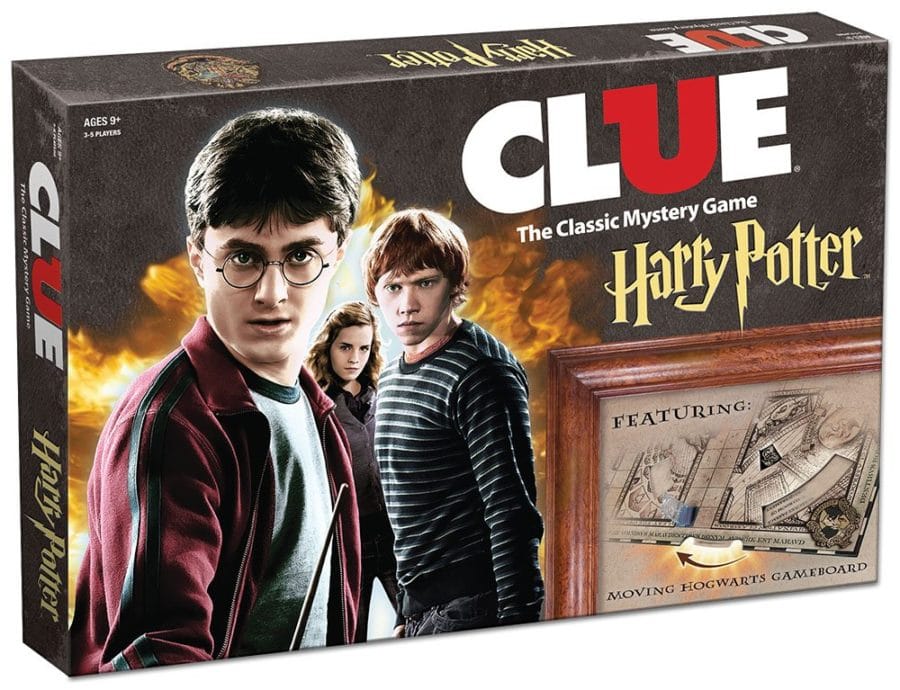 Think you know everything about your favorite wizarding world? This Trivial Pursuit game has more than 600 questions and will put your knowledge to the test.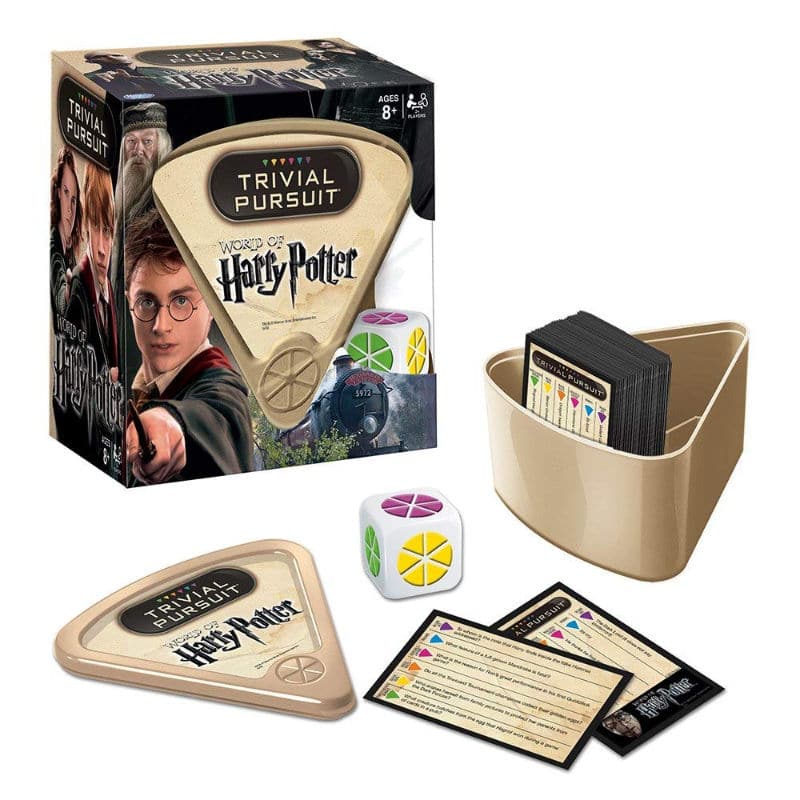 Play this game at home or take it on the go. The Harry Potter Match Board Game is similar to connect four, but with a few twists.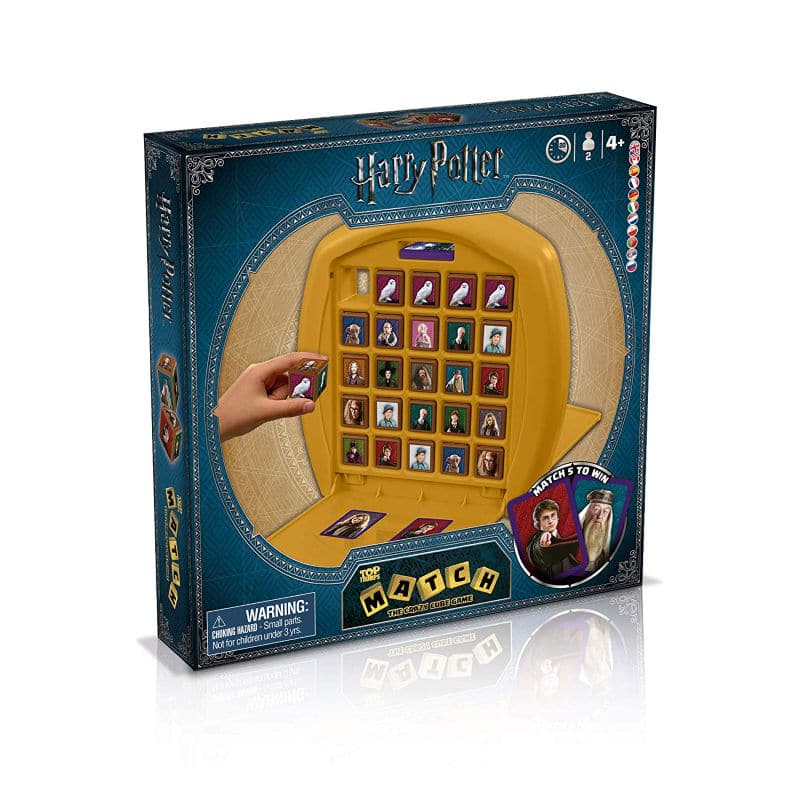 Other Harry Potter Activities
Bring Hogwarts to your house with even more Harry Potter activities.
Make your own mandrake easily with this Mandrake made easy game. All you need is a little model magic and some basic craft supplies.
Create an awesome photo booth with this Platform 9 3/4s photo op. This would be super simple and really give your Harry Potter party the real feel.
Set the scene of the Great Hall with these floating candle decorations. This extra touch will really make you feel like you're at Hogwarts!
Make your own DIY Harry Potter Guess Who Game, like Karen did. It's just like the classic Guess Who? but with our favorite Hogwarts characters.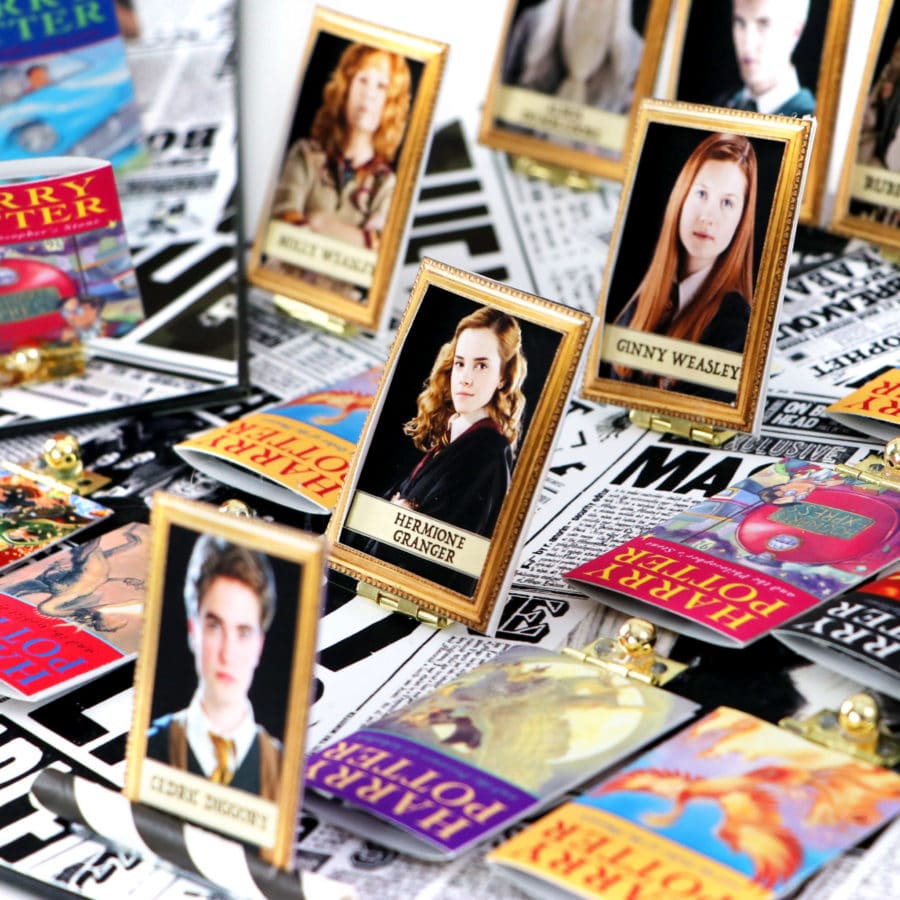 These magical games are just like being in Hogsmeade. Have fun playing your own Harry Potter games and send me an owl if you enjoyed any of these Harry Potter games!
And while they may not be a game, these Harry Potter coloring pages would make great entertainment options too!
More Movie Inspired Games
Love having movie nights or hosting movie themed parties? You'll love these other movie themed games!