Celebrate your graduate by sending them on this fun graduation scavenger hunt with their graduation present at the end! All of the clues are graduation themed and will have your graduate trying to come up with the answer to find their next clue!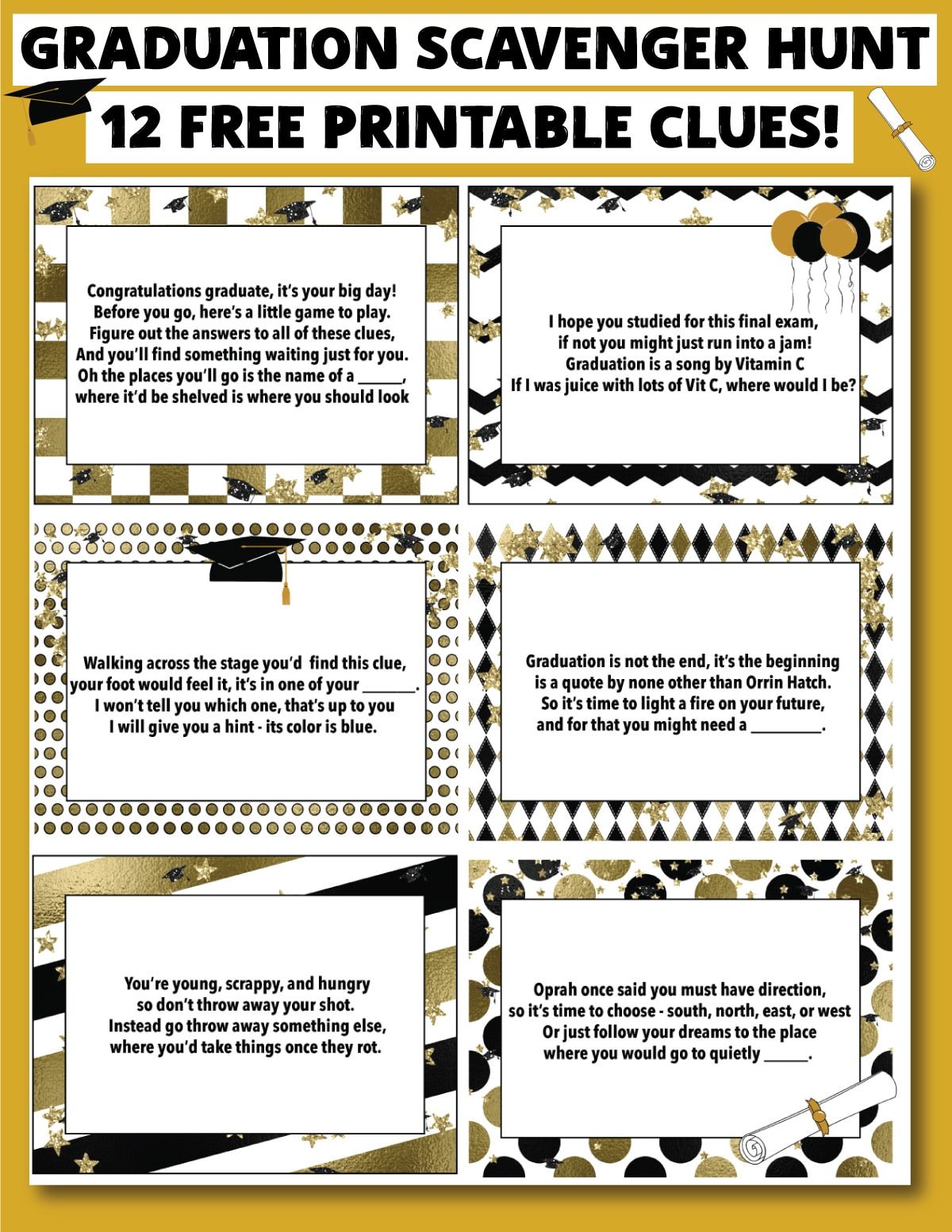 It's been a long time since I've made a new scavenger hunt. I have tons of scavenger hunt ideas already but haven't written one with riddles in a while.
But with graduation right around the corner and so many readers asking for scavenger hunts for older kids and teens, I thought a graduation scavenger hunt would be fun!
Because let's face it – scavenger hunts are aren't just for little kids, especially if the clues are challenging enough to make them think!
This scavenger hunt would be a super fun way to give a graduate a graduation present (any of these high school graduation gifts would be great at the end)! Not only is it fun to try and figure out the clues, the scavenger hunt actually builds up the anticipation for the gift at the end, which is always fun!
Graduation Scavenger Hunt Clues
This scavenger hunt includes twelve different clues. They're not in any particular order (other than the first and the last clue) so you could easily put them in whatever order you want. Use all of the clues, use some of the clues – totally up to you.
Since this is designed to be more for almost adults, I wrote the clues to be a bit more challenging than say this simple birthday scavenger hunt or this Halloween scavenger hunt.
Your graduate is actually going to have to think a bit to figure out where they're next clue is!
I also tried to use some fun quotes, songs, and graduation pop culture mixed into the clues, kind of like I did with my Star Wars scavenger hunt using Star Wars movie quotes!
Tip!
If you've never done a scavenger hunt before and need instructions for setup, check out this Christmas scavenger hunt post. You'll do the exact same thing, just with these clues instead of the Christmas one.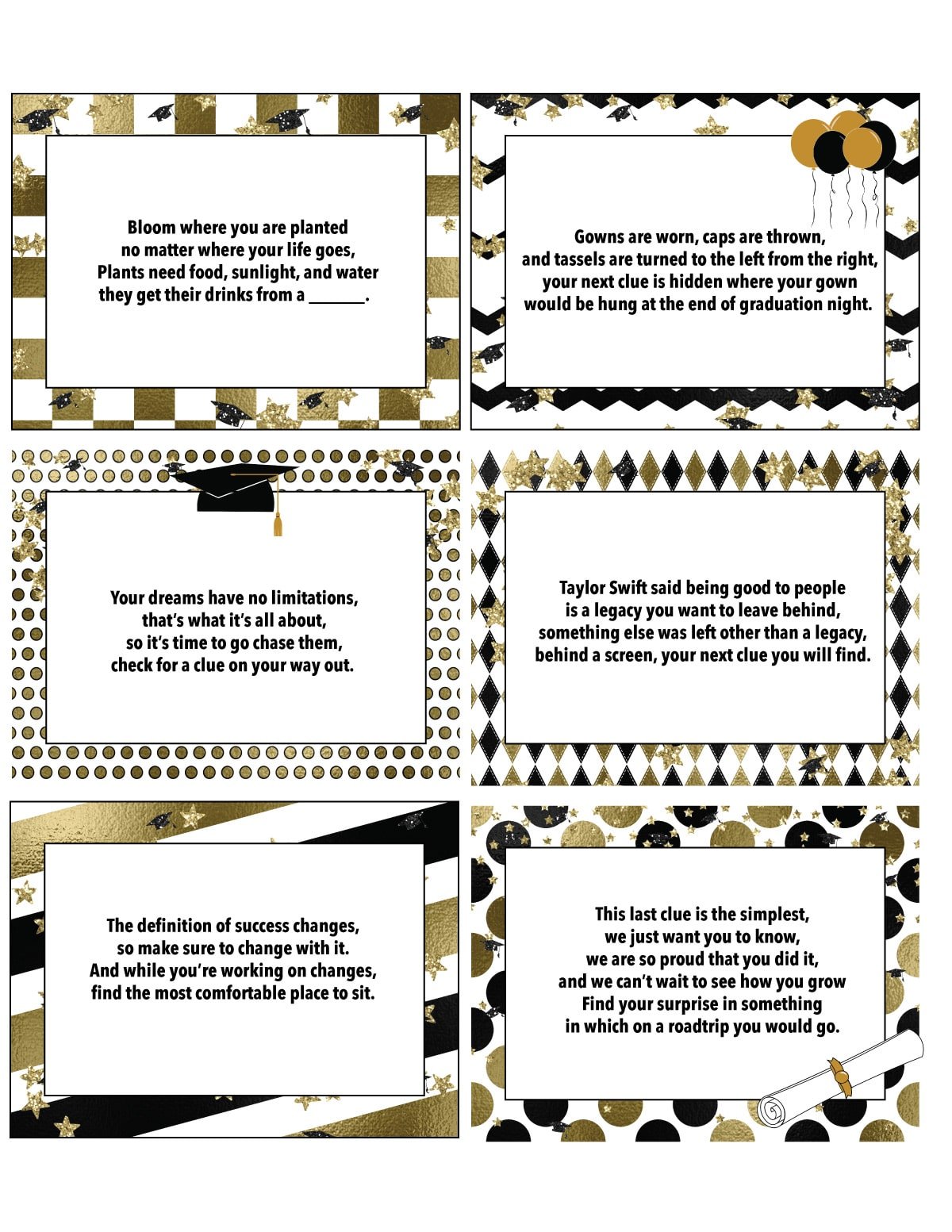 More Graduation Ideas
Download the Graduation Scavenger Hunt
Enter your first name and email address in the box below. You'll immediately be sent an email with a link to download the graduation scavenger hunt.
If you do not see the form below, click here to get to it.
The PDF will include:
Twelve graduation scavenger hunt clues
Instructions
Answer key (to tell you where to hide the clues)