I shared this fun DIY field goal post project on Sugar Bee Crafts a few weeks ago but wanted to make sure you all saw it here as well because it's such an easy tutorial!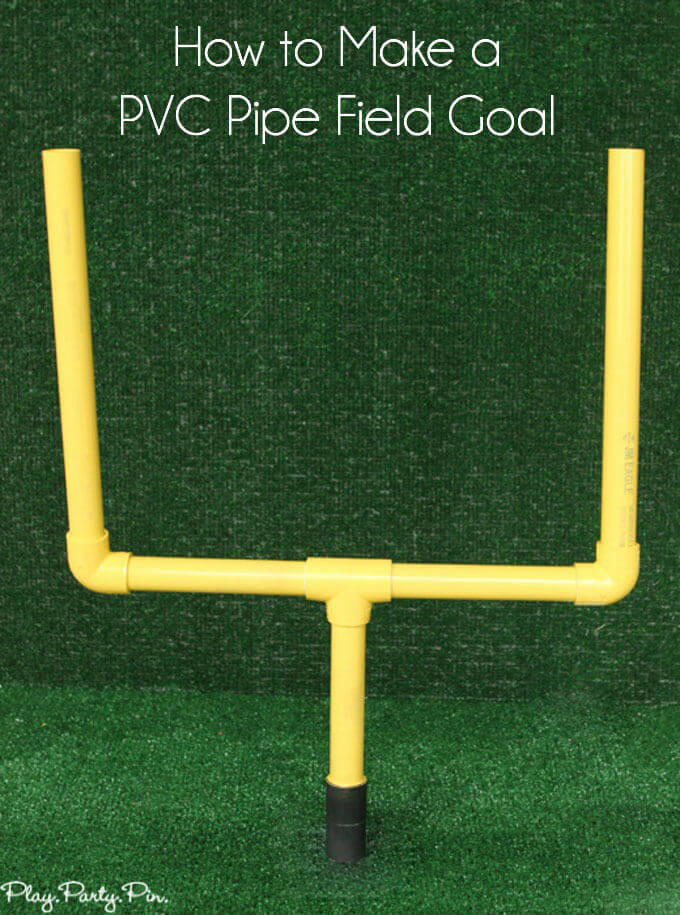 And make sure to scroll down all the way to the end for some other amazing tailgating party ideas!
I made these DIY football goal posts for my game time party I hosted a few weeks ago, and they really were the star of the party table! They are so simple to make with just a few things you can pick up at your local hardware store. The instructions below make two equal sized field goal posts to put on either end of your table.
Supplies:
One 3/4 inch x 10 foot white PVC pipe cut into the following sizes (you'll have a little bit of extra)

Four 12 inch pieces
Six 6 inch pieces

Four 3/4 inch elbow connectors
Four 3/4 inch tee connectors
Yellow spray paint
Black spray paint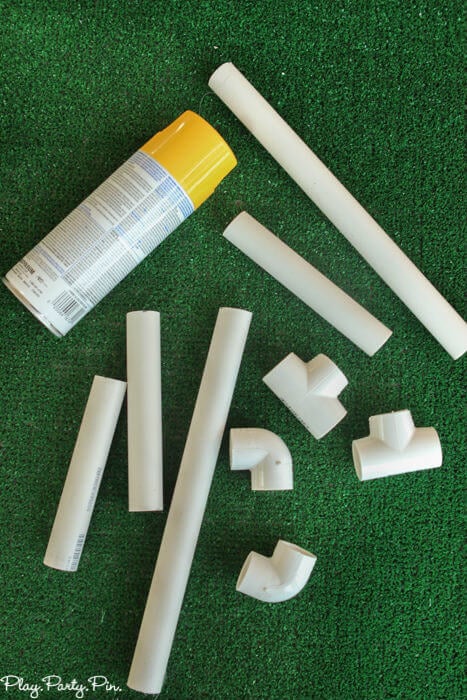 Instructions:
Step 1 – Put together your pieces to form the shape of a goal post using the visual below. You will only be using two of the tee connectors in this step, not all four.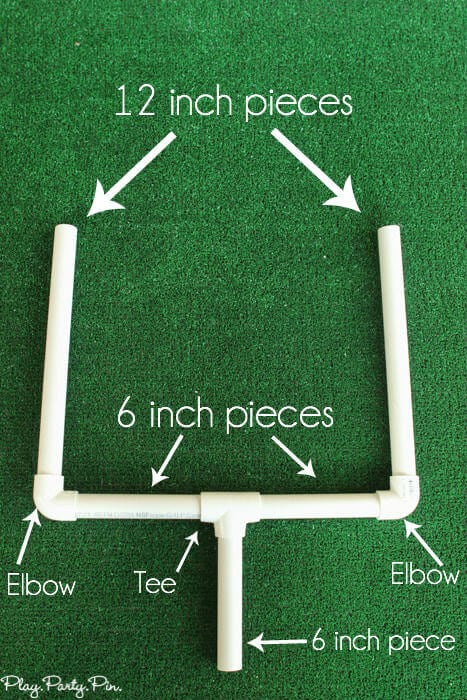 Step 2 – Spray paint your two goal posts yellow. Stand up and allow to dry. While the goal posts are drying, spray paint the second tee connectors black and allow to dry.
Step 3 – Once all of the paint is dry, add the black tees to the bottom of your goal posts to make for easier standing. The goal posts should stand okay on a flat surface. If you're putting them on a not so flat surface, you can add a coaster or other flat surface to help level the posts for standing.
And now you have perfectly sized field goal posts for your football party! Here's a photo of the field goal posts in action. You can see the rest of the photos and ideas in last week's football party post.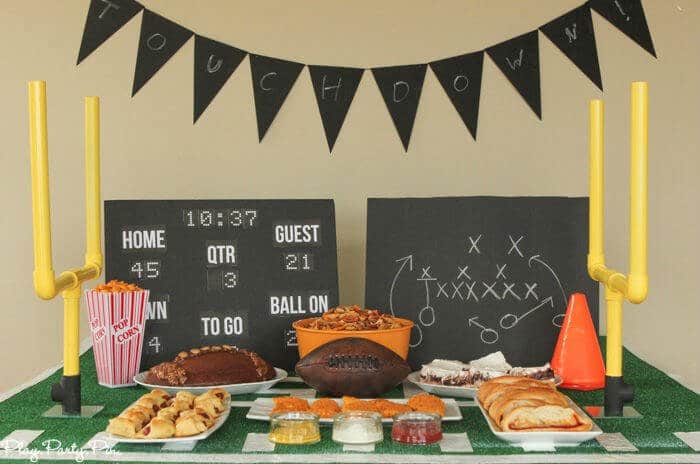 Remember all of those tailgating party ideas I promised? Everything you could ever need from food to party ideas and more all right here. Click on the images below to be taken to the individual posts for more details.