Start a new tradition this Christmas with these Christmas movie Christmas bingo cards! It's a typical Christmas bingo game with a little movie inspired twist! Simply print the cards, buy some bingo prizes, and enjoy a cozy new Christmas tradition.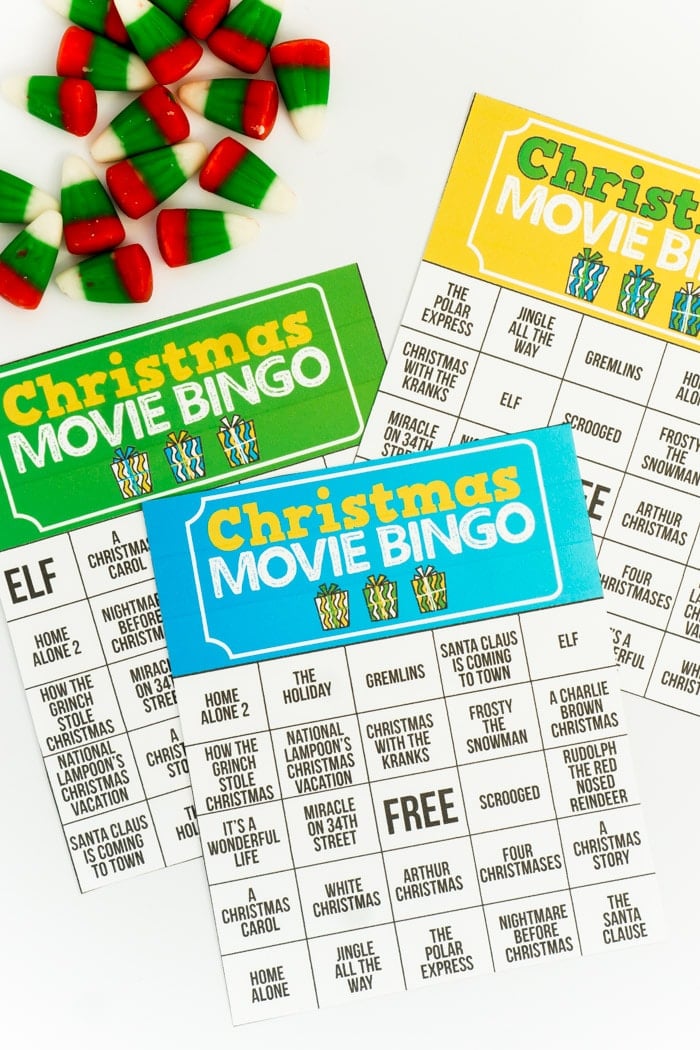 Christmas Eve Bingo Game
One of my favorite family traditions is playing bingo Christmas Eve. The tradition started before I was even born in my Dad's family, and it's been going on for as long as I can remember anytime we're with my family for Christmas Eve.
It's not Christmas Eve without a game of bingo, a pair of new Christmas pajamas, family gathered all around with their bingo cards, and a fire in the fireplace.
Most of the time when we play bingo on Christmas Eve, we play with a regular bingo game and regular bingo cards. I thought it'd be fun this year to mix things up with custom Christmas movie bingo cards that make it a bit more challenging and more fun!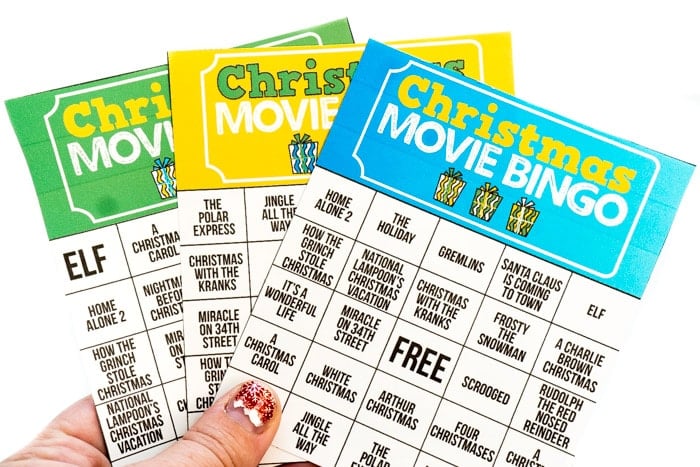 Setting the Stage for a Cozy Bingo Night
Along with the new bingo cards, we're going to play bingo at our new home for the very first time! That means no cozy fireplace and mantle in the background, instead I'm replacing the warm fireplace with a De'Longhi Capsule Compact Ceramic Heater to achieve that same warm and cozy effect without the danger of my preschooler putting his hands on the hot fireplace.
I love that the little capsule heater is lightweight, portable, and warms up in just seconds, so I don't have to remember to turn it on before everyone gets here! I also love that it has great built-in safety features like a SafeHeat function that shuts the heater off if the heater is accidentally knocked over. Because you know things get knocked over in my house! And it's seriously just so cute, you'd never even know it was a heater!
And once Christmas Eve is over, it'll make a great addition to my bedroom to keep me warm with these crazy Texas winters!
If we have some surprise guests (always seems to happen with my family) and need to play in a bigger space, we'll move upstairs to a larger room and use a De'Longhi Radia S ECO TRRS 0715E Radiant Heater instead! It's built for bigger spaces and made to heat up a space until it reaches your desired temperature, all while saving up to 20-40% in energy! And it has smart snap wheels that are preassembled and ready to go, making it easy to move to any spot in your house, wherever works best for a nice competitive bingo game!
You can also set a timer so it runs for a set amount of time and then turns off when you want it to. That's great for someone like me who likes the house warmer during the day and cooler at night to sleep. It's definitely more of a workhorse heater than the capsule I talked about before but both would be great for a cozy family bingo night on Christmas Eve!
Free Printable Christmas Bingo Game
I created 32 free printable bingo cards that have the name of some of the most popular Christmas movies on them. But this isn't just your standard bingo game. Instead of just calling out the names of the movies, I made three different sets of words to call out – quotes, actors, and movie names. You can either use a combination of all three of the items, use just one, or even switch it up across games.
I also added in parenthesis what movie it is from so you can figure out if someone is right when they bingo. Don't read the part in parenthesis out loud, that's just for the caller.
The basic idea is that you pull one of the movie quotes out of the bowl and anyone who can figure out the movie it's from and has that movie on their bingo card can mark it off. Same with the actors – if they know what movie that actor was in, they can put a marker over that space if they have the movie on their card. If an actor happens to be in two movies, they can choose one of the two spaces to mark off BUT they cannot change that space later.
I'd say in terms of challenging, the actors are probably the most challenging to figure out, then the movie quotes, and finally the movie names are just like a regular bingo game with movie names instead of numbers. Here's a sample.
Get the Free Printable
Enter your first name and email address below to get the free printable. You'll be immediately taken to the PDF to download and receive a copy to your email shortly after. If you can't see the form below, click here to get to the form to enter your info.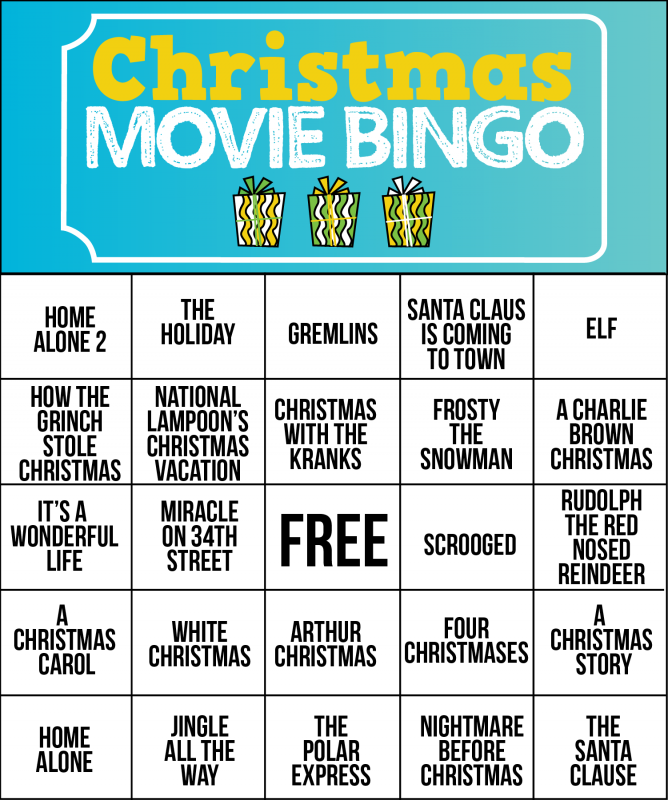 Don't forget to pin these Christmas bingo cards for later.
This is a sponsored conversation written by me on behalf of De'Longhi Group. The opinions and text are all mine.