Throw a magical unicorn party with these unicorn party ideas. From food ideas to unicorn party favors, here's everything you need to throw the most enchanted unicorn party ever!
The Most Magical Party Ideas
Throwing a unicorn party is fairly simple and incredibly magical! The bright colors and glamorous glitter make this a whimsical party theme for any occasion.
There's inspiration everywhere and you can pull from other party themes as well. Rainbow parties with colorful details can often bring inspiration.
There are even some great ideas for a unicorn party in my pirate party ideas post. The colorful sand and fruit ships could easily be modified for some unicorn fun!
So whether the guest of honor is part of the mythical planning committee, or you're looking to shock them with surprise party ideas, here are all the unicorn party ideas you need to throw the best unicron bash of the year!
Unicorn Party Decorations
Set the scene for your unicorn themed party with these unicorn party decoration ideas. From DIY decor to decor you can just purchase and set up, there are so many options.
This unicorn party set has everything to get your party started. Complete with invitations, games, decor, photo booth props, and more!
Make a cake stand on a budget with Lindsay's DIY stand. She includes a video tutorial so you can follow along and her stand looks like it costs way more!
A colorful balloon arch is a great way to decorate your unicorn party. Put this at the entrance and guests will know they are arriving to something special!
These beautiful flowers make a beautiful statement as wall decor. You can fully customize these using your own unicorn party colors.
Frame these unicorn believe signs throughout your decor to remind guests of the magic of unicorns.
This easy to inflate unicorn balloon is big enough to join in on the party festivities!
Colorful flowers in a unicorn-designed vase make a centerpiece that shines from Catch My Party.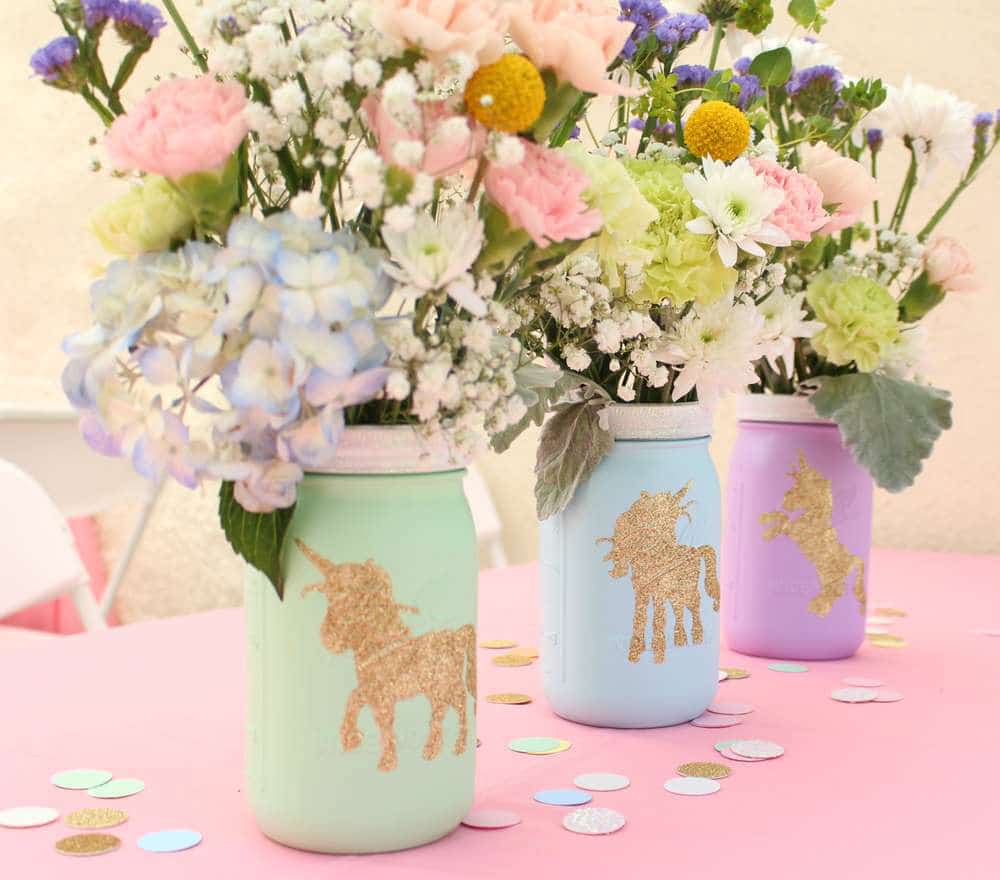 Add whimsy decor in a flash with a pink tulle table skirt. Easy to set up and it adds a lot of glam to your party. Or try a rainbow colored one like I did in this summer first birthday party.
Unicorn Games & Activities
Entertain guests with these adorable unicorn games and activities. From easy crafts to hilarious party games, there's something for everyone!
Kids of all ages will love playing this roll a unicorn game! See how quickly you can create your very own unicorn complete with glitter, magic, and fun!
Don't want to roll a unicorn? How about this fun roll a rainbow game to stick with the rainbow color scheme?
Are you Diamond Twinkle Toes or Bubblegum Sky Dancer? Guests will love finding their unicorn name with this free printable from The Frugal Sisters.
Unicorns make everything magical—even rocks! Unicorn painted rocks from Hello Wonderful are a great way for guests to get artsy at your party, and have something to take home.
Little (and big) hands can make, squish, shape, and play with this pretty DIY unicorn kinetic sand. This would be a great activity to calm guests down before the party ends.
Let kids make their own unicorn slime jars. Choose the colors, decorate the outside, and draw their own faces!
Set up an easy photo booth with this adorable photo prop. Guests will love posing with this and sharing their pics later!
Keep little hands busy with unicorn coloring pages. These are a free download from Fun for Little Ones.
Unicorn Party Food
Making this pretty party food will be just as much fun as eating it. Unicorn party food will feed hungry guests and add colorful decor to your party.
Make cupcakes with rainbow frosting using this fun tutorial I shared with these rainbow butterfly unicorn kitty party ideas!
Add a unicorn touch to any treat with these cute unicorn cupcake toppers! They'd be great on cupcakes, rice Krispy treats, or bundt cakes like I used at my 12 days of Christmas party.
Speaking of cupcakes, these unicorn cupcake cones are just magical and so easy to make!
Turn simple popcorn into colorful, unicorn popcorn with this easy DIY from Modern Mom Life.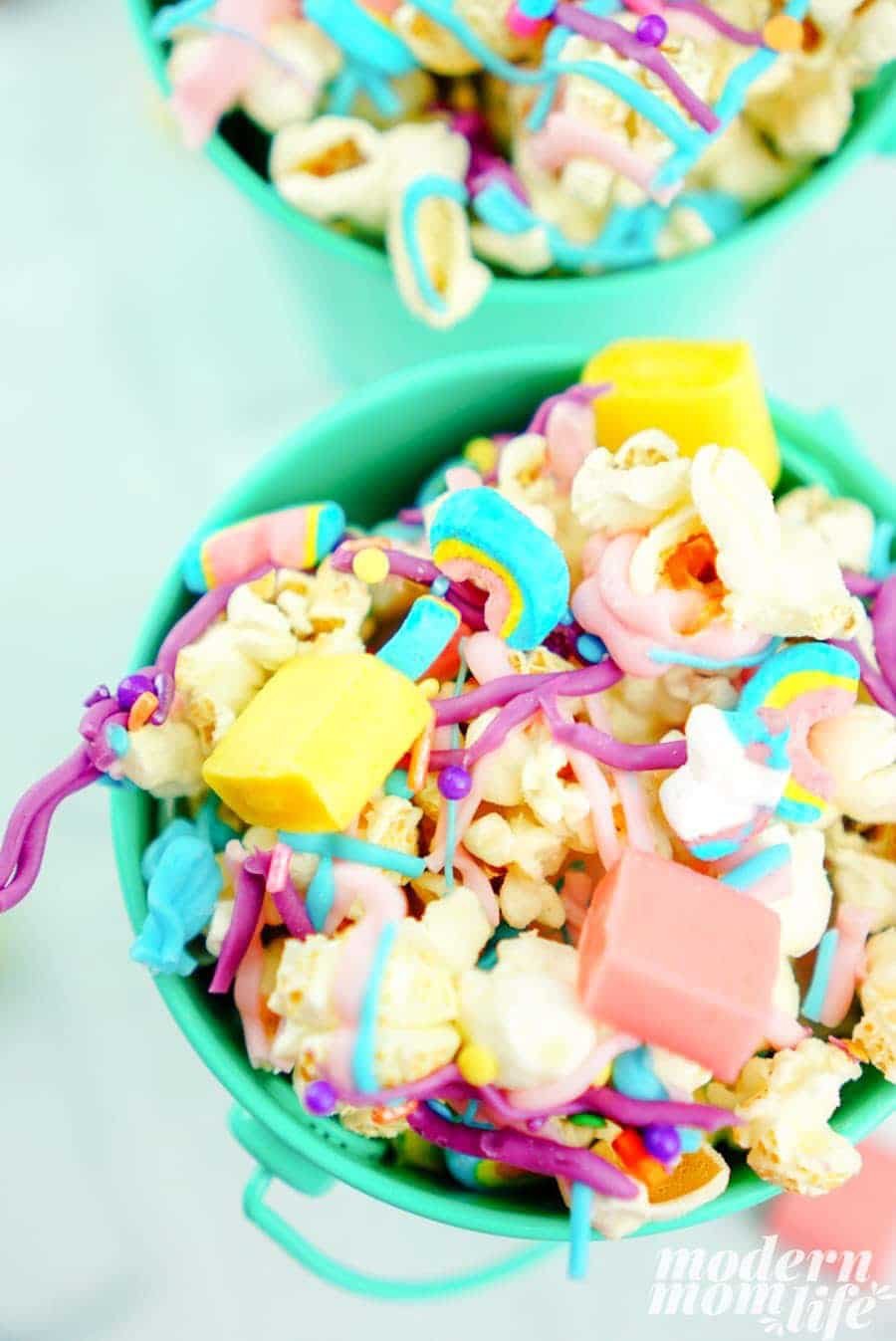 A rainbow fruit platter paired with colorful unicorn fruit dip makes pretty party food that is tasty enough for all the mythical creatures at the party!
Add a little rainbow to your favorite baked good with this magical looking unicorn bread recipe!
Make a salty, sweet snack with these chocolate covered pretzels from Kid Friendly Things to Do. So easy and delicious!
Serve donuts instead of, or in addition to cake. Colorful frosting and sprinkles from these donut party ideas are perfect for a unicorn party! Even better if you make rainbow donuts!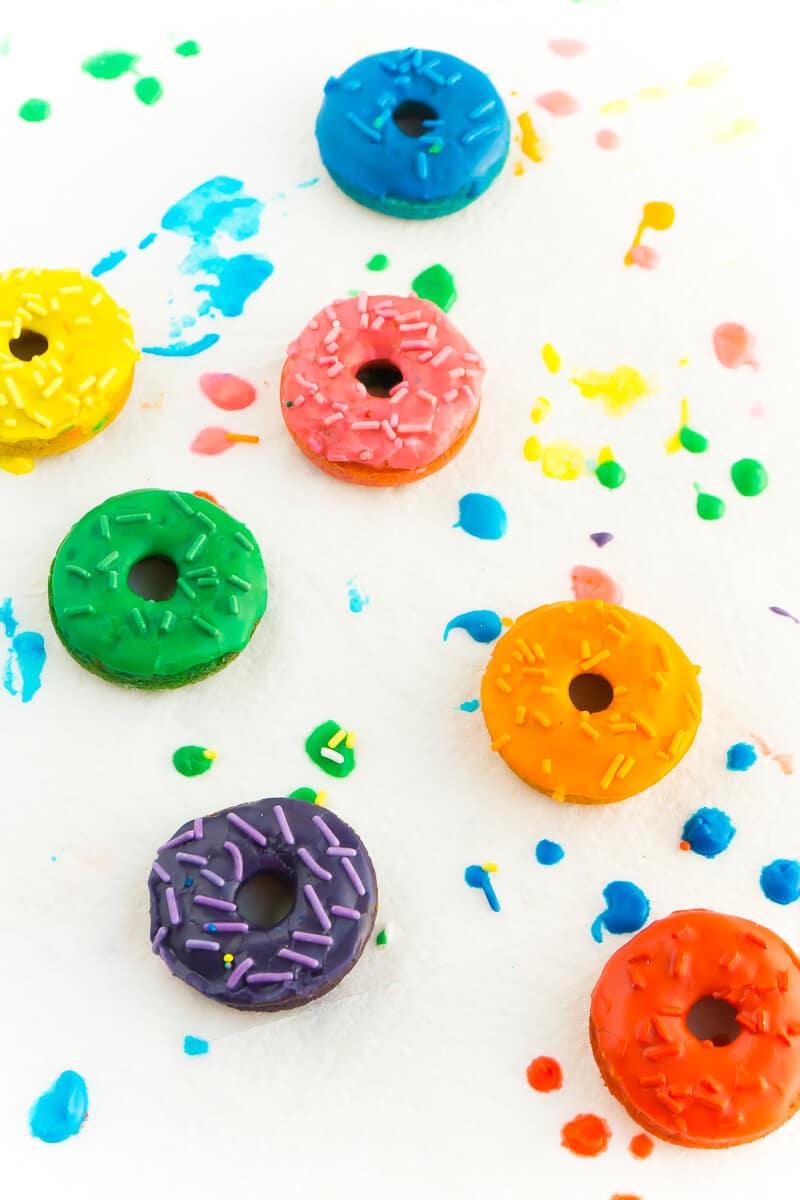 Make your own unicorn to top a cake with this tutorial on how to make your own DIY cake topper!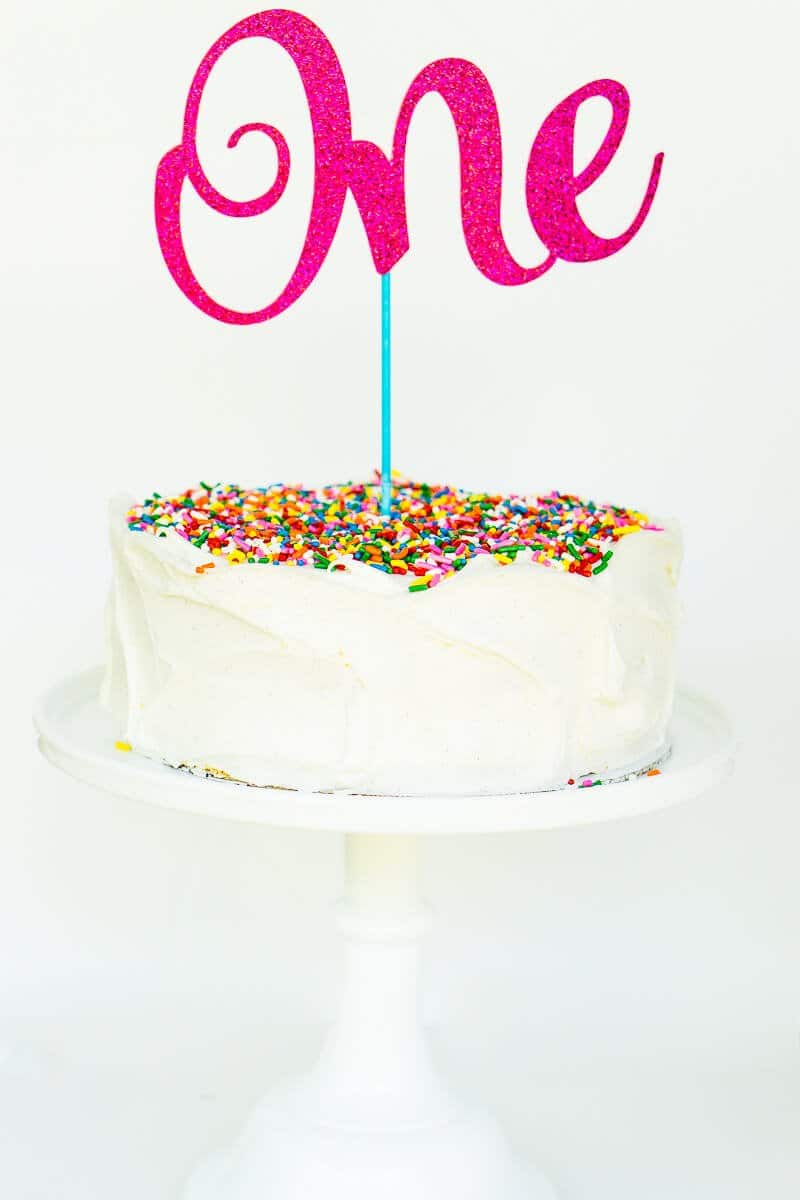 And don't forget the drinks, this cotton candy unicorn punch is just begging to be served! If you don't want to go that crazy, this homemade fruit punch would be delicious too!
Unicorn Party Favors
Don't let guests leave empty handed. The magic can continue even after the party ends with these fun party favors.
Add these cute unicorn party favor tags to anything and it'll be magical! Rainbow candy, lollipops, Skittles – you add the tags and kids will love it!
Send guests home with something to munch on using these unicorn popcorn boxes. Fill them with the unicorn popcorn for extra pizzaz.
Let guests wear these headbands home to continue on their magical journey. Mini unicorns can continue to play, even after the fun is over.
Show off your unicorn tattoos. Send these home as a unicorn party favor for guests to remember how fun the party was!
Make up a little batch of unicorn poop and add little gift tags as a fun and yummy take home gift!
Who knew slime could be so glamorous? This shiny unicorn slime will keep guests entertained for hours after the party. (And give mom and dad a little break.)
Practice drawing your own unicorn with these lovely unicorn pencils. Perfect to stick in a goody bag for guests.
If you can't send guests home with an actual unicorn, a plush unicorn would be the next best thing. Create an adopt a unicorn station and let guests take home a new friend!
More Fun Party Ideas