Plan a spooktacular Halloween party that guests will love with our favorite Halloween party ideas! Whether you're planning a Halloween party for adults filled with frightening spirits and costumes, or a Halloween party for kids full of fun treats and games, find the best Halloween party ideas here for a scary good time!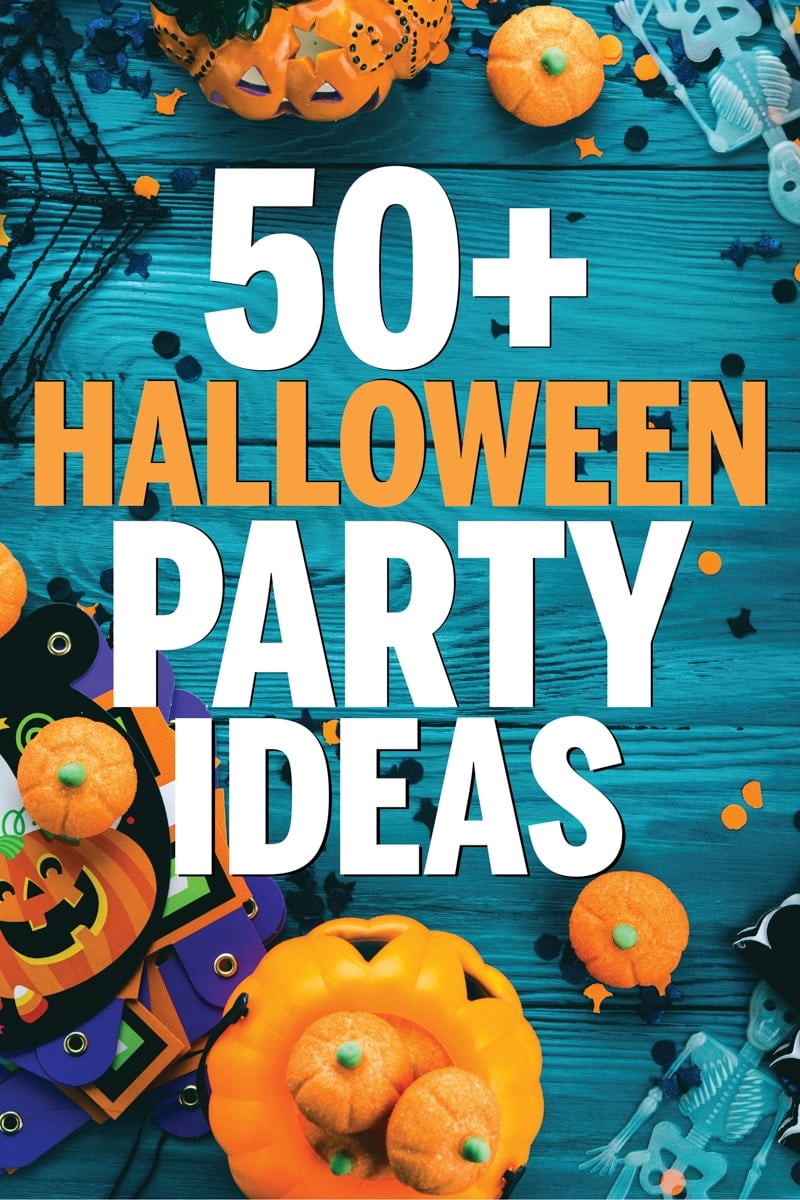 Spooktacular Halloween Party Ideas
I am a sucker for a good Halloween party. I've hosted a number of them over the years including parties for all ages – preschoolers to adults! This preschooler Halloween party is still one of my favorites!
Outside of Christmas and Thanksgiving, Halloween is easily the most popular holiday at our house. For good reason – costumes, candy, and celebrations of every kind! It's one of the three parties my son's class gets to have at school – so it's kind of a big deal!
I've put together the best collection of Halloween party ideas to make hosting a party easier for you! Everything from easy Halloween party decorations to of course eerily delicious Halloween party food! And some great tips for setting up your outdoor entertaining area if you need them!
And don't forget the games – I'm sharing a few of my favorites in this post. If you want more, there are over 50+ games in this Halloween games post! Halloween is kind of my thing.
So if you're trying to figure out how do you throw a fun Halloween party? Well, you've come to the right place because this post is full of fun Halloween party ideas!
Halloween Party Decoration Ideas
There's no shortage of Halloween party decorations to choose from. From adorable jack-o-lanterns to creepy crawly creatures, there are so many ways you can decorate for your Halloween party. Here are some favorites!
Get perfectly bunched Halloween balloons to stick to the wall with ease! These stay on until you take them down so you can decorate in advance if you want.
Decorate the indoors or the outdoors with a giant 79 inch spider. This massive spiderweb adds a creepy crawly touch to your celebration.
Need a backdrop for your spider? Use toilet paper to create these easy Halloween party decorations. This spiderweb backdrop is one of my favorite Halloween party ideas for kids!
These colorful stretchy skeletons are a fun twist on classic Halloween decor. Hang these to add pops of color to your party and for less spooky decor options.
Make your own DIY ghosts using cheesecloth. The Idea Room has a full tutorial on how she made these adorable ghosts!
Grab an all-in-one hanging decoration set that is full of banner garlands you can use throughout your party for easy decor.
The Sweetest Occasion made a DIY bat centerpiece using branches and bat cut outs. Stick these in a vase to add a spooky touch to tables.
Stick these Halloween toothpicks in different finger foods so guests can grab snacks while they mingle with guests. Perfect for cheese, meats, cupcakes, and more.
Set the table with these cute DIY bat Halloween place cards. So easy to make and such a fun touch!
Cover books with these free halloween book covers from Little House on the Corner. Small touches like this will add a lot to your party!
These adorable paper lanterns come with LED lights to add a glow to your party. There are eight different designs in the pack.
Serve Halloween treats in style with these easy spider treat bowls from That's What Che Said. These are so cute and perfect for a non-spooky Halloween party for kids.
Create an eerie scene with a spooky backdrop. Use this to set the scene for your party or as a photo backdrop for picture-perfect photos.
Create a mummy post using white crepe paper and googly eyes. Such an easy and inexpensive way to add big decor to your party. While you're at it, play this wrap a mummy game too!
Halloween Party Food Ideas
Turn ordinary food into festive Halloween party food with these great ideas. Guests will love the details in these Halloween party food ideas!
Make a themed snack board like this witch themed dessert board – perfect for Halloween movie nights, parties, and nights at home!
These adorable monster milk & cookies made with monster cookies, frosting, and sprinkles are perfect for kids and adults. Add the free labels to milk bottles and you've got instant decor!
These ghost brownies are one of the easiest Halloween treats out there – all you need is box brownie mix, marshmallows, and white chocolate!
Like the idea of semi-homemade Halloween food ideas? Try these witch hat cookies that are made quickly with the help of store-bought cookies!
Speaking of witches, these witch witch rice krispie treats combining Rice Krispies, candy, frosting, and Oreo cookies. These were so fun to make!
Don't want to make witches? These simple Halloween rice krispie treats are a little easier to make and include less decorating!
Skip the party cups and serve up a spooky drink in these blood bags. Fill these with this holiday punch, juice, jello, or soda. Just make sure it's somewhat blood colored.
How about a DIY dessert graveyard? Complete with chocolate covered tombstones, dirt of your choice, and of course worms! Get the full tutorial for setting up this amazing Halloween dessert bar here.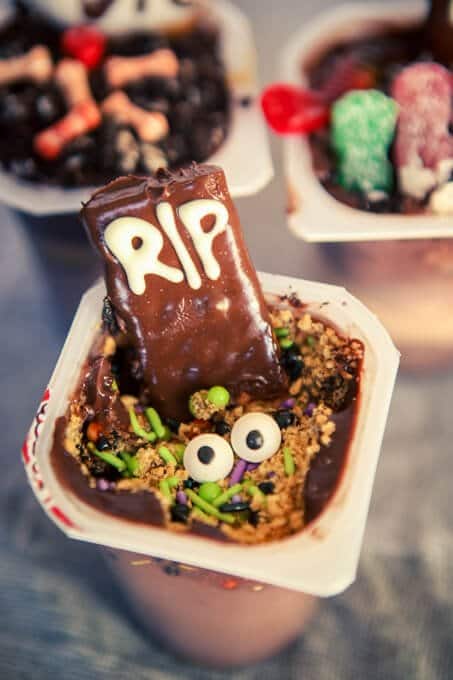 Or if you want to go more traditional dirt and worms, this Oreo dirt cake is super simple to make and feels Halloweenish with its gummy worm topping!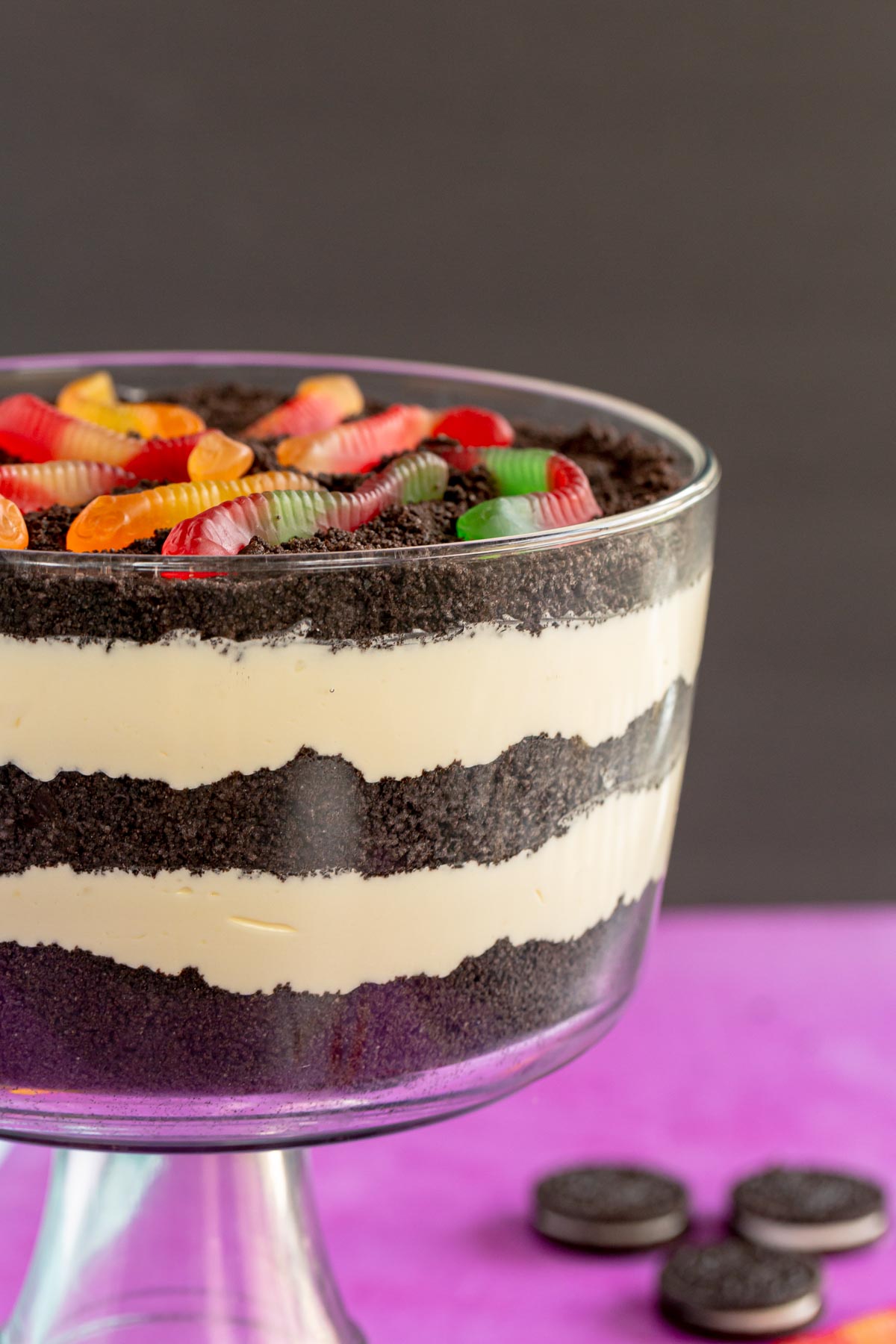 Don't forget the drinks – serve up a spooky drink to match the food like this green zombie Halloween punch from Play Party Plan.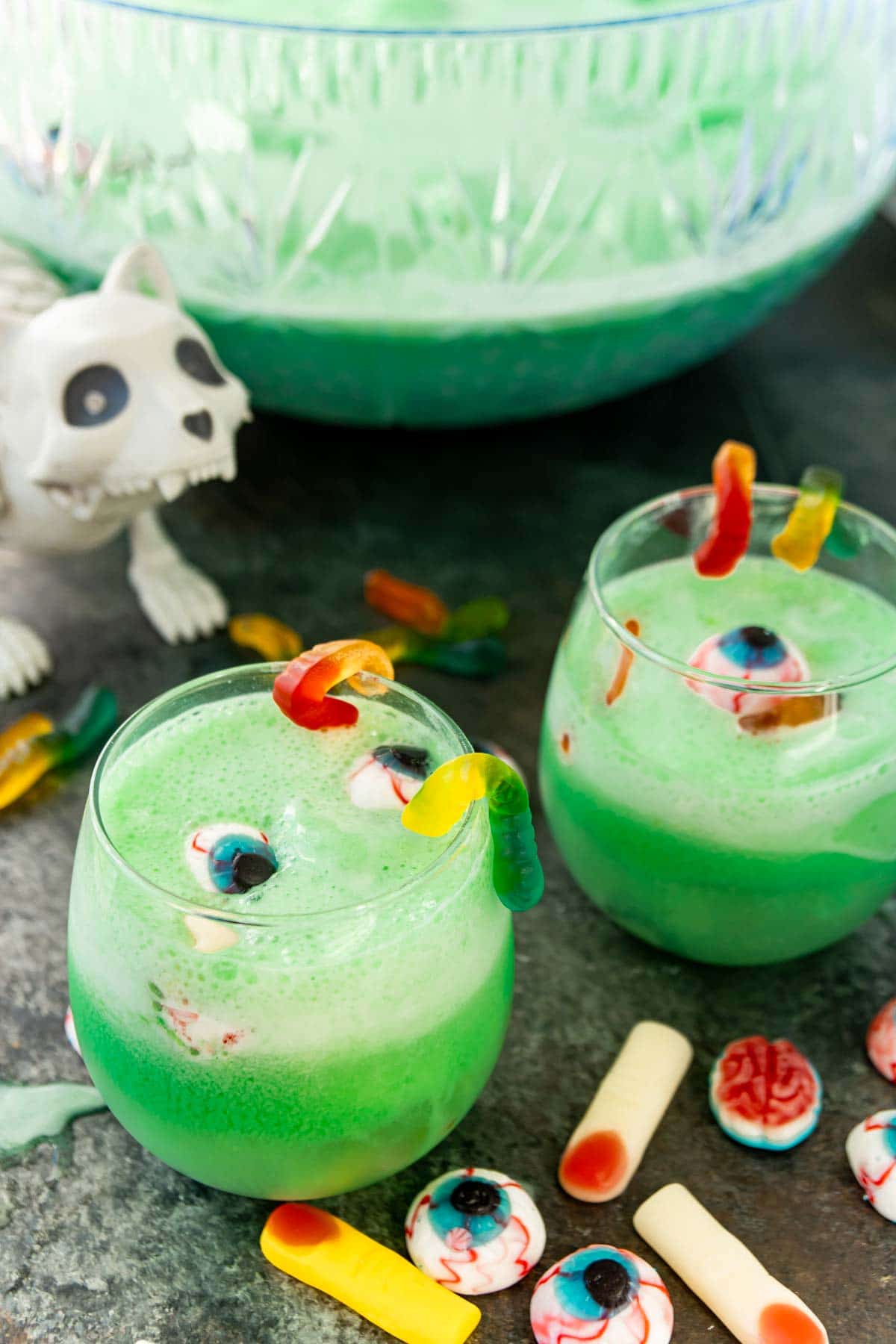 Monster cinnamon rolls take no time at all and are filled with Halloween treats inside. This non-spooky treat is so easy to make!
Classic deviled eggs get smashed with this roasted red pepper deviled eggs recipe. These look scary good!
Turn mini pizzas into pumpkin pizzas with a pizza pumpkin decorating station. This is a super simple way to make a Halloween snack!
You almost won't want to dip your chips in this spider web taco dip from Palatable Pastime. A dip that looks as good as it tastes!
Guests won't be able to resist these spider cookies with a chocolate spider added on top of a delicious peanut butter cookie! They're kind of like the halloween version of peanut butter blossoms!
If you like spiders, these fun spider web pretzels are a great sweet and salty snack – perfect for your next Halloween party!
Make a chocolate cake graveyard covered with Oreo crumble dirt and chocolate tombstones.
Bring a monster to life with this Frankenstein guacamole. This spooky guacamole looks freakishly fun and delicious.
A little red icing turns regular Oreos into blood splatter Oreos. Such a spooky and unique treat from Cutefetti.
Carve a watermelon head to make a freaky fruit platter. This vomiting monster still looks appetizing!
And last but not least, if you're the kind of person who likes candy corn, these fun candy corn layered dessert cups are a yummy treat!
Halloween Party Game Ideas
Wondering what do you do at a Halloween party? Well, play games of course!
Keep young and old guests entertained with these awesome Halloween party game ideas. There's something for everyone!
Entertain guests with almost no prep work with the Halloween name that tune game. Grab your free printable for this fun game!
See who can guess the popular answer in this Halloween version of Family Feud. Get the Family Feud questions here.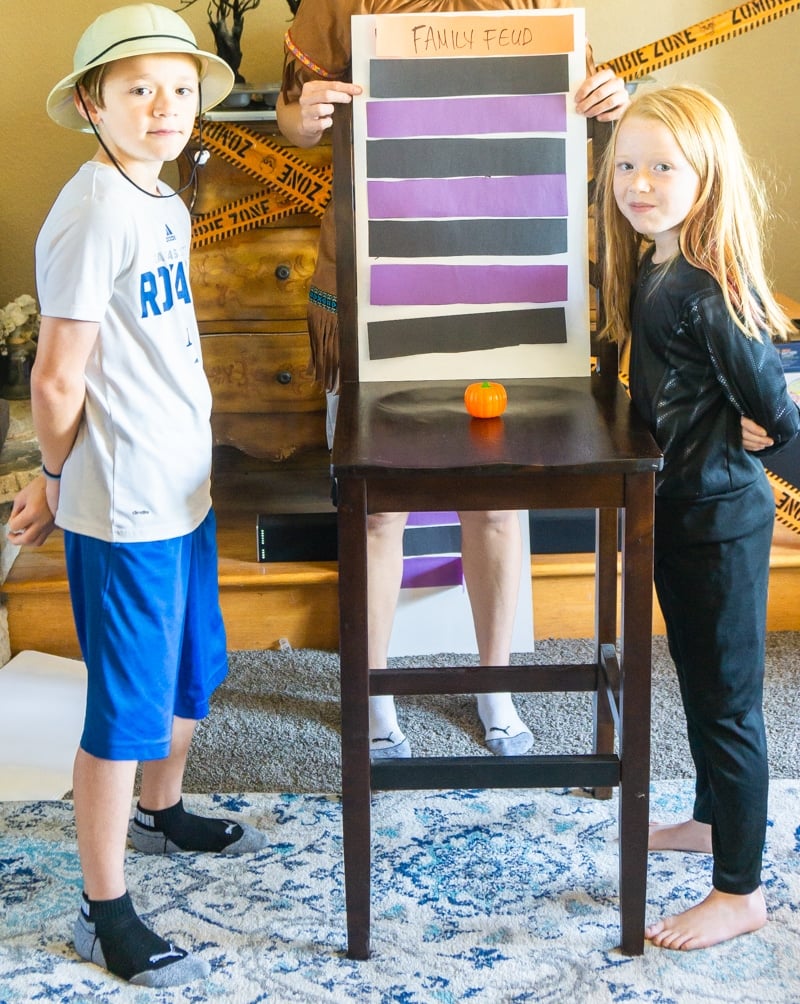 Set up a carnival style bean bag toss game for loads of entertainment. Guests have to throw the bean balls through the pumpkin cutouts.
Send kids off on a Halloween treasure hunt. They can work as teams or individuals to solve each riddle and find the next clue.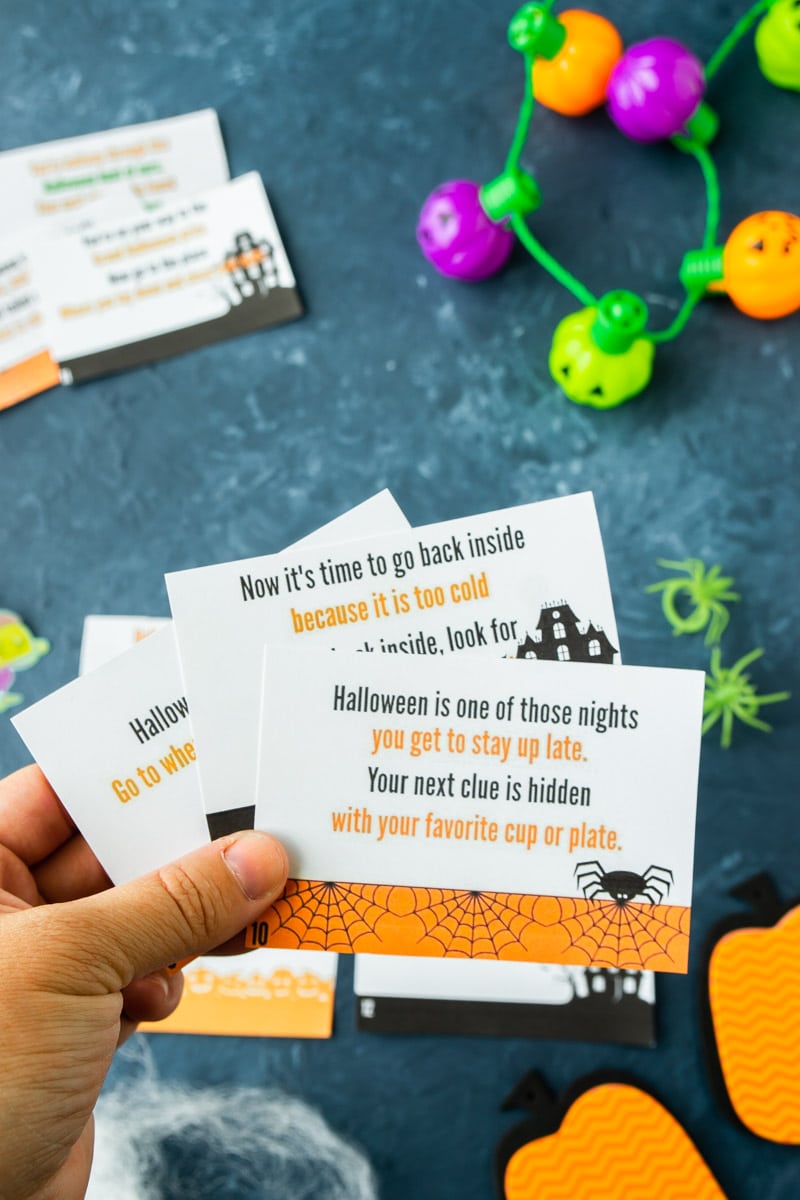 Send everyone on a neighborhood Halloween scavenger hunt to see who can find all of the items on the list first! Or just find them at all!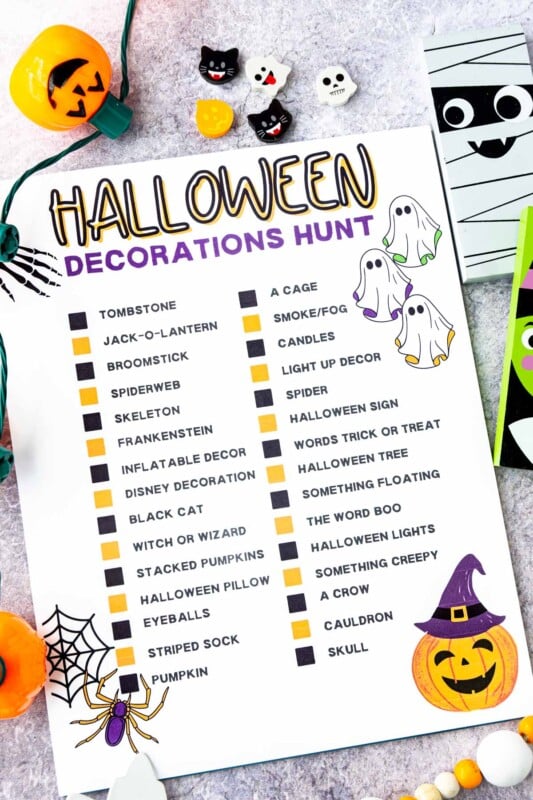 Play these Halloween minute to win it games with items you probably already have in your house. These are perfect for all ages!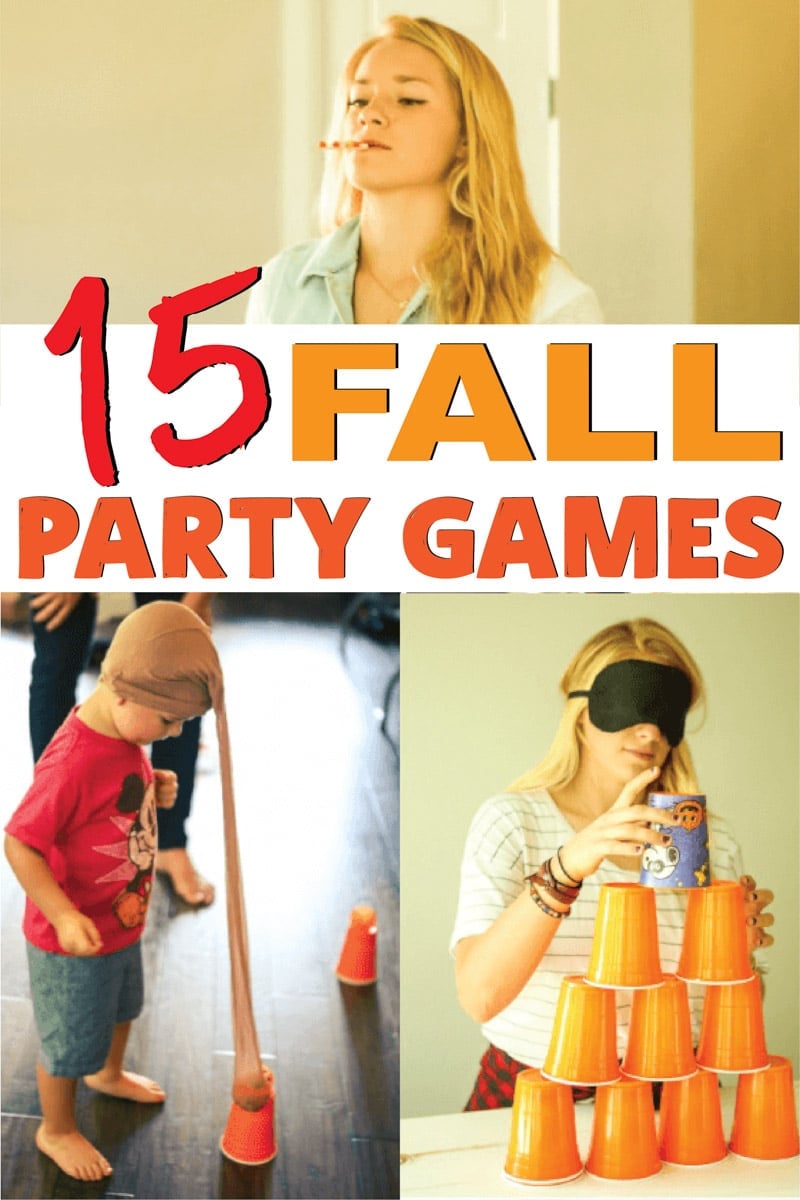 Try a classic game of truth or dare with a Halloween twist. Get 100+ Halloween truth or dare questions here – only call it truth or scare!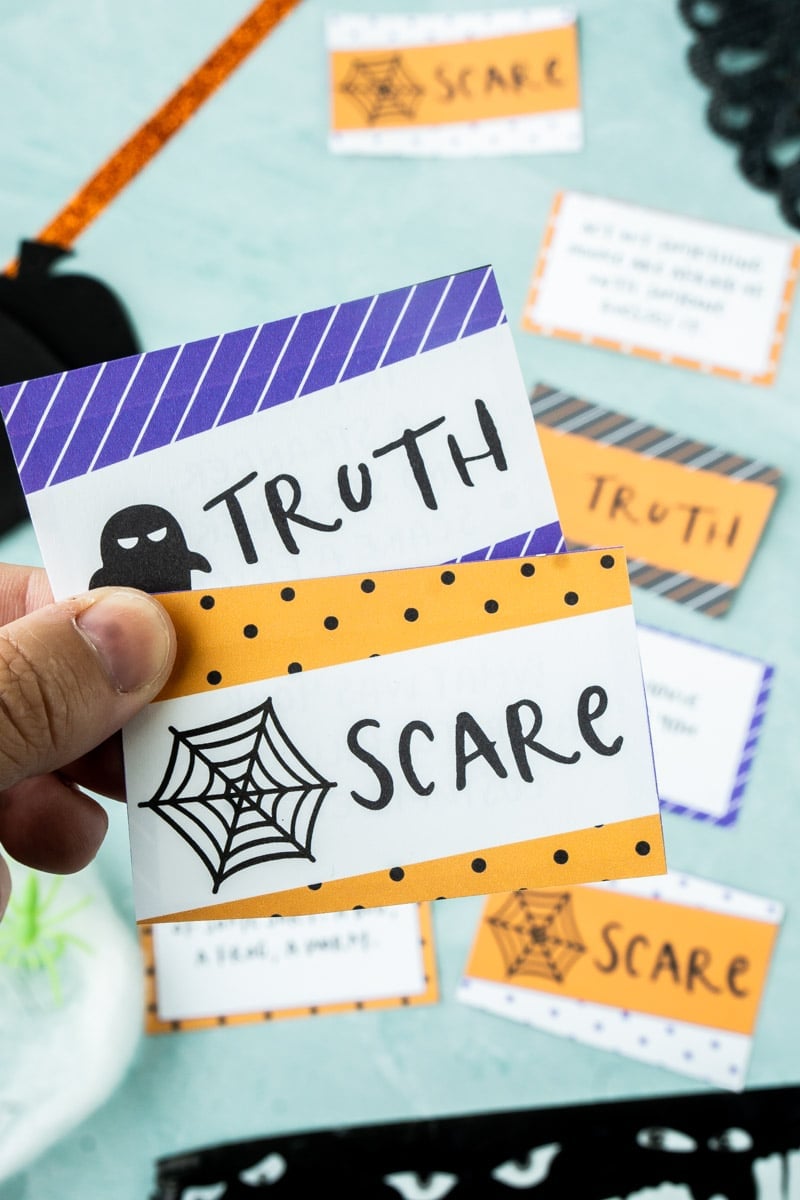 This Monster Match game is a great alternative to traditional Halloween bingo. Inspired by the favorite Monster Mash song, this is a fun game to calm kids after eating too much candy.
If you want something more for all ages, these Halloween bingo cards would fit the bill!
Are you a fan of the classic Halloween monster movies? Then you have to incorporate this Monster movie match into your party. A perfect Halloween game for adults!
This fun Trick or Treat Tree Game is totally unique and perfect for kids! Kids will choose a mini pumpkin and they will either get a trick or a treat, turning this into a fun and interactive game.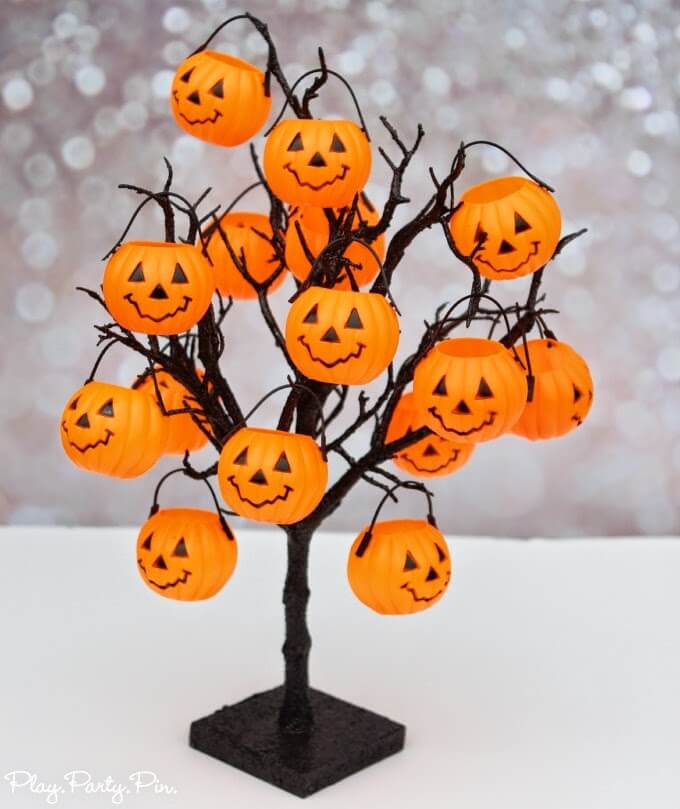 Try this fun Halloween pictionary game to see who can guess and draw Halloween characters quick and well – perfect for all ages! It's also great for some virtual Halloween fun!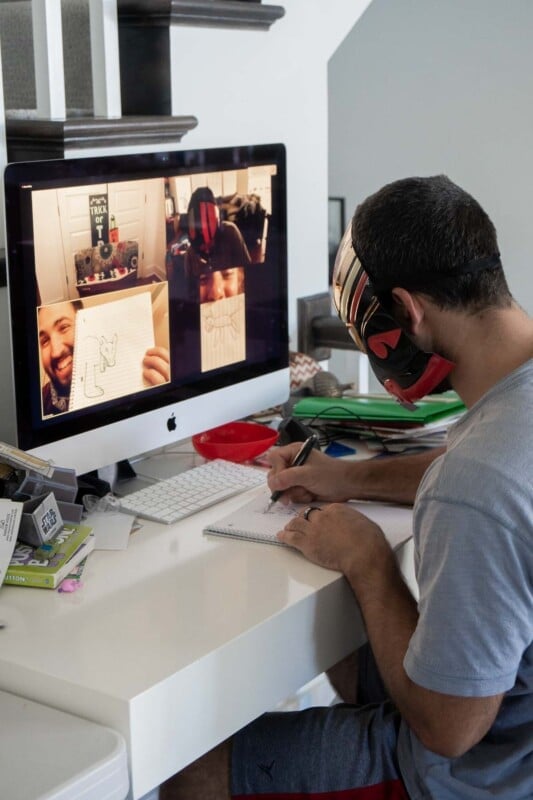 Setup a projector and play this fun Halloween ghoulish recall game that will have guests checking out movie images and other Halloween images and trying to remember what they saw!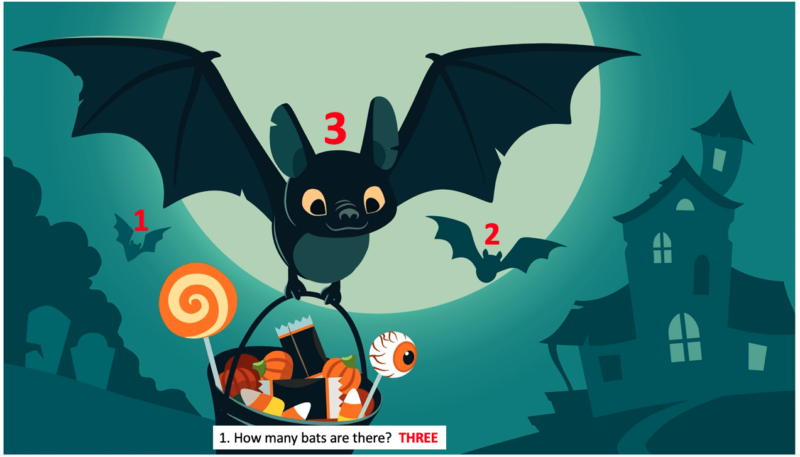 Looking for more Halloween Games?
Halloween Party Theme Ideas
Sure you can decorate your home full of skeletons and pumpkins, or you can pick a Halloween party theme from one of these ideas and make your party extra fun!
Set up a Halloween carnival themed dessert table for kids of all ages. You could also change the games and decor of this to work for an adult Halloween party idea too!
If you were an R.L Stine fan as a kid, then you'll appreciate turning your favorite childhood book series into an awesome Goosebumps party theme. This party will have you feeling totally nostalgic!
Experience the thrill and mystery of an escape room while staying home! Guests will love solving the clues in this escape room in a box game. Turn it into an escape room themed party!
Help solve the murder with a murder mystery in a box game. This comes with everything you need to host a murder mystery party for up to 8 people.
Hosting a Halloween party for younger kids? Turn it into a Mickey's not so scary Halloween party with these great ideas! Or channel your favorite Disneyland Halloween party instead!
You can even make copycat versions of these Disneyland Halloween treats!
How about a dig your own graveyard party? This party theme comes complete with games, food, and decoration ideas!
Need more fall party themes? There are plenty of ideas in this list that would work for Halloween too!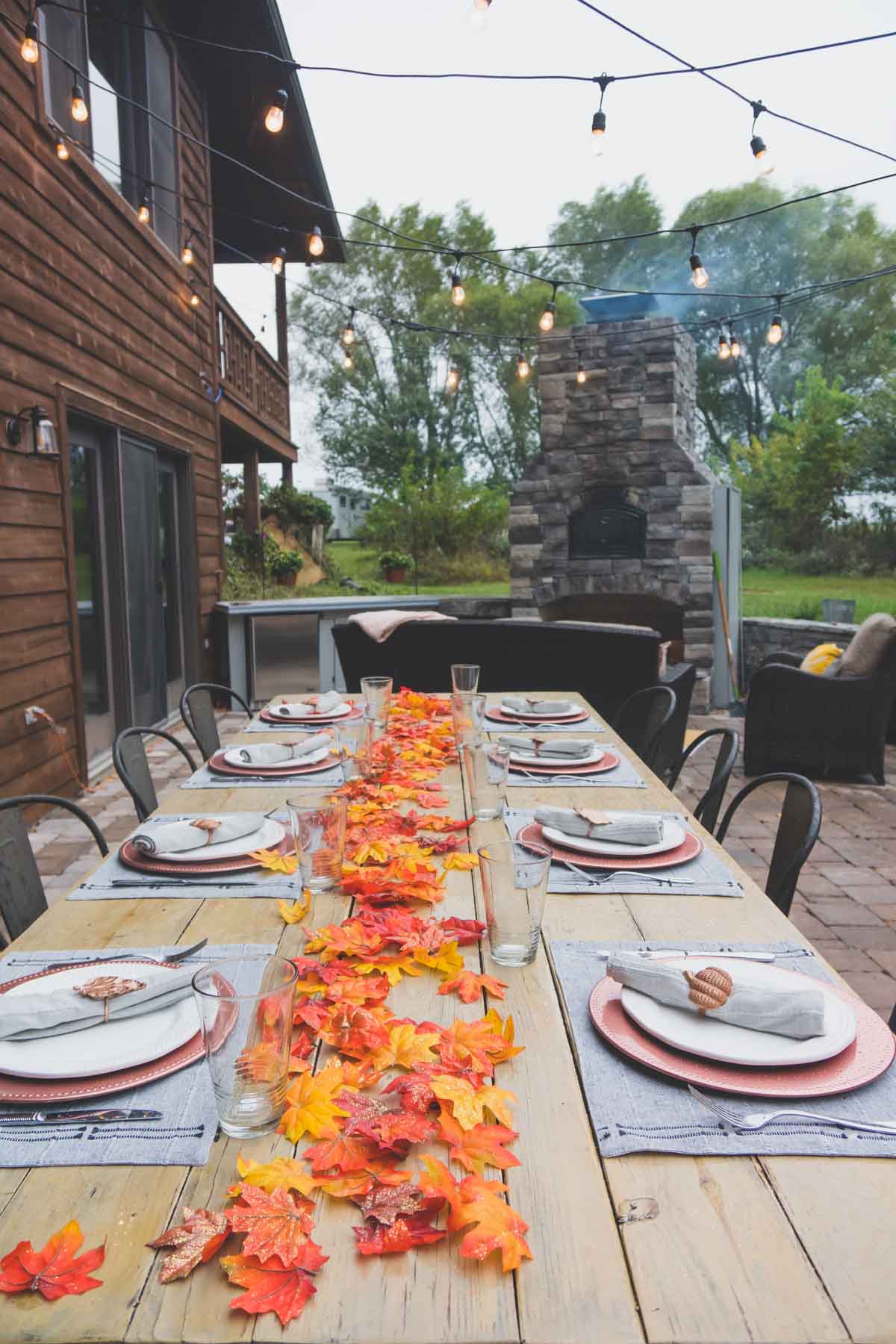 Host a costume contest and give out trophy awards for the best costumes! Winning categories can include best costume, funniest costume, scariest costume, and best couple costume.
You can also give ribbons to different costume winners.
Need costume ideas? How about a DIY Paw Patrol costume or a last minute DIY superhero costume you can make in minutes?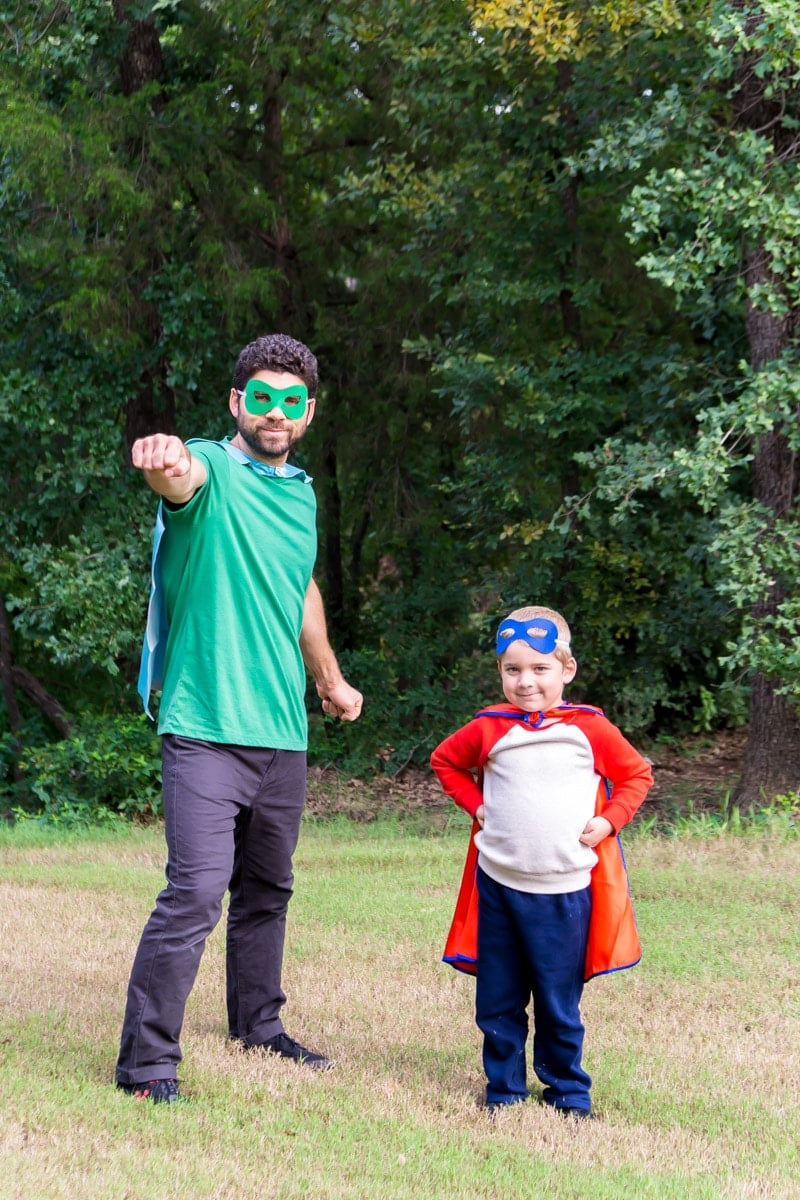 Halloween Party Favors
I'm sure you'll give out candy at your Halloween party but what about party favors? All of these are uniquely suited for an eery event! If you need more ideas, I've got an entire post all about Halloween party favors here!
These Halloween spider soaps would make for some good clean fun at home!
Any of these non-candy Halloween treat ideas would work too!
Pick up a pack of these Halloween themed treats with treat toppers for perfect party favors!
Want to do something just for the girls? These Halloween smell my feet pedicure jars are a gift your guests will never forget!
Send friends home with their very own Happy Haunting tricks or treat bag. I mean how cute is this??
Put any sort of treat or favor (hello worm shaped crayons) in these Halloween treat boxes for a spooktacular surprise!
Forgot about Halloween party favors? These last minute pumpkin bags can be made so fast!
And last but not least, how cute are these pumpkin seed favors from The Pinning Mama? Just buy the tic-tacs then print out the free printables to make these fun favors!
More Themed Party Ideas
Once Halloween is over, it'll be time for another party! Here are some of our other favorite themed party ideas!