These fun reading activities will make reading at home more fun for all ages! Perfect for anyone looking for how to make reading more fun at home!
This post contains affiliate links. If you purchase via these links, I may receive a small commission at no additional cost to you.
I may not be a teacher, but I am an avid reader. I love reading, love it so much that when I was young my parents would ground me from books instead of toys.
Now that I'm a mom myself, I am so excited to share that love of reading with my boys. And over the next few weeks as we're stuck at home, I'm planning to use some of these fun reading activities to make reading at home as much fun as it is at school!
Fun Reading Activities
I've put together not only ideas for fun reading activities but also specific examples based on some of my family's favorite books! Have different favorite books? Use the general activity ideas and make them specific for you!
1 – Have a book themed day.
If you're doing your own school at home, why not do a themed book day once a week. Pick out your favorite book and plan your day around it.
Here are just a few fun examples you could try!
Pajama Time – wear pajamas all day, play Pajama party games, eat breakfast for dinner (everyone loves this breakfast casserole), have a pillow fight. You could even do an entire Pajama Time party like this one?
Harry Potter – Make butter beer treats, play Harry Potter games, practice making your own homemade potions, and maybe even make some chocolate frogs!
Dr. Seuss Books – Talk only in rhyme for an hour, eat Green Eggs and Ham, play one of these Dr. Seuss activities, and make a bucket list of all the places you want to go!
2 – Act out your favorite book.
Set the stage with fun props, put on costumes, and start acting. Don't forget to use different voices for each of the characters. Let your littles be creative and put on their favorite princess or superhero costume for the afternoon without cringing.
Or if you have kids in school that want to do the reading, have one person read while the other people act it out. You could even mix it up by adding silly things to how you act it out – use an accent, do it backwards, act like a dinosaur, etc.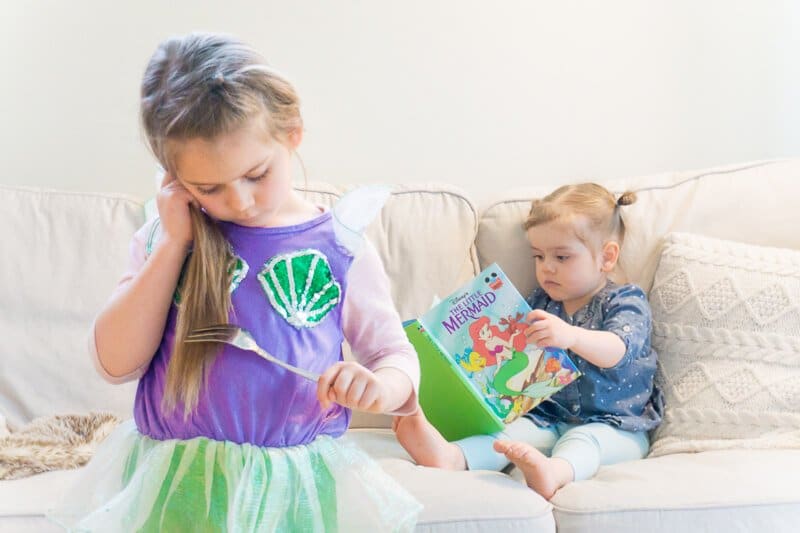 3 – Create and play a game based on your favorite book.
You could create a matching game with all of the opposites in Sandra Boynton's Opposites. To get a match, you have to turn over cards with the two things that are opposite each other.
Or how about making yarn words like the words Charlotte spun in Charlotte's web and see who can guess the yarn word you spun?
Or you could hide a golden ticket somewhere in the house and have kids go on a scavenger hunt to find the golden ticket like in Charlie and the Chocolate Factory.
4 – Write and illustrate your own book.
This one is great for practicing reading, writing, and art skills – all things kids would normally do in school. Give them blank pieces of paper or a journal and have kids create their own story or recreate one of their classic favorites.
5 – Read books to other people.
If you haven't seen it already, Josh Gad (the voice of Olaf) is doing a nightly book reading over on Twitter. Just because you can't go to the libraries or meet up with friends to read books doesn't mean you can't do it anyway.
Call grandparents, friends, neighbors and read books aloud to each other in silly voices. This would be especially awesome if you have a grandparent or someone who's on lockdown in an assisted living facility and just needs a pick me up.
6 – Make treats based on a book.
Make your favorite chocolate chip cookies after reading If You Give a Mouse a Cookie or blueberry muffins for Blueberries for Sal. Here are some more great ideas to get you started – you could really do this one every single day if you wanted! Almost every book, especially children's books, has some sort of food you could make!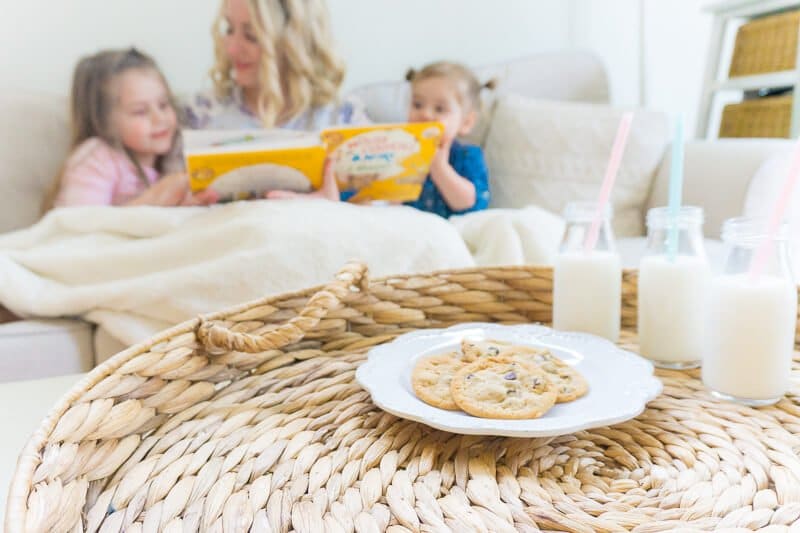 7 – Make a craft from a book.
Try making a Very Hungry Caterpillar out of pom poms or Where the Wild Things Are masks. The possibilities are endless but here are some book crafts to get you started!
8 – Do a book scavenger hunt.
Pick out your favorite book and come up with 10 things that you have to find from the book. If your favorite book is Green Eggs and Ham, your scavenger hunt might include looking for a mouse (or picture of), a house, a fox, and a box.
Or do one of these fun scavenger hunt ideas that matches your book theme. For example, this animal scavenger hunt would be great to go with If I Ran a Zoo, and this dinosaur hunt would be good for any dinosaur books!
9 – Draw a scene from your favorite book.
Put a big sheet of white mural paper up on the wall and get creative. Channel your inner Harold and the Purple Crayon. Pull out a sketch pad and draw your best version of what you see around the room, kind of like in Brown Bear, Brown Bear.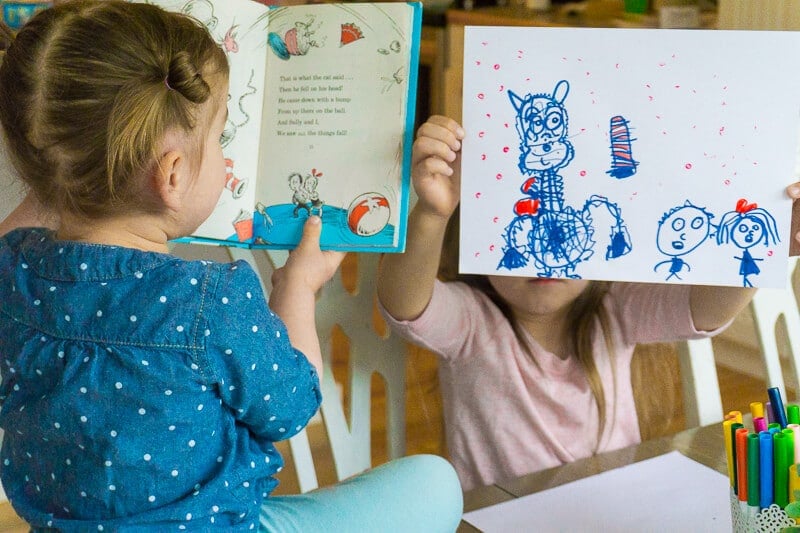 10 – Make reading silly.
Read books with different voices for the characters. Read out loud to your kids while doing dance moves. Have your kids read in loud, quiet, and dinosaur voices. Just change up the way you read to make it more of an experience than a chore.
And if all else fails, there are plenty of great reading apps, games, and websites out there that you can listen to books read out loud, do fun reading activities, and turn reading into a true game.
More Fun Ideas for Kids
Don't forget to pin these fun reading activities for later!