Looking for indoor activities for kids or the entire family? This list of indoor fun for kids includes everything from indoor games to crafts for kids and more! There's plenty of indoor fun whether you're looking for rainy day activities or inside activities for kids when they can't go outside!
This post contains affiliate links. If you purchase via these links, I may receive a small commission at no additional cost to you.
Fun Indoor Activities
Stuck inside? No problem! We've got you covered with plenty of fun indoor activities!
These activities are great for for all ages so the whole family can have some indoor fun! Perfect to use as boredom busters when you hear the dreaded I'm bored.
So whether you're safe at home due to bad weather, illness, or a national emergency, there are still plenty of ways to have fun inside with these indoor activities for kids!
And when the weather is nice or you just need to get outside, I've got plenty of outdoor games kid will love too!
Fun Indoor Games for Kids
Since games are my speciality, let's start it off with some of the most fun indoor games for kids! Whether you want to try one of these board games for kids or one of the games below, games are one of our personal favorite indoor activities!
Help break everyone out of their rut with these minute to win it games. Perfect for kids and adults to play together, or set older siblings up to compete with one another while you take a break.
These Disney would you rather questions make a great game for the entire family! Especially helpful if you had to cancel a Disney trip recently!
Even better if you play this then make a copycat version of the best Disneyland food to enjoy while you play!
The math dice game is a simple and fun way to keep kids learning, even when they're out of school.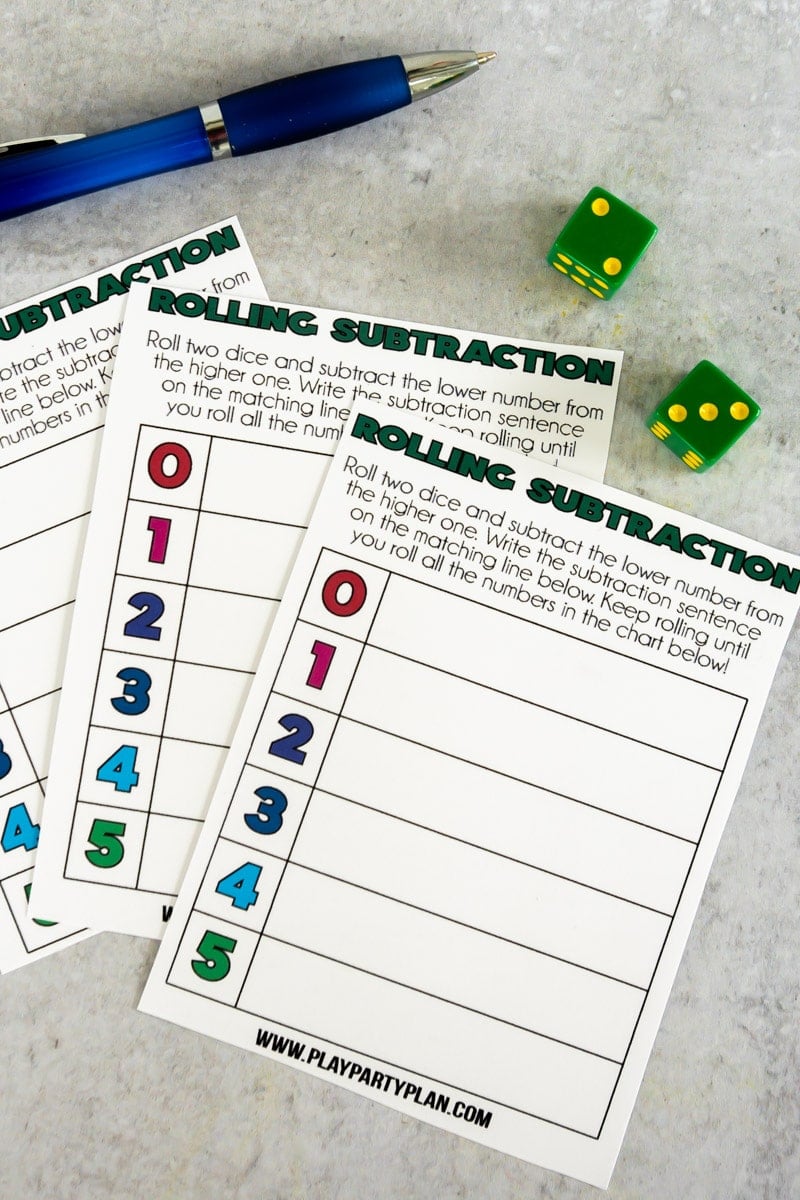 Gather some friends and try this virtual scavenger hunt! Everyone plays indoors and competes virtually through zoom, Skype, or another video chat service!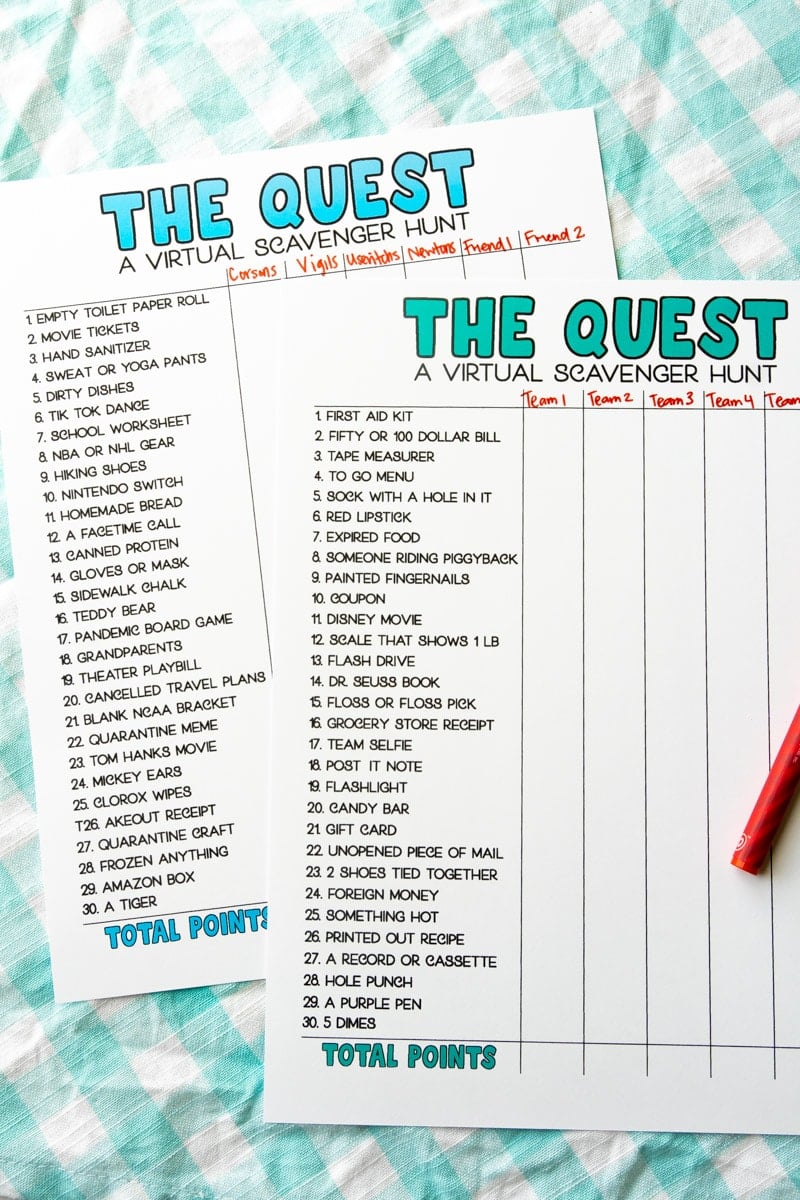 Or want a scavenger hunt you can just do around the house? This alphabet scavenger hunt has two different variations – an easier one for younger kids and a more challenging one for the older set!
Or if it's winter, you could even do this winter scavenger hunt instead!
Want to combine learning with games? These spelling games will have the entire family actually wanting to practice spelling lists!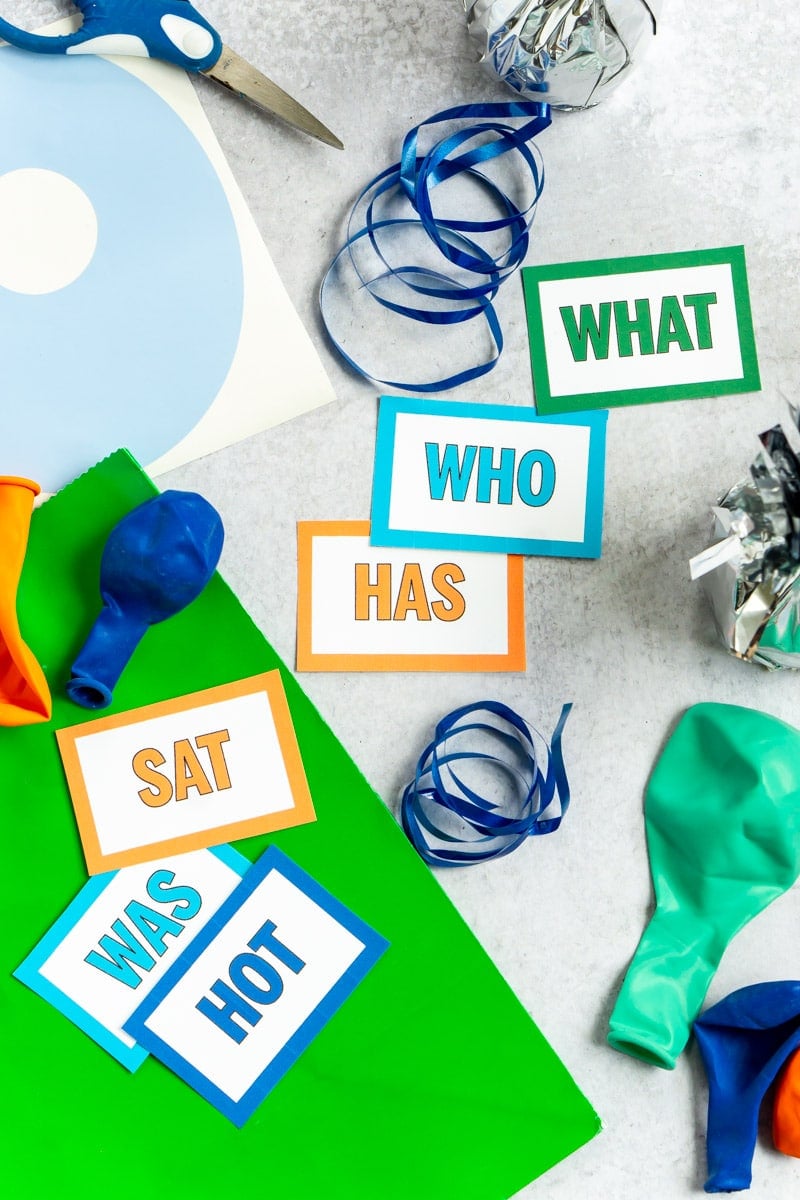 Even if it's not anyone's birthday, you can still play these fun birthday party games including our personal favorite – the candy bar game! It can get a little competitive and delicious!
Have someone celebrating a birthday? Make sure to read these ways to make birthdays at home special too!
No need for a party to host your own Olympics! Use these Olympic party games as a starter then have competitions all day long to see who comes out victorious!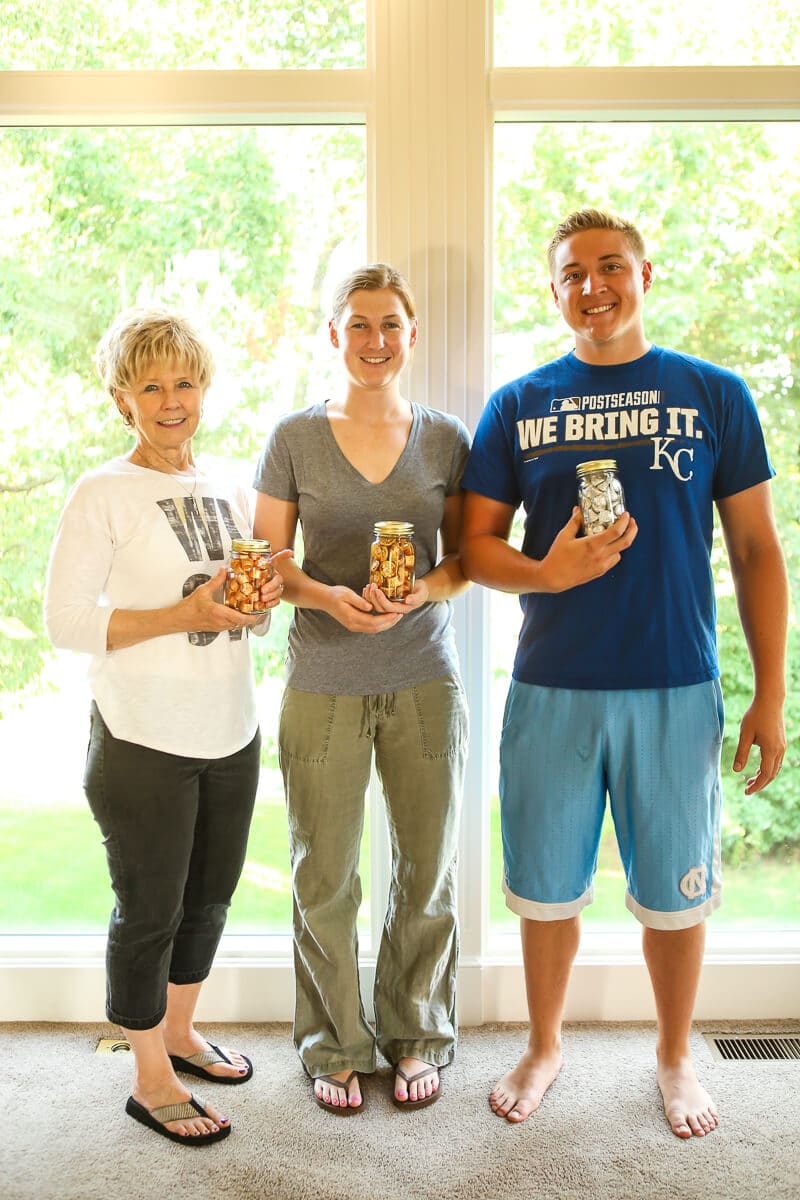 Go bowling! No need to head to the bowling alley with this tin can bowling idea from A Girl And A Glue Gun. What a fun indoor activity for the whole family.
Grab some items from your recycling bin and take a shot at this Nerf ball game from Frugal Fun For Boys.
And if all else fails, you could always just play a board game. These are our personal favorite board games for kids!
Crafty Indoor Activities for Kids
Unleash their creativity with these crafty projects for kids and toddlers. Many of these can be done with simple household supplies, so you never have to leave the house.
Get crafty and make a paper bracelet. Picklebums has a tutorial that will repurpose those art projects into jewelry.
Take temporary tattoos to a whole new level with this DIY potted planter from A Kailo Chic Life. This craft project brings a lot of bright cheer inside the home!
These felt elastic bookmarks from Cutesy Crafts are a fun spin on traditional DIY bookmarks. Make this project and then have kids read quietly for a bit.
Capture a fairy with this DIY Fairy Jar from Mom Dot. These are so much easier to make than you'd expect and turn out so fun!
An easy twist on paint is making a little DIY foam paint. Dabbles and Babbles shows how to whip this up with just three ingredients.
Six Sisters Stuff has a fun spin on the traditional I Spy game. Their idea to make an I Spy bag takes mere minutes and is really inexpensive.
Let kids work on their fine motor skills with this abstract window art project from And Next Comes L. You only need one material for this simple project!
Get creative with drawing with the fingerprint drawing book. Bring drawings to life using only your fingerprints and a few squiggles. See if your kids are up for this challenge!
Create your own stained glass with these tissue paper suncatchers from Fireflies and Mud Pies. A pretty indoor project that brings the outside in!
This DIY paper spinner from Make and Takes provides endless fun inside or out. Kids can make these and then play all afternoon.
Grab some paper and make these transforming ninja stars. This activity combines math, art, and movement!
Even younger kids can learn and play as they create these rainbow suncatchers. Practice colors, patterns, and more with this idea from Rhythms of Play.
Switch up your typical drawing activity with this magic scratch paper. It makes kids artwork come to life in a whole new way!
Turn a simple paper plate into a paper plate dragon with this craft from Pink Stripey Socks. A fun and colorful craft for the dragon lover!
Cheer up a rainy day with these bright and colorful maracas you can make with all the eggs from your Easter egg hunts. A crafting and musical activity all in one.
Turn outgrown t-shirts into adorably chic bracelets with this braided t-shirt bracelet tutorial from Hello Glow. What a great way to use up shirts that no longer fit!
Make these origami jumping frogs for endless entertainment and creativity! Make then play with these fun frogs all afternoon.
Sensory Indoor Activities for Kids
Sensory play is a great way for kids to explore different textures and materials. They'll love doing sensory play indoors to help break up the day.
Setup a dinosaur sensory bin like I did with these dinosaur party games and let kids do their very own dino dig at home. You could even make a whole dino day out of it with this dinosaur scavenger hunt!
Make edible playdough with this Funfetti playdough recipe from Smart Schoolhouse. This looks amazing and is taste-safe if kids happen to take a nibble.
Do an indoor science lesson with this glow and grow terrarium kit. Kids can start their own habitat and watch it come to life!
Make air dry clay for some ooey gooey fun! This recipe from DIY and Crafts is easy to make with household ingredients.
You can turn simple leaves and twigs into nature craft bugs with this idea from The Craft Train.
Paint rocks! Then drop them off throughout the neighborhood to add a little boost to people's day! Get some great joyful painted rock ideas here.
Have leftover styrofoam around the house? This dinosaur craft is perfect for getting those prehistoric imaginations going!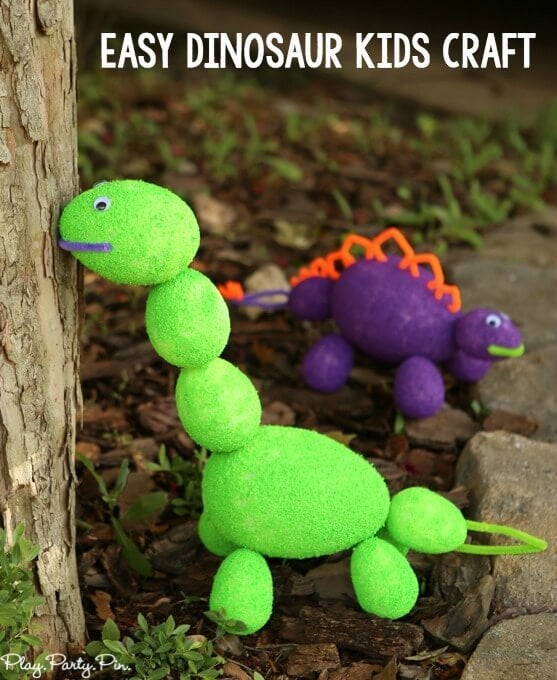 Active Indoor Activities for Kids
When you can't get outside, a lot of energy can get pent up. Get your kids moving with these awesome indoor activities for kids. They'll burn off some energy and have a lot off fun with these ideas.
Set up camp right inside your house with these great indoor camping ideas. All the details are included from tent setup to s'mores so you can make lasting camp memories at home.
Even better if you can include some of these camping games inside while you're at it!
Make an indoor climbing wall. See how The Created Home made this epic wall to let kids go rock climbing indoors!
Can't go on a walk outside? Try this workout cards to get kids moving even if it's just in circles around the house! All you need is a regular deck of cards!
Send kids on a scavenger hunt with this printable indoor scavenger hunt. with this printable indoor scavenger hunt.. Check out one of these over 30 scavenger hunt ideas when you need to turn an ordinary day into something special.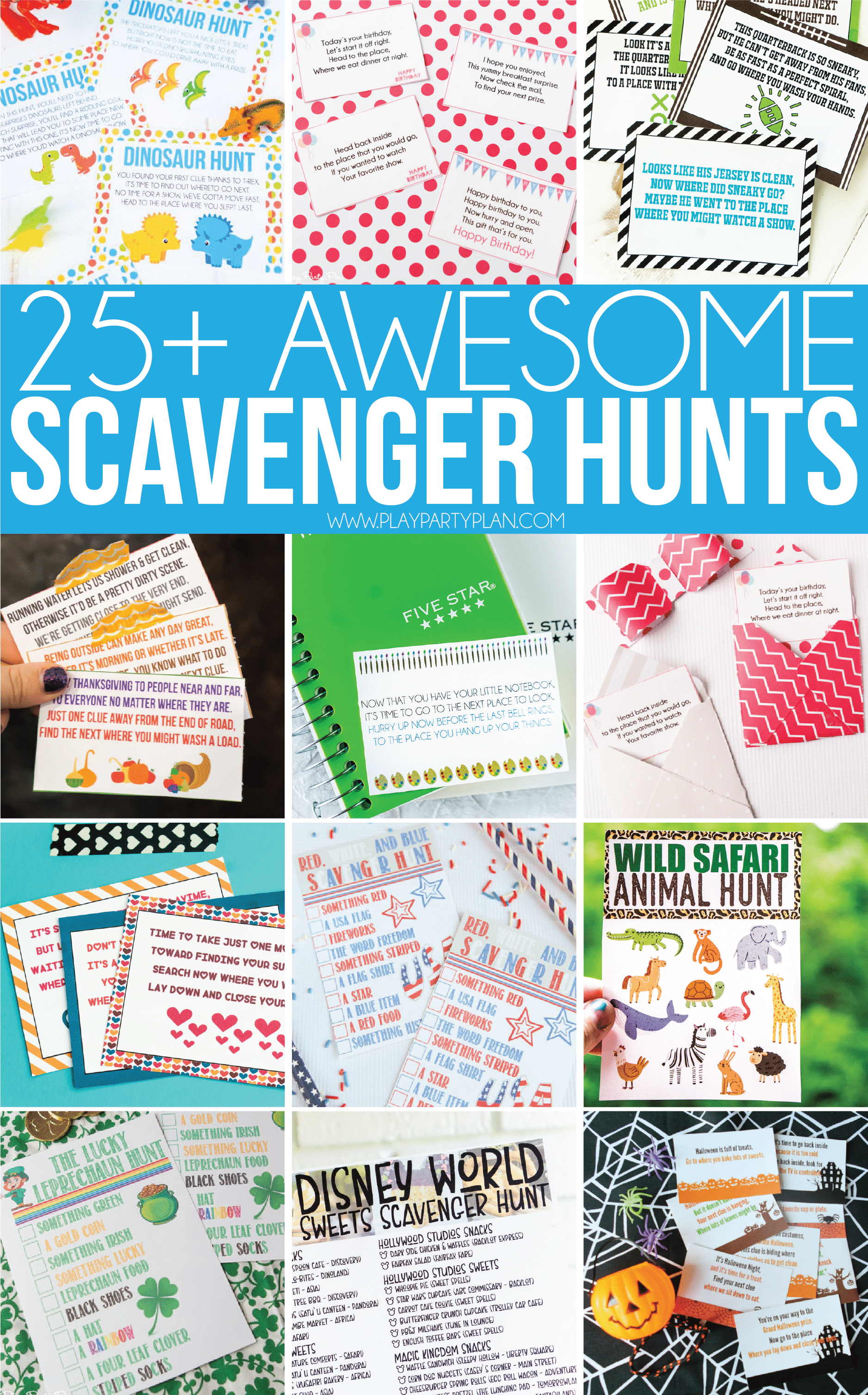 Have a house full of Legos? Try these Lego games to get kids running around, building things, and just generally moving! Or maybe try this Lego challenge instead!
Make your own floating ball game with these instructions from All for the Boys. What a fun game to keep busy hands occupied.
More Fun for Kids
Don't forget to pin these indoor activities for kids for later!