Get outside this fall with these three fun fall scavenger hunt ideas! Everything from a fall picture scavenger hunt to a photo scavenger hunt for the entire family!
There's nothing better than getting outside during the fall when the air is crisp, the leaves are changing colors, and things just seem a little more beautiful than normal. There's a reason that so many of my fall party ideas are outdoors!
One of my favorite activities to do with the entire family is a scavenger hunt where you get a list of items and go try to find them – either as race to be first or doing it together.
In the past I've shared all sorts of scavenger hunt ideas including everything from a neighborhood scavenger hunt to a Christmas lights hunt!
So today it's only fitting that in honor of the weather finally cooling down I'm sharing a couple of fun fall scavenger hunt ideas! And of course, they're all free to print – just go down to the download box at the bottom of this page!
Fall Photo Scavenger Hunt
A couple of years ago we did a photo scavenger hunt for a youth activity that was so fun! I loved going around and taking silly pictures with my friends!
This year I thought it would be fun to do a similar photo scavenger hunt but with my family instead! I added a number of items from our fall bucket list and the idea is that you take photos of your family doing all of these things!
You could even take a bunch of fun photos then put them up in your very own DIY photo wall!
The scavenger hunt includes a bunch of my favorite fall activities like playing in the leaves, eating a caramel apple (don't forget the caramel cream cheese dip), drinking a fall drink (I love this spiced apple cider), wearing a warm scarf!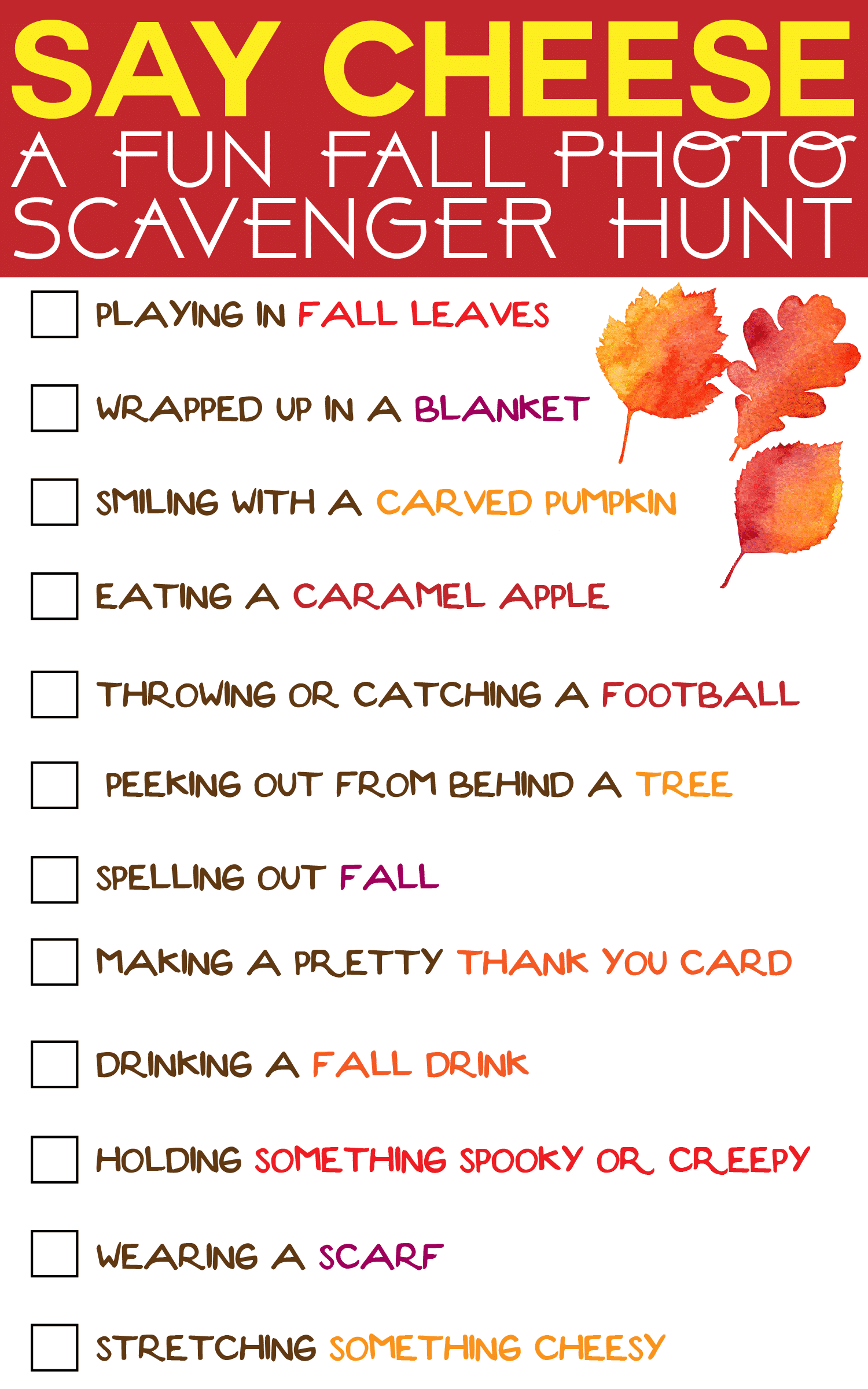 How to Play
You have two options for the scavenger hunt. You can either take an afternoon and try to do everything at all at once or you can make it a week-long scavenger hunt and kind of like a bucket list, just do all of the activities when you can!
Just make sure that you get a photo of each activity!
This would also be really fun to do in a competition – give two teams the scavenger hunt and see who can complete the items and get photos of each first! Kind of like an amazing race!
A photo scavenger hunt is the best kind because it's the only one that actually requires you to make and capture memories with your camera!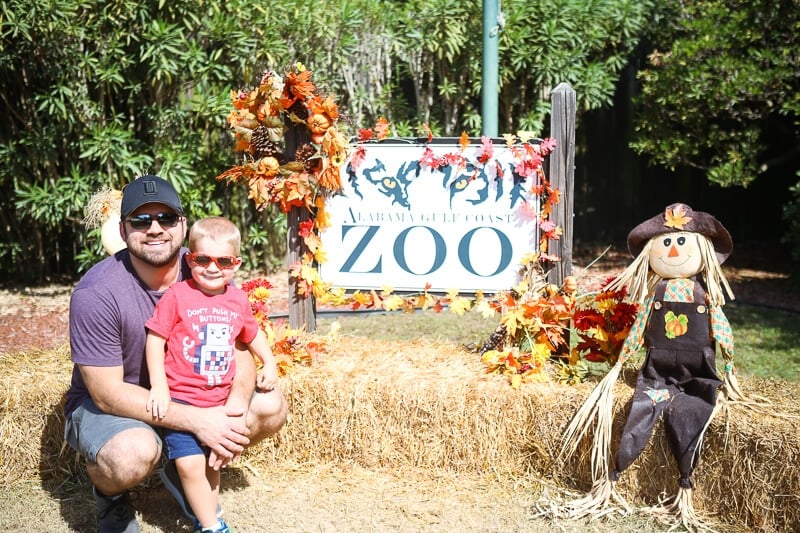 Fall Picture Scavenger Hunt
If you don't have time for an actual photo scavenger hunt or want something where you're just looking for items, not things to do – this picture scavenger hunt might be the perfect option!
All you have to do to play is look for the items on the scavenger hunt page. I made this version with pictures so that even younger kids that can't read can get in on the fun!
Just print out a scavenger hunt card for everyone playing and let the fun begin! Just like with the photo scavenger hunt, you can do this as a race or just let people do it on their own!
I personally love to bring these to pumpkin patches where you'll find so many of these things all in one place!
Tip!
Laminate the scavenger hunt and use a dry erase marker to check things off as you find the items! Then just wipe the marks off and save for another day!
Fall Scavenger Hunt with Text
Want a scavenger hunt that's for older kids? I also have the exact same scavenger hunt as above but instead of pictures it has words that they have to read! It's good practice reading while doing a fun fall activity at the same time!
More Fall Fun
Want some more fun things to try out this fall with your family? You'll love these!
Download the Scavenger Hunts
Enter your first name and email address below to get the free printable. You'll receive an email with a link to download the PDF scavenger hunt to print.
The PDF file will include all three of the scavenger hunt mentioned above!
If you can't see the form below, click here to get to the form to enter your info.