This post may contain affiliate links where I receive pennies on the things that you buy, but I only linked out to the things I actually used for this project.
Have I mentioned that I absolutely love Halloween? I am so excited to be joining a ton of my blogging friends to bring you 110+ Halloween project ideas today including my own trick or treat tree
Halloween party game
idea.
This is a fun blog hop including everything you could possibly need for Halloween – costumes, party ideas, crafts, home decor, recipes, and more! Hop around to the different posts, and I guarantee you'll find a project (or 10!) that you would love to incorporate into your Halloween festivities. All week long, (
Monday through Saturday
) myself and my blogging friends will be sharing our fun creations with all of you. Each day will include approximately 20 Halloween projects and you can "hop" from one blog to another to check them all out.
As part of the hop today, I am sharing a fun idea that you can use either for a game or activity at a Halloween party or something that you could also use as a Halloween countdown calendar for say the two weeks before Halloween to help your kids contain their Halloween excitement. Since I can imagine most kids are just bursting with excitement waiting for the day they get bags and bags of candy!
The beauty of this trick or treat tree is that it is so simple to make! All you have to do is pick up some of those mini pumpkin treat pails, a Halloween tree like the one I bought from Michaels, some Halloween treats/favors, and my printable "tricks" below. Click on the image to download the printable trick cards.
Once you've printed and cut out all of your tricks, now comes the fun part. Fill each of those little mini pumpkins with either a trick or a treat making sure that you can't see them sticking out. Hang them up on the tree.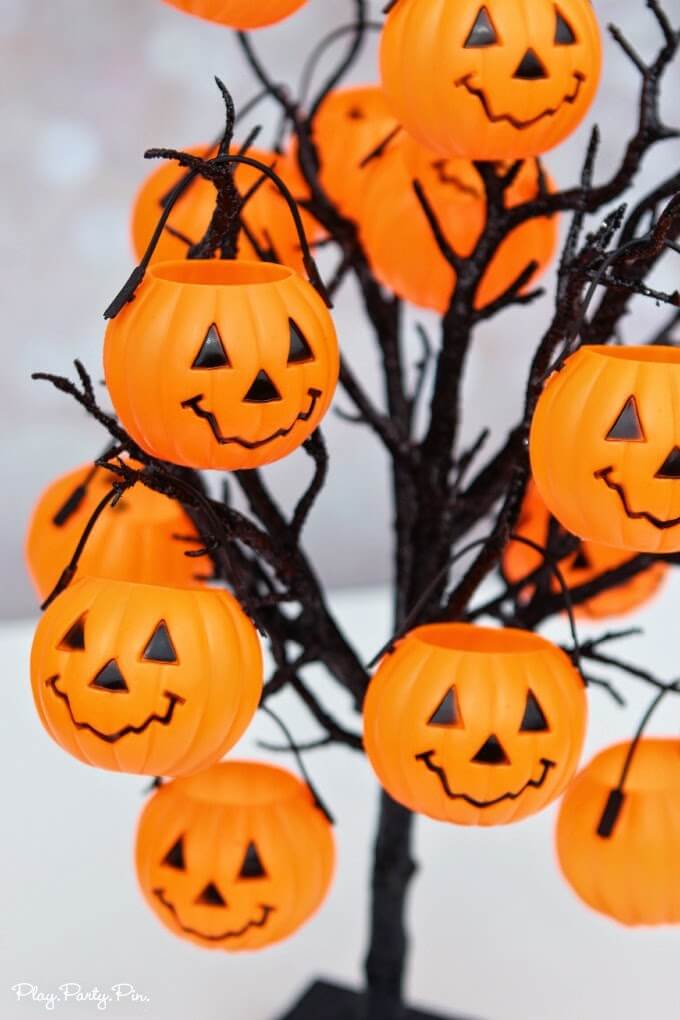 And now you have a trick or treat tree!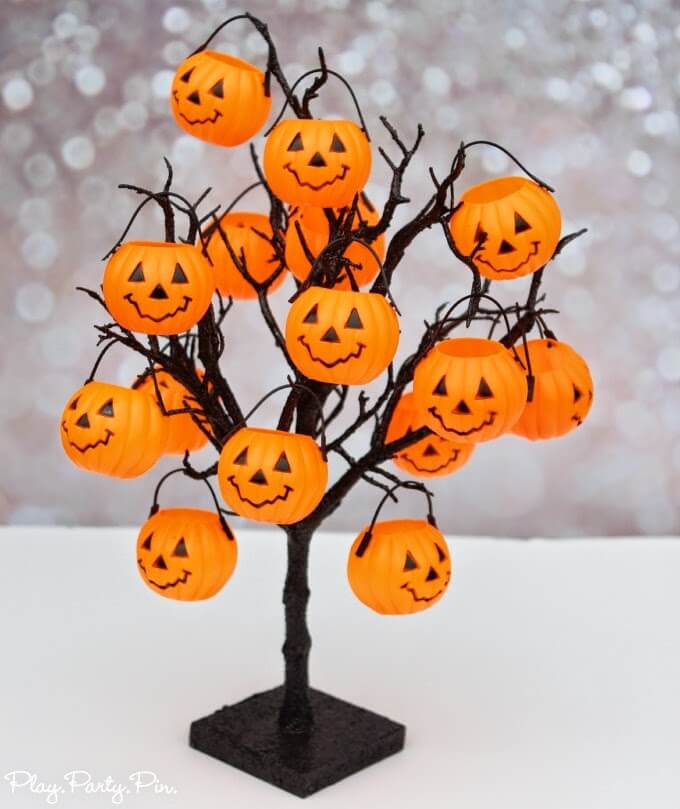 At your Halloween party, have kids pick a pumpkin off the tree. If they get a treat, they get to keep the treat. If they choose a pumpkin with a trick, they have to complete the trick to get their treat. Have a bowl set aside of treats for the kids who get a trick.
Some of my favorite non-candy "treat" ideas include:
If you want to do this as a Halloween countdown calendar with your kids, just have your kids pick off one pumpkin each day leading up to Halloween. You can replace the "tricks" with the printable list of Halloween activities below instead or keep the tricks, your choice.
Download the activity cards
by clicking on the image!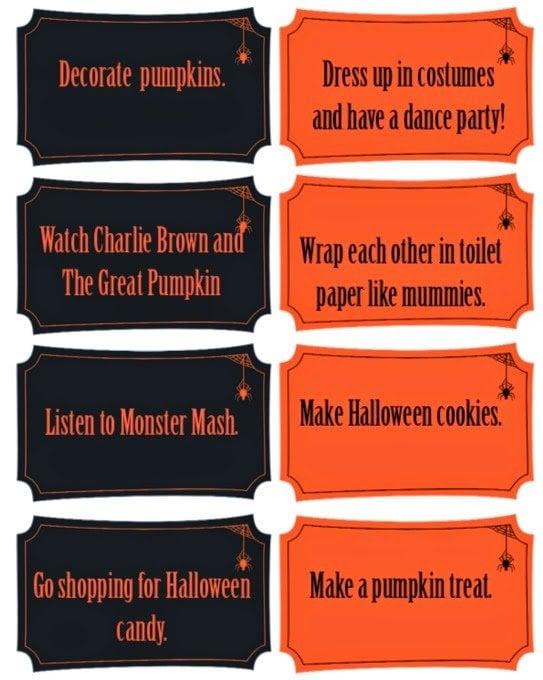 Now go check out all of the other awesome Halloween ideas today from these 20+ bloggers!
Follow our Fabulous Halloween Ideas Pinterest board for even more inspiration!
And if you need even more inspiration, you can check out all of the fantastic Halloween ideas from the 100+ bloggers participating all week long!